What would be the one, most loved by the most of the small kids? No two words it is always toys, toys and toys. Kids just love various kind of toys and they will not get fed up of having any amount of toys and everyday they would ask parents and pick one whenever they go to a mall or a toy store. Being parents, we too compel to rush and bring their favorite toy or gift one on their special birthday or any other occasion.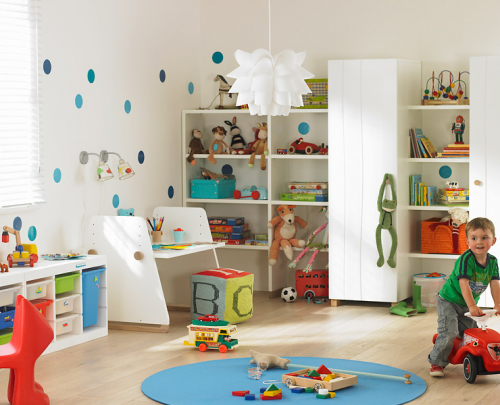 Pic Via; minimeplayroom
But if we just buying, gifting them and dump these toys in their room, will there be any use of them. Kids will not even know what they have and it will just look like a dump yard. They will be able to take full advantage and enjoy with their toys, if we can store in a very organizing way, where they can find and reach out what they want easily. Lets see how how we can be succeed in this task by looking at some of marvelous kids toy storage ideas. Before hand again it is another important fact that while we help them organizing their toys in a proper way, as parents we need to teach them how to organize them by themselves and self discipline as it will be a waste again if it is not properly used.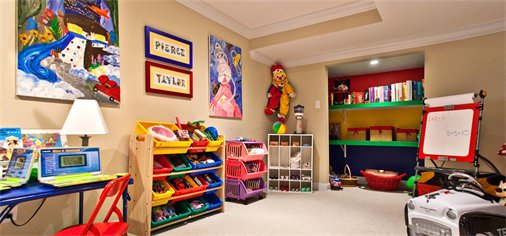 Pic Via; minimeplayroom
"Functional and stylish storage is an essential element to consider when decorating a child's room" says interior designer Susie Fougerousse. Every time when decorate a kids room we need to consider and give prominent space in storage. In this manner, we can use different elements for storing. One of the easiest way is to use a book case whether it has got doors or not, but a classy way of enhancing the look by storing things, by adding up some attractive kids favorite collections and organize it to balance with the room color theme.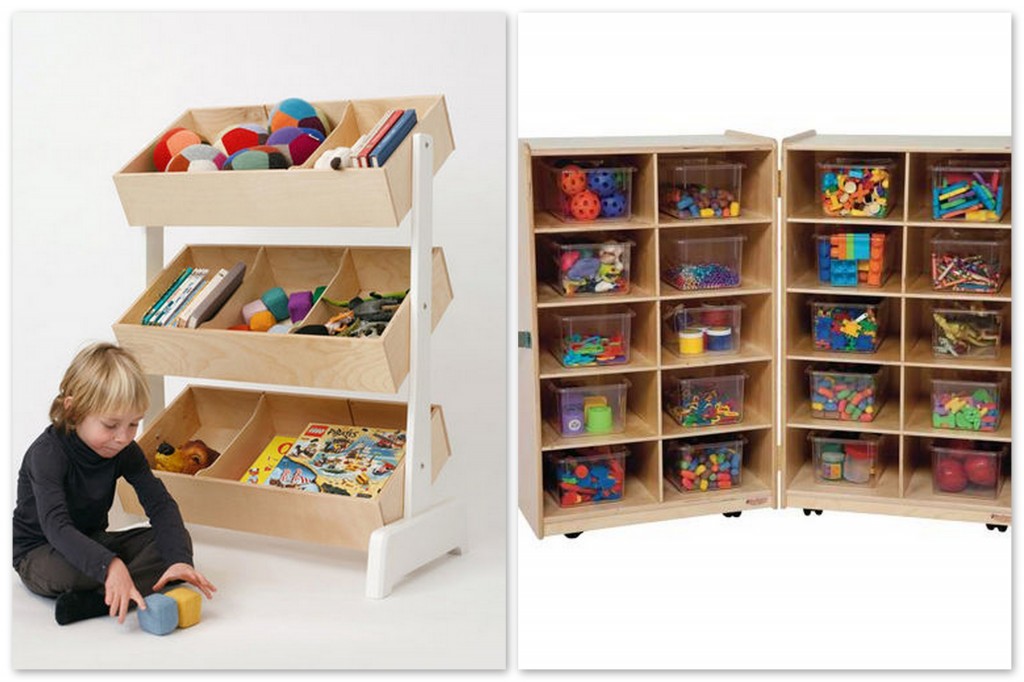 Pic Via; minimeplayroom
As we said, there are several kind of ways to store and one of the way, these wooden open shelf stands have tremendous space to store using the open shelf itself or even along with plastic transparent boxes. Transparent boxes are always visible for kids to reach and find what they want at that time to play and again to store them back in same place. These boxes are very much organize to use on small toys, such as building blocks, lego sets and even for play dough.
Wall hanged Ikea open shelves, we can use any amount we want depending on the requirement in the room for storage and also by using these kind of wall shelves save more floor space as always it is important to have more space in kids rooms. Plastic wheel shelves and floor boxes to store big toys and to move easily around is another option too.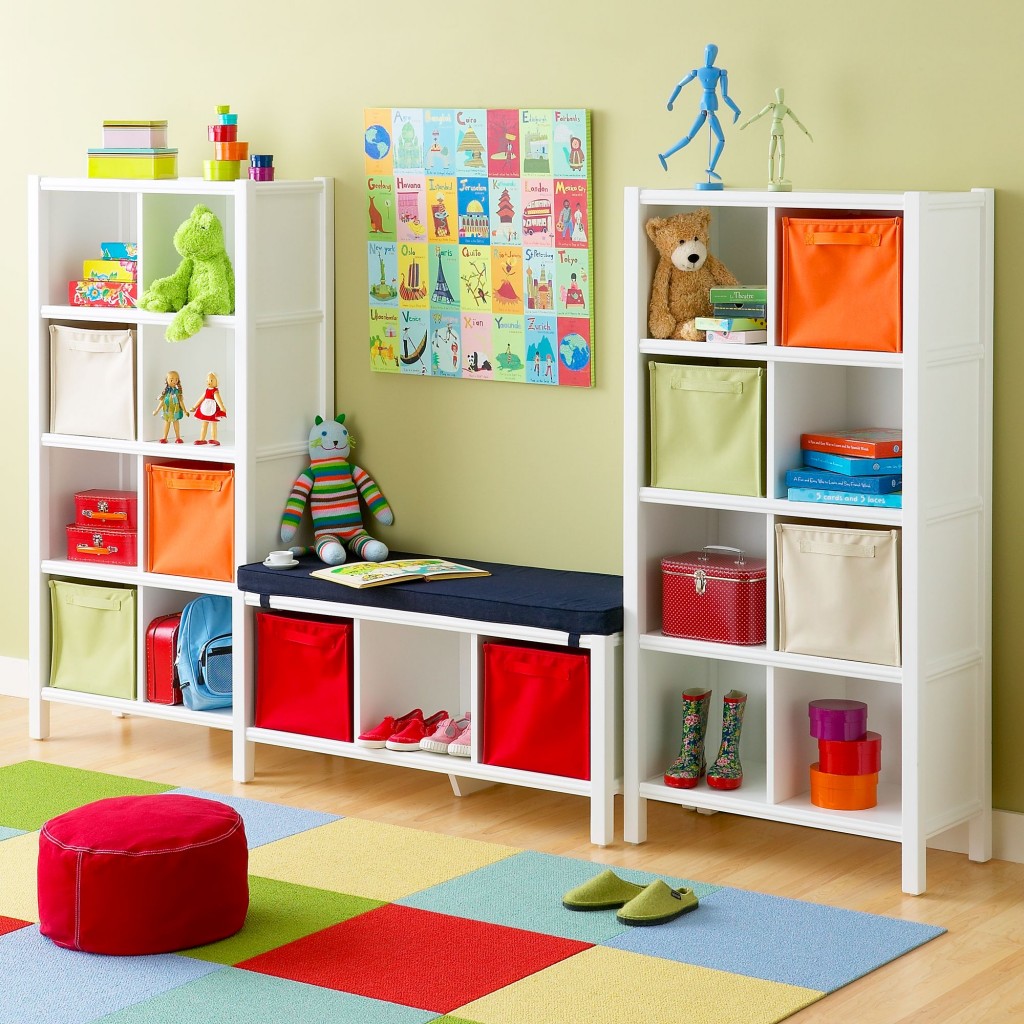 Pic via;homesdir