How do you like to relax yourself after long hard working day or to enjoy a beautiful day outside. How if you really want to curl up and just to be lost in your own world and imaginations. What would be better than an indoor or outdoor hanging chair which gives all the pleasure of relaxation. They are very reminiscent of the 70's and that groovy vibe. Nowadays it is a very common, where the hanging chair has taken on a more sophisticated look and seems to be the rage.  What a fun whimsical piece for any room.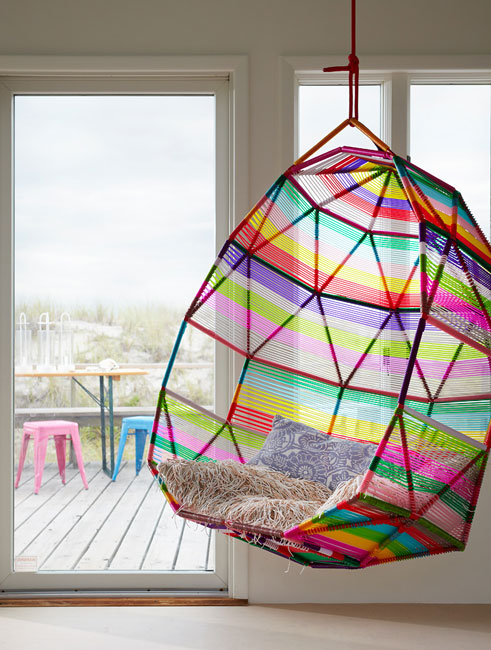 Pic via: aquavitaedesign
Who wouldn't like to curl up with a good book in this crafty looking rainbow hanging chair and relax in their own world to time pass.  This looks so summery and colorful which will definitely fit in to any room, but would be ideal for a sunroom or kids room.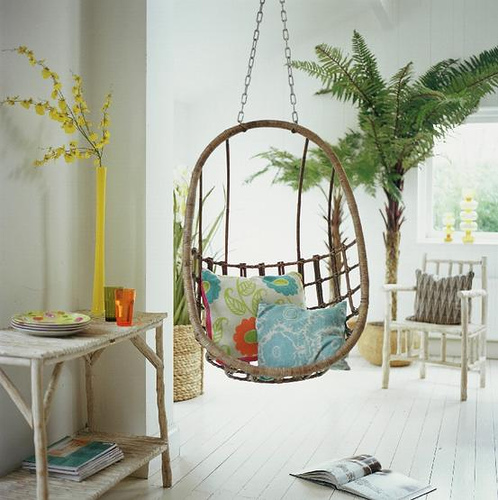 Pic via: amazinghomedesign
These wicker rustic hanging chairs are perfect for outdoor patio or even to an entertainment room to swing up and down while watching your favorite movie and munch some popcorns.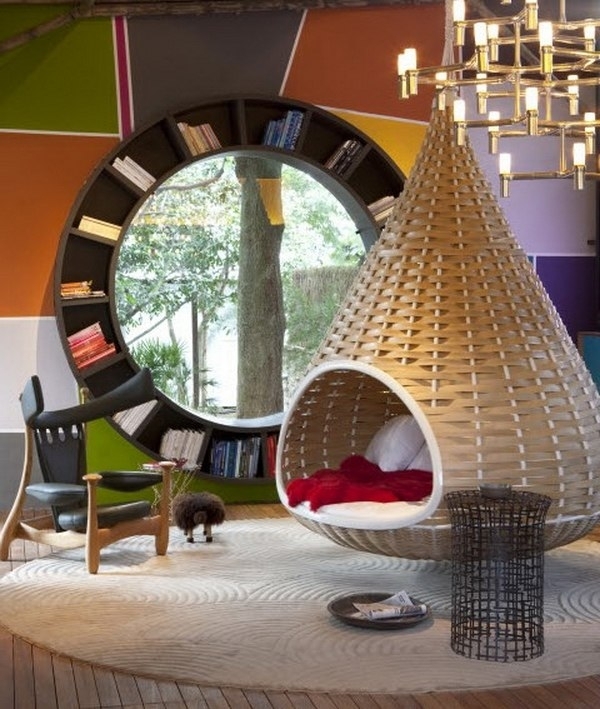 Pic via; chibamboo
The shape and design of outboard seats are quite diverse, so they will be harmonious addition to any interior, just as this unusual looking hanging chair. Regardless of the room, which will host the suspension seat, it will bring additional warmth, comfort and convenience.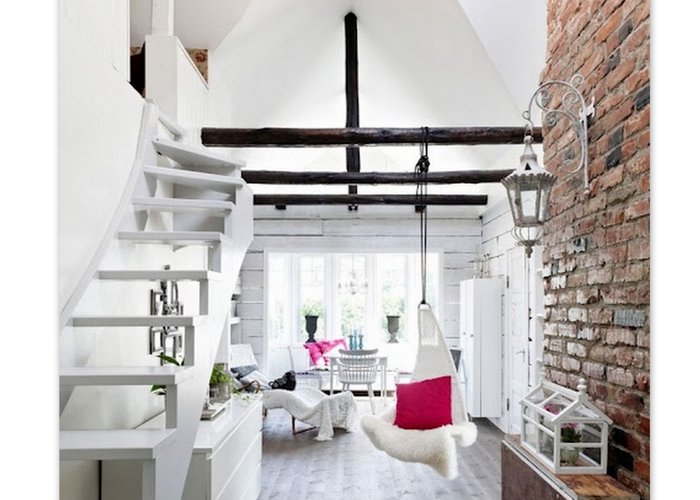 Pic via ; ikea
Hanging chairs are clever solution for interior design where you have got limited floor space. While it serve the purpose it will add a touch of originality, not only, but also show how false chairs are comfortable, practical, and in a limited space.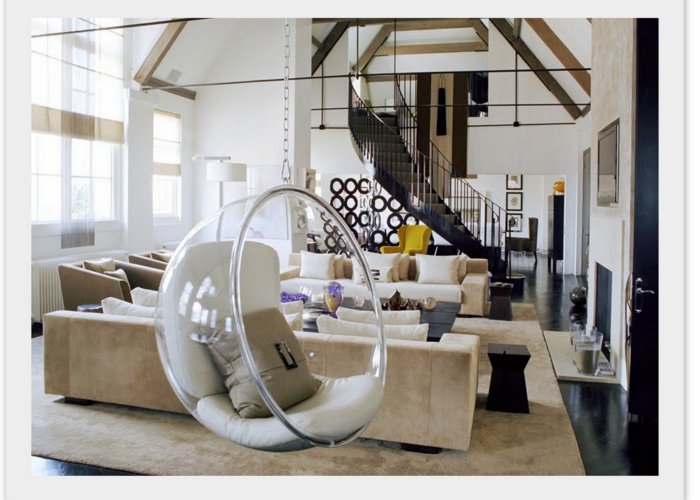 Pic via ; kellyhoppenretail
This wonderful contemporary style hanging bubble chair has done wonders to the neutral looking room. The transparency of the chair strikes a perfect balance in this room which doesn't stand out too much or too little, but simply perfect.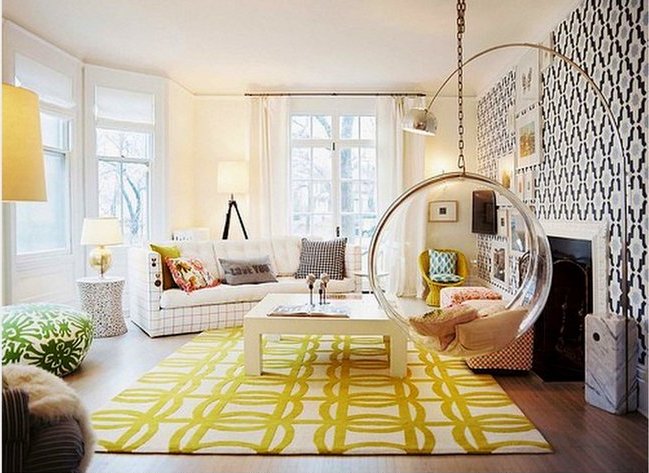 Pic via ; lonny
Anyone can make a style statement with these amazing bubble transparent hanging chairs and here it has done the justice with the way it has mirrored the circular shapes on the rug and with the doom lamp on top.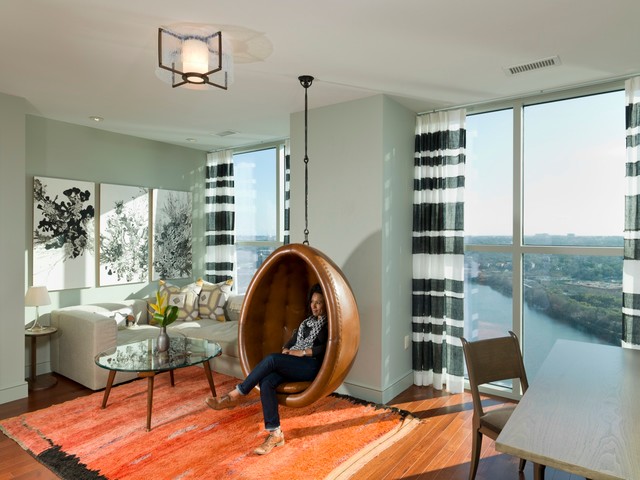 Pic via ; serenaandlily