Our Santa's workshop is cooped with a bunch of craft projects ready for you, elfs to do something fun and creative for your Chirtsmas Tree. In today's craft project we are going to show you how make a chupa chups ornament and  provide your tree with sparkling and sweet ornament. This is super easy to make project and it will take an hour of your time. The ornament from chupa chups look fun and sparkly. So go out and buy a bunch of lollipops and start crafting your super Christmas ornament.
1. The Needed Supplies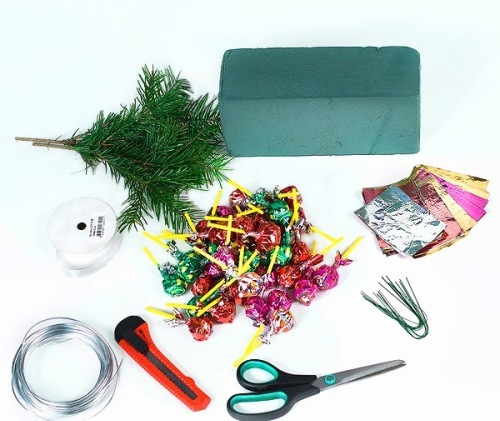 Image Source: Good Home Design
– Colorful Foil;
– Chupa Chups Lollypop;
– Piece of foam or a sponge;
– Cutter;
– Decorative ribbon;
– Aluminium wire;
-Scissors
–  Tree Twigs
2. The Process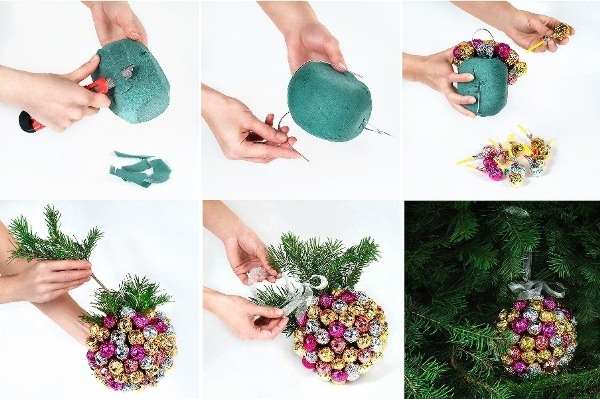 Image Source: Good Home Design
Step 1- Take out the foil from the Lollypops
Step 2- Decorate the lollypos with the colorful foil
Step 3- Cut out the piece of foam and create a ball form
Step 4- Make a loap from the wire and insert it into the foam.
Step 5- Insert all of the chupa cups into the foam.
Step 6. Decorate the top of the ornament with tree twigs and ribon.
3. The Result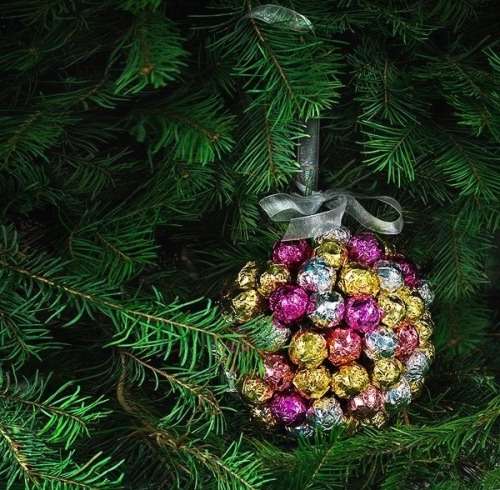 Image Source:  Good Home Design