If you want a Mediterranean touch to your interior then the choice you can make would be Greek style decor. It looks fresh as well as modern. So here you go for some Greek inspired interiors…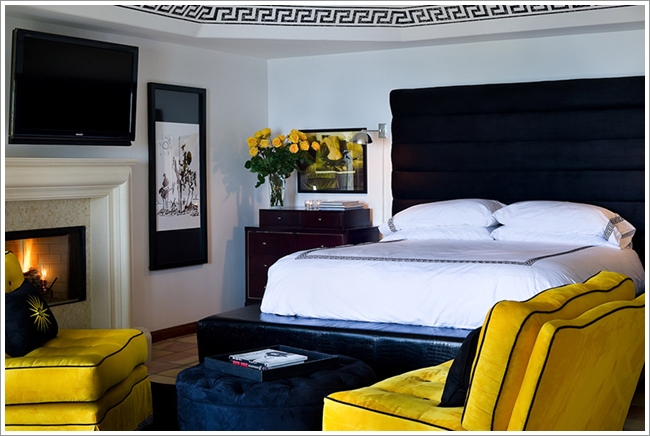 Via: Tracy Murdock
1. Tracy Murdock
This room has the signature Greek key pattern along the sides of the ceiling. Wih this the dominating hues are black, yellow and white.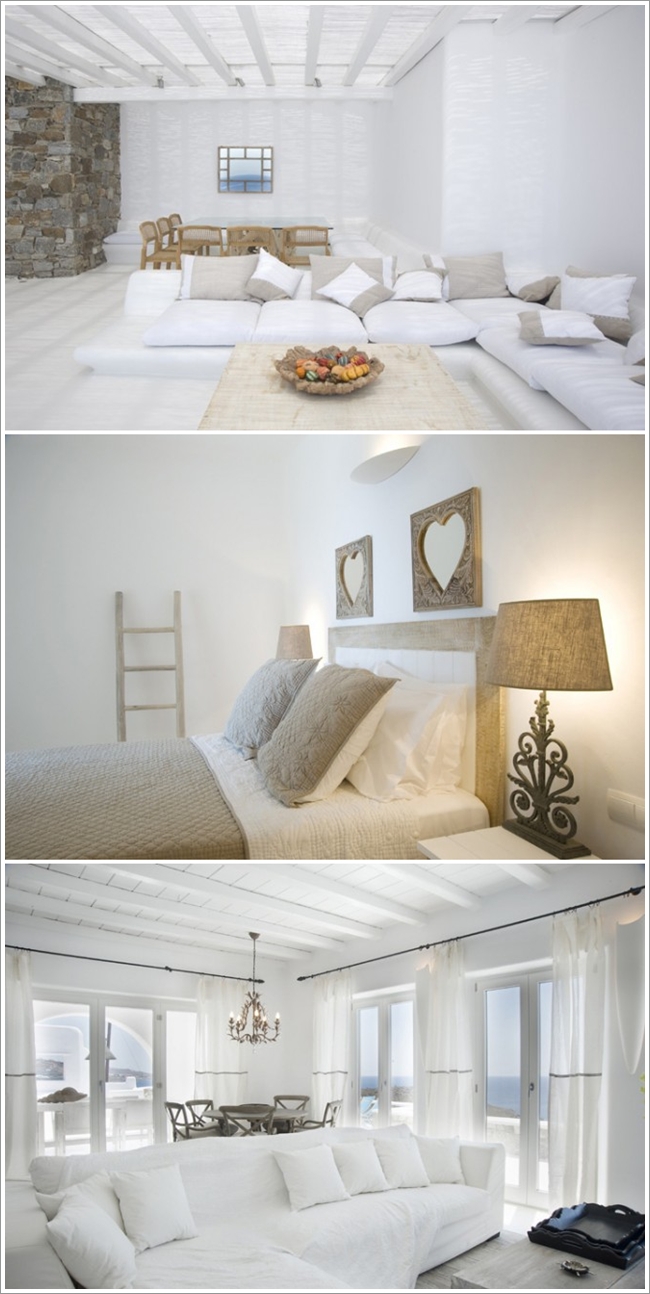 Via: Home Designing
2. Home Designing
This house has the freshness of white colour combined skillfully with earth tones. The combination of earth and white is looking absolutely awesome.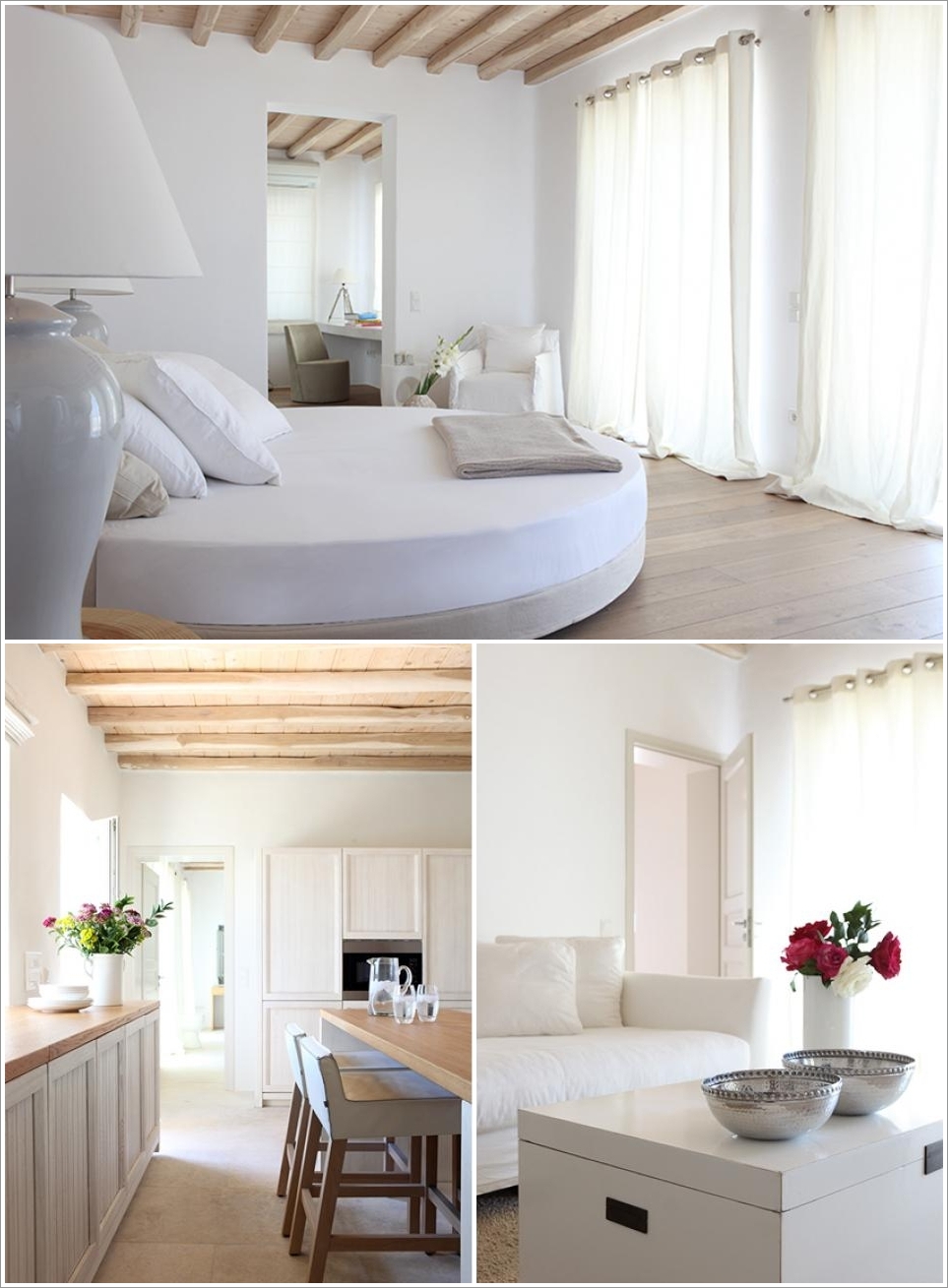 Via: Delood
3. Delood
This interior design is also almost in neutral Greek theme with classic wooden roof and furniture in white and wood colour. The first picture also shows the traditional drapery used in Greek decor.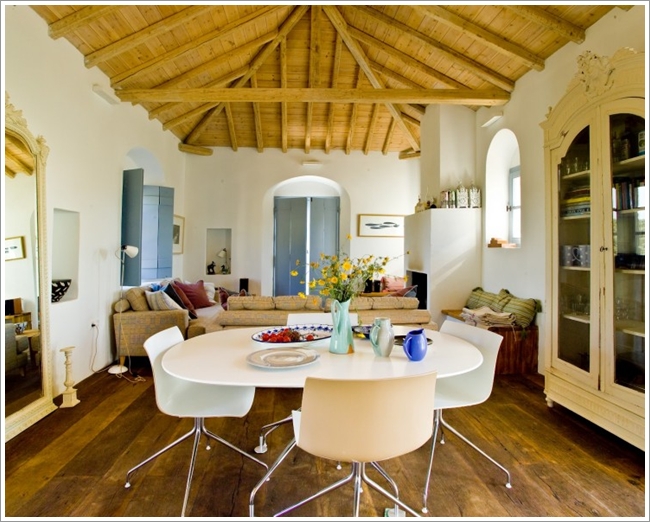 Via: Decoholic
4. Decoholic
Here a more rustic look is given to the interior with a domed wooden panelled ceiling and a floor that is also of wood. With this an earth tone sofa, a totally white dining set and a showcase with scalloped design are adding the complete Greek feel.


Via: C Side Interior Design
5. C Side Interior Design
The first picture shows a dining area that has a brown marble floor and a white painted wooden ceiling. The dining furniture set is all white and along with it the ceiling pendant lights hanging above the table and the white drapes are also in a perfect unity with the theme. The second picture also shows a Greek style decor with attenion to the wall that is all spotted with photo frames.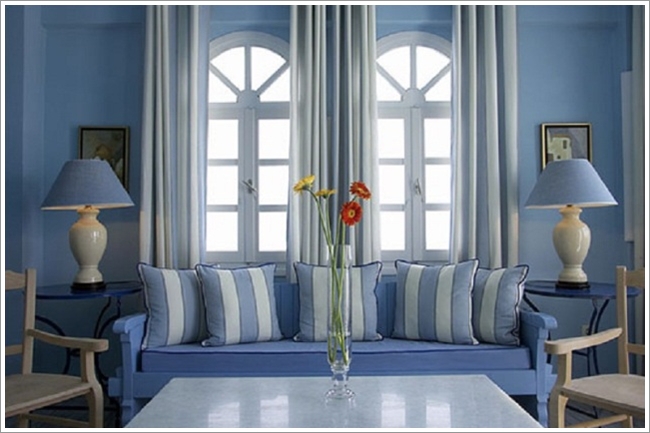 Via: Decor Tips
6. Decor Tips
This is the traditional blue and white colour combo of Greek interior designing. The walls, sofa and lamp shades are in blue. and the lamp stands, curtains and coffee table are in white. The throws are also in the stripes of theme colours.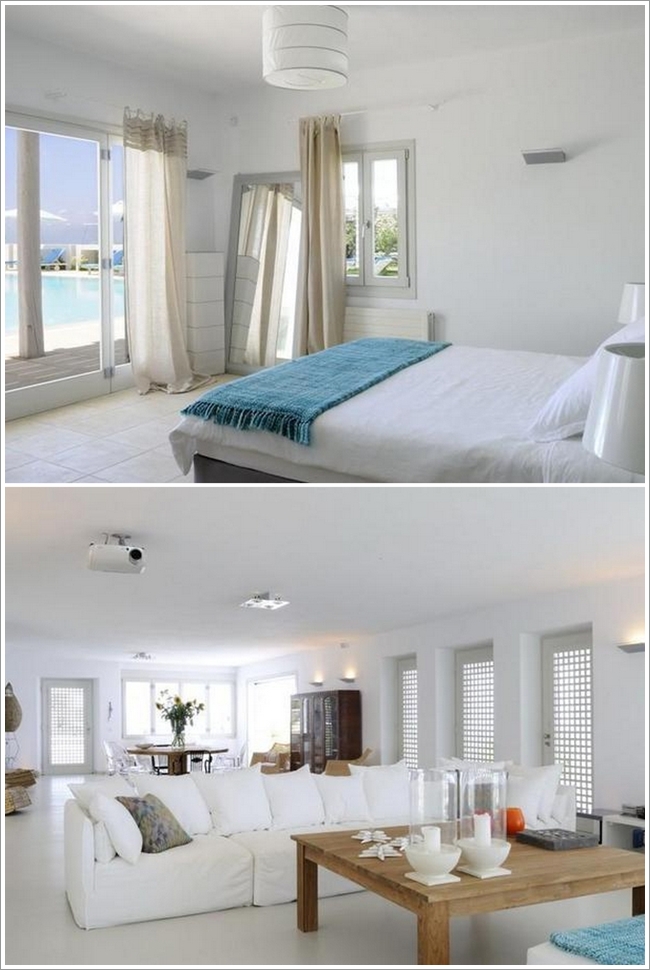 Via: Luxurious House Design
7. Luxurious House Design
The first picture shows a room that has all white hues with addition of neutral curtains, a mirror and a ceiling light. The second picture shows a living and dining area that has the merge of white colour with wood.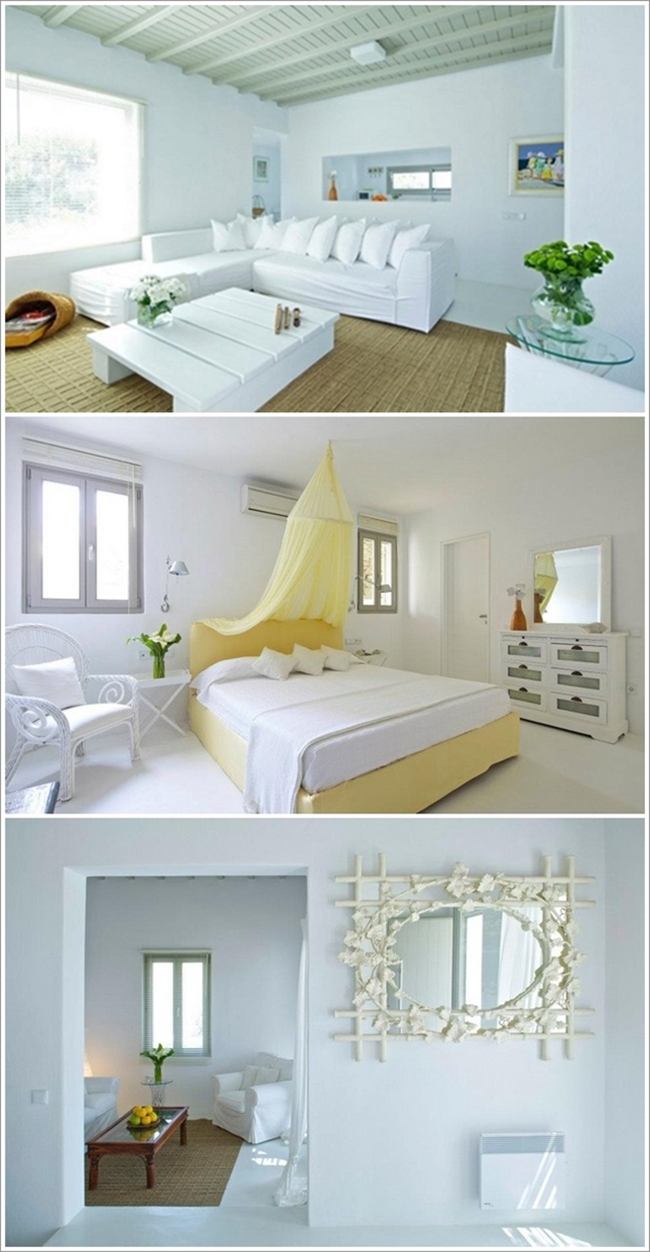 Via: Inspiration Area
8. Inspiration Area
Here the designer has taken white as the major colour and have used other colours like a tan rug in first picture, a lemon bed crown in the second and a cream coloured mirror frame in the third photo.