Elegant French
The French style is a stunning look for your next bedroom makeover. Featuring exaggerated curves, intricate ornaments in gold or silver accents and towering wingback headboards, a French bedroom evokes a distinctly majestic feel.
A French bed is always the centrepiece of any French bedroom. A celadon bed frame paired with a light-coloured headboard and footboard, both with tufted buttons, will help you create the quintessential French look. Pair with a French bedside table for a winning combination.
Perfect for: Those who value timeless, elegant style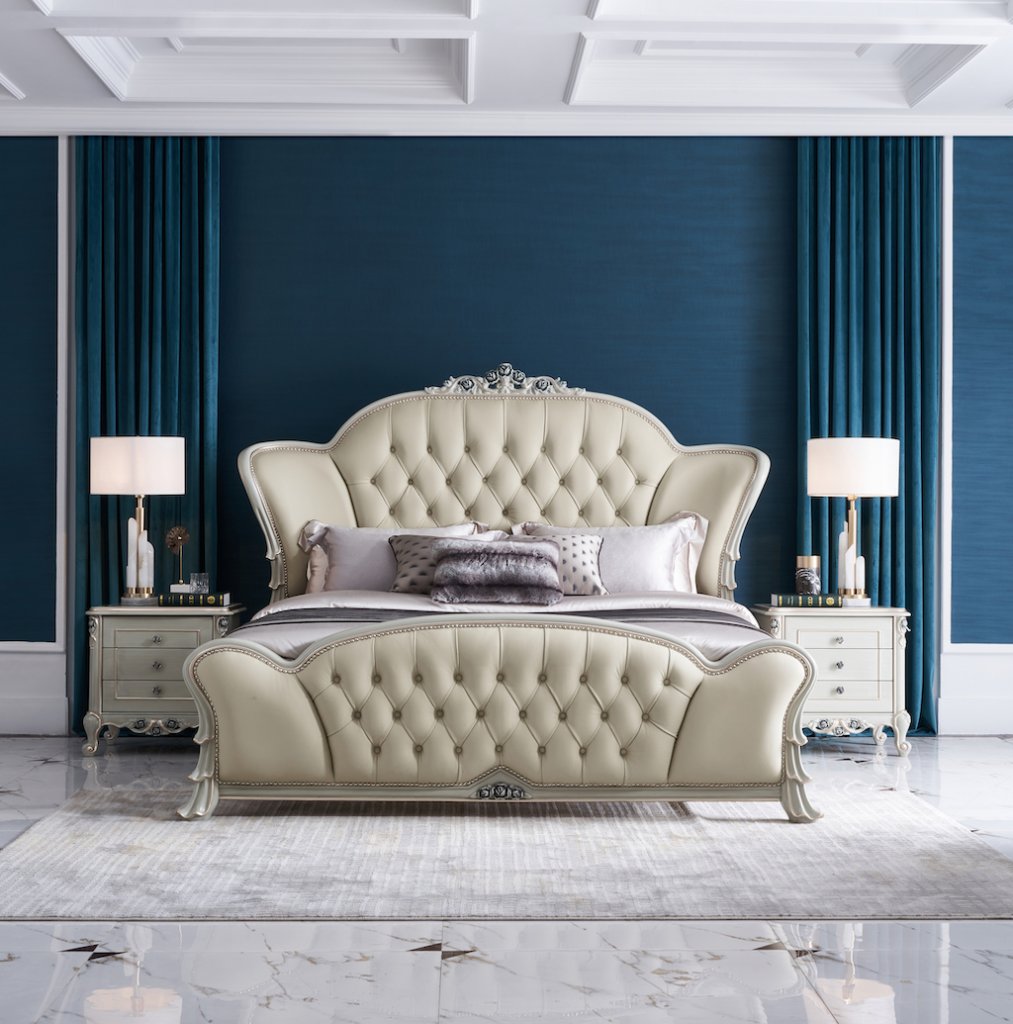 Contemporary Cool
For a cool contemporary bedroom, choose a luxury bed with subtle curves and a dark wooden frame that provides a decadent feel. A dark walnut or maroon finish combined with a minimalist silhouette works great for this style. Complete the look with a pair of bedside tables featuring edgy designs. Soft lighting will also complement this look.
Perfect for: People after a sleek, modern look in their home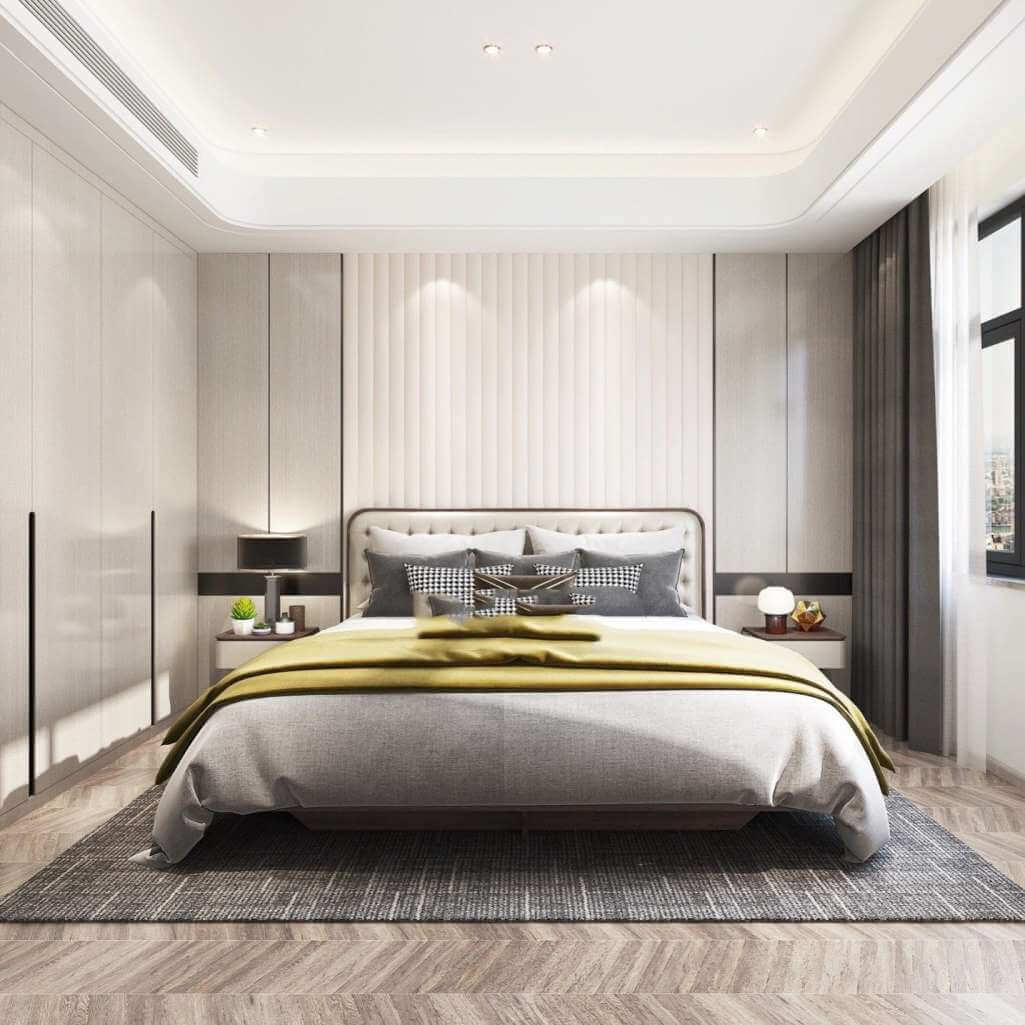 Hollywood Glamour
If you want to feel like a movie star in your home, you should definitely consider a glamorous Hollywood bedroom style. This style is characterised by gold accents and patterns, metallic finishes, mirrors and bold designs.
To create this look, consider an off-white bed frame with subtle curves and a towering headboard that will make an exquisite statement piece. Adding a gold patterned frame to the bed will also help evoke a distinctly chic feel. Velvet upholstery looks and feels amazing in a Hollywood bedroom, but a cotton linen blend can also work well. Pair with a half round bedside table for a spectacular combination.
Perfect for: Those looking to add that 'wow' factor to their home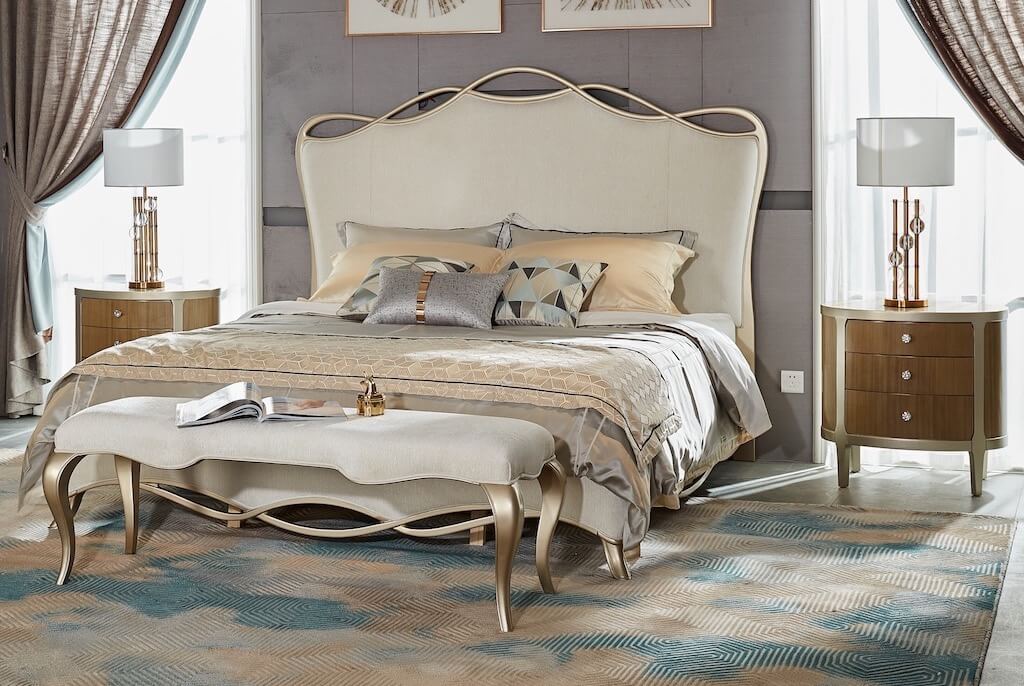 Rustic Farmhouse
Always a popular option, the rustic farmhouse style combines natural textures, earthy colours and solid wooden construction to create a homely feel and an unpretentious look that your whole family will love and appreciate for years.
Look for a quality hardwood bed with a simple traditional design including solid panels, foot posts and side drawers. Rattan chairs are a great option and will go a long way to enhancing this look.
Perfect for: People who value comfort and want a charming home perfect for lazy Sunday mornings curled up with a coffee and their favourite book.