Many times we have discussed how to choose color to your home and sometimes we have even discussed what is your color personality. Thought to bring out again something about shades which always give a light hearted appearance to a house. Having fun with color can be an irresistible temptation. The right choices guarantee an inviting, light -hearted look, whether you are decorating a child's room or a room for the young at heart whether it is classic, earthy or cheerful palette. Hope you will enjoy these cheerful color theme ideas and will come in handy for your next project.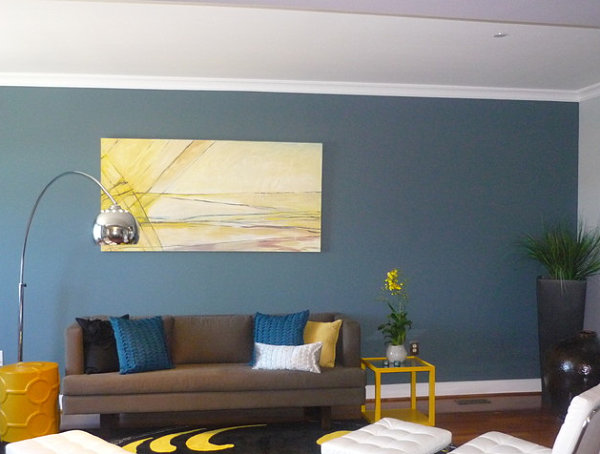 Pic via; deceits
Golden yellow accent is the perfect balance for the dashing wall color here. While the wall grabs major attention, this classic yellow hue is used to maintain the elegance of the living room.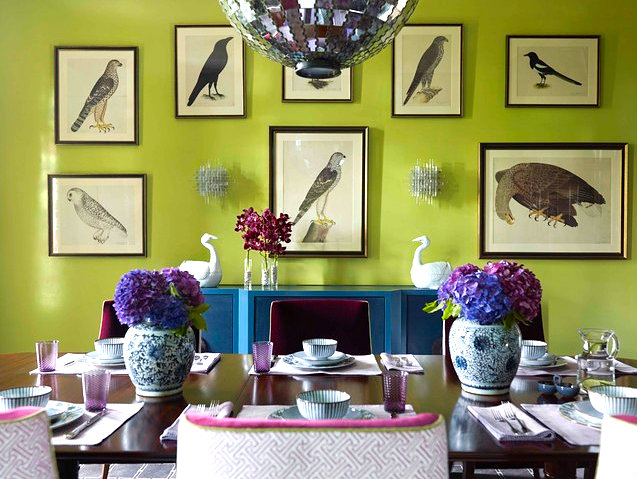 Pic via; redpepdesign
Light apple green can be a festive note in any happy room. You can introduce it as an accent color to a wall, or may be on linen or as a window treatment, but it always make sure to give light and vibrant look to any room. In this room with apple green the accent colors which has used bermuda blue and regal purple has added extra electric brighter look to the room. Regal purple has the depth to make a striking contrast to tangerine and apple green which has witnessed in this dinning room.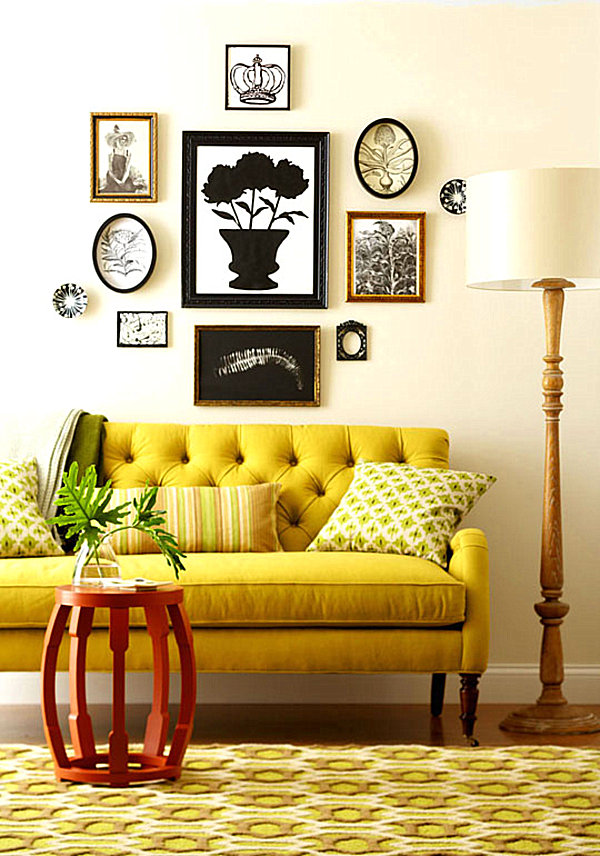 Pic via; littlelovables
The strong color palette in this sunny bright room above is the mustard yellow which has spread equally to give the balance of the color theme. Mustard color is always a pleasing color that can be introduced on painted furniture or linen or even as accessories. With the same time orange is another delicious color in this room that has accented with a side table.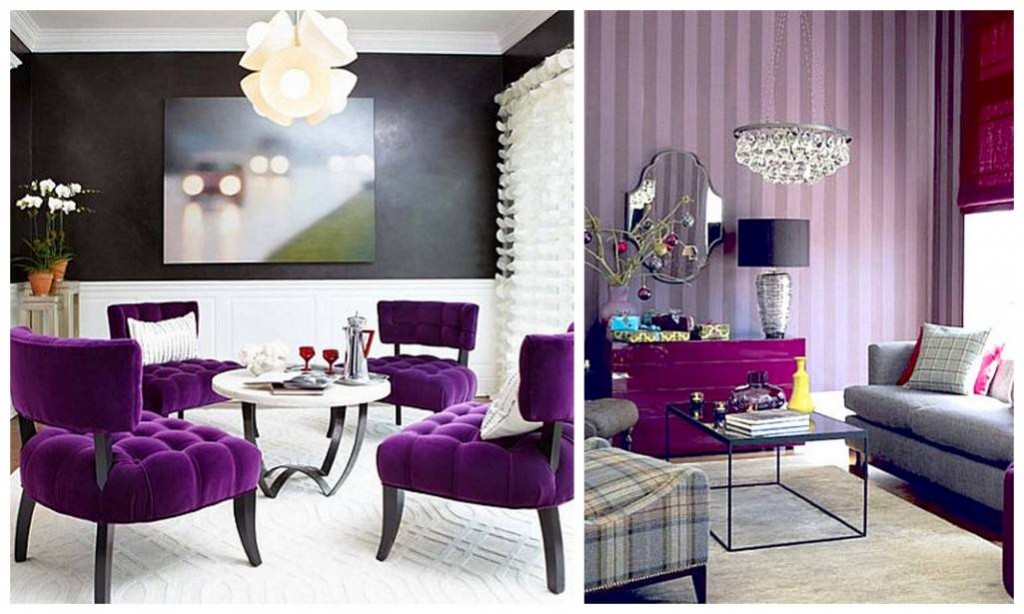 Pic via; deceits
Rich lilac is always a romantic accent color for any room and here in both rooms with the dinning chairs, window blinds and cushions it has popped out perfectly with the accent stripe wall on living room.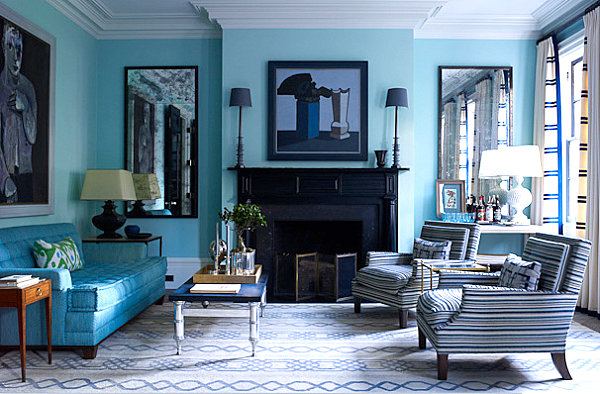 Pic via; ellenordesign

A beautiful accent color for a fanciful room is pool water blue. Clean and bright, it looks young and fresh. With the coffee table top and striped accent chairs has brought the freshness while the teal blue sofa has spiced up with a capricious and innocent look.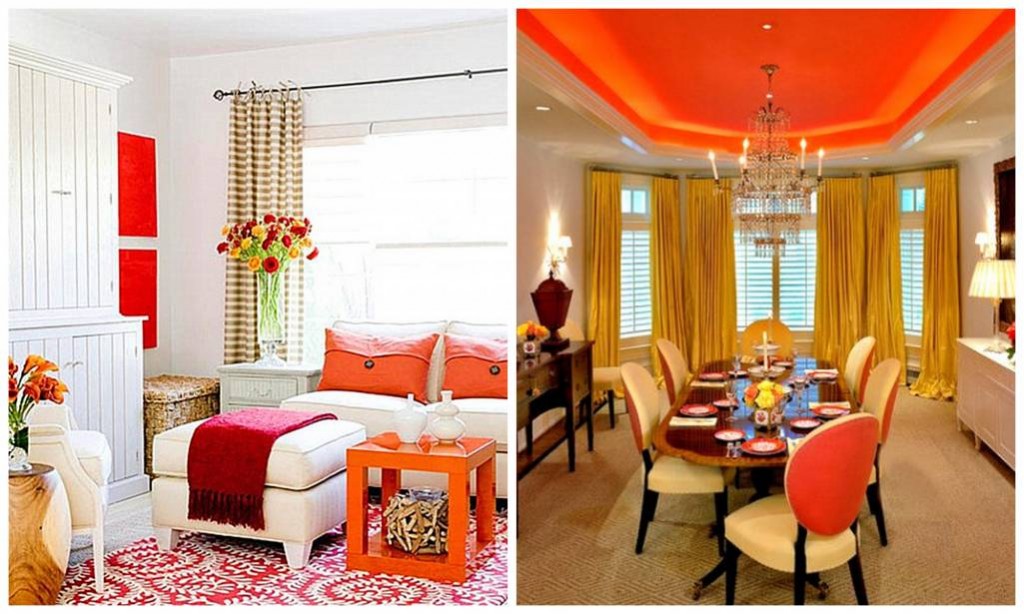 Pic via; deceits
Deep orange is solid and strong against the room's adventurous colors. It's the richest hue in the palette and anchors the wild and romantic scheme. In both dinning and living room whether it is on accent pillows or the vibrant ceiling it has added the richness and stand still among other colors.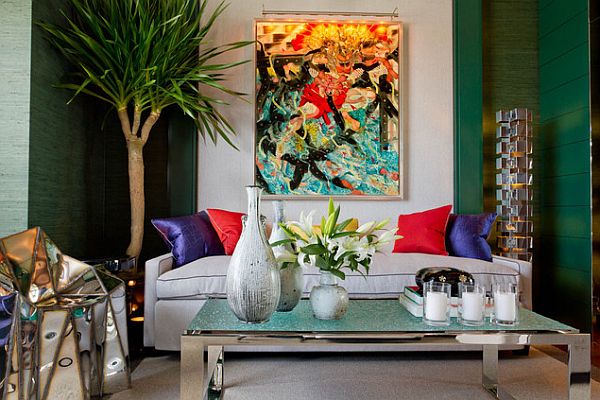 Pic via; deceits