Give your little one's room a total new look by painting the walls with a glow in the dark paint or pasting some decals. Kids are always fascinated by glowing objects and they will be tickled pink with a room having such paint or stickers. So have a look at these ideas…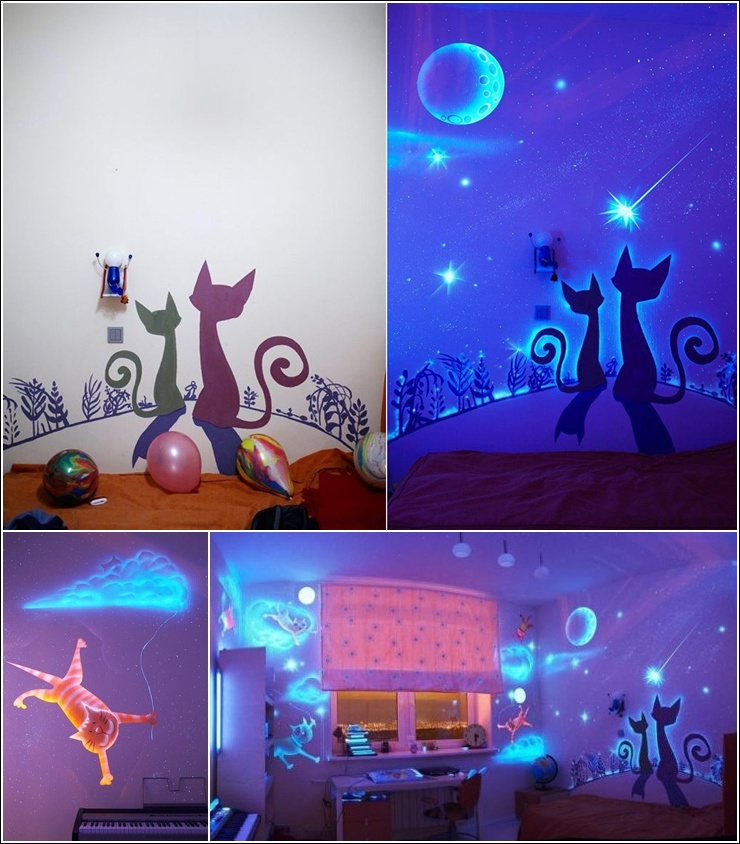 Kids adore cats and that is why here is a room that is a total cat world. It is having silhouettes and pictures of cats that are added further beauty by touches of glowing paint. With this some stars and a moon are also painted with the same paint.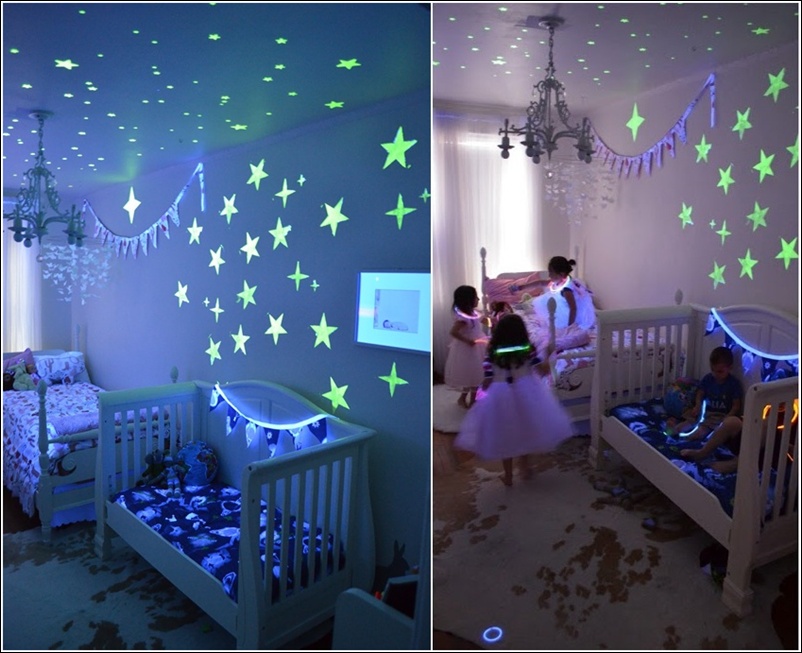 If you are not very much expert at painting then one thing that you will surely know how to paint is a star. So make your child's room a star studded sky by painting some stars above the bed or crib with glow in the dark paint like this one in the photo. Now your kids can do stargazing right inside their room.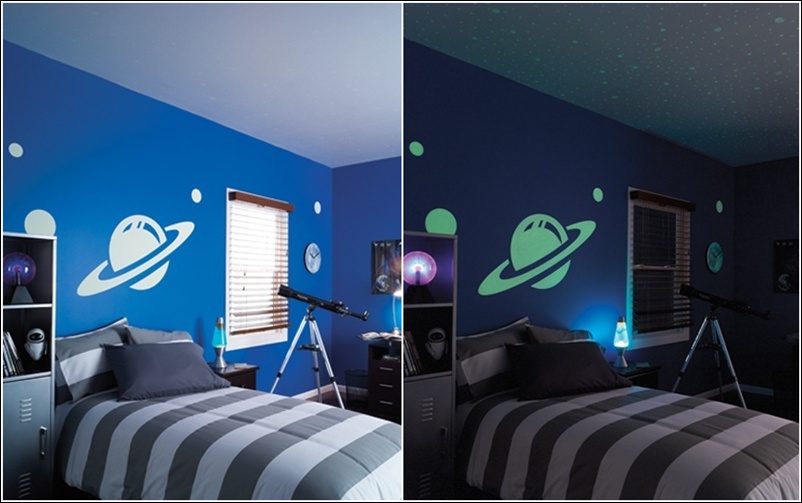 Painting a solar system in a boy's room with this glow in the dark paint will look just perfect as shown in the picture.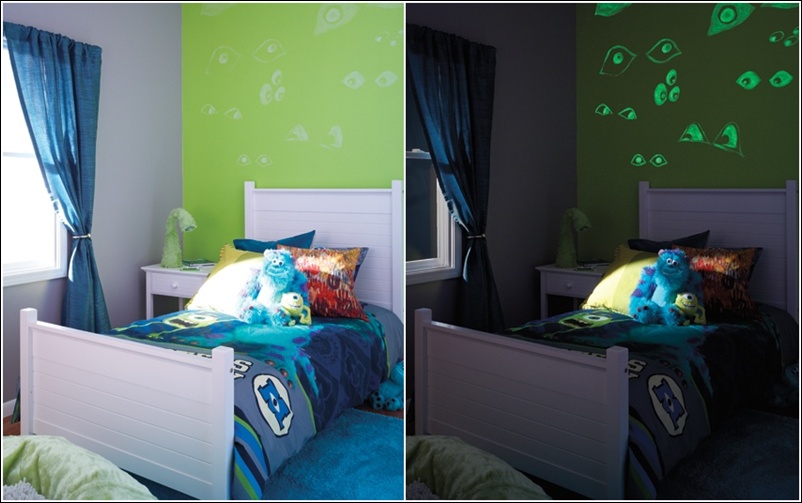 If your kids are daring enough to go for a spooky room then painting some eyes with such a paint will be great. This idea will be suitable for a bit grown up kids.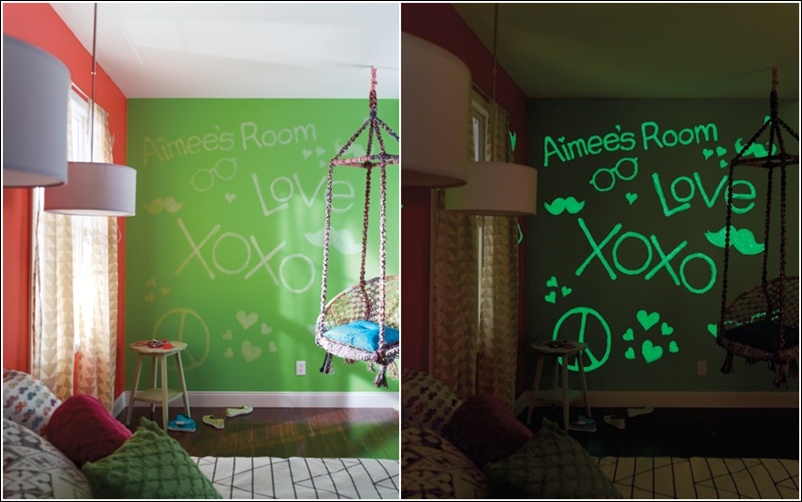 This room is having a wall that is completely personalized by the name of the child and messages with funny moustaches and hearts.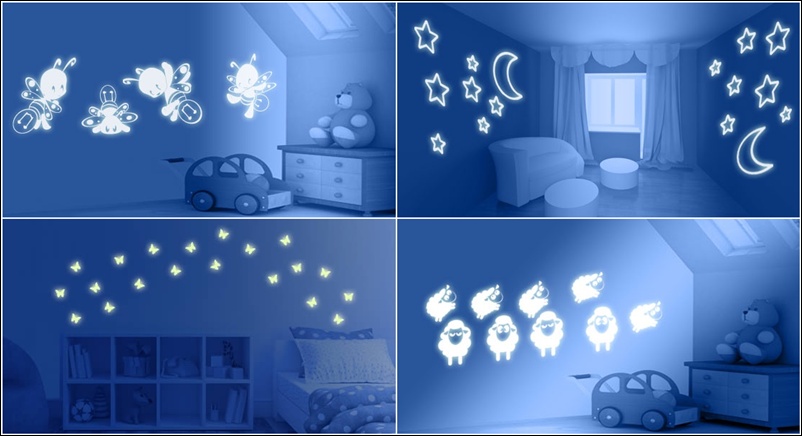 These decals glow in the dark and will be loved by kids. The designs include bees, moons and stars, butterflies and sheeps. You can purchase them at Design with a Z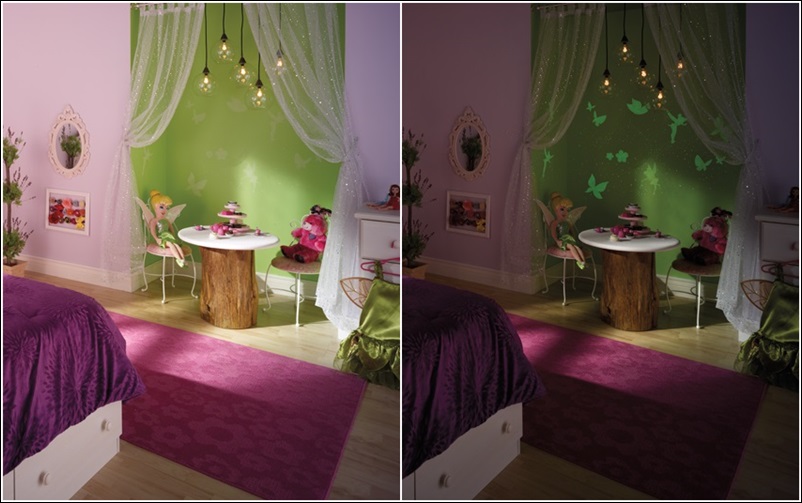 Fairies are every little girl's imaginative best friends. So how about painting some fairies on a girl's room wall? By painting them with a glow in the dark paint, it will be possible to make that imagination of fairies with a glowing light coming at night real.
So if you want to give your kids' room a makeover, paint something on their walls with a glow in the dark paint or stick a few decals on their walls.
If you can't find the perfect decals for your kids room try using a metal sign that would be sure to stick out.