Accent pieces add spice and elegance to a home or any space, for that matter. It does not have to be expensive nor too over the top as simplicity goes a long way. Accent pieces are meant to add that extra oomph and not to clash with everything that is already there.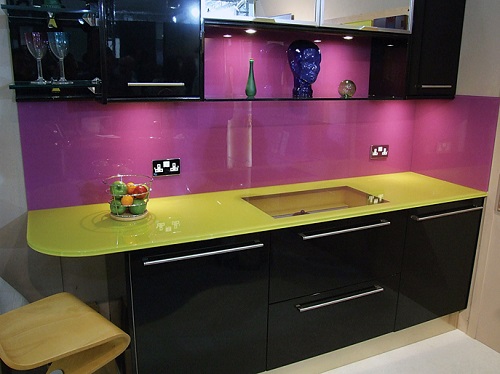 One attractive accent that you can add to your space is the subway tile glass backsplash. From plain and pastel-colored ones to artistically designed pieces, you will surely find one or two to love. These pieces add color and flavor to a dull or too simple wall. You do not need to tile the whole wall as that would be too much, but a panel with these colorful and artful tiles will definitely give your room a facelift.

Have you ever had that moment when you just sit in one place and do nothing only to realize you've been staring at something for too long? These subway tiles have that effect, as they seem to pull you in its spell. Put these in the kitchen, and notice that you suddenly take your happy time eating and relaxing there. This could also be an interesting addition to your bathroom. Bathrooms are often the busiest place in the house. With these tiles, say goodbye to boring and mute bathrooms.

How do you install these tiles? Well if you want the easiest answer to this, hire an expert and let him do all the work. All you have to have is cash, and you're done. However, if you prefer to put your creative juices to the test and like the challenge, then I believe my dear that you can do this. With tutorials from baking a simple cupcake to the complicated process of renovating your kitchen available on the internet, you will be a master in no time. But before you dive into your project, make sure to do your research and choose the best material for the space you plan on tiling. If you are planning to spice up your kitchen, the glass tile is the best choice as it is the easiest type to clean and impervious to stains. To install these tiles, you will need thin-set mortar, which is readily available in hardware and other DIY shops. A little tip for you dear newbie, this mortar takes a little while to dry up so make sure to use spacers for your tiles to avoid settling or shifting positions.

So is it really worth the money, time, and effort? I say, yes. Aside from the extra elegance, a tiled accent wall provides, tiles also give off the illusion of a bigger room. Because light bounces off the glass surface, it seems your space is twice its size. And if you are really the creative one, then you can play with the positioning of your tiles to create a beautiful visual effect that will make you forget the wonderful application that is filter. Before you equate these tiles with expensive, let me tell you that these glass tiles are durable and in the long run helps you save up on maintenance, upkeep, and repaint. Just make sure that you religiously clean them thoroughly and maintain the grout in between and surely it will last you decades, if not forever.