Furniture is a basic necessity and one of the major elements of a house's decor. Out of many contemporary kinds of furniture one is a mirrored style. So here you go for some mirrored furniture…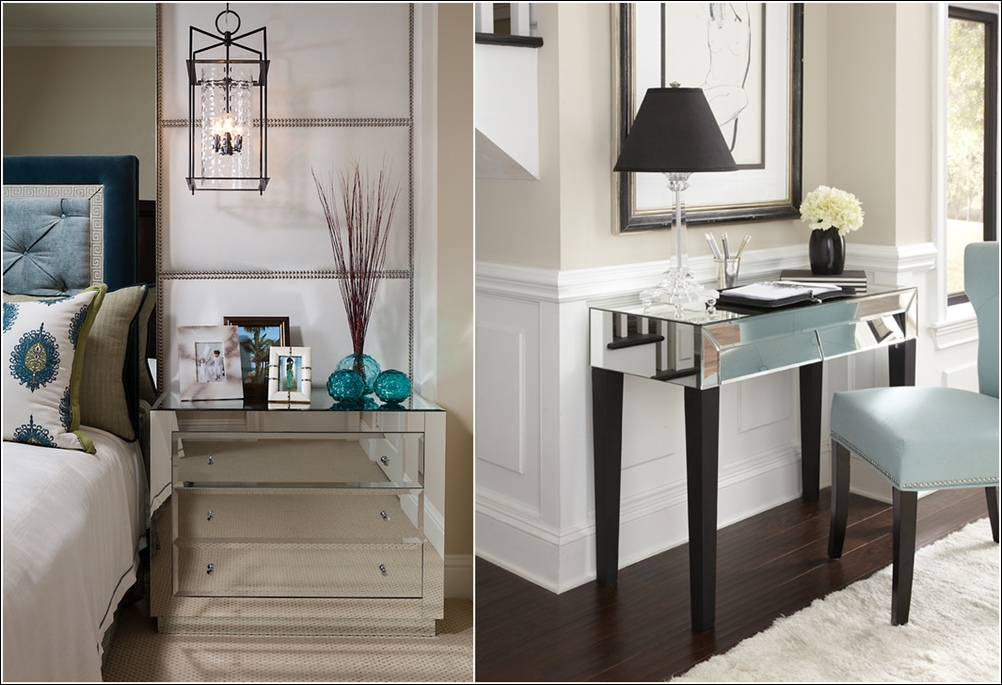 1. Glam Furniture
The first one is a chest that you can use at your bedside as a night table. Decorate it with vases and photo frames like these in the picture. It will cost you $1622.5. The second one is a mirrored desk with black legs. You can use it as a study desk or for your foyer. It costs $587.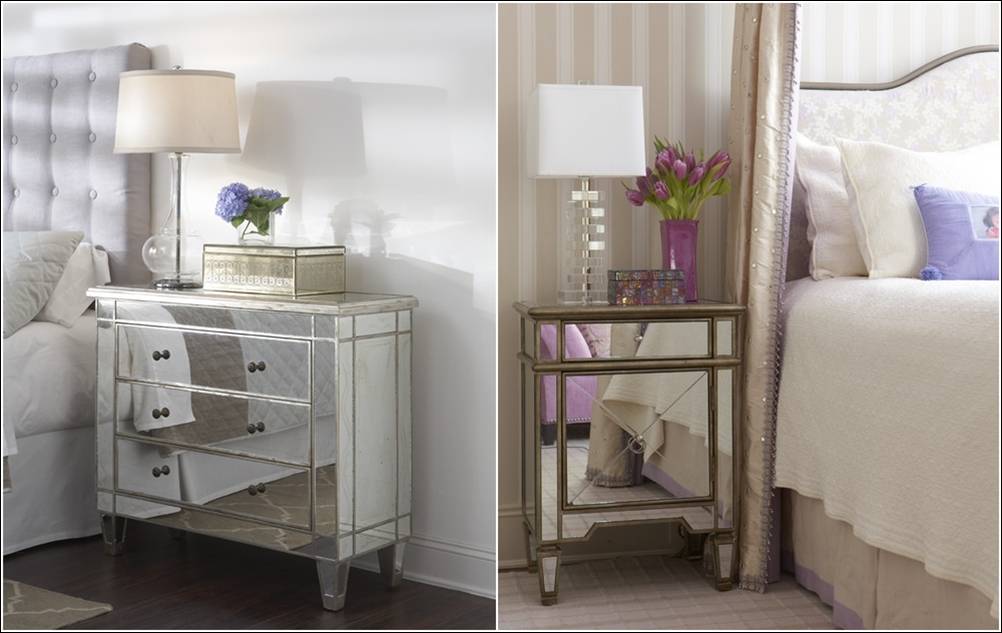 2. Glam Furniture
The first one is a drawer chest with three drawers' space and is ideal for bedside storage. It will cost you $927. The second one is a mirrored chest with a drawer and a shelf and is having a gold finish. Its price is $697.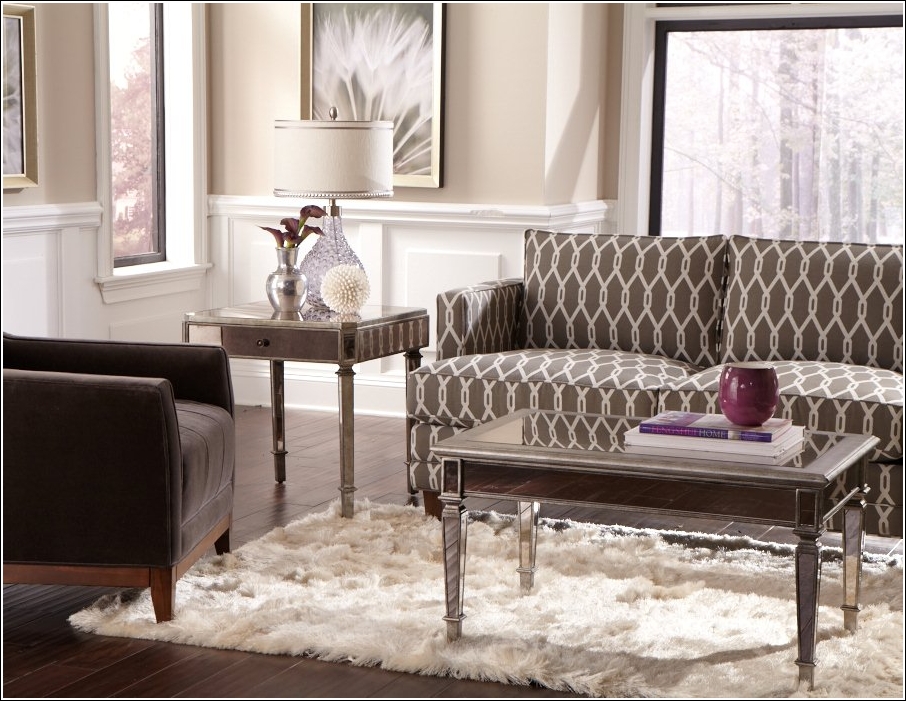 3. Glam Furniture
Pair these wonderful tables with your sofa and see the beautiful effect they will create like they are making in the photo. The bigger table's sale price is $397 and the smaller one is for $466.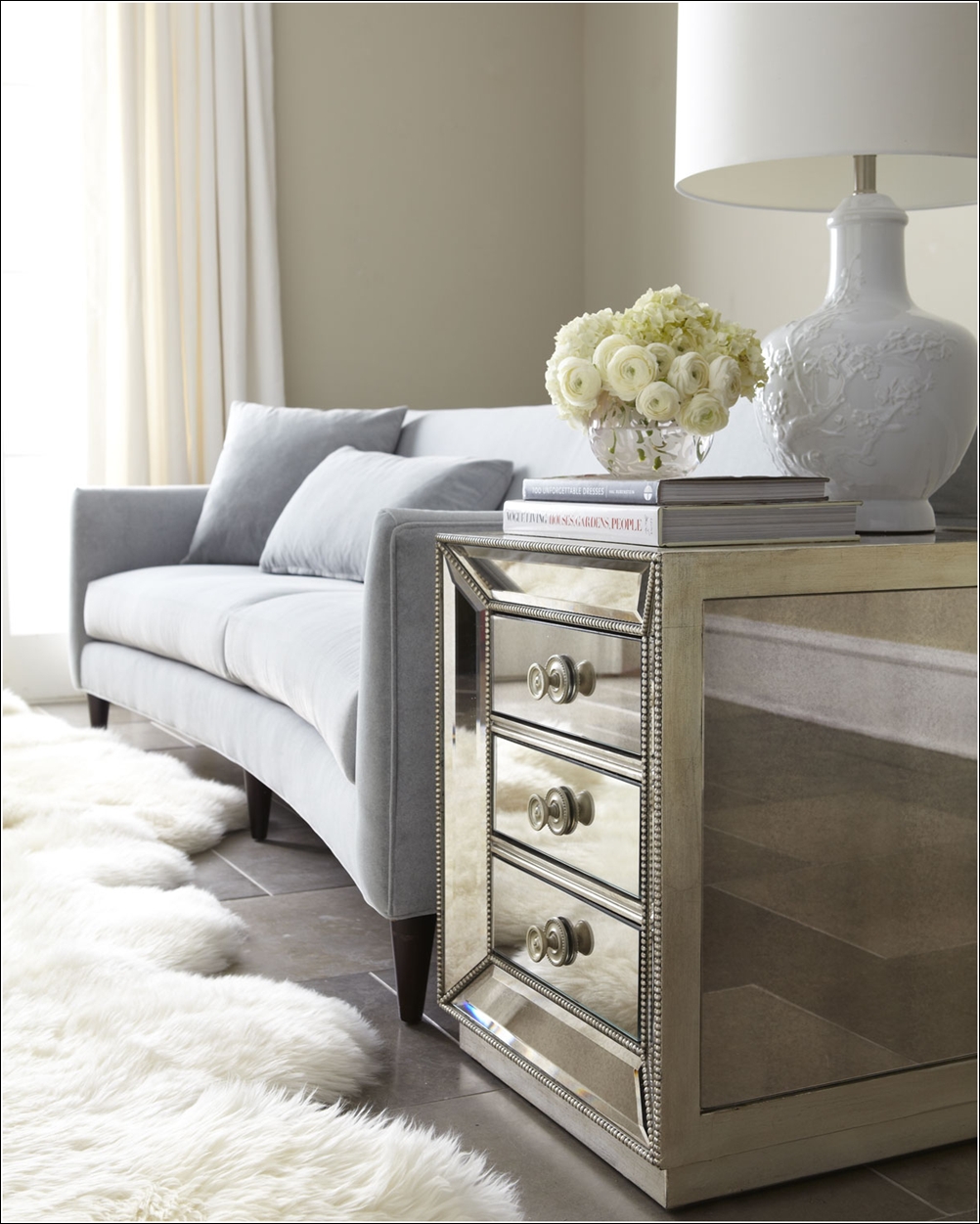 4. Horchow
This one is a side table that you can use in your living area as it will add a life to even a simple decorated living area. It is having a beaded detail and a mirrored finish. This will cost you $929.
5. Horchow
This one is a two drawers console that is ideal for an entryway or foyer. It will add a neat look to your foyer when combined with a white wall and accessories of light hues. It will cost you $1399.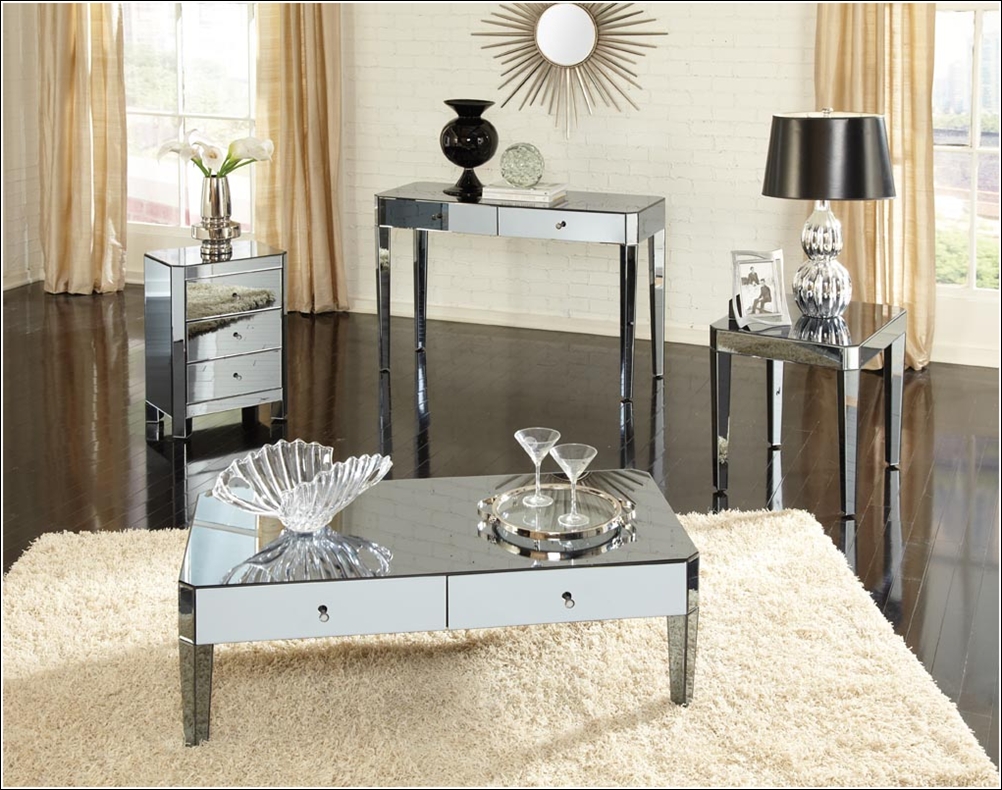 6. Standard Furniture
This whole collection can add life to any house and you can purchase these wonderful mirrored furniture items at the 'standard furniture' link.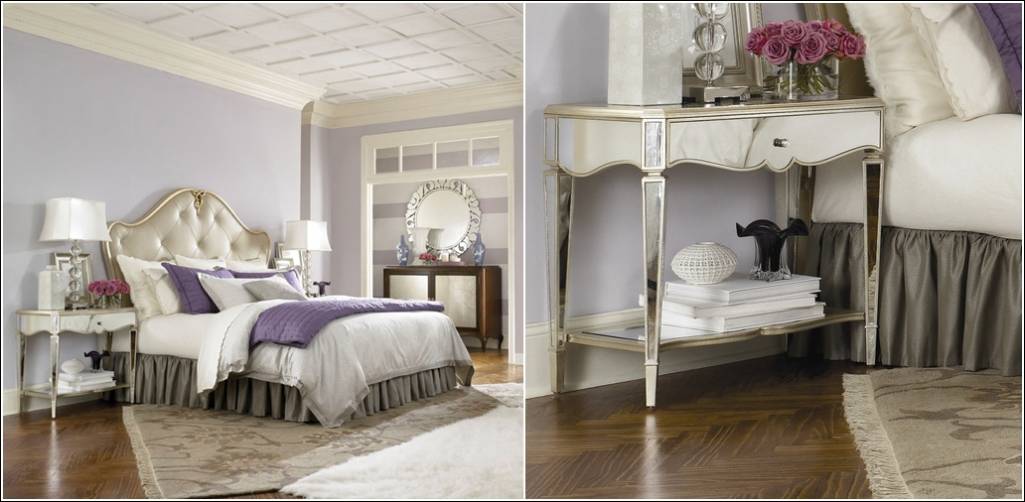 7. Wayfair
This one is a nightstand with one drawer and a beautiful vintage design. You can add this to your room for a sum of $735.

8. The Furniture Market
If you are a big fan of mirrored furniture then you can decorated a full room with such furniture as shown in the photo. You can purchase full or part of this collection at 'the furniture market' link.