Scandinavian interior design involves mainly the use of white color along with other very light tones and wooden floors. The interior is kept quite simple while still making it functional. So here you go for some Scandinavian designs…
This living area is designed mostly in white color with hints of gray added through cushions and furry sofa covers. Overall it is a completely blissful place that will relax and soothe you all year round.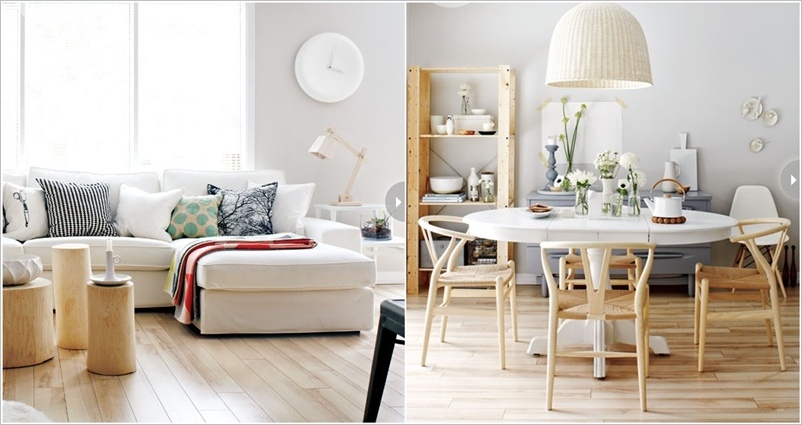 The first picture shows a living room with a wooden floor and a creamy white sectional sofa accented with wooden tables. The second picture is of a dining room with wooden floor, wooden chairs and a white painted dining table. The pendant light hung above and a wooden shelf are also a charming addition.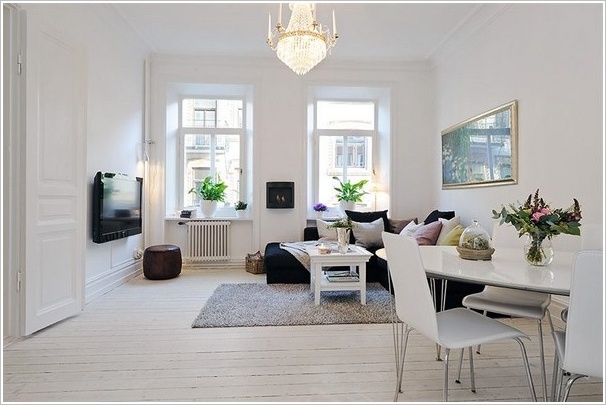 This one is a living and dining area with a wooden floor , a black sectional sofa and a white dining table set. Pops of green plants and a chandelier are also good choices.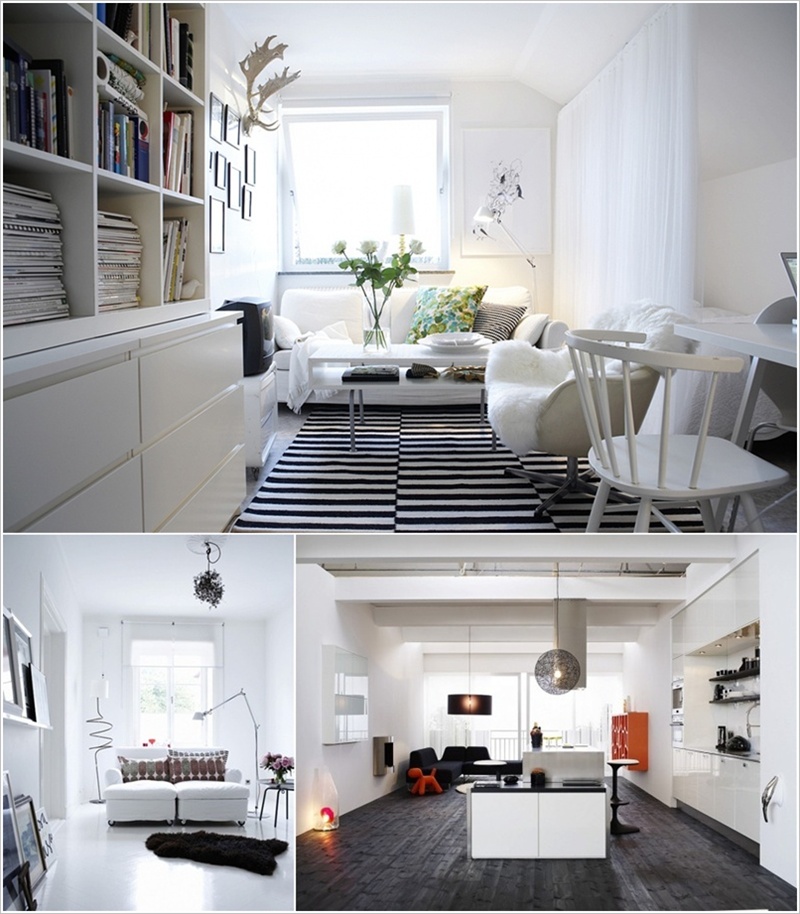 The first picture shows a living area that having its walls , furniture and everything in white except a rug that is having black and white stripes. The second one is also a living room with everything white and a furry rug in black. The third one is a kitchen with a blackish wooden floor and a small island in a big open hall. WIth this a small living space is also added to it at a corner.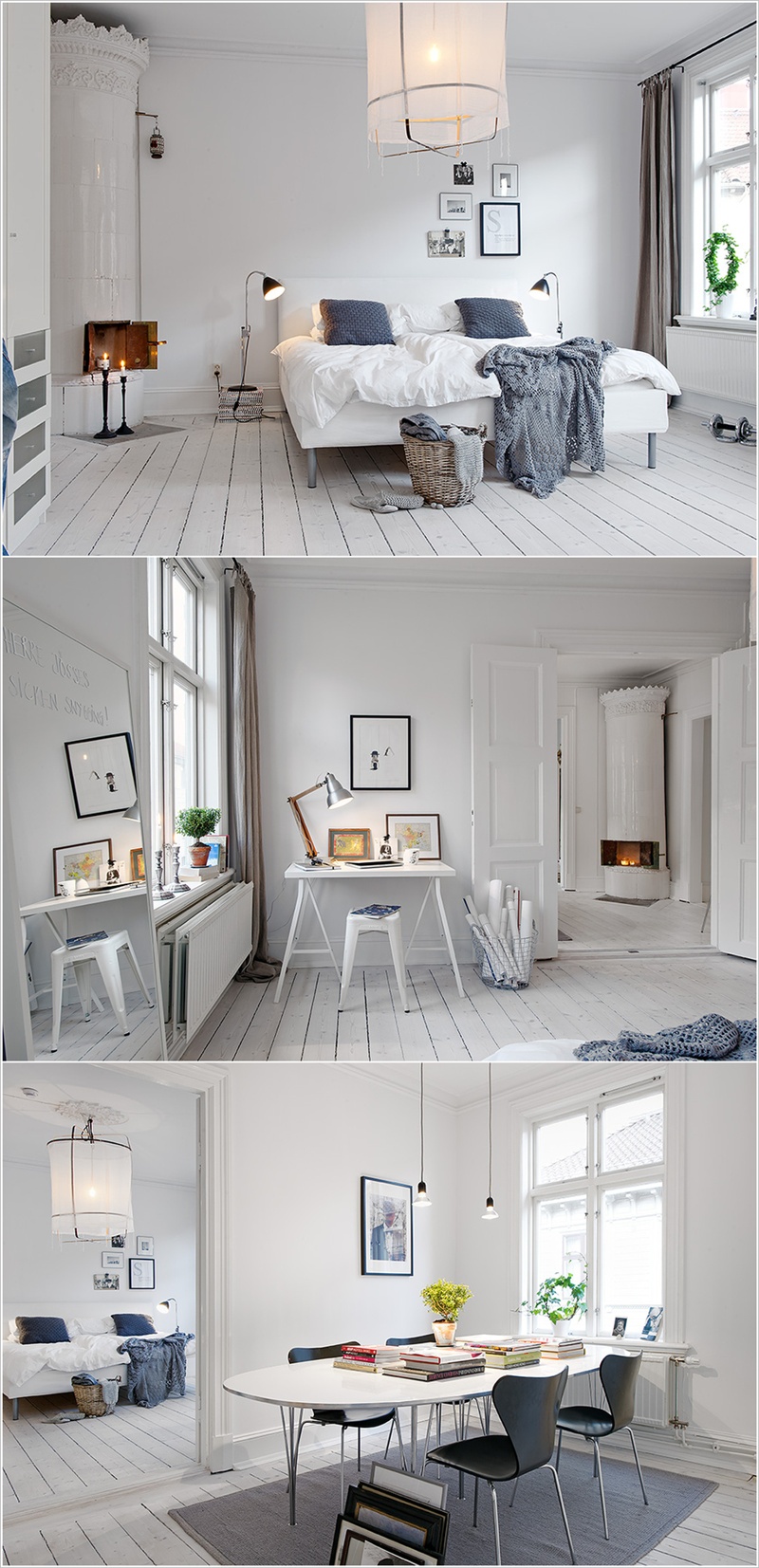 This one is a Scandinavian style appartment and the pictures show its bedroom and dining area where everything is soaked in the purity of white color added pops of greyish blue. Again the element of simplicity is maintained in this apartment.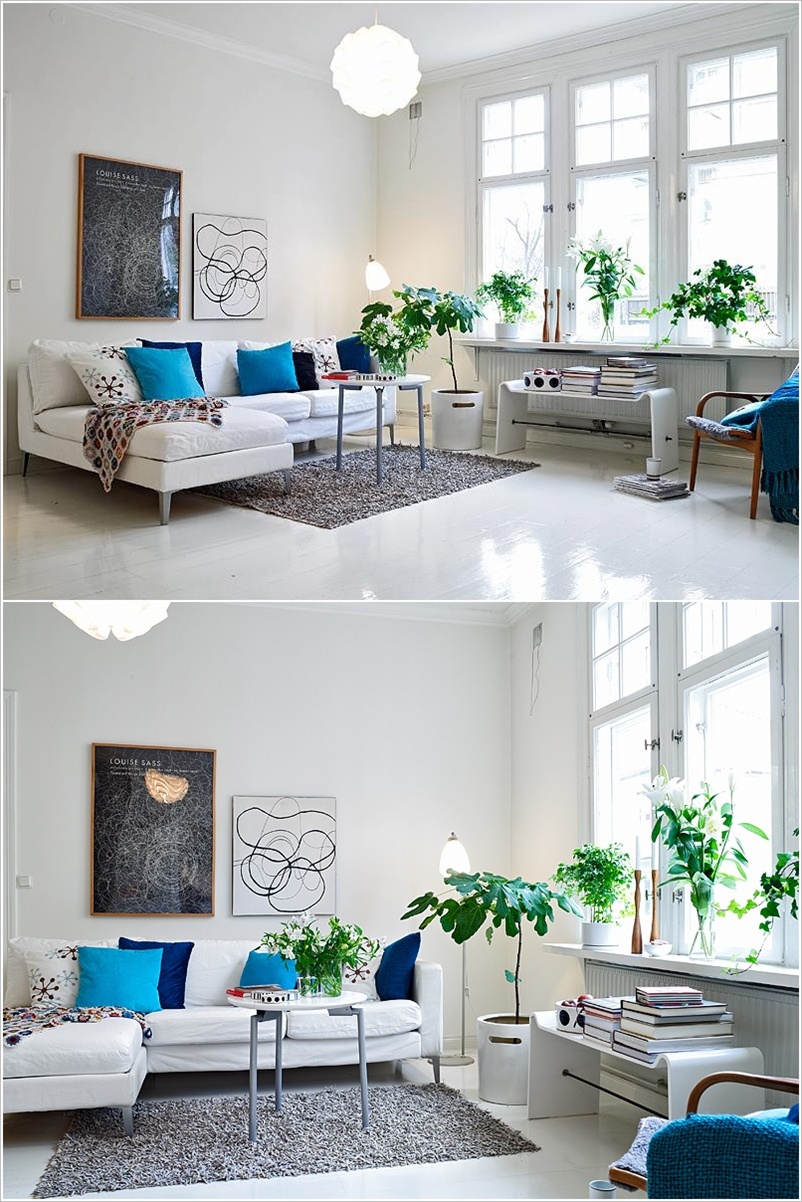 This one is a living room moslty in white color that is having blue cushions in the white sectional sofa and lush green plants. Moreover the large windows are allowing natural light to enter and brighten this space.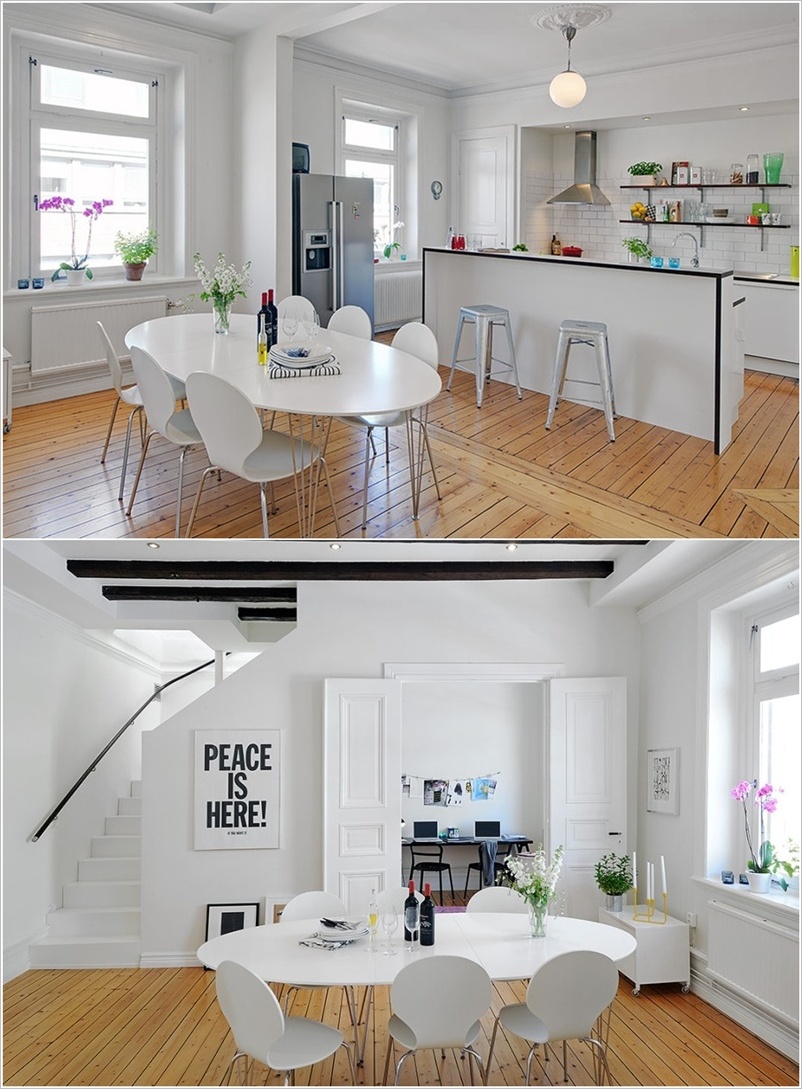 This one is a kitchen and dining where white color is blended with the wooden floor beautifully.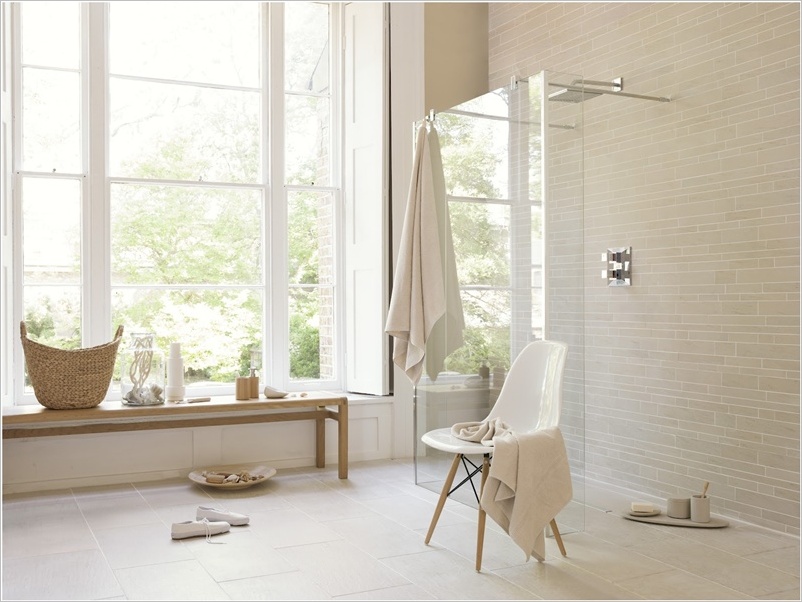 Finally, this one is a Scandinavian bathroom with a contemporary touch in neutral tones and a walk in shower.