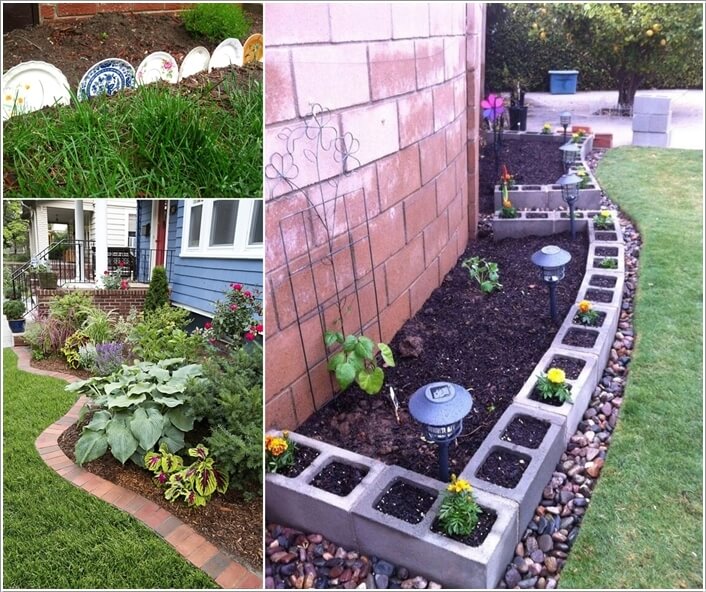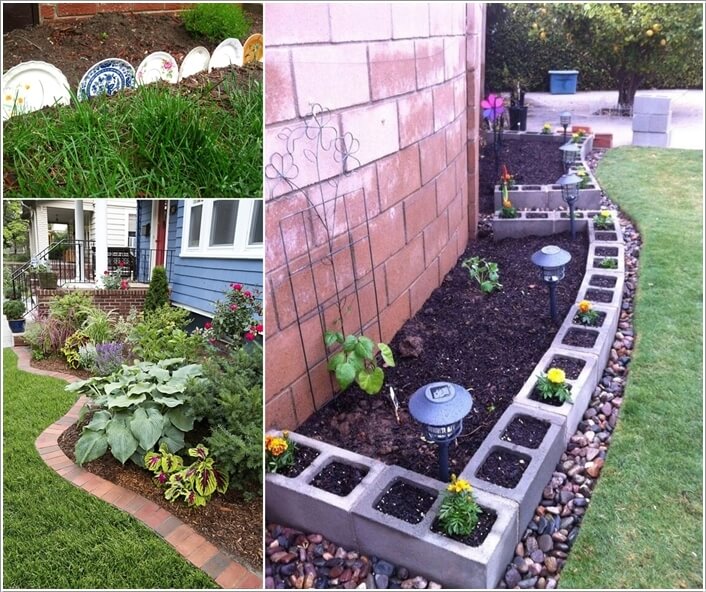 If you want to define the border of your garden then you can do that in a number of different ways. Either you have got a thing for recycling old stuff, or you like natural materials incorporated in the garden, there is a design option to suit every taste. Sometimes weeds can dull the beauty of your garden and for that you can find some wonderful string trimmers at Buyers Guide . So, let's take a look at some awesome and creative garden edging ideas:
https://traditionalgardening.com/best-lawn-edger/
1. Create a Wonderful Contrast of Green and Gray by Putting Rocks to Edge Your Garden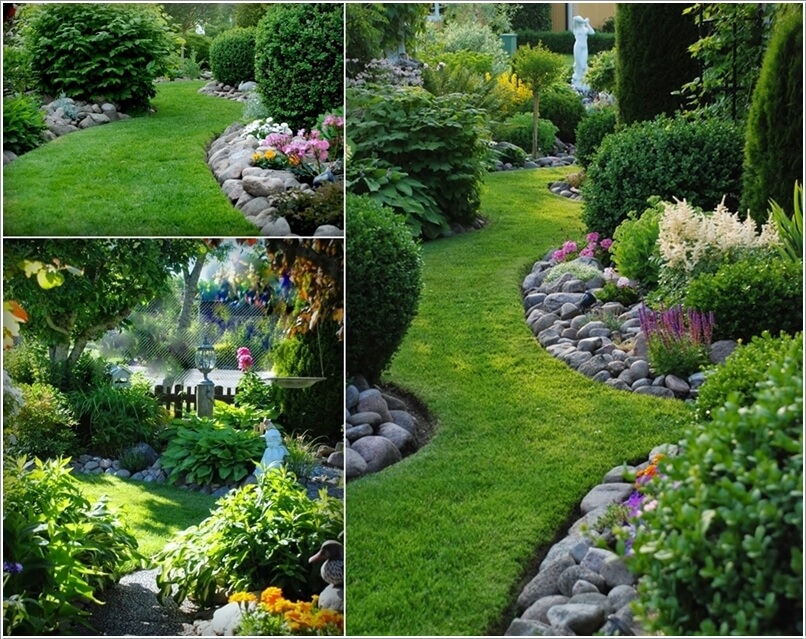 Want to stay close to nature? Then you can go for creating a border of rocks in any size that you like.
2. Another Way to Create a Border with Rocks is in The Form of a Gabion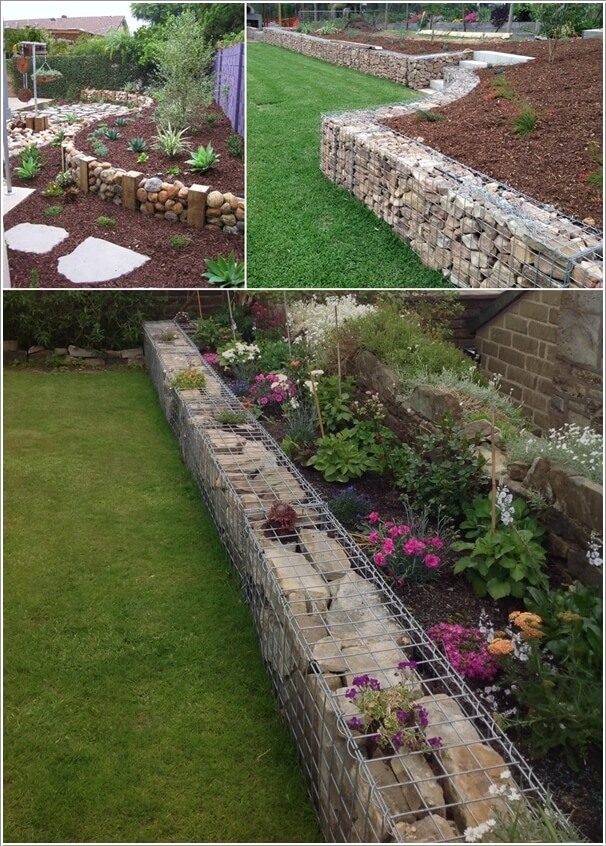 You can take the rock landscaping to the next level by enclosing them inside a gabion. This will add a complete different look to your garden.
3. Border Your Garden with Recycled Wine Bottles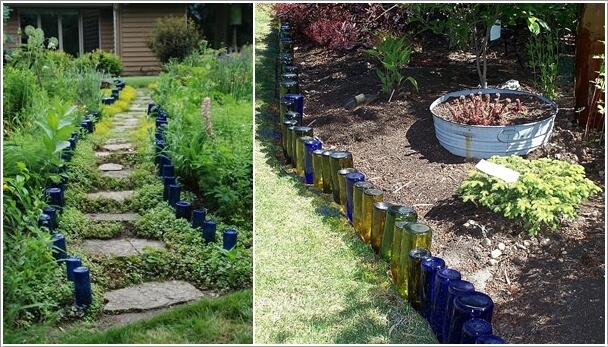 You can easily find recycled wine bottles in any nearby flea market. And you can choose any color that you like for example these gardens are spiced up with green and blue bottles.
4. Create an Edge with Steel Cylinders and Plant Them With Succulents for Even More Beauty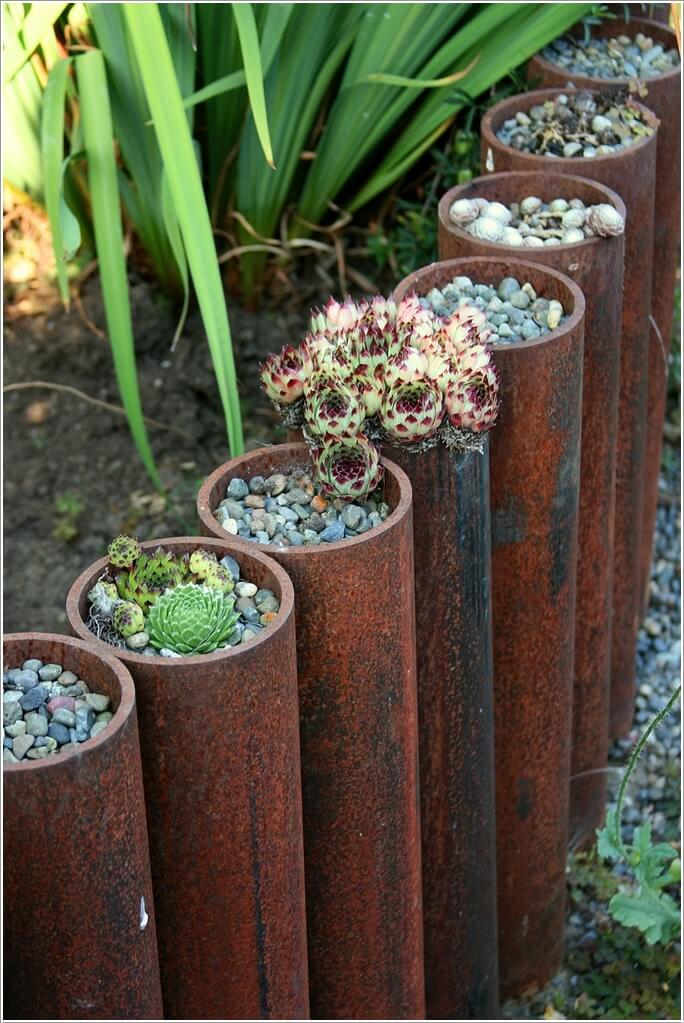 Steel cylinders or pipes can give a unique look to your garden. If you leave the steel pipes in their original form without painting, they will develop a tarnish that will look even more amazing with the succulents planted inside them.
5. Give Your Garden a Rustic Look with Weathered Wood Sleepers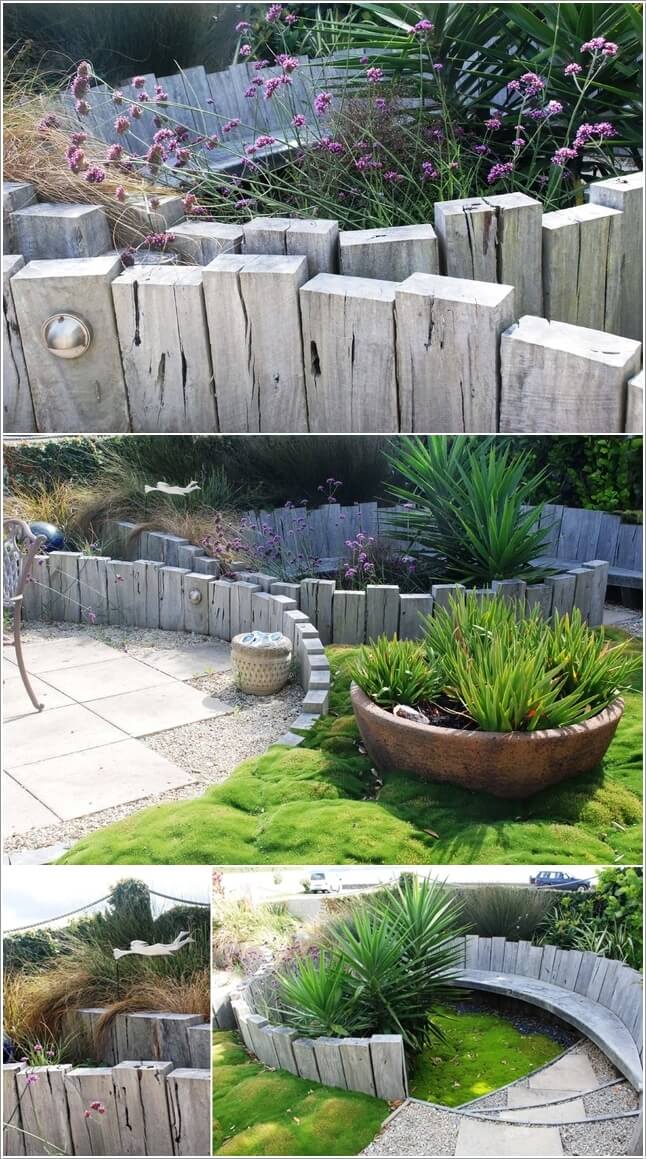 Wood and plants go hand in hand. And if you want your garden to have a rustic feel then you can edge it with weathered wood sleepers like these.
6. Build a Low Fence with Iron Bars to Create a Border of Your Garden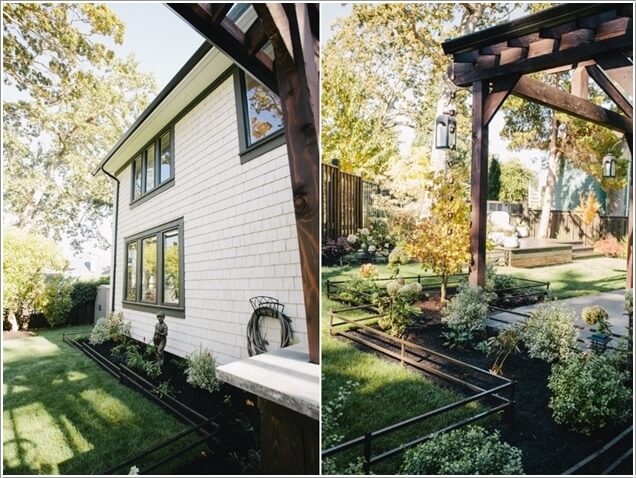 If you want the garden edge to be a bit architectural, then you can build a ground hugging iron bar fence.
7. An Easiest and Budget-Friendly Way to Install Garden Edging is with Bricks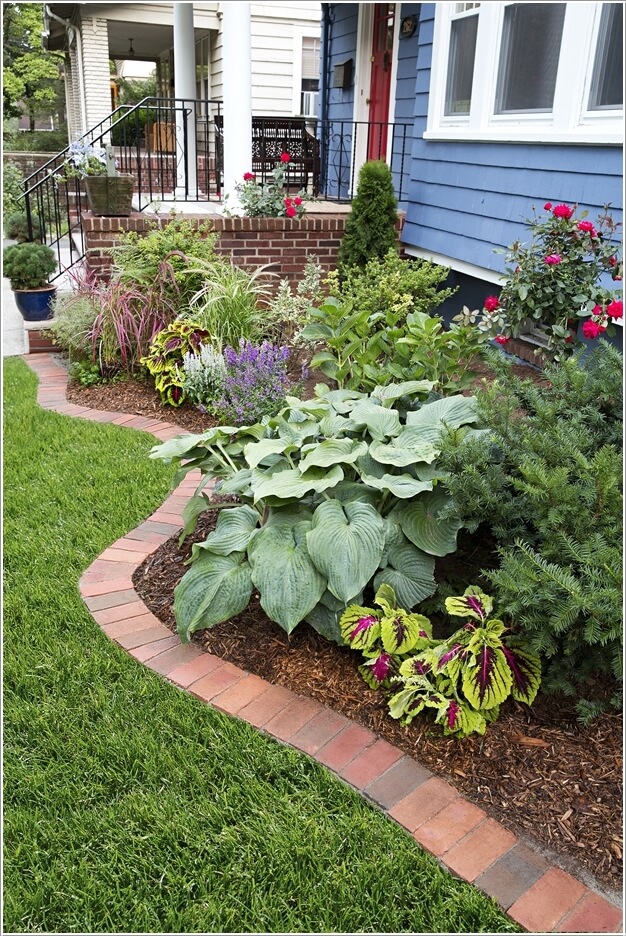 Now comes the option we see almost everywhere and that is bricks. No doubt it looks spectacular.
8. Build a Garden Border with Planted Cinder Blocks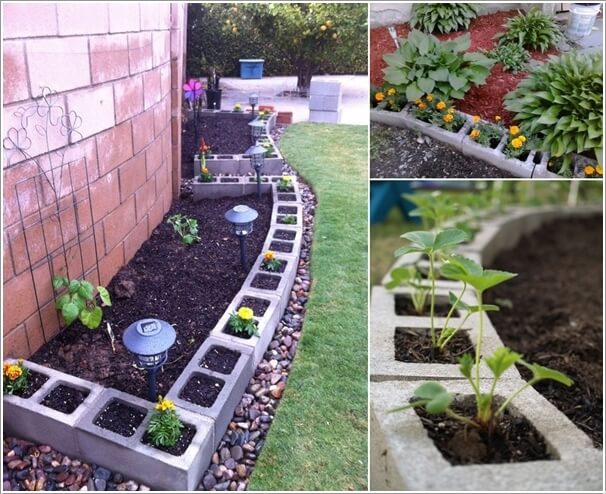 You can also be a bit creative and make an edge with cinder blocks that are planted too.
9. Make a Garden Edge with Rows of Terracotta Pots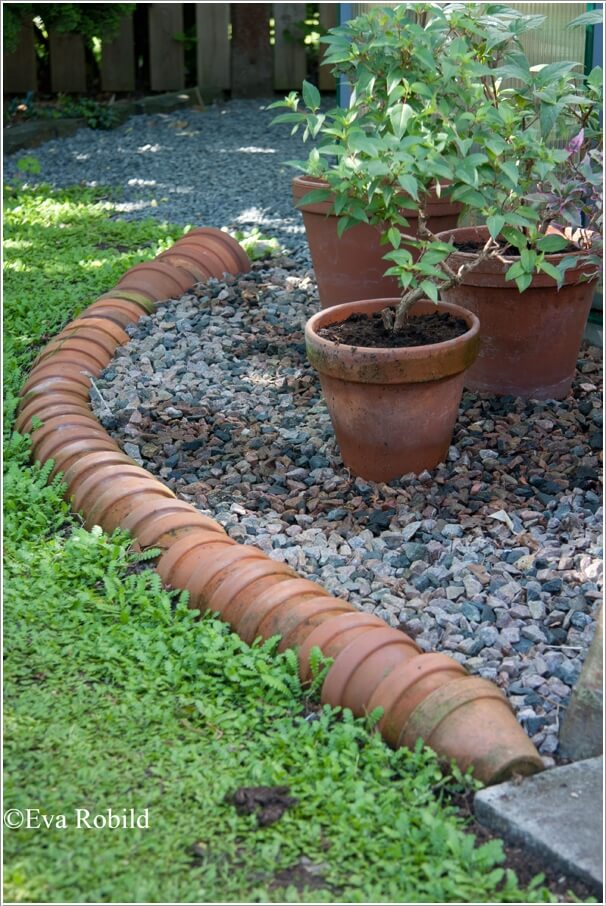 You might have seen and done a border of filled terracotta planters placed in a row. But how about this? Isn't it cool and out of the ordinary?
10. Recycle Your Old China Dishes and Bring Them into Use to Decorate your Garden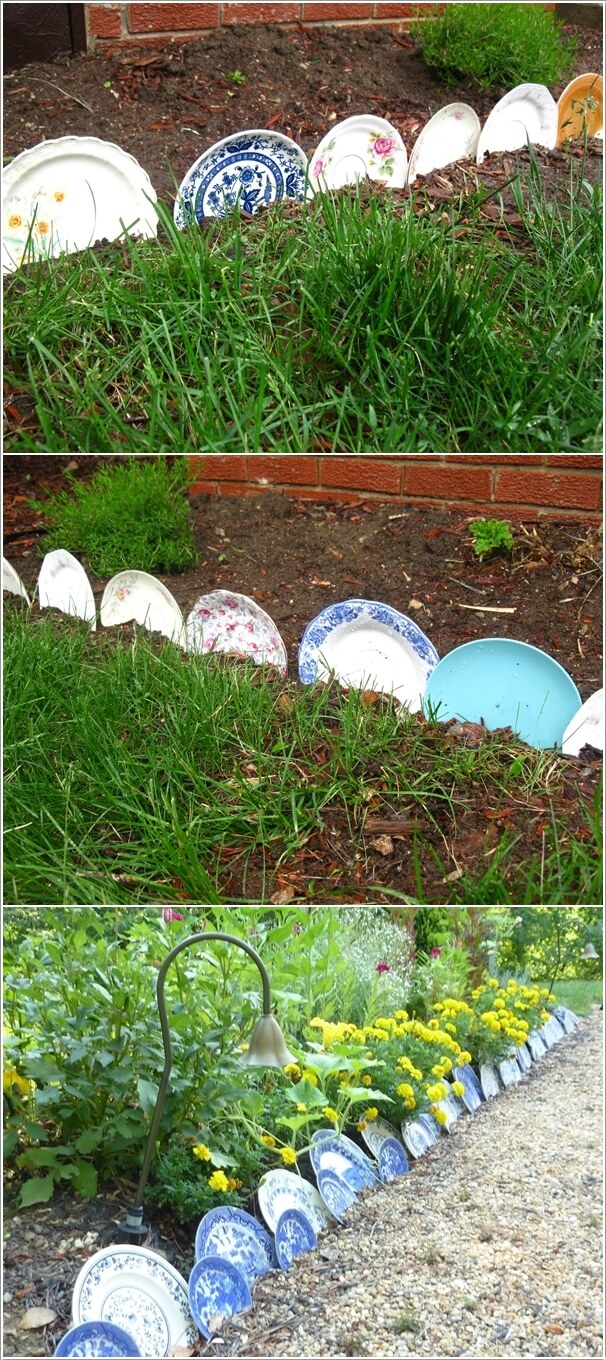 Do you possess a huge collection of vintage china dishes? If yes then why not bring it to limelight and let it steal the show in your garden like this?