Whistling and versatile! Are you in the process of upgrading your kids room or looking for ideas to add on..or may be your kids are looking for a small spot or excuse to curl up during winter and read their favorite book or watch their super hero movie. Then the new addition has to be funky, extremely versatile and comfortable bean bags. Bean bags are always a fun addition to any decor and it can convert any boring, ordinary room to a playful, fun and spunky space for your kids.
Via; cocooncouture
Bean bags can be used as a relaxing lounger, which presents most comfort and opulence to the user. Have created these specifically untreated round to curve the body, the way you move. They are portable, practical and extremely attractive, which can move around easily. I know all you mums know these facts and I don't want to make you more bored explaining all these.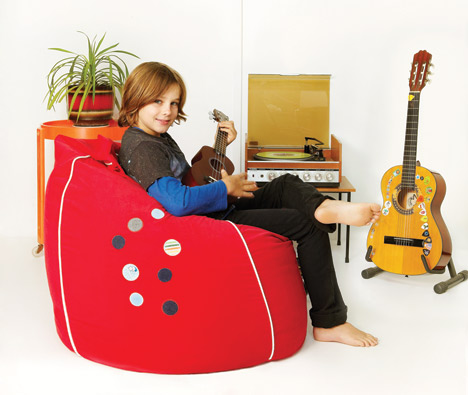 Via; cocoon couture
But again, let me remind new mummies….., this gorgeous product mostly comes in round shape and style. But if someone is looking for something exceptional, there are variety of choices available. It can come in kids favorite football shape, may be as a cube or like a chair and many more. And also these are very mind kids friendly as mostly it comes water proof option. I know it has to water proof knowing our naughty, mischievous kiddos. These can be in leather, vinyl, faux or fabric material with different graphics and designs.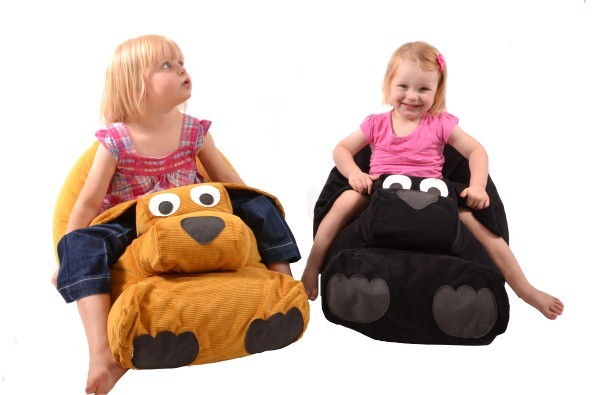 Via; brighteyes beanbags
With my experience, kids love these bean bags as they provide ample entertainment as they can jump and lay on them and can make different shapes as a fun activity. Kids can never get enough of these bean bags as again its just perfect for watching movies, play their favorite video game or may be live sport munching some pop corns.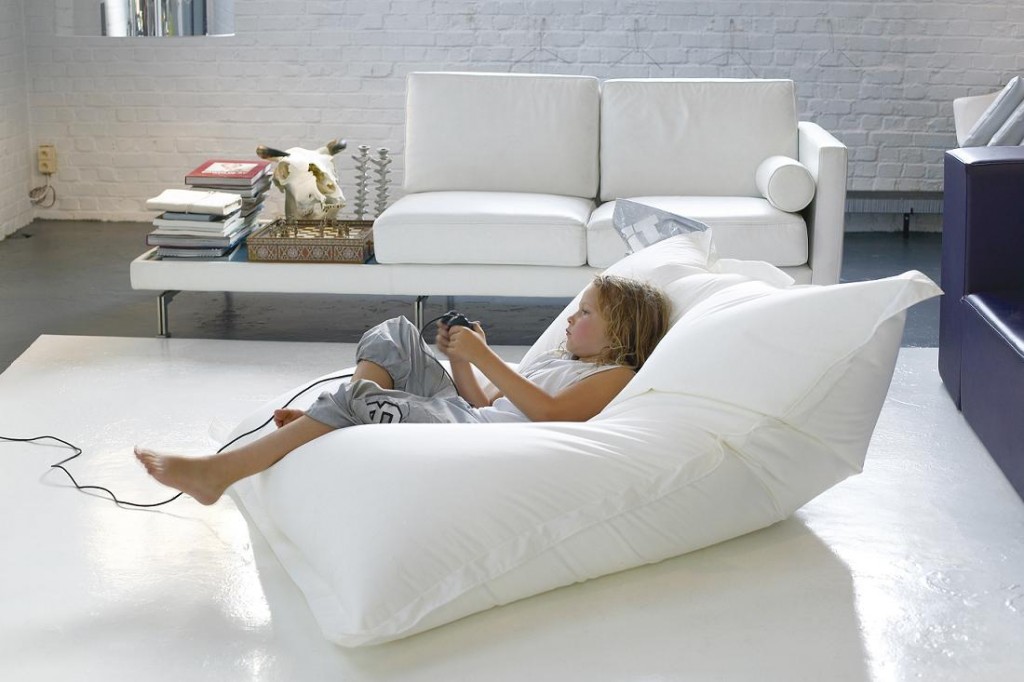 Via; freshdecorideas
Look at this shape..a bunny bear sleeping in your kids room. Won't they love to jump on him and curl and cuddle with him to have the most comfort feeling in their world. I know if someone come unexpectedly, they might even get scared looking at this jungle giant..but its for fun and totally a cool bean bag shape for kids may be for us adults too.
 Via; chicsindesign
 I hope you all will totally agree with me, bean bags are certainly an awesome good addition to any place in your kids room or play room to have a funky, spunky look!!!