Only a few weeks have passed since we were asked to apply social distancing measures and stay at home as much as possible, but time barely seems to pass. If you've already cleaned your house, repaired all the broken objects, and maybe even checked out the latest tools reviewed by cumminstools.com, it seems like there's nothing more you can do but indulge in binge movie-watching. But don't give up yet – if you're a handyperson, there are always some DIY projects you can invest time in. Here are some fun and useful ideas that can keep you busy during the lockdown.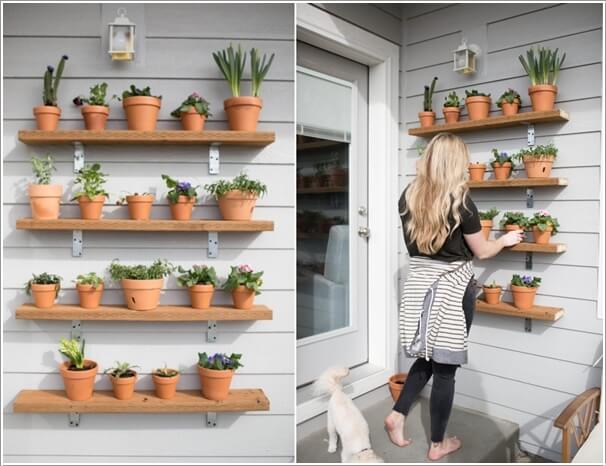 Get Creative with Your Walls
When it comes to redesigning your home or changing its dull and familiar aspect, the walls are one of the most difficult parts to handle. Unless you want to repaint them in a different color or you're talented enough to draw or paint something on them, there aren't many options at hand, but one that's quite cheap and easy to put into practice is wallpaper!
Wallpaper can help you refresh your bedroom, kitchen or bathroom and literally feel that you're living in a new home. To make your walls more appealing, you can opt for different colors and patterns, or you can use more than one on the same wall. Recently, many innovative owners have started decorating their kitchen and bathroom walls with colorful wallpaper and the result is spectacular.
Build Your Own Sofa
Those who are lucky enough to have a house with a garden are probably keen on spending as much time as possible outdoors, especially now when taking a walk in the park is no longer recommended. But to comfortably enjoy the fresh air and sun in your own garden, you need a sofa.
If you also have some pallets, an old mattress you're no longer using, and pillows, all you need is a little bit of time to create your own comfy outdoor sofa. Making your sofa out of pallets is easy! Simply choose a design that suits your garden and attach the pallets together.
Make Your Own Planters and Get More Plants
You love flowers, but you never have the time to plant more? Now's the time to tend to this matter. If you want to do something truly unique, take those old chests of drawers you thought about throwing away, and turn them into a planter.
This DIY project is quite easy to put into practice. You need the drawers, proper soil for your desired plants and a wall where you can attach or hang your drawer-planter. Additionally, you might want to paint your handmade planter to make it look new.
Add Some Shelves or Clothing Racks
You can never have enough shelves or racks for your wardrobe. Now, that you have so much time, you've got the chance to add some more. You will need wooden boards that you might already have from other DIY projects and a drill machine in case you want to attach them to walls.
Moreover, for the clothes rack, you will need some steel, plastic or wooden bars, or you can use your imagination and try to improvise with spice tracks or other similar items you no longer use. Once you've imagined your perfect future rack, see if it is resistant enough to support your clothes and if it provides sufficient stability. Then go to step two – choosing the support you will attach it to, or the legs that will sustain this structure.
DIY projects are never boring and, during this period when we are no longer able to do most of the things we normally enjoy, they are a great pastime.