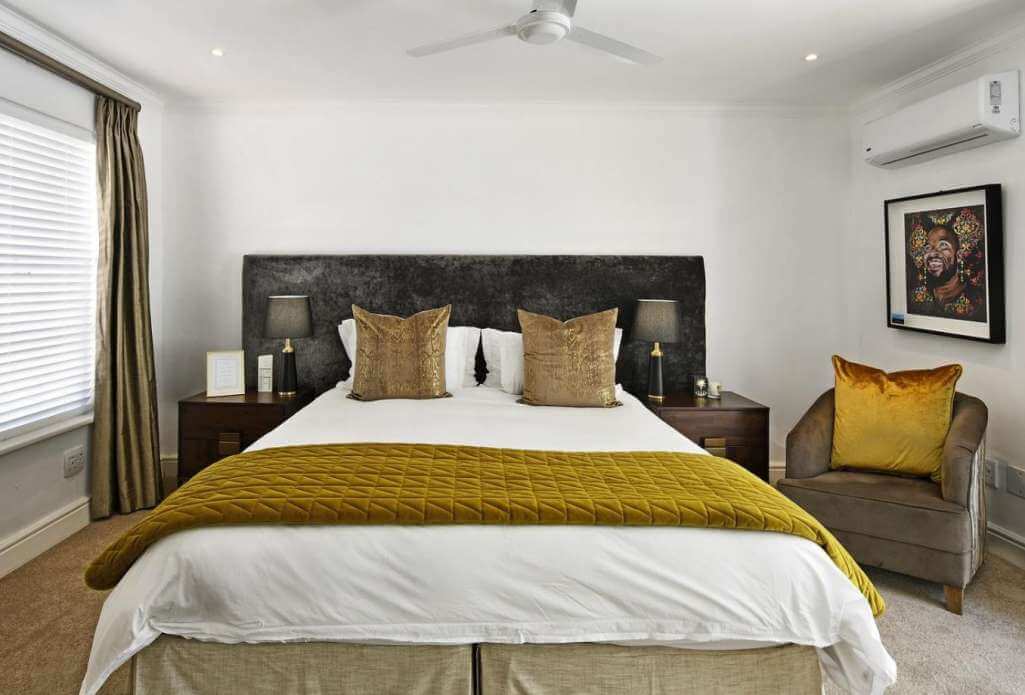 There's no doubting that in the hotter months, you're incredibly grateful for your AC. It serves an essential function by keeping your room cool. Despite the efforts of manufacturers to make units as unobtrusive as possible, they can still draw the eye for all the wrong reasons. 
No matter how unattractive, you've probably already come to terms with the fact that you can't do without your air conditioning. Fortunately, there are ways to hide, detract from, and even incorporate your unit into your interior design. 
Here are four ways to prevent your AC unit from spoiling the look of your home.
First and foremost, you can keep your unit looking good by taking care of it. Brown patches, leaks, and dust will make it even more of an eyesore. Plus, it won't function at its best if it doesn't receive some maintenance every now and then. 
Keeping your unit clean is an easy step. On top of that, cleaning or changing the filters might also be necessary to keep it in good condition. For more technical works and replacement parts, it's best to seek the help of AC repair services, which can inspect and fix the unit as required.
If you're installing a new unit, then you have an opportunity to minimize the impact of the unit on the appearance of your room. There are some practical considerations to take into account, such as placing it near an electricity source. Splitter units will need to be on outdoor walls.
However, you can still find a position that doesn't draw attention to it. Ensuring it lines up neatly with other wall features, such as windows and doors, can help it blend in. The height and position relative to other objects in the room can also keep the unit in the background.
Create Other Focal Features
If you already have a unit and the position isn't exactly where you'd like it, you can plan your interior design accordingly. Drawing the eye to other areas of the room won't stop it from looking unappealing. However, it'll mean there are much better things to look at, leaving the AC unnoticed.
Focal features will depend on the type of room. Some examples could include an impressive headboard for your bed, a mirror, or a statement art piece on your wall. If your budget doesn't stretch to large objects, you can still angle the attention away from the AC by adding plants or adjusting furniture to face away from that wall.
Match Lines, Colors, and Textures
Another approach is to incorporate the unit into your design. You could go all out and have a custom unit built that gives you shelving, could house your TV, and there could also be space for the AC. It'll make it seem like a normal part of the room instead of something ugly protruding from the wall. 
If you don't want to add any structures nearby, matching the colors, lines, and textures of your room could help. It could be as simple as shelves or picture frames that match the vertical and horizontal lines of your AC. 
Keeping a clean white surface will help it blend in with the surroundings. Plus, you could use a similar white PVC texture on your windows for a modern look where nothing is out of place.
Final Thoughts
Appliances are a necessary part of home life, but they don't always fit with our design ideas. Instead of fighting against that, use these tips to achieve an attractive room design where your AC sits in the background.