Little girls simply adore and love flowers and the same applies to flowers in their room. So that is why today we have brought for you some room decorating ideas with flowers that every mama's little princess and dad's little doll will love. Off you go for some floral rooms…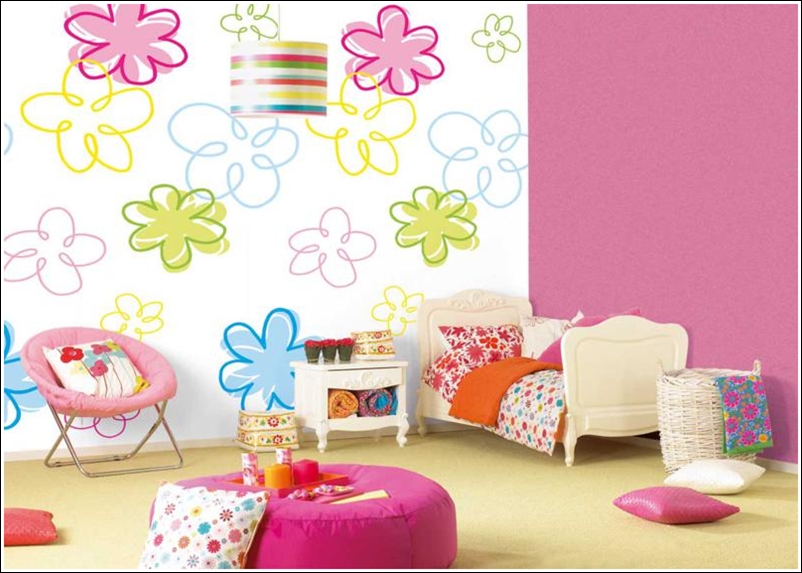 This one is a room that is having a white wall with flowers in pink, yellow, blue and green colour as if a drawing of flowers is made onto the wall. The bedding and cushions also have small blossoms.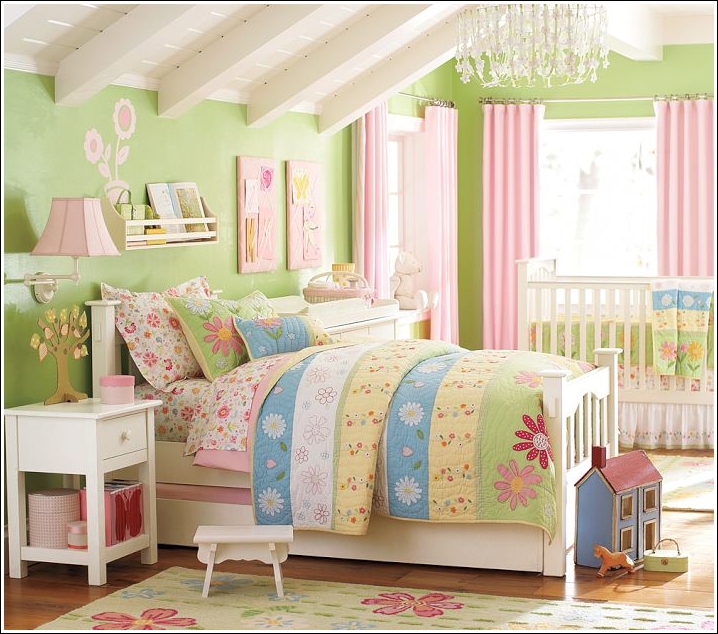 This room has flowers everywhere in the bedding, on the rug and on the walls. It is altogether a flower world.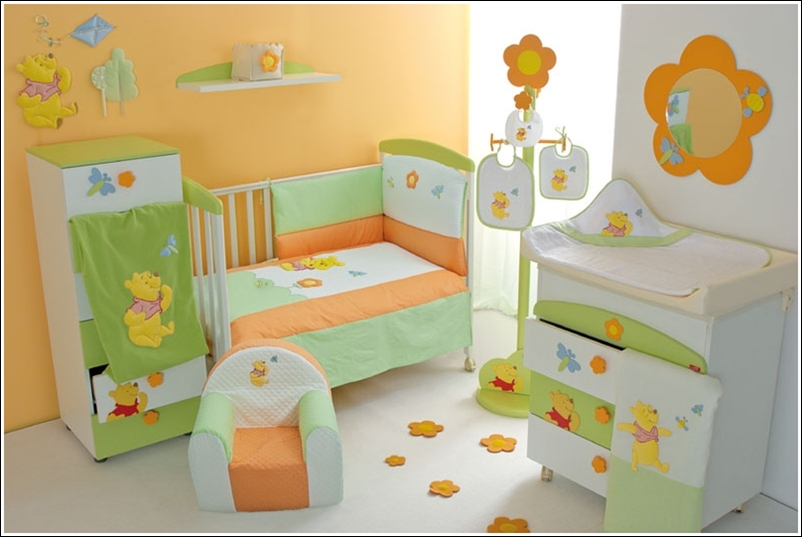 This is one is a cute baby nursery that is having orange flowers scattered all over looking fabulous with the splashes of green colour.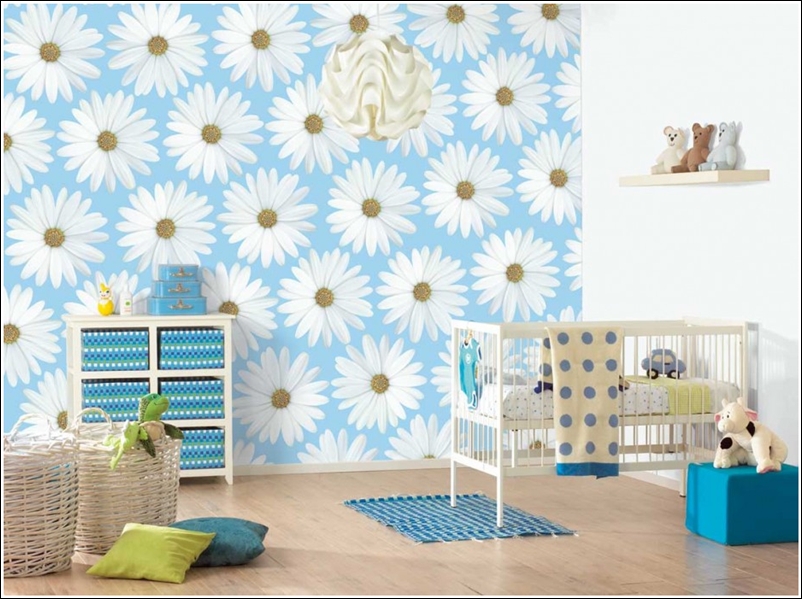 This one is another nursery that is having its wall covered with a wallpaper that is having white daisies over blue background looking amazingly fabulous. The whole look of this nursery is livened up with this floral wallpaper.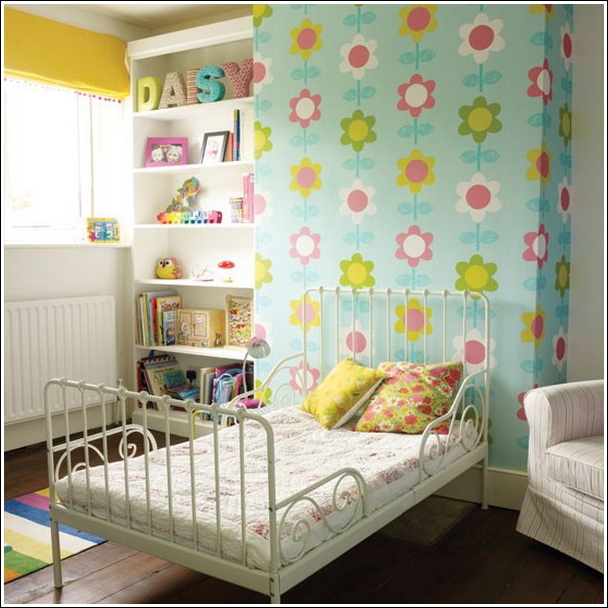 This one is a room for toddler girls that is having a wall at the back of the bed, covered with blossoms. The bedding and cushions are also having tiny floral motifs.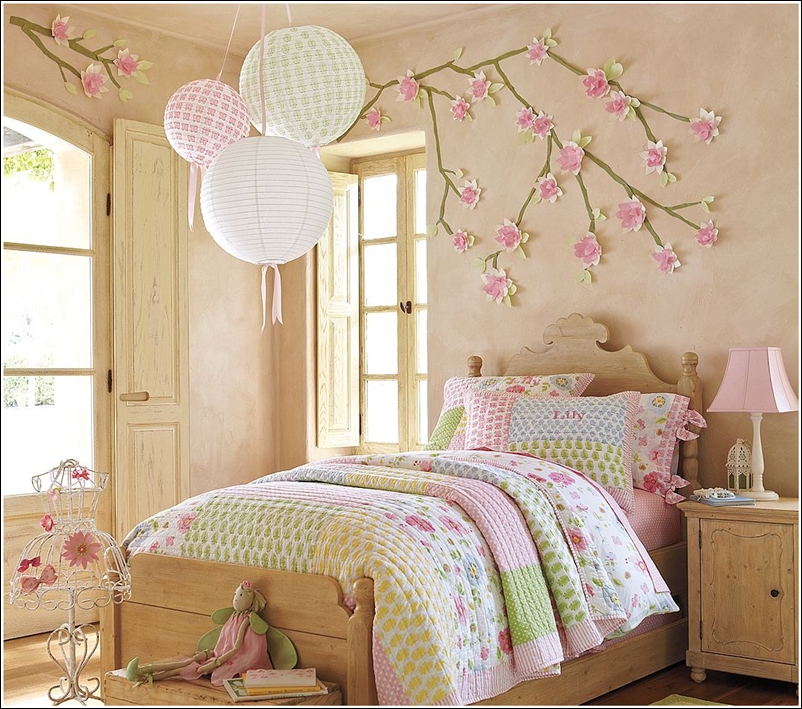 This bedroom is having a floral 3D mural along the walls that is looking wonderful with the floral bedding. The mural seems to have come from some garden of a fairyland.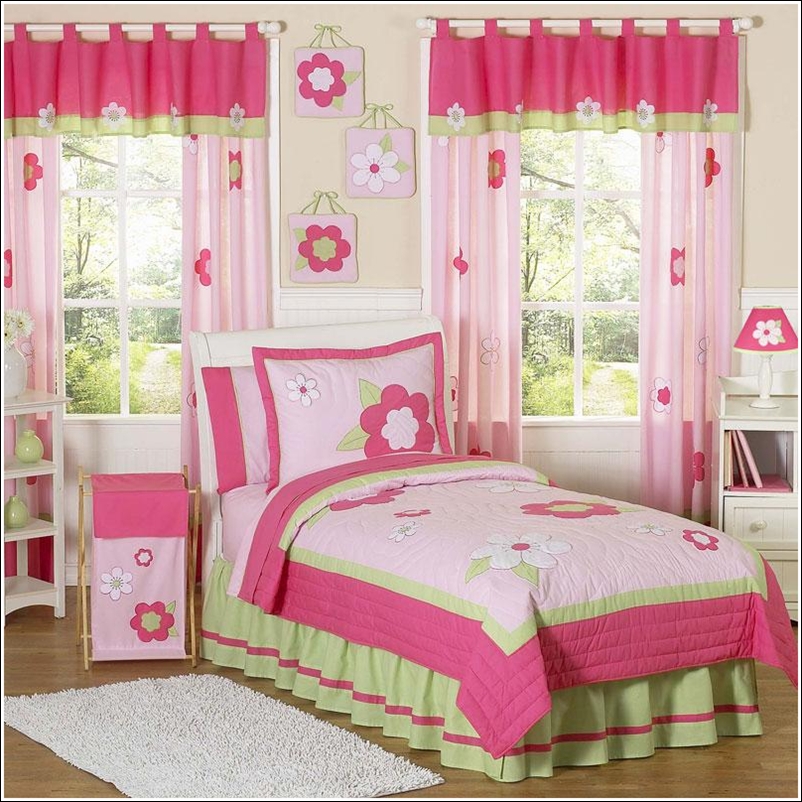 This room is designed with a complete bedroom set that is having flowers on everything such as the bedding, curtains, valances, lamp and basket. It won't be wrong to regard it a floral fantasy.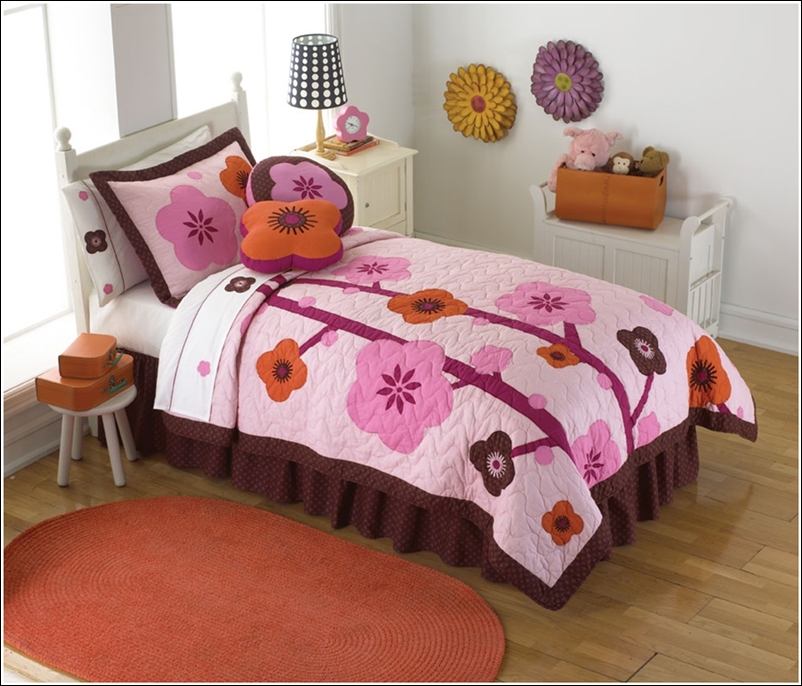 This room is also all in flower spirit that is decorated with a bedding having flowers with absolutely darling cushion that are in the shape of flowers. With this floral wall hangings are also looking cool. If you observe even a table clock is also in the shape of a pink flower.