They say a picture speaks a thousand words, this rings true when echoing the fine visual art discovered in murals.
Floral Murals can furnish the home to bring the outside in, they enhance a room to create that welcoming and cosy atmosphere and inspire a child or adult in study, work and play. Floral murals can also be a wonderful conversation starter to guests that visit your home
Murals are widely available and are back in vogue in today's decor.
Changing the look of a room can be so easily accomplished with murals. What can look so dull and dreary can be stimulated to look bright and alive. A floral mural conveys an experience that heightens the spirit, relaxes the internal environment and it can capture many variety of floral or natural views. There has been in recent times the trend for feature walls, instead of just a plain painted wall, floral murals can be designed in a specific theme, and the bonus is that images and elements within that theme can be altered during the course of painting or if it is created digitally.
Murals come in the form of a hand crafted painting, or a photographic image, which is transferred to poster paper or canvas then pasted on the wall surface to give that realistic effect.
The home that displays any floral mural adds a charming, distinguished characteristic in the mural bringing about a architectural element to the given wall space which in turn harmoniously incorporates into the picture. Murals can make a fashion statement that reflects your own individual style, thus, extending who you are into your home, producing a dramatic impact.
Nowadays, many people are downsizing their homes due to the hectic lifestyles that we lead, consequently, the outdoors is becoming smaller and smaller cutting us off from nature. A mural such as a floral design can re-establish a balance with the outside in bringing nature inside.
Visitors often whether, consciously or subconsciously, can be impacted by a mural and bring about a change of attitude. It has been said that the presence of murals small or large, can add aesthetic improvement to the daily lives of residents.
When contemplating or choosing a mural for your home think upon the design, layout and effect you desire to generate. Choice colours to balance your interior wall that harmonise into your furniture complementing the entire atmosphere of your room.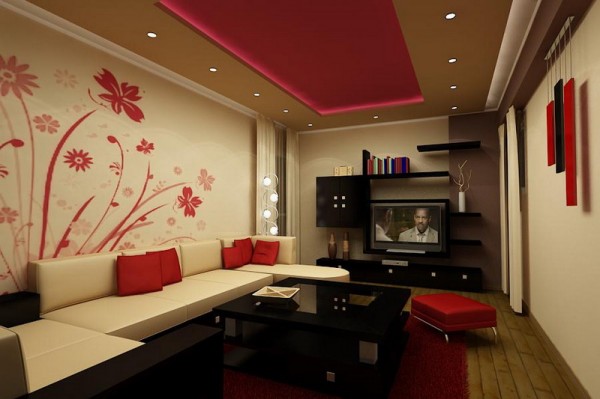 Inspirational-Living-Room-Design-with-Floral-Wall-Mural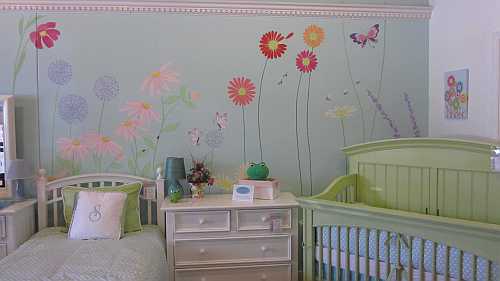 http://cheekymonkeymurals.com/cheekyblog/?p=394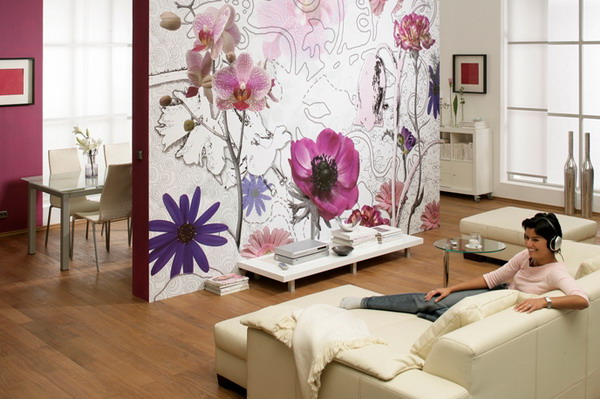 http://wallpapermural.org/wall-murals-room-appealing/floral-mural-wallpaper-bedroom/
Salwa Samra © 2012
My Website:  http://salwasamra.com