The average cost of installing new flooring ranges between $3 and $22 per square foot depending on the material, according to a cost guide on HomeAdvisor. Whether you're building from scratch or renovating your home, choosing the right flooring is critical. As a homeowner, you want to impress guests with unique floor designs and, most importantly, increase your property value. Therefore, take time to research the available flooring options in the market and choose one that suits your needs and budget. To help you make smart choices, here are 3 flooring trends to consider for your next home renovation.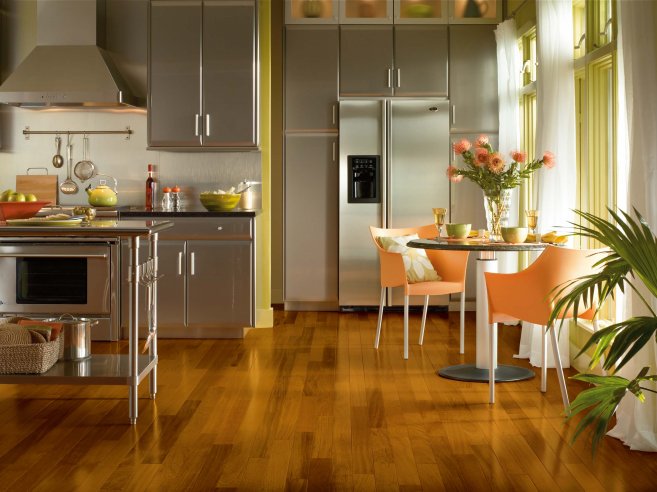 Engineered Hardwood Floors Everywhere
While solid hardwoods are a favorite option, 2021 marks a change in floor preferences. Many people will consider installing engineered hardwood floors because of affordability, easy maintenance, and durability. In an era where rooms serve over one purpose, homeowners want quality and attractive floors, and engineered wood promises both. In addition to longevity, engineered wood comes with various finishes, materials, and colors that make it ideal for different rooms, including bathrooms and kitchens.
Vinyl Flooring Gains Popularity
Vinyl has become a popular flooring material in modern homes and commercial buildings. This flooring replicates the appearance and feel of hardwoods. Moreover, there are different types of vinyl flooring finishes, colors, and designs. For instance, you can design a beautiful wood-cabin interior decor using reddish oak vinyl flooring. You may also use ash-gray finishes or wooden patterns to create a rustic-chic interior. Most vinyl floor materials are water-resistant and feature a multi-layered design that makes the floor durable. But before buying vinyl flooring, check the specifications, such as core type, installation process, and thickness, because they vary a lot based on brand. This step will help you choose a good vinyl plank flooring or tile for a specific room.
Carpet Flooring Is Here To Stay
With classic flooring, nothing beats wall-to-wall carpets, as they will give your home space a warm and cozy feel. However, you don't have to stick to this classic carpeting design. You can try different carpet flooring trends, such as carpet tiles and planks, area rugs, high pile plush carpets, and geometric patterns. Each of these options has a unique aspect. For instance, carpets planks allow you to create impressive floors by combining colors and patterns. You can make a statement with geometric patterns, while area rugs add style and a touch of color.
Keeping up with flooring trends is essential if you want to create impressive floor designs. For instance, if you're looking for longevity and authentic looks, engineered hardwoods, carpets, and vinyl flooring are great options. Other trends worth considering include grained wood, tile flooring, laminate, and concrete.