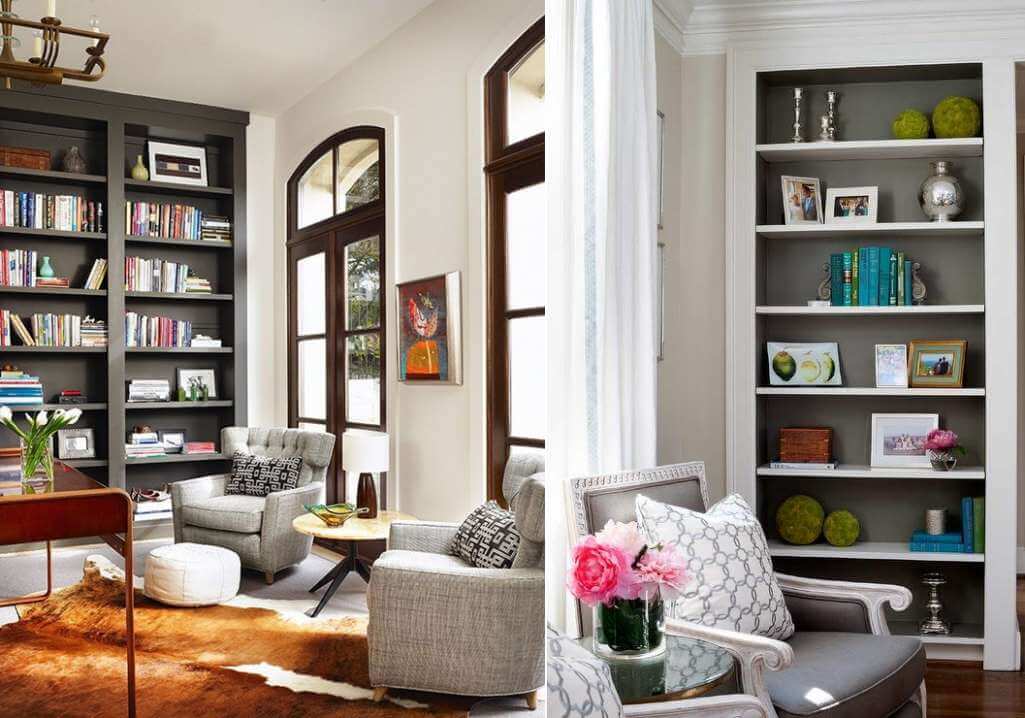 Floor-to-ceiling shelves can provide a space for storing your books, or if you are not much of a bookworm, then the same space can house your decorative accessories. While choosing the design plan for floor-to-ceiling shelves, you can think of many options. If you own the house, then going for something built-in such as concrete or wooden shelves would be ideal. You can always use it for multiple purposes depending upon the needs of your family.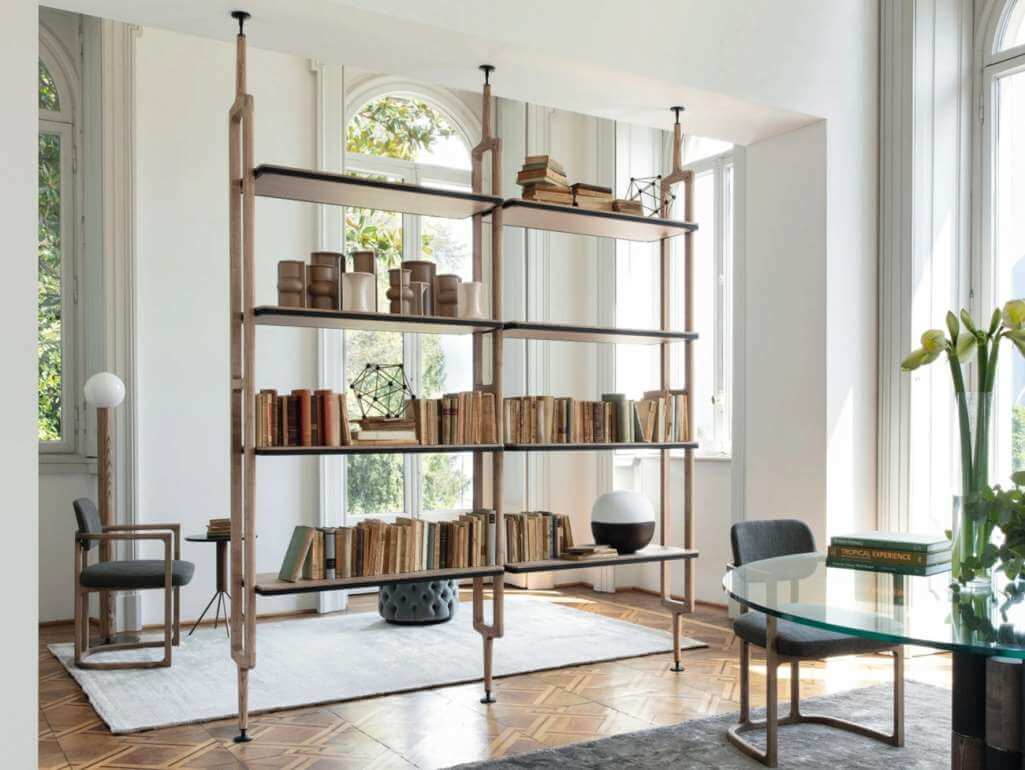 The next type of floor-to-ceiling shelves is standalone type, just like a regular bookcase. Here, too, you can see what material suits you best. You can go for units of wood, steel, or even industrial style with a mixture of wood and pipes. The same type of bookcase when provided enough support at the top and the bottom can also serve as a room divider. A bookcase room divider will look amazing in a home with an open plan concept.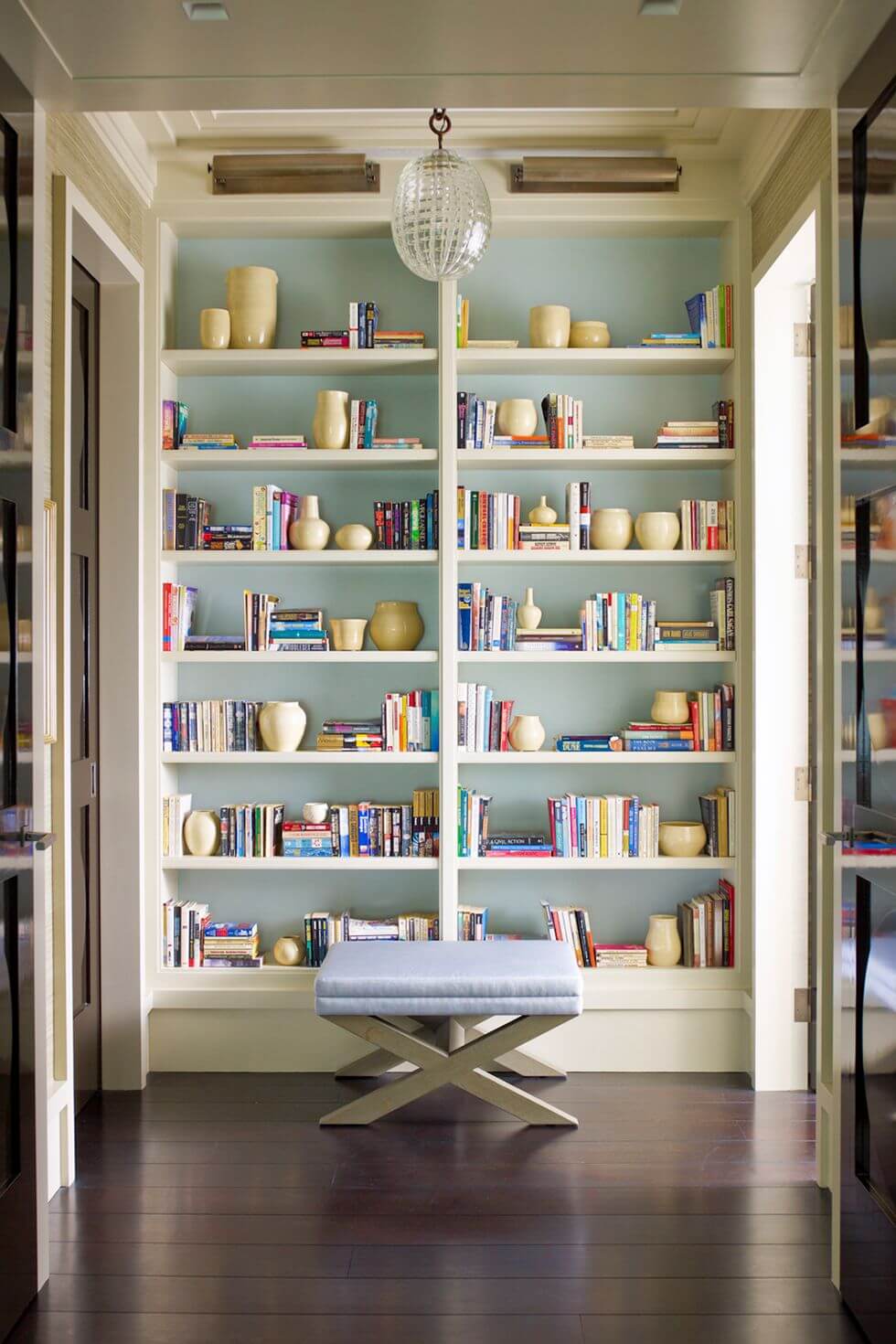 It is up to you, if you want to add some aesthetic details to the floor-to-ceiling shelves, such as painting the inner side and the rest of the shelves, in two different colors. If such shelves are too high according to your height, then you can add a ladder to it. Not only it will get convenient for you, but the ladder itself would become a little decor accent to the high bookcase. If only books look too monotonous aka boring for you, then add some decor accents to the books, such as small vases or picture frames.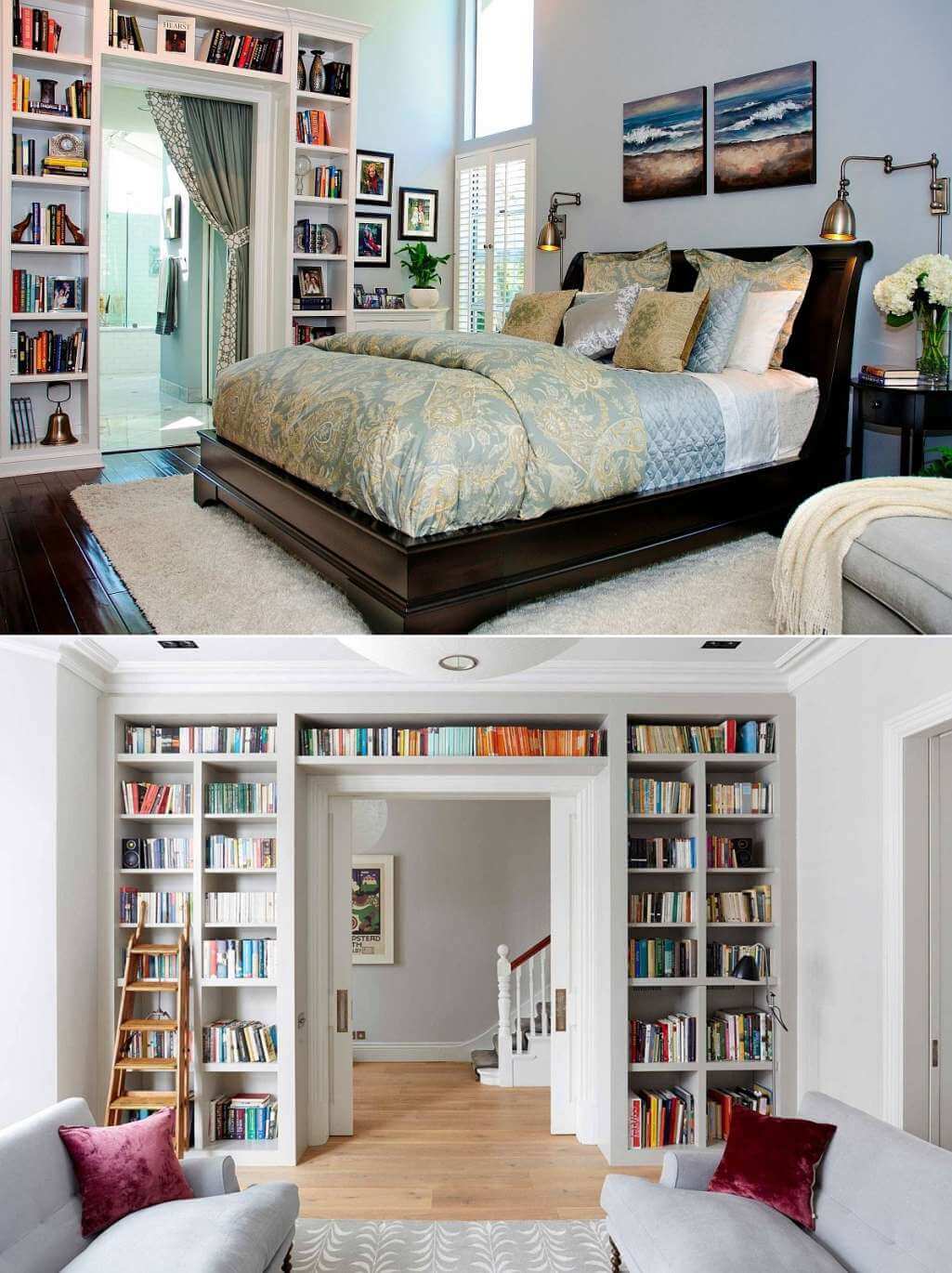 Let's say you love the idea of such shelves, but don't have a wall, then that won't make you give up on this. You can still install these shelves wrapping any door in your home. It might not be as spacious as a full wall, but still it will look stunning. You can use the top most shelves for storing away items you don't use regularly, or simply fill the whole shelf with books. In the same way, you can install floor-to-ceiling shelves around a fireplace or a TV screen. If you want to install these shelves by a window, then you can wrap around the window and beneath it, put a bench or a couch so that it can transform into your private home library. Another spot where you can install tall shelves is along the wall of the staircase, if your house has one.