What about changing the style you sleep? Here are some floating beds for your room or garden that is a perfect swinging bliss.They are cozy, enjoyable and add further to the beauty of your house.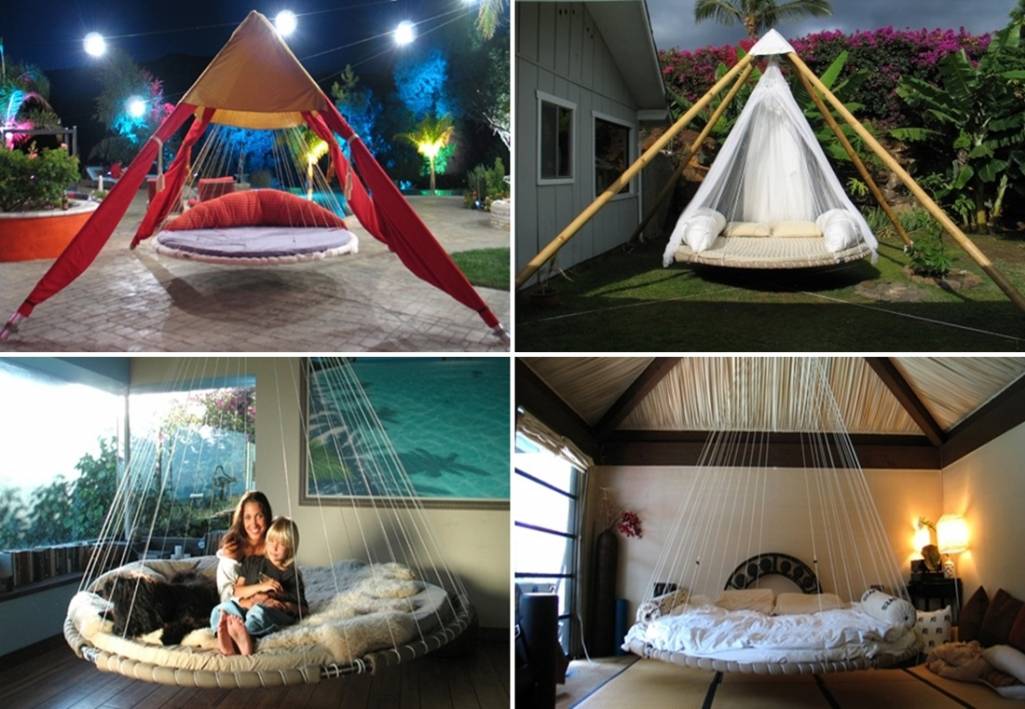 Via: Floating Bed
1. The Floating Bed
This company provides you with a vast variety of circular floating beds with both the ranges of indoor and outdoor beds to suite different requirements.Some are having simple ropes while others are canopy beds with curtains hanging at their sides and cozy cushions are a plus.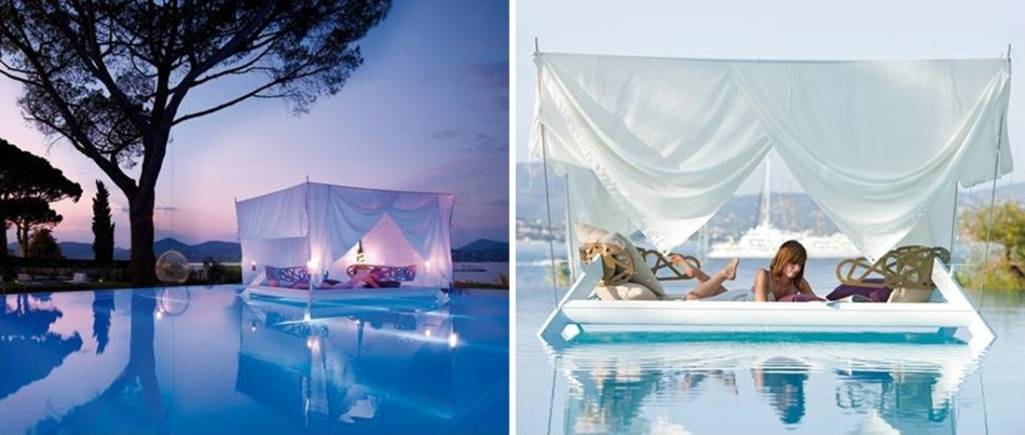 Via: Furniture – Ego Paris
2. Ego Paris
This is a divine bed where you can curl yourself while it floats on water of your swimming pool.It is a four poster bed with white color and also with comfortable mattress and side cushions.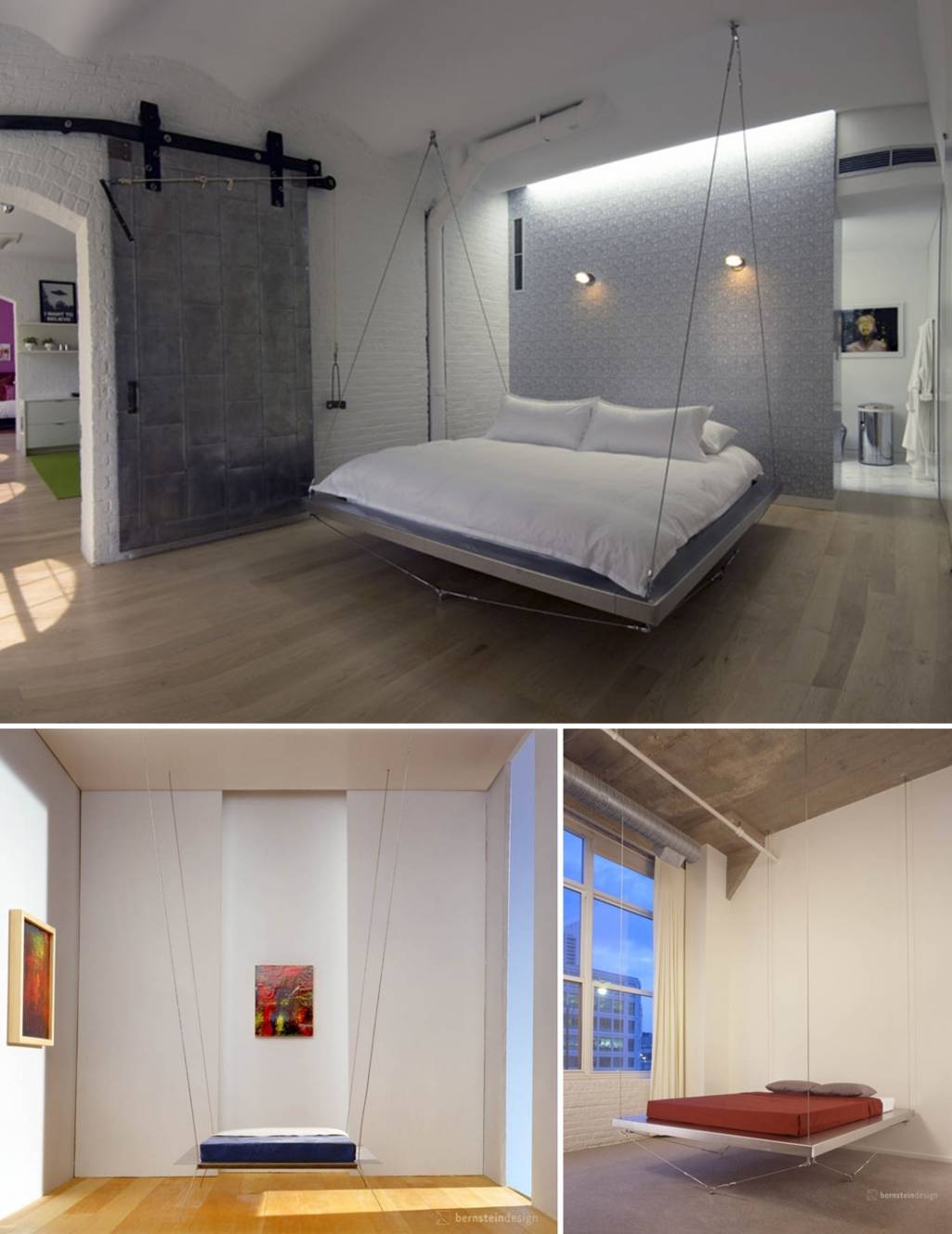 Via: Bernstein Architecture
3. Bernstein Architecture
These are very elegant beds designed by Bernstein Architectural firm.These beds are supported with metallic cables that add a decent look and make your eyes fall on the bed and you feel as if this bed is suspended in the air.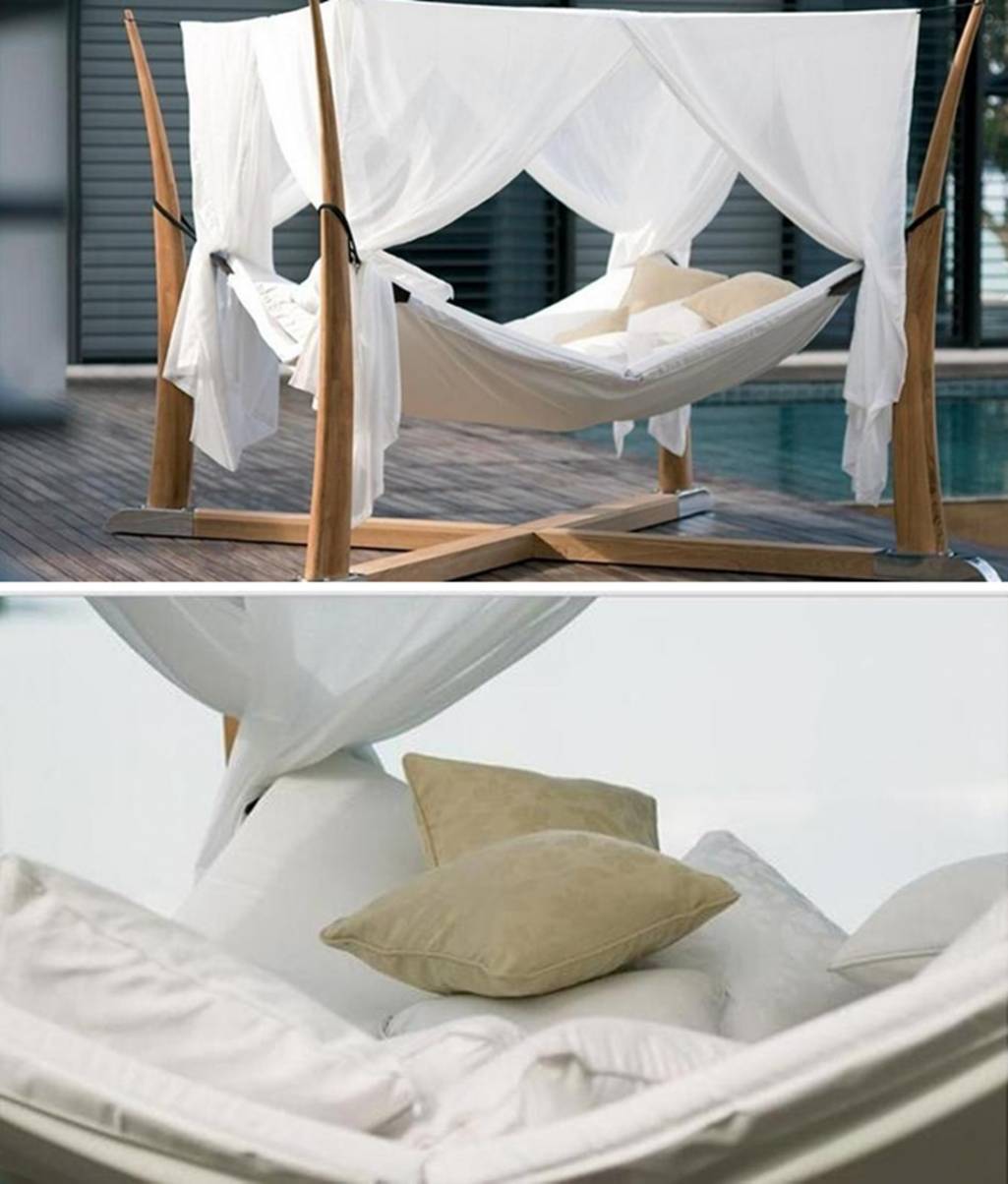 Via: Royal Botania
4. Royal Botania
This glorious bed is a four poster hanging bed which is supported on a wooden frame with lily white bedding and contrasting skin and white shaded cushions.The curtains hanging above make is so romantic.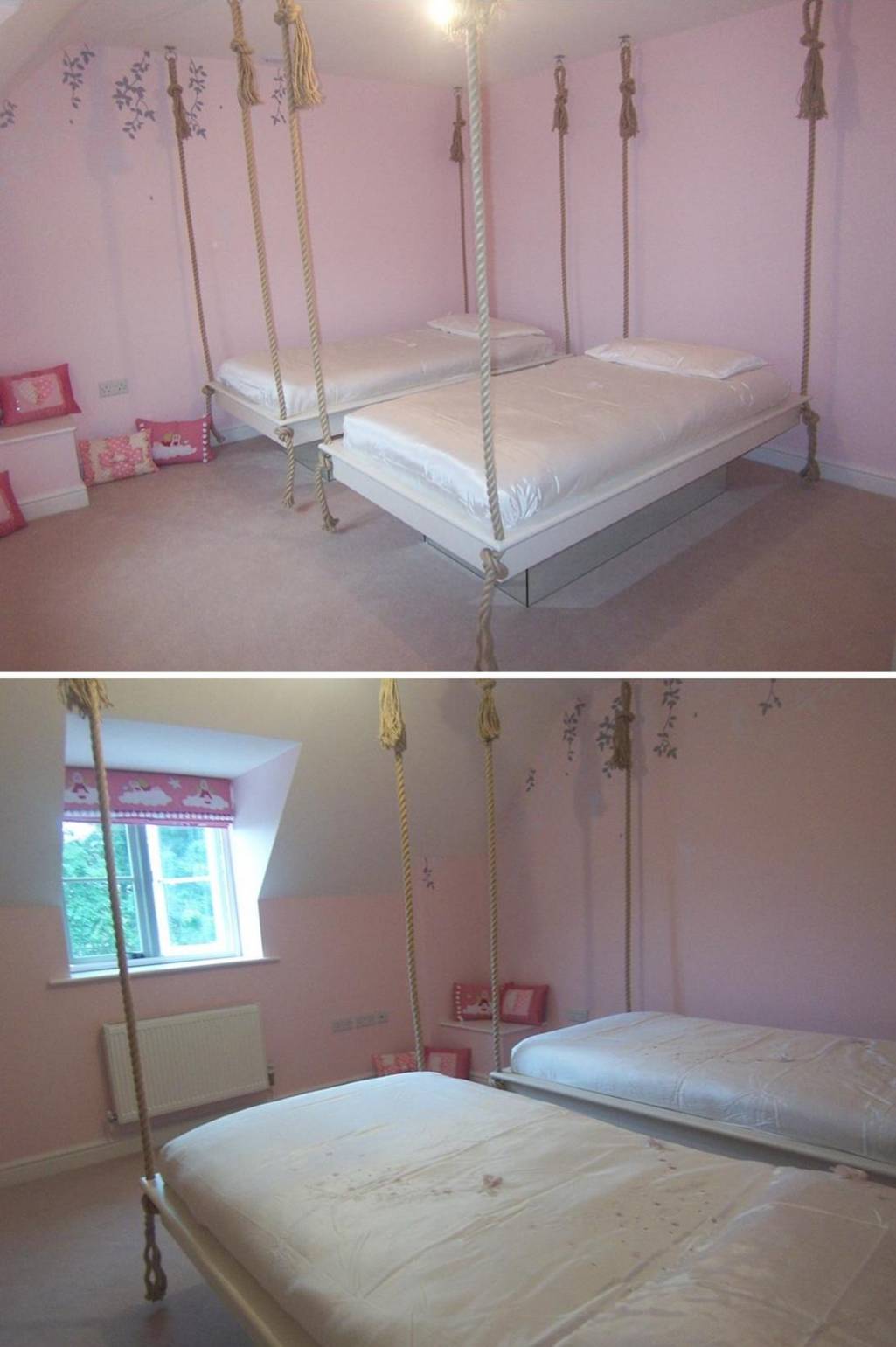 Via: Interior Designers Lincolnshire
5. Austin John Interiors
These beds hung with a rope would be dream beds for your girl's bedroom.The ropes with tassels above make them even more beauteous.These beds are made secure with glass frames placed at a distance below the bed.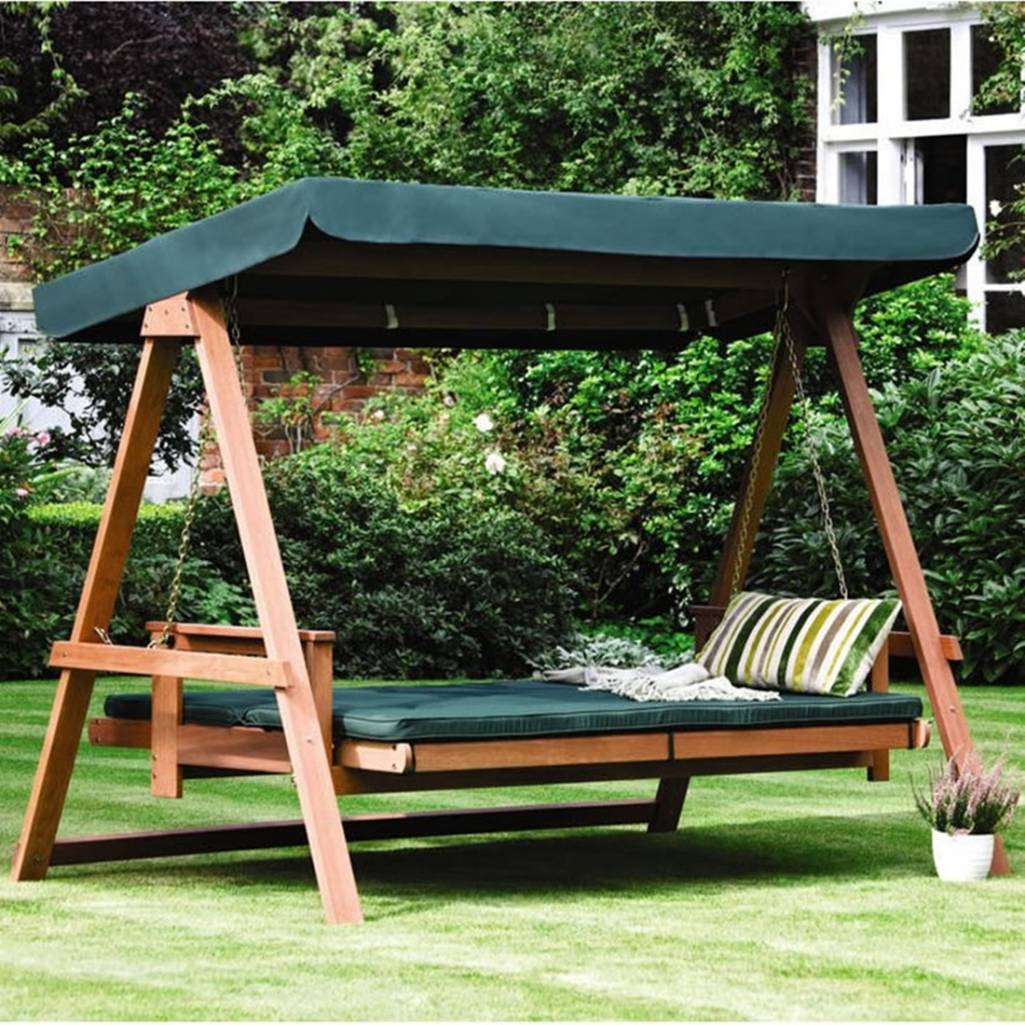 Via: Garden Furniture Direct
6. Garden Furniture Direct
This is a perfect garden day bed.The green colour contrasting with the wood makes it a bed that seems to be exclusively designed for your garden.This bed floats between the wooden frame of the bed with a support of strong chains.So get ready to have it and enjoy your time floating above the green grass.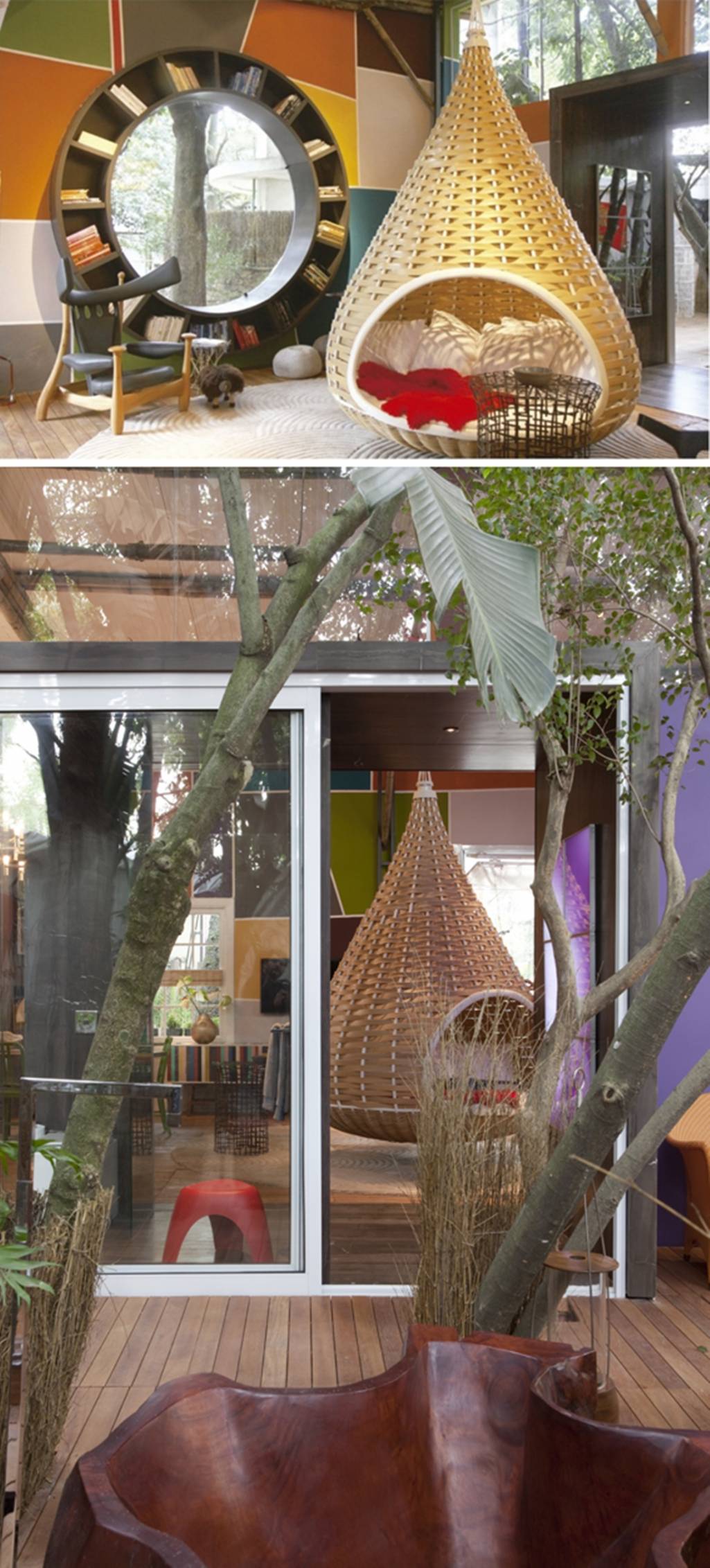 Via: Fabio Galeazzo
7. Galeazzo Design
Now this is not just a bed that will float in our room or in your garden.It is a pack of enjoyment altogether.This pear shaped bed which is all closed from surrounding with a hole for you to slip in is surely going to be the place where you will spend most of your time.


Via: Turbo Squid
8. Turbo Squid
This bed which gives a spherical look will increase the beauty of your garden by many folds.This bed is so beautiful, chic and decent that you will for sure look forward to have a grab of it.