Now brighten and lighten your evening with these innovative flame tables. Here are some tables with fire that you will for sure have a penchant for…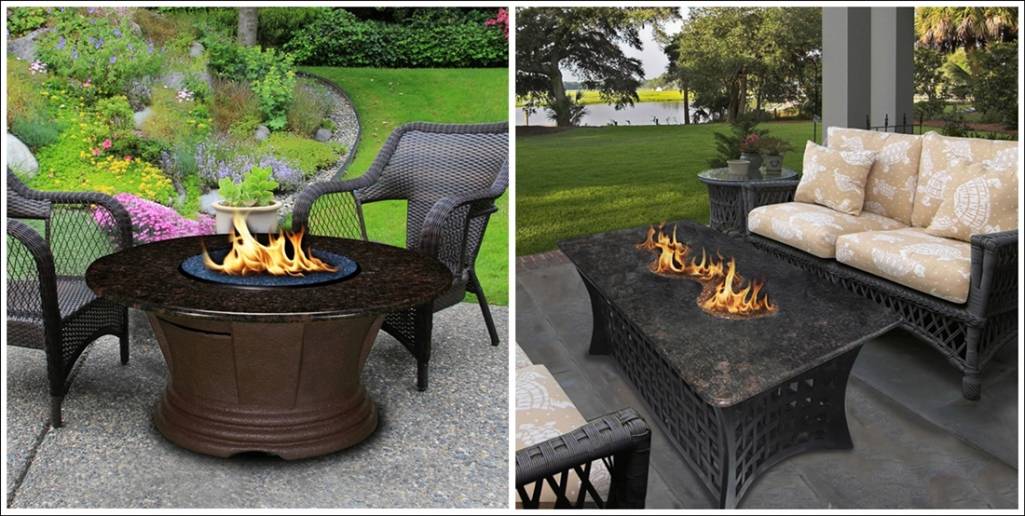 Via: Wood Land Direct
1. Wood Land Direct
The first fire pit table is named as San Simeon Chat and is available with diferent options of granite tops. The price for it starts at $1,614.99.The second table is a square variety of flame table named as La Costa Del Rio and it is having a unique curved design. Its cost starts from $3,039.99.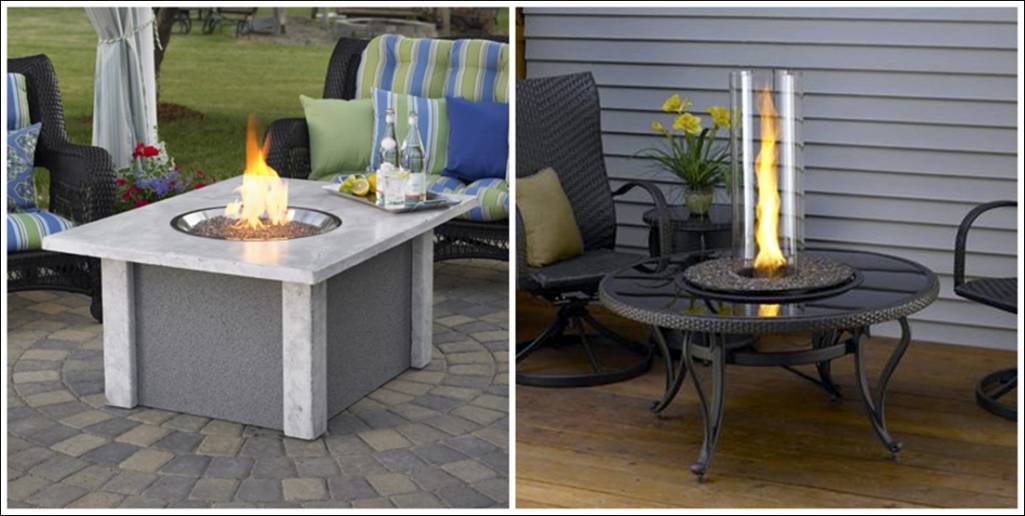 Via: Fireplace and Stone Center
2. Fireplace and Stone Center
The first table is named as San Juan Table and is a beautiful and simple fire table. The second one is named as Venturi Black Glass which has gel fuel to light up and enjoy the fancy of fire.


Via: Opulent Items
3. Opulent Items
This table is made up of walnut veneer with a variety of two colors one being white and the second being red the royal. The fire will dance at one corner of the table. This one costs you $6,500.


Via: Planika Fires
4. Planika Fires
The first table can be readily used as a piece of furniture inside your house. The fire can be lit inside the glass cylinder while you sip coffee and rejoice it. The second table with a valley shaped enclosure for fire is just heavenly.


Via: Fire Gear
5. Fire Gear
The first table is an elongated table variety which is a heightened one. The second table comes with a variation of stainless steel or bronze powder coated top. Both of them will light up your evening.


Via: Regency-Fire
6. Regency
These are lovely fire centered tables. The fire will be lighted at the distance of turning on one switch. They can be perfectly complimented with your sofas of chairs and you can sit around this table with your friends and family and enjoy to your heart's content.


Via: Spa Brokers
7. Spa Brokers
The first table is known as naples gas fire table. This table will light up the ambience of your house whether indoor or outdoor. The second one is named as uptown fire pit. It is a two tier table which is really a stylish piece. It is going to be a big hit!


Via: Agio
8. Agio
These stunning tables are by Agio. They are done in match with the complimentary surrounding chairs so that you can sit around it and have some good time.