Make your kids shower time full of fun with this water deflector. When it is fixed onto a water faucet it turns the regular water flow into a waterfall thus making it easier to rinse the shampoo off your kid's hair in a very less time.


By pressing a button it releases liquid soap in the waterfall stream thus creating a perfect bubble bath. It is made of soft material that is safe for kids.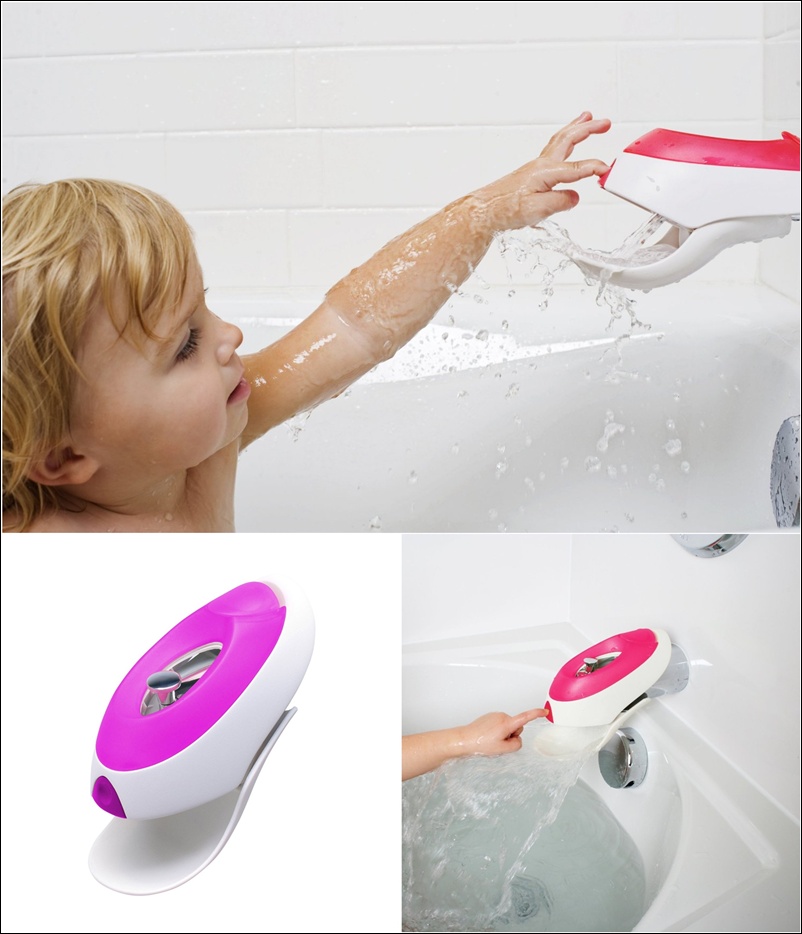 It is available in three colours that are Magenta, Blue Raspberry and Kiwi and the price ranges from $10.64 to $15.39 depending upon the colour you choose.