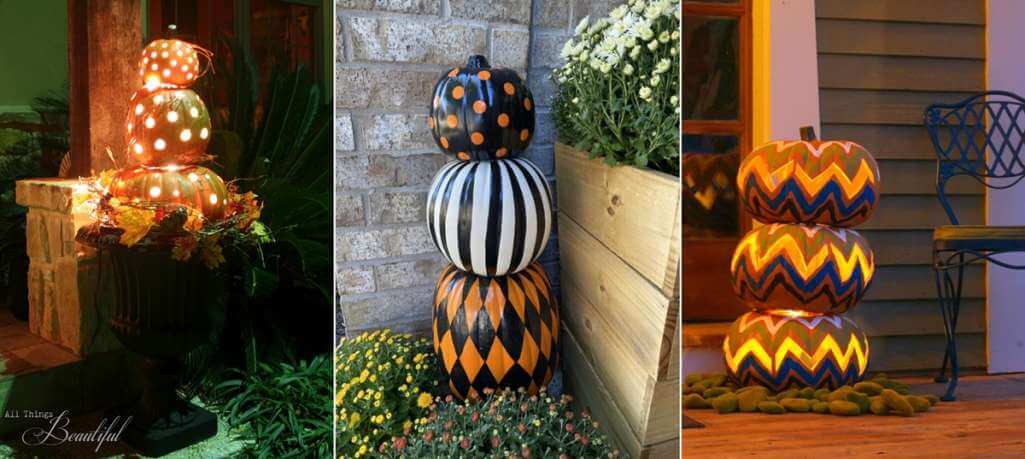 Do you like topiaries to decorate the porch or indoor? You can make a topiary in fall theme that can stay in your home all through the cold weather. So, here are some ideas of DIY fall topiaries that you can pick from.
Wrap a Foam Cone with Felt, and Then Fix Pumpkins Over It Using Wooden Skewers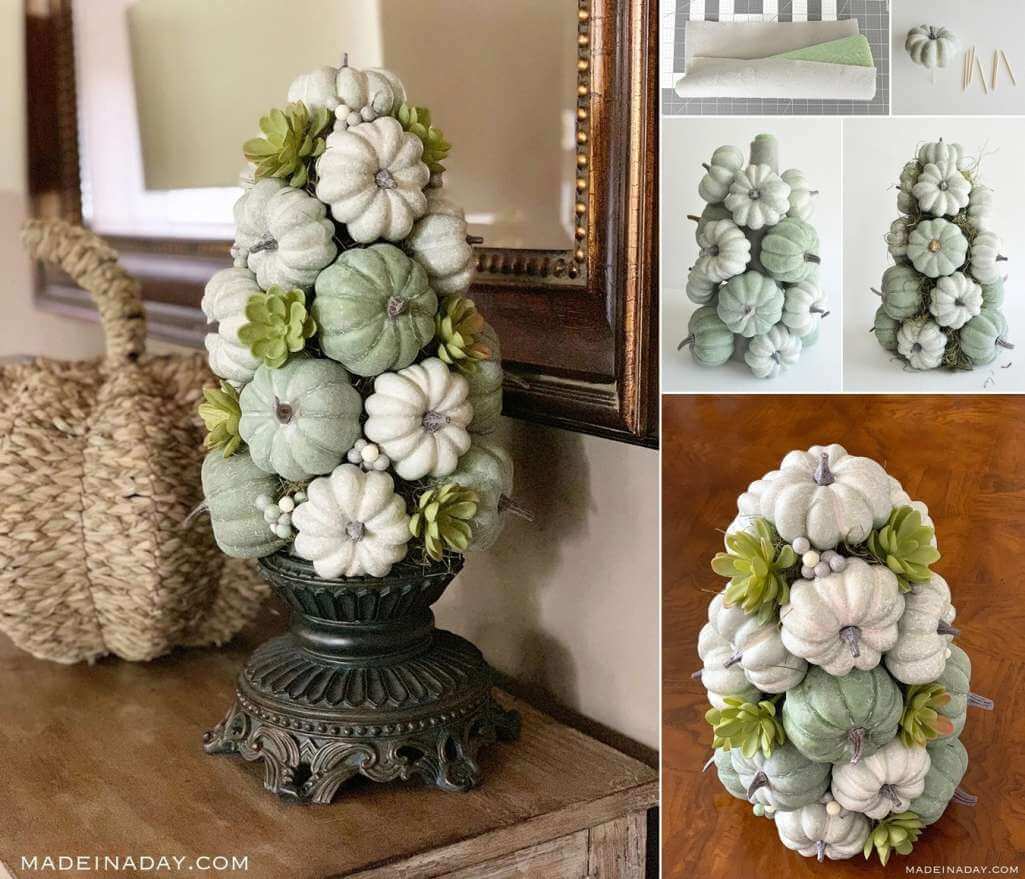 Wrap Fall Leaf Garlands Around a Tomato Cage and Embellish More with Warm Colored String Lights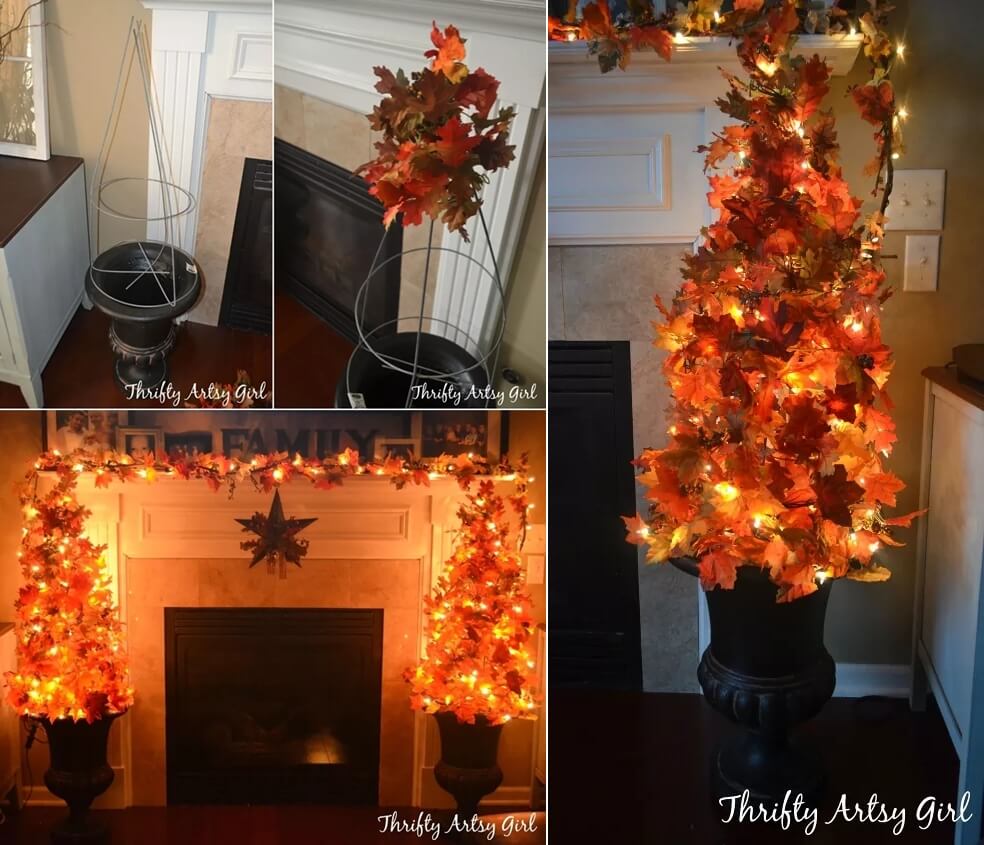 You Can Also Fill a Tomato Cage with Pumpkins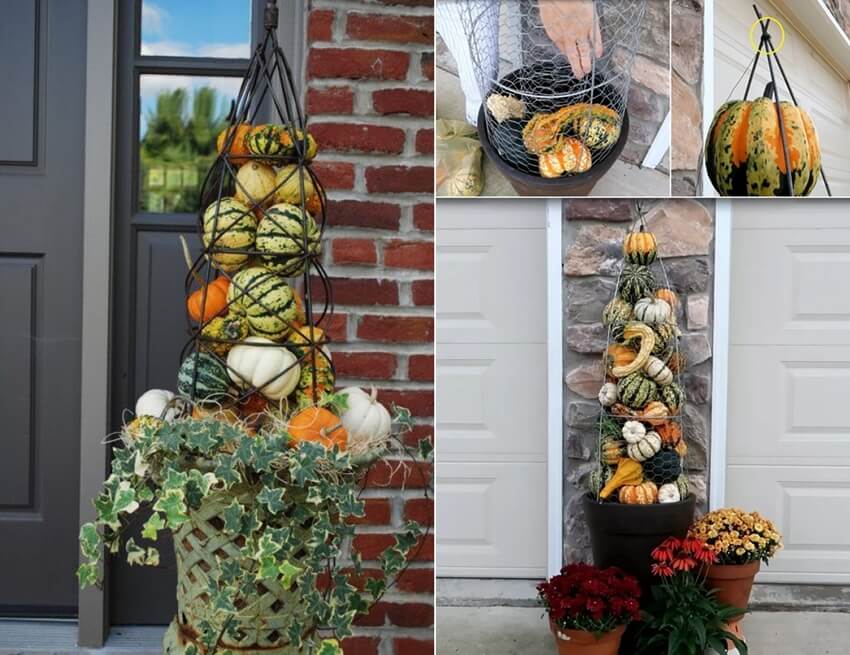 If the cage does not have enough support for the pumpkins, you can use chicken wire around the cage.
Make a Simple Topiary with Orange and White Pumpkins, Faux Fall leaves, and Sunflowers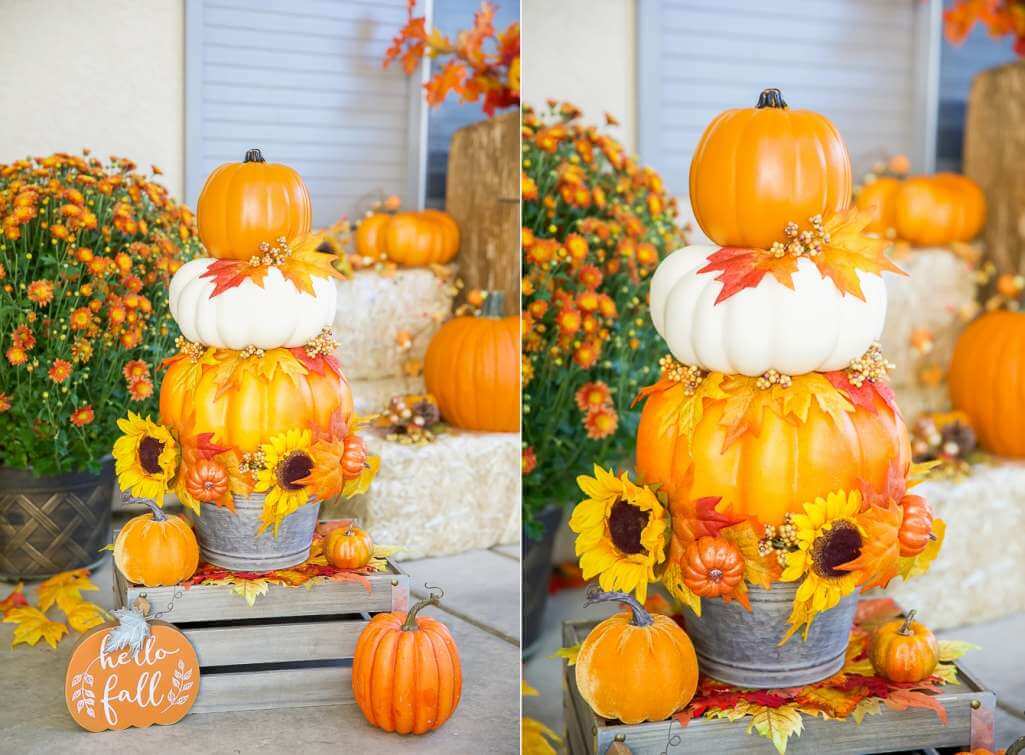 Make Holes in Pumpkins of Three Sizes, Throw in String Lights, And Make a Topiary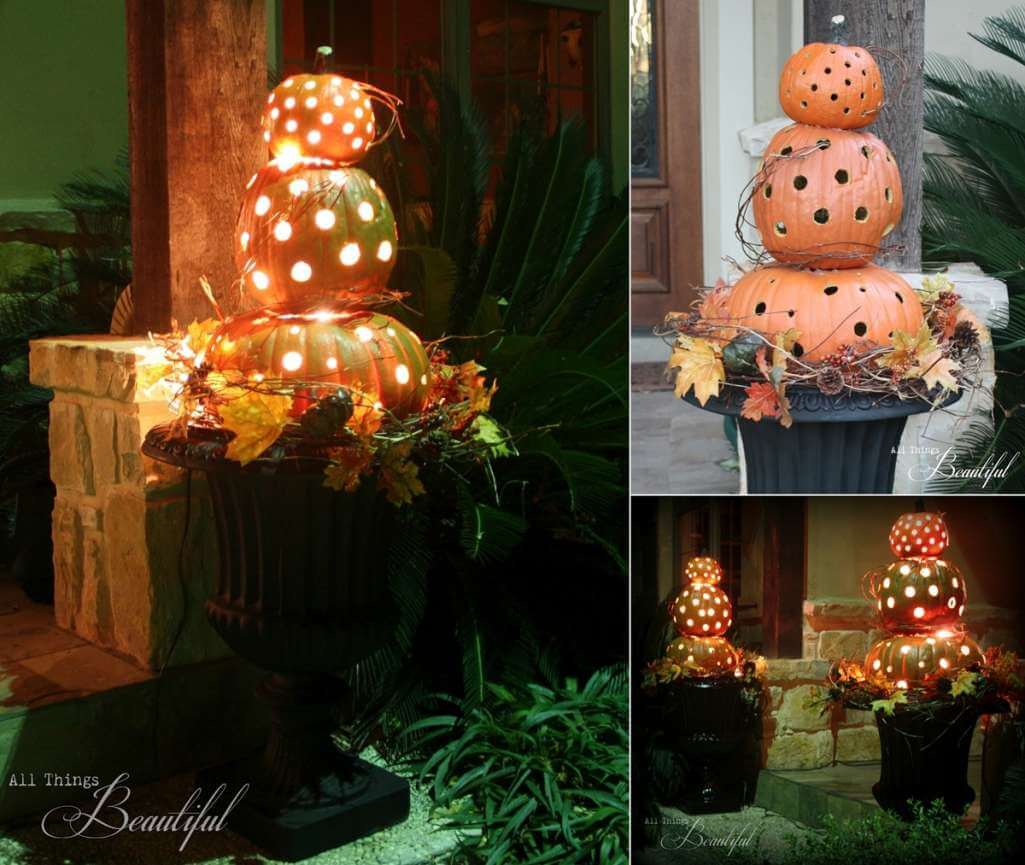 Make Two Tiers with a Dowel and Foam Balls, Paint Them, and Then Hot Glue Artificial Flowers in Fall Colors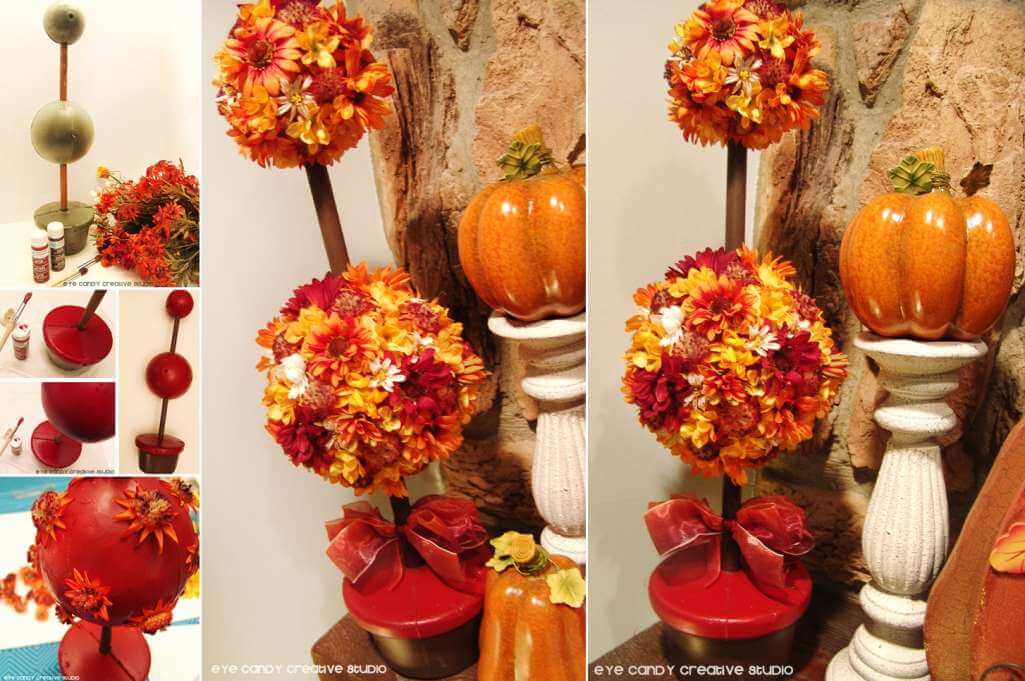 Wrap Pumpkins in Fabric and Create a Topiary of Fabric Wrapped Pumpkins and Dried Up Moss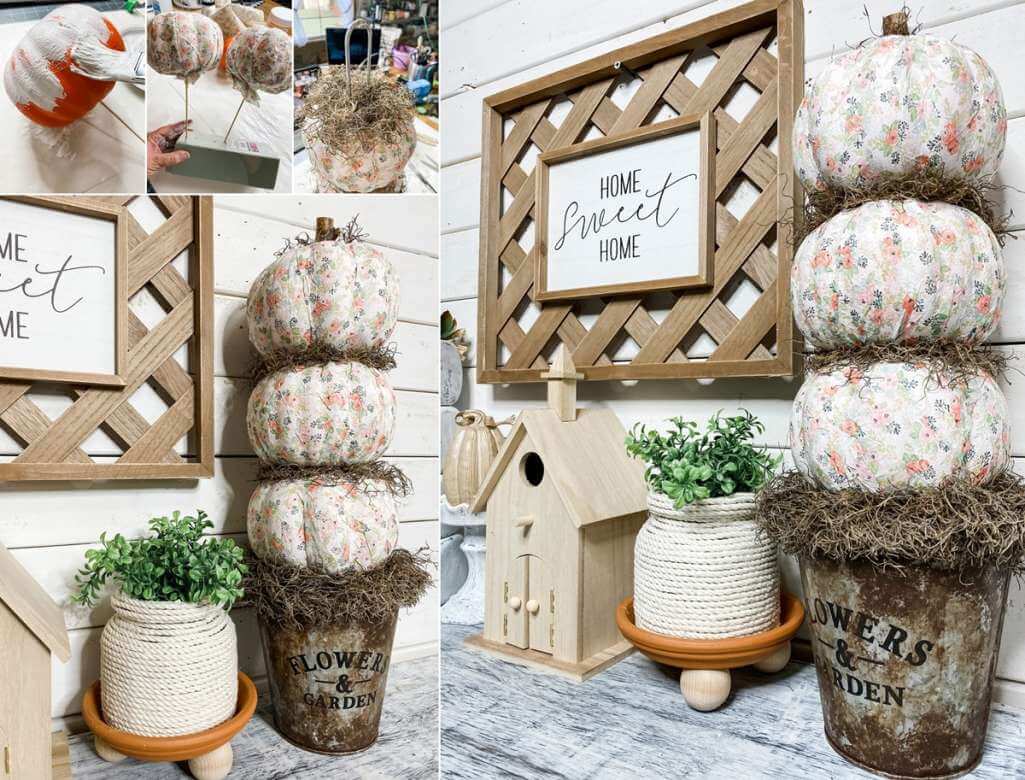 Paint Patterns Over Pumpkins Before Making a Topiary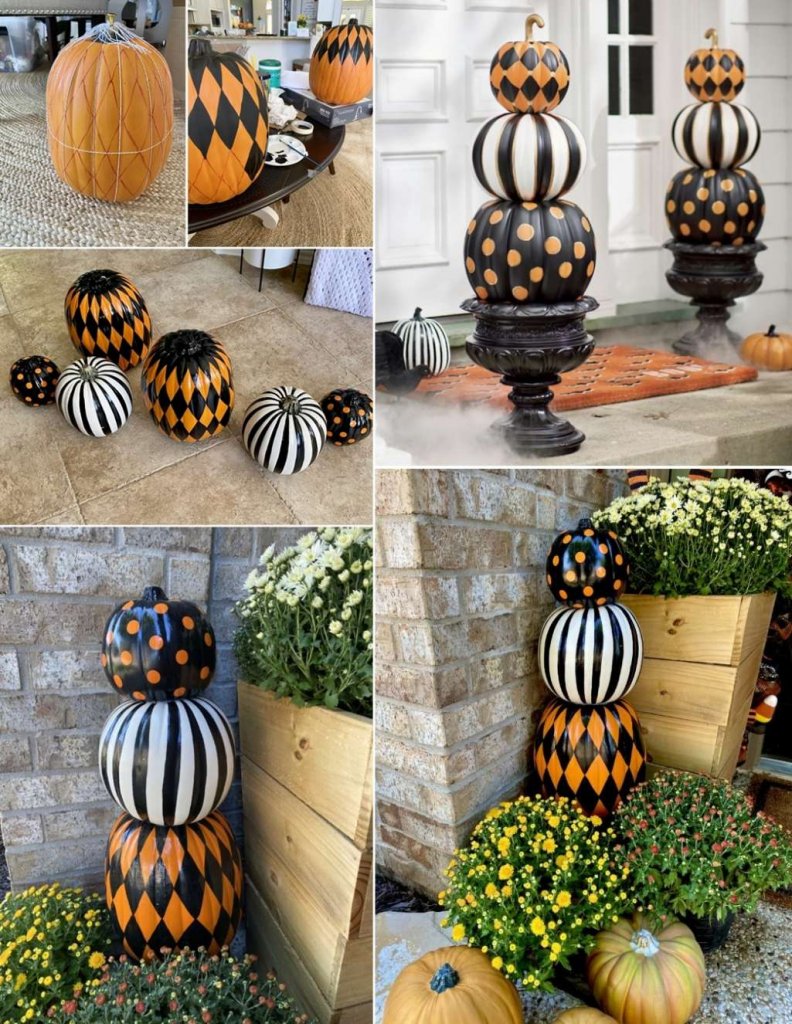 Make a Farmhouse Style Pumpkin Topiary with Paint, Jute Twine, and Burlap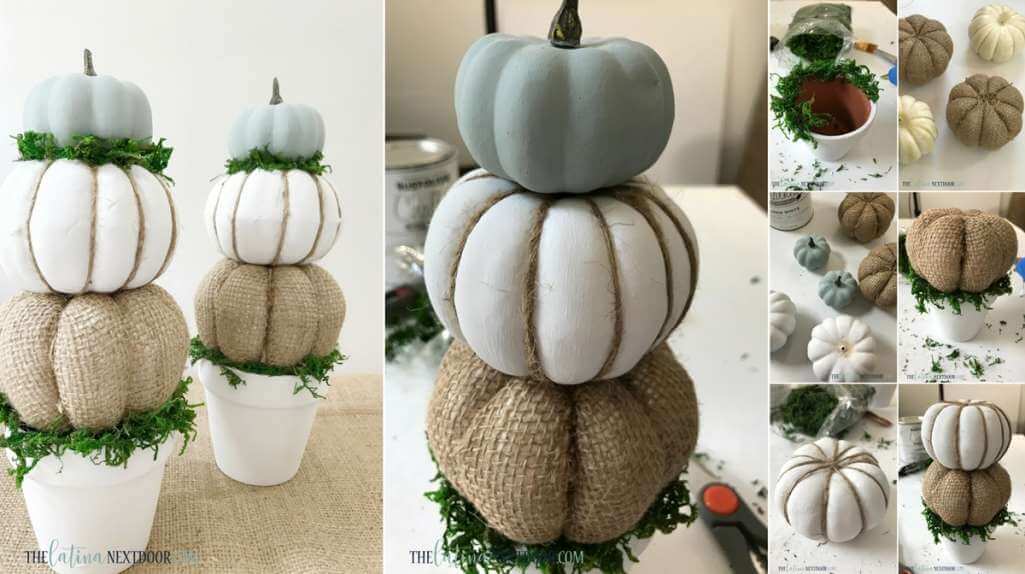 Make a Halloween Themed Topiary