Most of he time the roof beams are the decorative element on the ceiling. Ceiling is not exactly the first focal point when you walk in a room, but anyway it is your main focal point when you go to bed. The good thing about decorating  a bedroom is that you are doing that only for yourself, since the bedroom is the most private room in your home. Anyhow, the  exposed roof beams will provide the room with bold and dramatic touch and will make a bedroom that will stand out. Exposed roof beams  will bring out a specifically natural and cabin alike touch in the bedroom which will reflect a warm and pleasant energy. If you are thrilled about the idea of creating a bedroom with exposed roof beams, take a look  in the below couple of ideas of bedrooms with exposed roof beams.
1.Artistic Tartan Bedroom with Exposed Roof Beams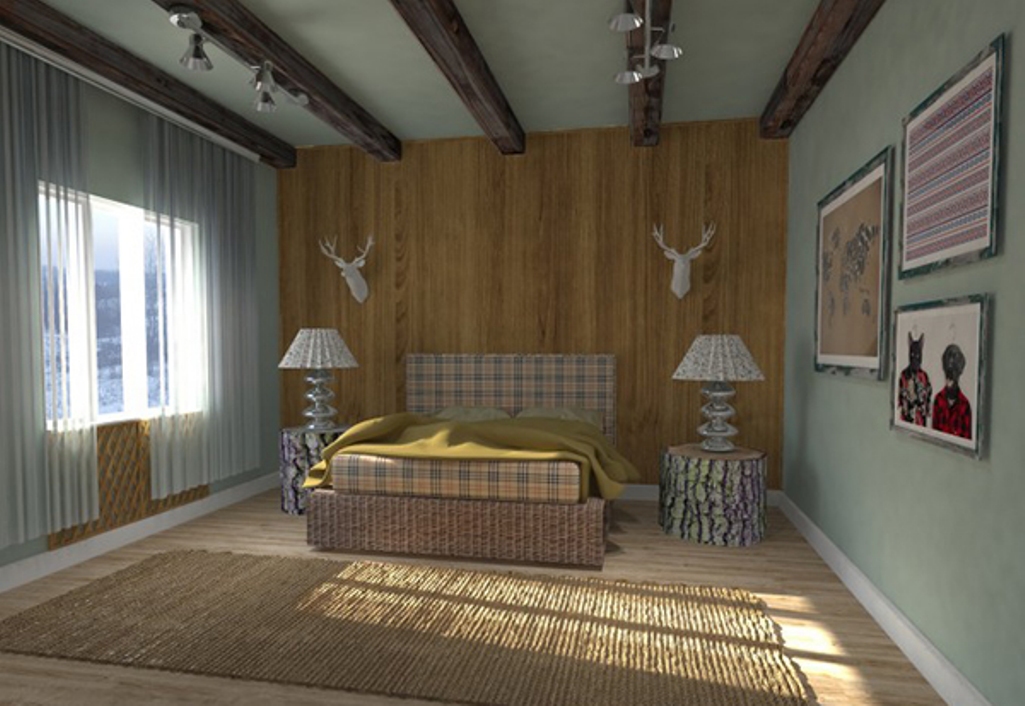 Pretty awesome idea of how can you create a super sophisticated bedroom, and the exposed roof beams will just add to the artistic and eclectic touch to the room.
2.Classy Bedroom with Bold Exposed Roof Beams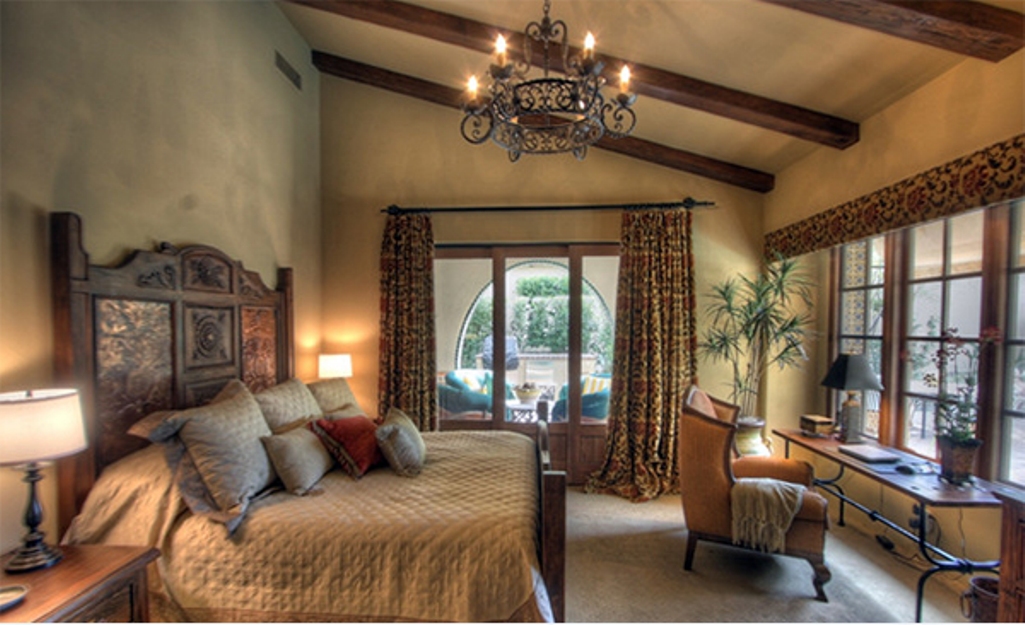 These exposed roof beams are  the  point of sublimation in this room. The room reflect with warm and yet bold and classy note.
3.Contemporary Bedroom with exposed roof beams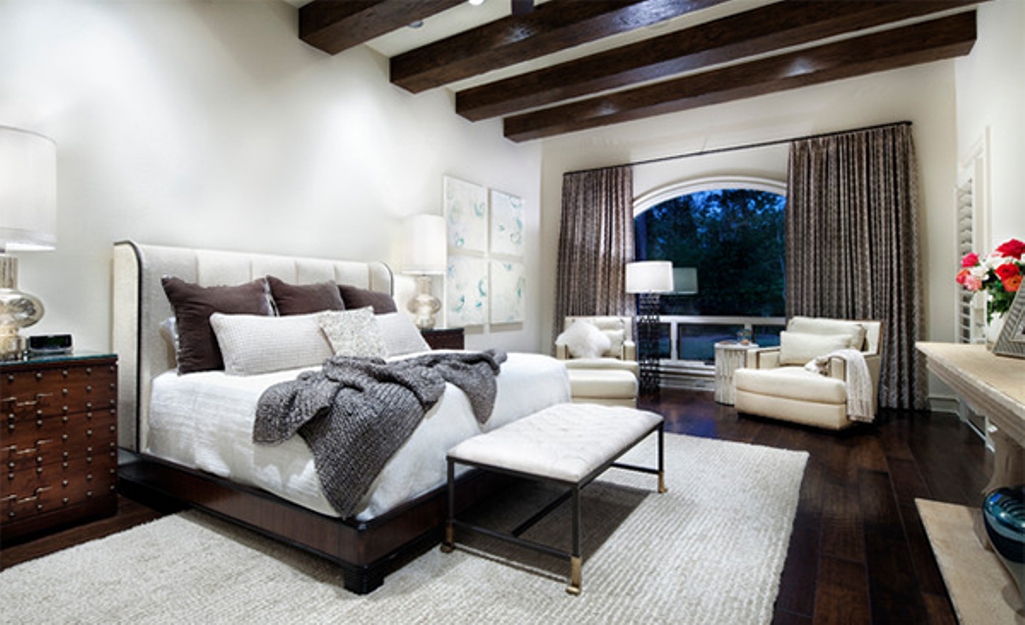 Who can say that exposed  roof beams are not  modern and contemporary. This example is proving the opposite of that. The contemporary  furniture and mix of colors is matching perfect with the traditional  exposed roof beams.
4.Country Side Bedroom with Exposed Roof beams on Cathedral Ceiling
The cathedral ceiling and exposed roof beams are the two ingredients to create a super cozy cabin alike bedroom. If you striving to have a intimate and private bedroom this is how you will do it.
5.Cozy Bedroom With Exposed Roof Beams
A little bit of different exposed roof beams with asymmetrical form  are providing this super classy room with a futuristic and contemporary touch.
6.Minimalistic and Modern Bedroom with White Roof Beams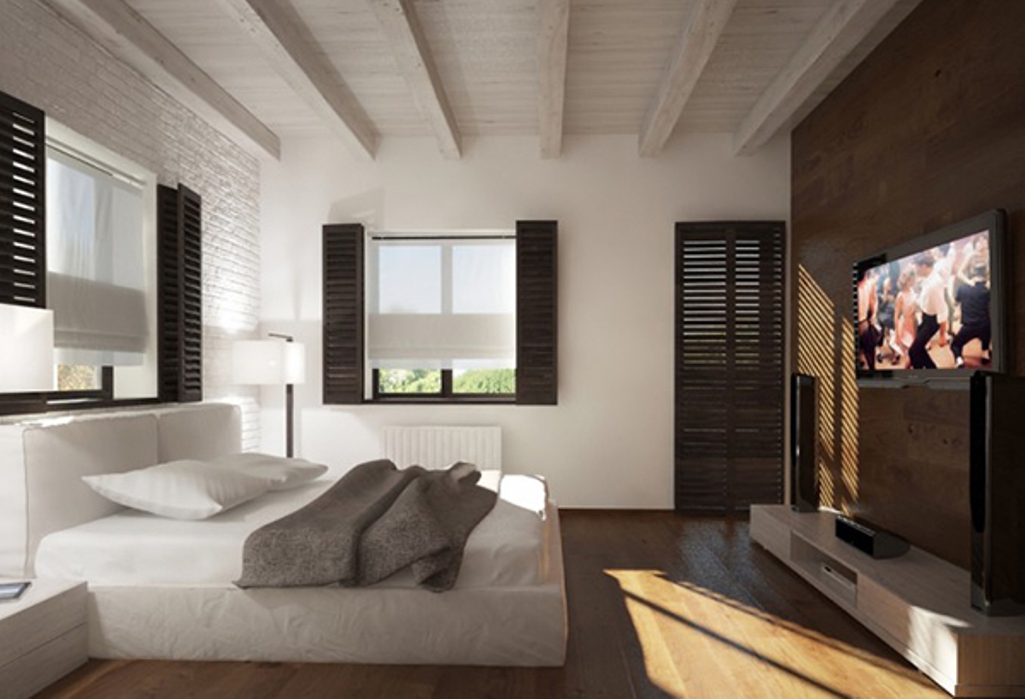 Super minimalistic and yet warm and  calming ambient of the room by the help of this awesome exposed roof beams.
7.Sophisticated  Bedroom with Exposed White Roof Beams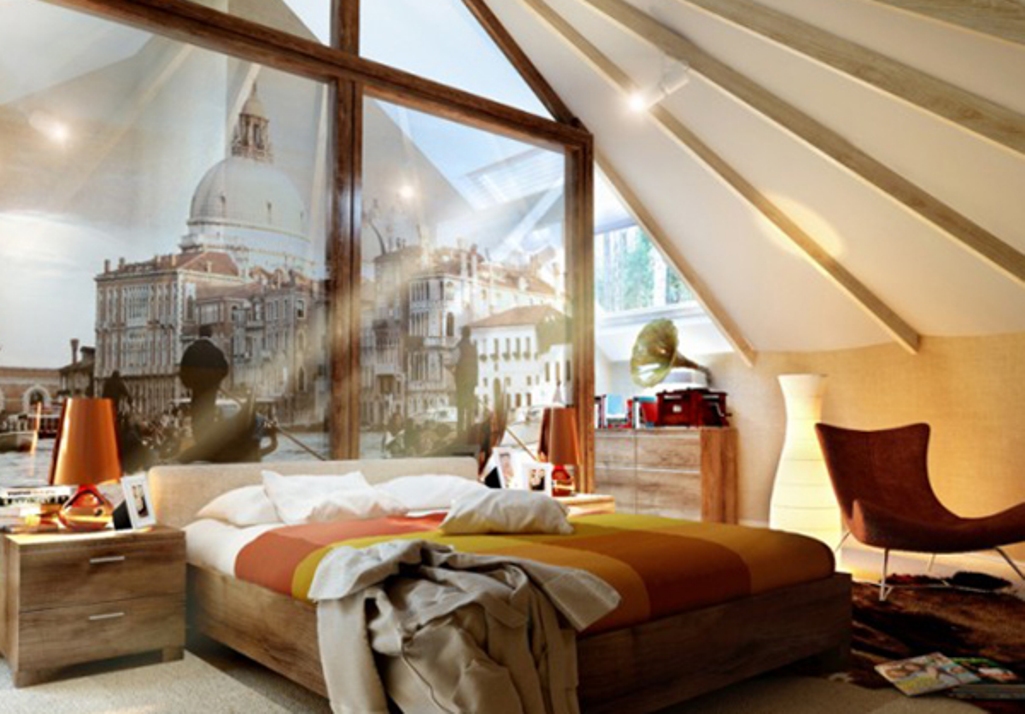 This is also called a Russian way of decorating the bedroom. The   exposed roof beams is on curve and with the eclectic color is providing a modern and artistic touch of the bedroom.