Designing a nursing home can be a daunting task. You have to make sure that it is both comfortable and functional for the residents, as well as the staff. In this article, you will get some tips on how to design an interior for a nursing home. 
Carefully Pick The Furniture 
It's essential that all the beds and chairs are as comfortable as they can be considering the people who will be residing there. Comfort comes first when you're choosing the furniture for a care home but you should also consider the style and decoration of the pieces. The furniture should make the patients feel at home while also being easy for the staff to move around and manage.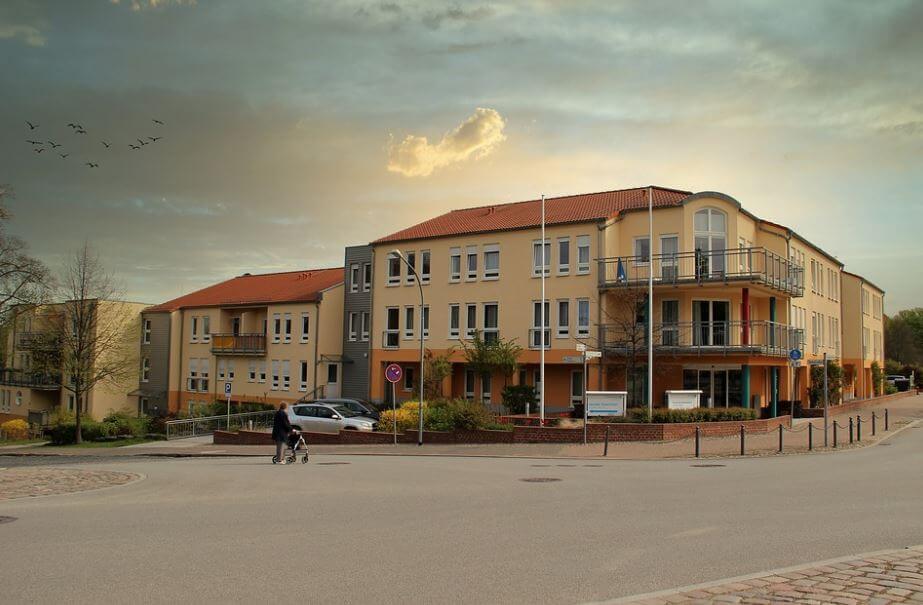 Finding the perfect furniture for a nursing home can be tricky but it's definitely worth taking the time to get it right. With a little bit of thought and planning, you can create a warm and welcoming environment that everyone will love.
Comfort is essential when choosing furniture for a care home. The patients should feel at home while also being easy for the staff to move around and manage. 
Light It Up Well 
You will need good natural, as well as strong artificial lighting, in order to make your nursing home lighting design work well. You can use a variety of lighting fixtures and lighting controls to get the right amount and type of light into the room. You should also consider using some task lighting so that people can see what they are doing when they are working on tasks in the nursing home.
Lighting is one of the most important aspects of any interior design project, but it is especially important in a nursing home setting. When it is good, you can create a warm and inviting space for residents and their families.
If you need help with your nursing home lighting design, there are many experts who can help you. You can find lighting designers who specialize in healthcare facilities, or you can find lighting designers who work in other types of lighting design.
Decorations For Mood
Everyone needs to feel welcomed and happy when in the nursing home, so the decorations need to be done accordingly. Do the following things for that:
Use colors that soothe and please the eye.

Bring in natural light as much as possible.

Choose comfortable furniture that everyone can use.

Make sure there are plenty of places to sit and relax.

Decorate with personal items to make each resident feel at home.

Use decorations to create different moods in different areas.
For example, the dining room should have a warm and inviting feeling, while the recreation room should be more lively. By using decorations to create different moods, you can make the nursing home a more pleasant place for everyone.
These things will ensure the residents enjoy every moment in the nursing home. Do some research on what ambiance makes people happy and try to replicate that in the nursing home decorations. It will go a long way in making the stay of the residents more comfortable.
Use Bright And Warm Colors 
The psychology of colors is fascinating. Different colors can invoke different moods and emotions. When it comes to nursing homes, using bright and warm colors is a great way to create an inviting and comforting environment. 
Warm colors like red, orange and yellow can create a sense of energy and vibrancy. They can also help stimulate the appetite. Bright colors like blue and green can promote relaxation and peace. 
When using color in a nursing home setting, it's important to use complementary colors that work well together. You don't want to overwhelm the space with too many bright colors. Instead, try using one or two accent colors along with neutrals like white or cream. 
Another tip is to use different shades of the same color to create visual interest. For example, you could use a light blue on the walls and a darker blue for the accents. 
Put Up Calendars Everywhere
It's essential that everyone is up-to-schedule and on the same page when it comes to events, tasks, and happenings in a nursing home. One way to achieve this is by putting up calendars everywhere! By having a calendar in a common area, such as the dining room or living room, everyone can easily see what's going on and when. You can also put up smaller versions of the calendar in each resident's room so they can keep track of events happening around them.
This may seem like a small tip, but putting up calendars can make a big difference in keeping everyone organized and on top of things. Give it a try next time you're looking for an easy way to improve communication and organization in your nursing home!
Add Greenery 
Plants should be placed in every room to add color and life. They also help to improve air quality by releasing oxygen and absorbing carbon dioxide. Be sure to choose low-maintenance plants that can thrive in indirect sunlight. 
Vary the heights of your plants to create interest and adding some greenery near eye level will help to connect residents with nature. adding large floor plants is a great way to fill up empty corners and make a space feel more inviting. 
Don't forget about adding some green outdoors! Creating a beautiful garden or patio area for residents to enjoy is sure to bring them joy. Selecting native plants is a great way to attract pollinators like bees and butterflies while also providing food and shelter for birds. 
Make It Open-space
There are certain rules for designing a nursing home. You don't want to have a claustrophobic feeling when you're in your nursing home, so making it an open space is a great way to design it. This will also help with making the place feel more welcoming and homey, as well as promoting socialization and interaction among residents. 
One of the best ways to achieve an open feeling is by incorporating high ceilings. This will give the illusion of more space and make the room feel less crowded. You can also use mirrors to create the illusion of space and lighten up the room. 
Another way to make your nursing home feel more open is by using lighter colors on the walls and furniture. This will help reflect light and make the space feel brighter and airier. 
Nursing homes must be comfortable and welcoming to everyone so comfortable furniture is a good start. You must light up the space well and decorate it for a better mood using bright and warm colors. Make sure to put up calendars so everyone is up-to-date and add greenery in every room for a more lively aesthetic. Finally, make sure that the home has an open-space flooring so that it doesn't seem tight and uncomfortable. People will love living here!