Providing your living room with a specific style and identity is very important part of creating a place that you can call home. The living room is the center of your home , the place when you will spend the most of your time and for that reason is very important to adjust the style of your living room to suit your energy and your personal style.In order to find out which style will suit you the most you have to look trough many windows. In this article we are going to focus  on living room with  exposed brick walls. Brick wall design ` in living room is perfect for everyone who have a free and artistic bohemian spirit and who enjoy spending time in industrial living room. Check out the following  brick wall living room ideas that we have gathered in order to get you inspired.
1.Classy Living Room with Brick Wall Design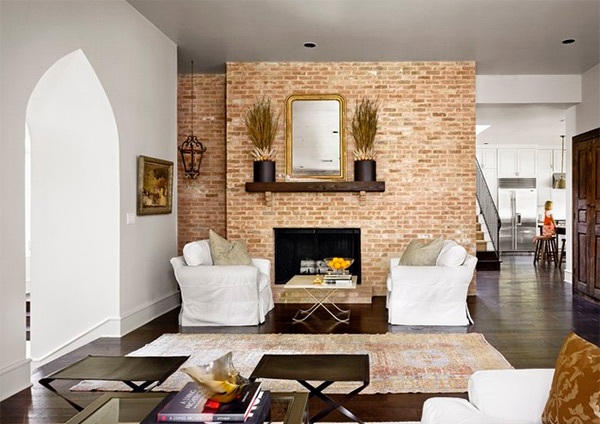 Cool example of how can you create a classy and yet urban living room.
See more on HomeDesignLover
2.Country Inspired Living room with brick wall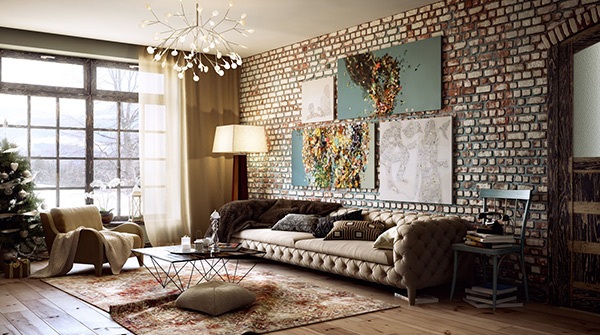 Eclectic living room design with deep and warm accent.
See more on HomeDesignLover
3.Elegant Living Room Design with Brick Wall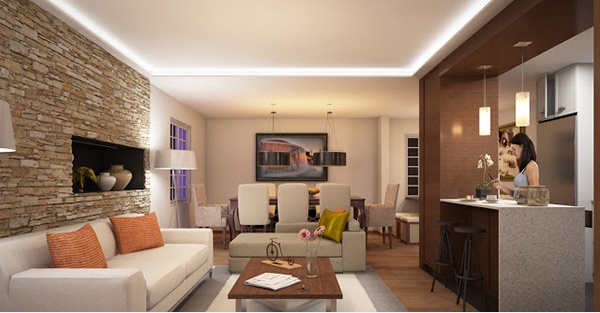 Sophisticated and elegant living room with cool brick wall design.
See more on HomeDesignLover
4.Stylish and Chick Living Room with brick wall design
Classy and urban living room with stylish impact of the brick walls.
See more on HomeDesignLover
5.Traditional Living Room wtih Brick Wall Design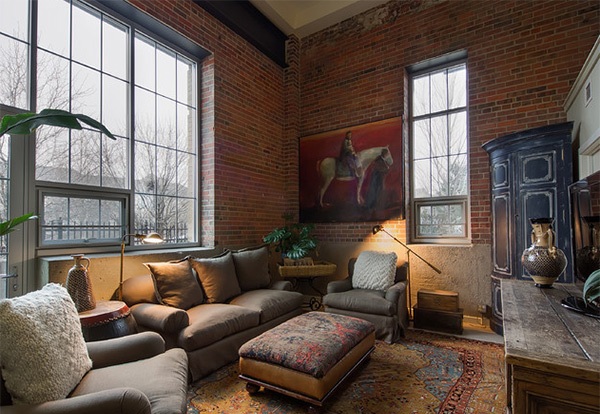 Elegant and classy living room with traditional and inviting note.
See more on HomeDesignLover
6.Urban Living room with Brick Wall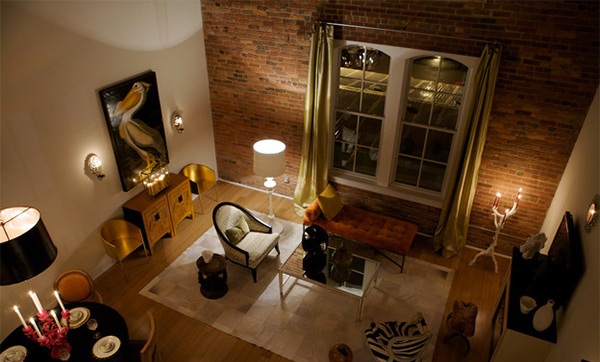 Contemporary and fresh living room with warm interior.
See more on HomeDesignLover
7.Sophsiticated Living Room with Brick wall design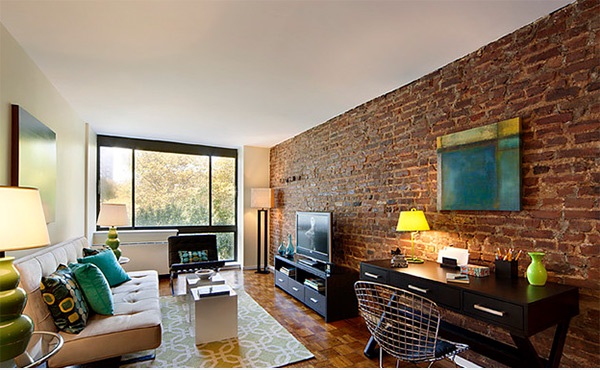 Super creative living room design.
See more on HomeDesignLover