Your home's garden or a patio is as enjoyable a place as your indoor living room and some of you may also be interested to decor or revamp the look of your garden and patio. So how about a pergola? It not only looks good but also can form a shade from the sunlight by using a completely covered one or you can have one in beam style that will throw partial sunlight. So here you go for some pergola designs…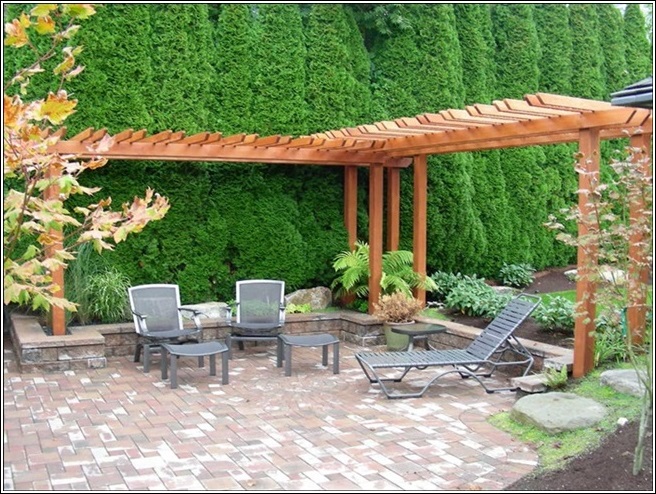 Via: solutionbuild
1. Solution Build Group Inc.
This one is in wood with an L shaped design over the patio. It is looking fabulous against the backdrop of green vine covered walls.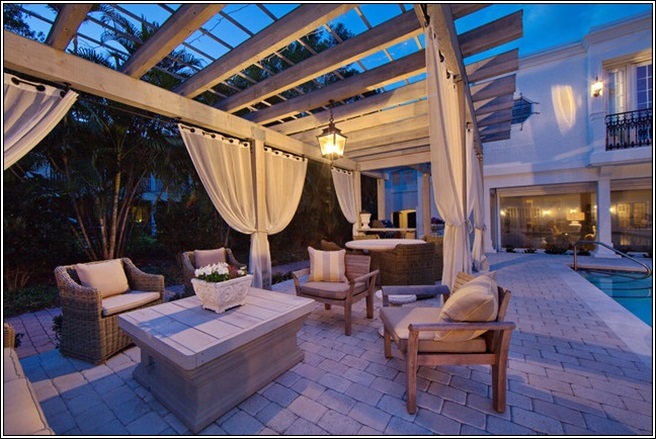 Via: cmsa1
2. CMSA
This pergola is over the patio and has been added a dramatic and a modern feel through the use of drapery.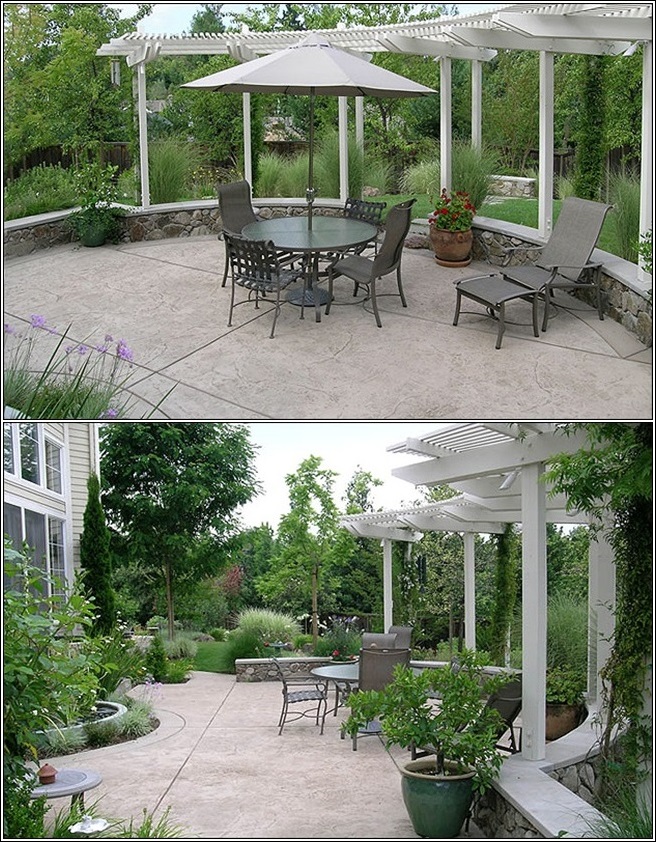 Via: huettldesign
3. Huettl
THis pergola is in white color in a semi circular shape and is looking as a great addition to the outlook of this patio.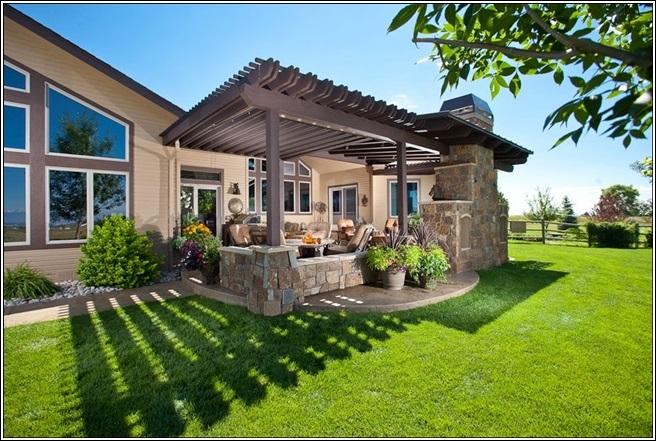 Via: highcraft
4. High Craft
This one is just in front of the house forming the part of a garden above a patio and a fireplace. It is looking wonderfully well with the garden.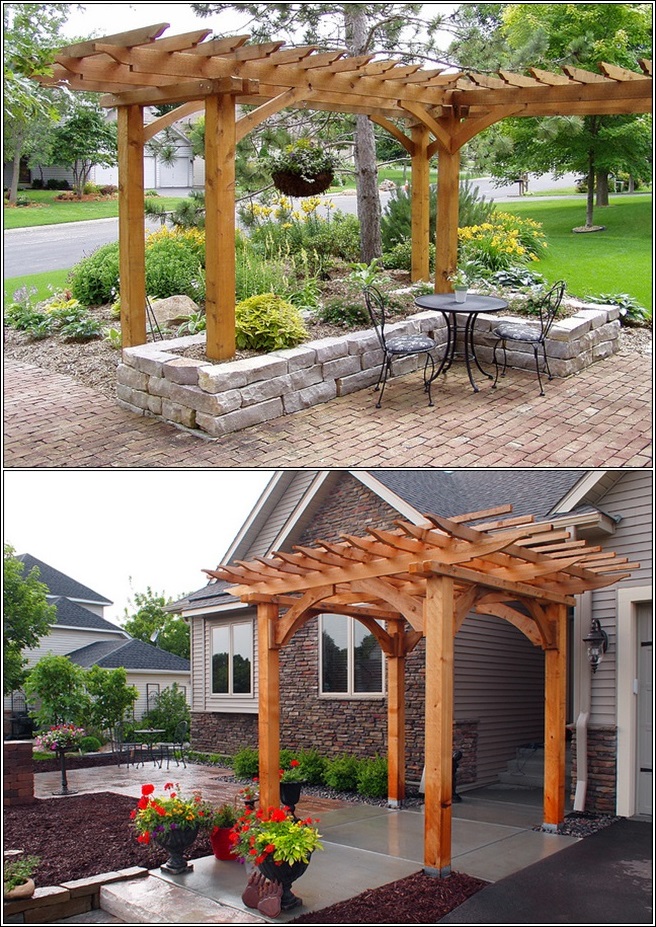 Via: switzersnursery
5. Switzer's Nursery and Landscaping
The first one is a wooden pergola in a garden and patio with a planter hanging from it that could be a good idea for enhancing the look of a simple pergola. The second one is just in front of the house and is also in wood.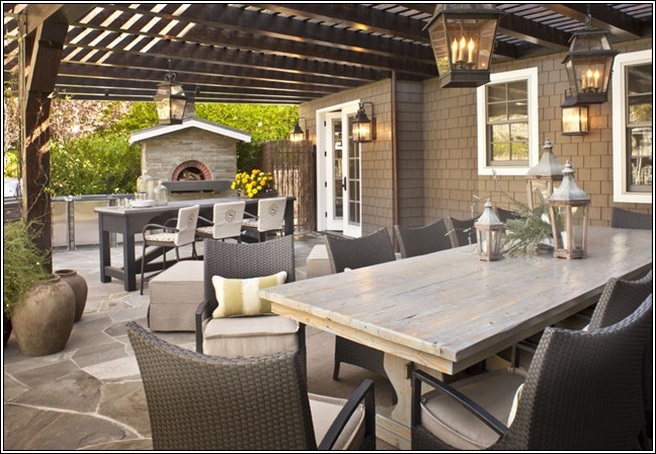 Via: daynakatlininteriors
6. DAYNA KATLIN
This pergola is a big one with covering a large backyard area that is also serving as an outdoor dining area. The lights hanging from the pergola are making it appear even more beauteous.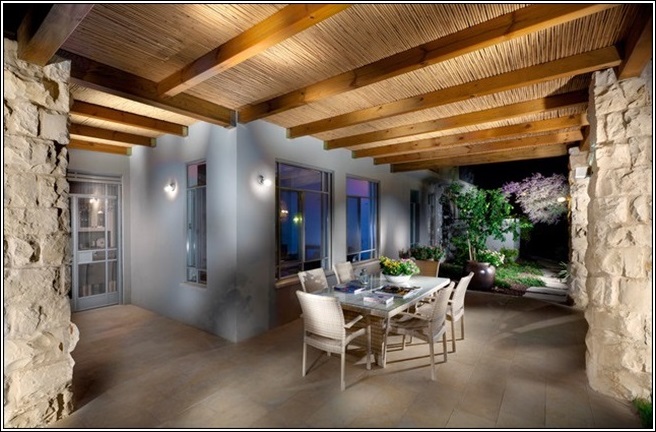 Via: segev-photography
7. Segev Photography
This pergola with a slightly different design for traditional pergolas is having a bamboo roof that is closely spaced making this place totally sheltered from sunlight. Along with this the lighting done in it is also beauteous.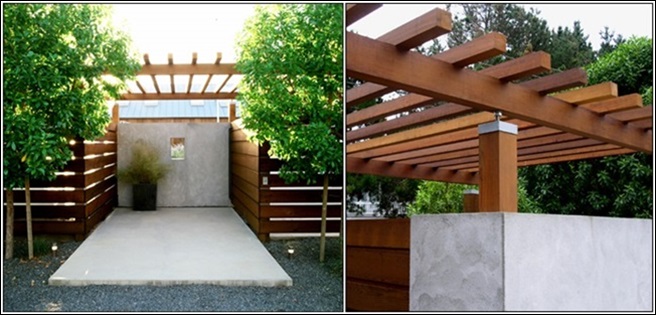 Via: blasengardens
8. BLASEN LANDSCAPE ARCHITECTURE
This pergola is more for decorational purpose and the area under it can also serve as a patio between the wooden walls and under the wooden pergola shelter.