If gardening is your hobby and you are a creative mind or admirer of creativity then you will be happy to know about a garden decor idea that is a miniature fairy garden. So here are some fairy gardens for you to get inspired…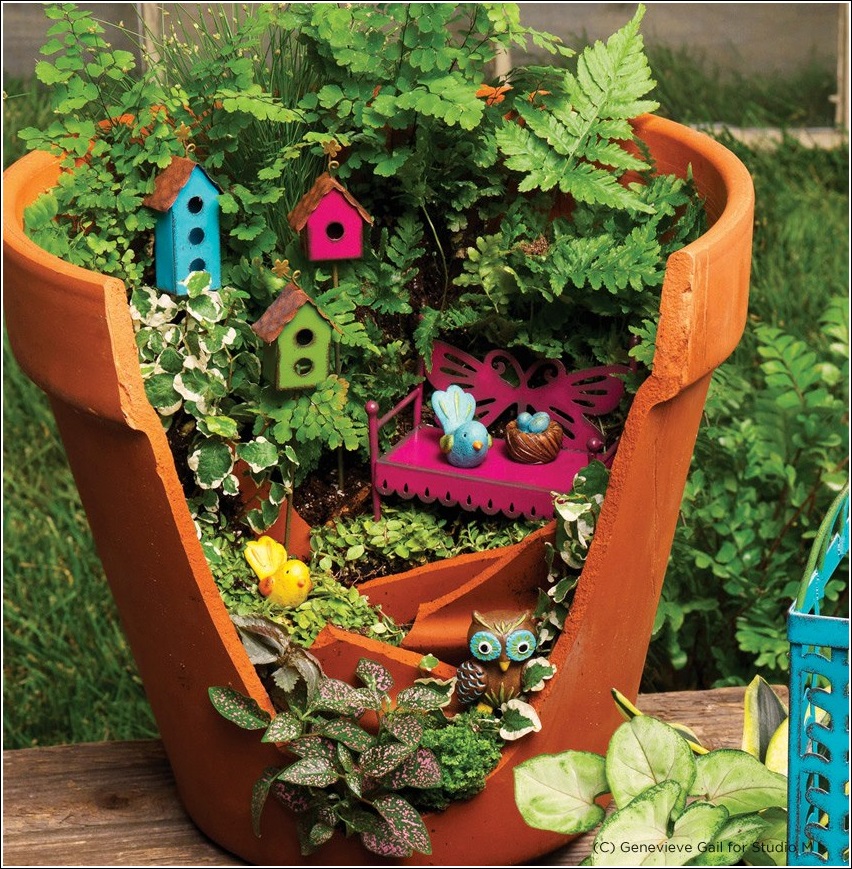 Quite often we have broken pots going to waste bins because of their becoming useless. But not now. You can build a small fairy garden like this in that pot. All you have to do is to place small houses, a bench and some birds along with plants.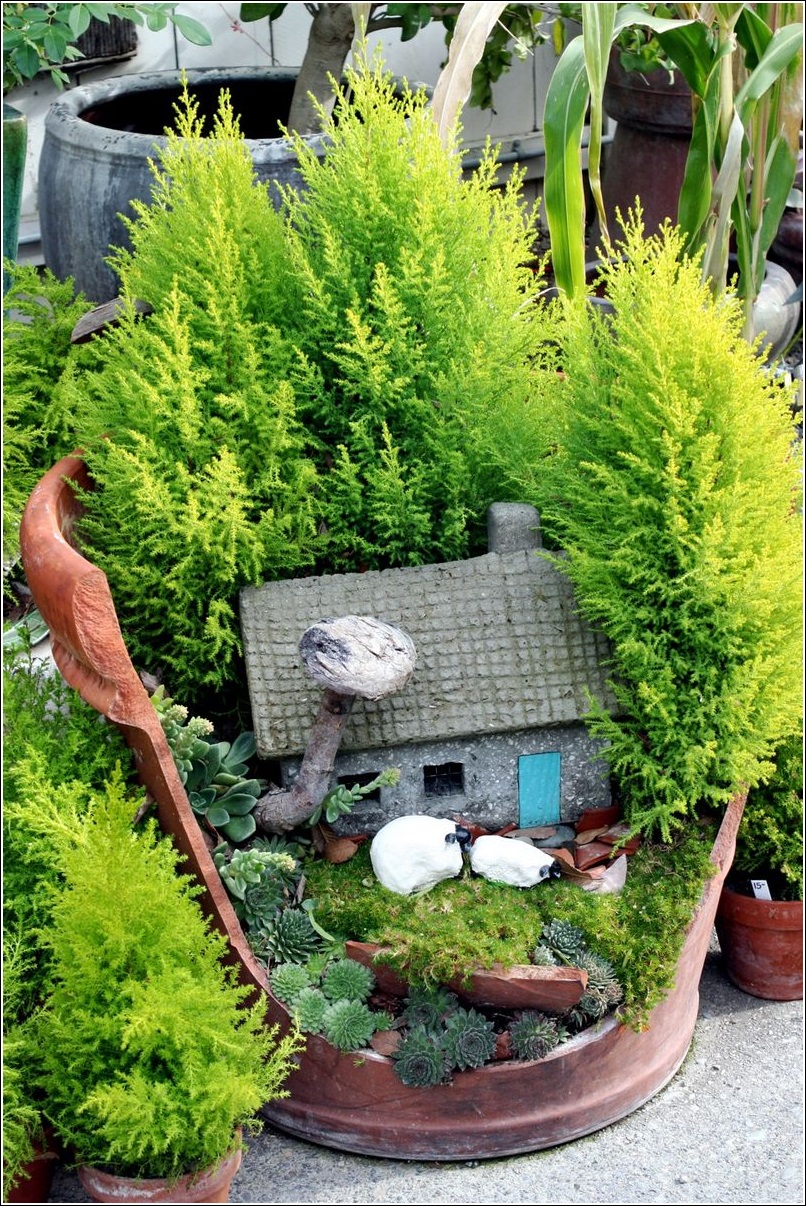 This garden is also made by repurposing a broken pot. A concrete house is placed along with bushes mimicking tall trees and a bit of grass and succulents are added at the front of the house.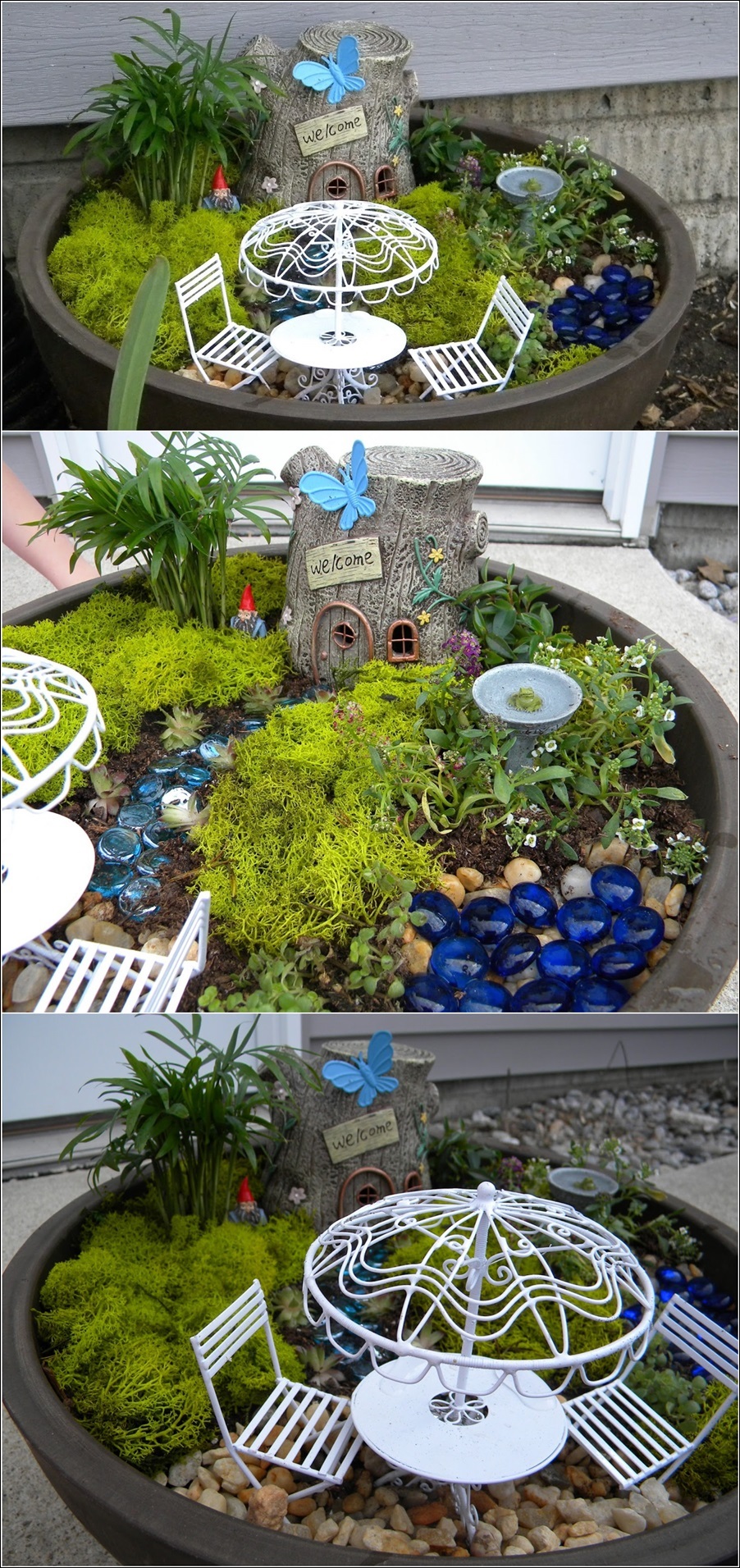 This one is a fairy garden made with an assortment of accessories. It is having a sitting area, a wooden house, a bird bath, plants and a pond displayed through the use of blue round pebbles. It is so cute that you can spend your whole evening looking at it.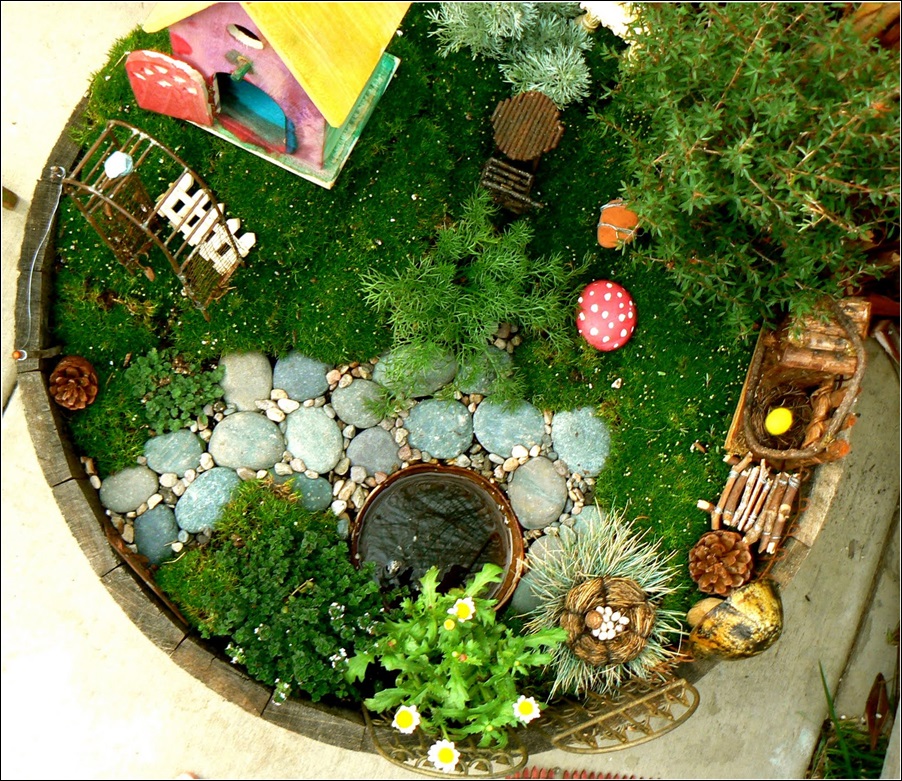 This one is another fairy garden that is having a hut, a water pond and many other small cute objects.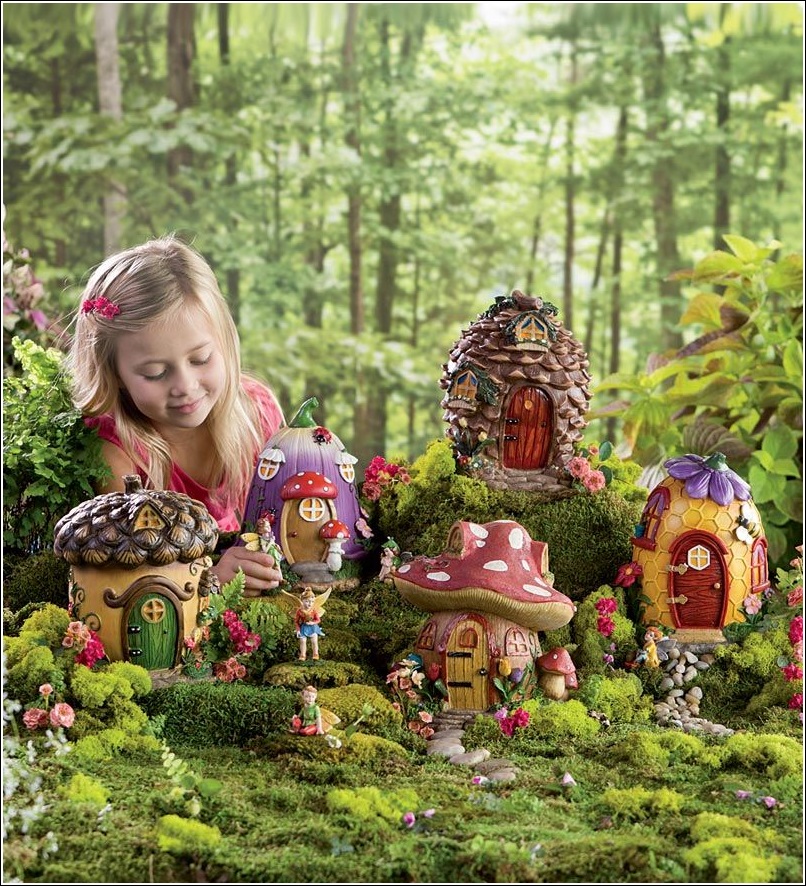 You can build a whole fairyland in your garden by using these fairy cottages offered by Hearth Song. The fairies displayed are also available. Purchase all of them at Hearth Song.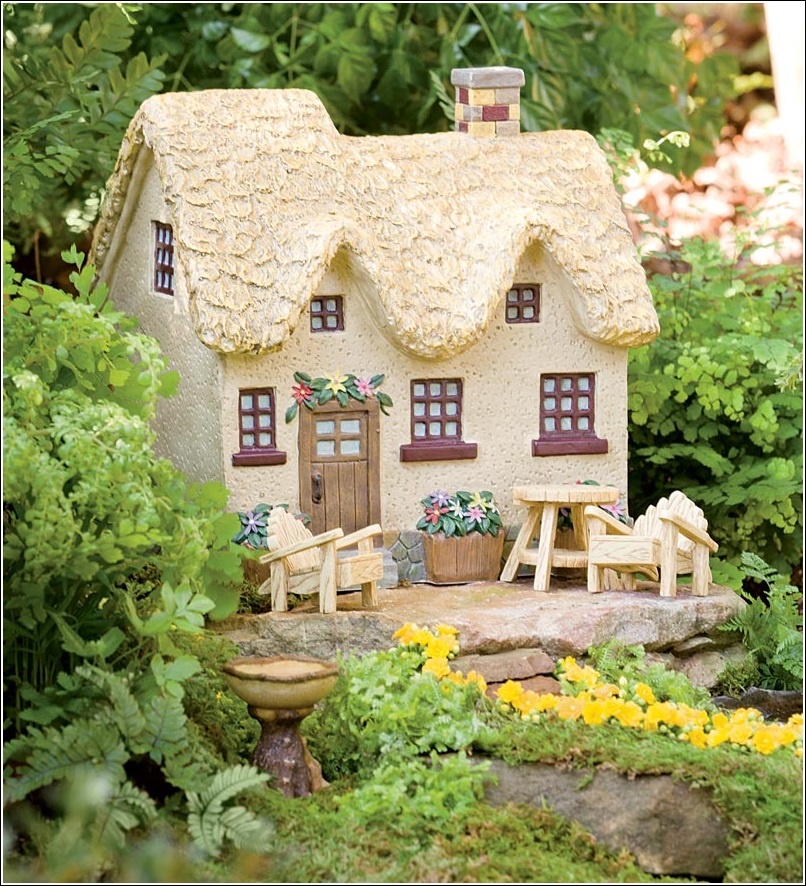 This one is a fairy garden and a cottage with adorable accessories. If you like this complete fairy garden and house setup, you can make a purchase at Plow Hearth.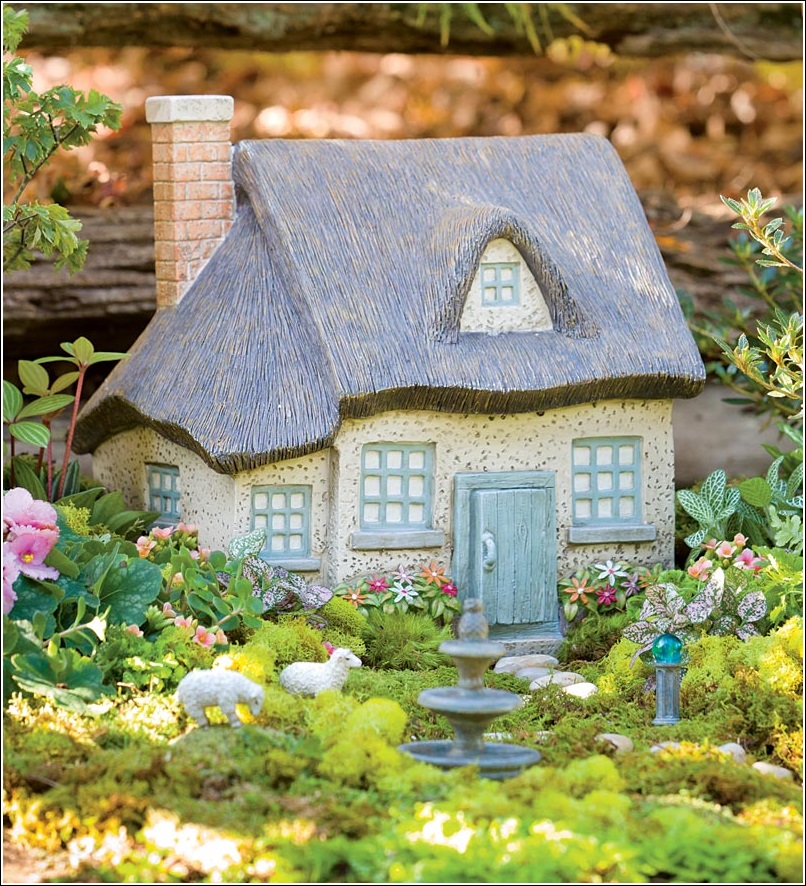 This one is another whimsical fairy garden with a grey cottage and mosses. To add further beauty a fountain and gazing globe are also added. You can purchase this at Plow Hearth.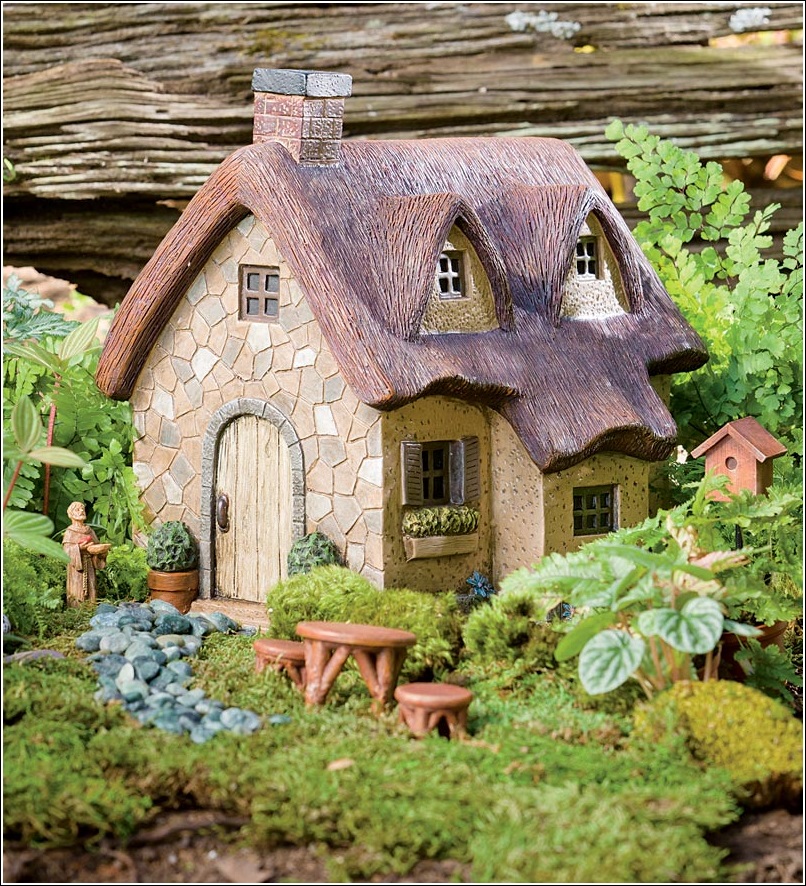 This fairy garden is having a wooden furniture set and a house with a thatched roof. Other accessories like a statue and plant pots are also making it look real. Purchase this full collection at Plow Hearth.