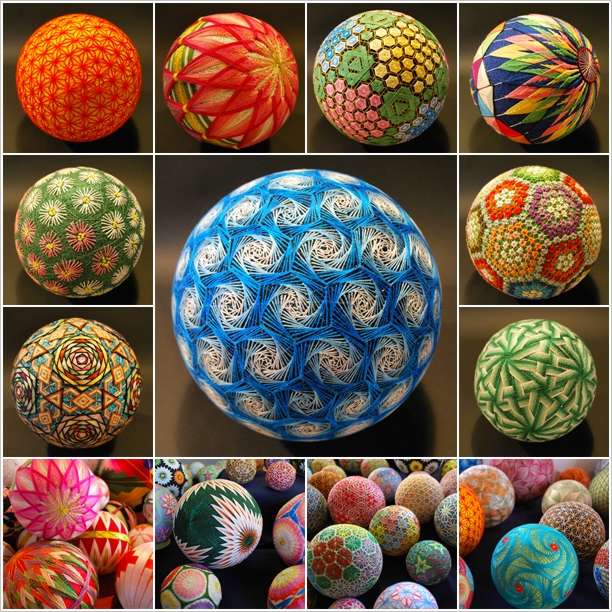 If you enjoy doing embroidery then use your skills to make these truly stunning and creative Japanese embroidered temari balls.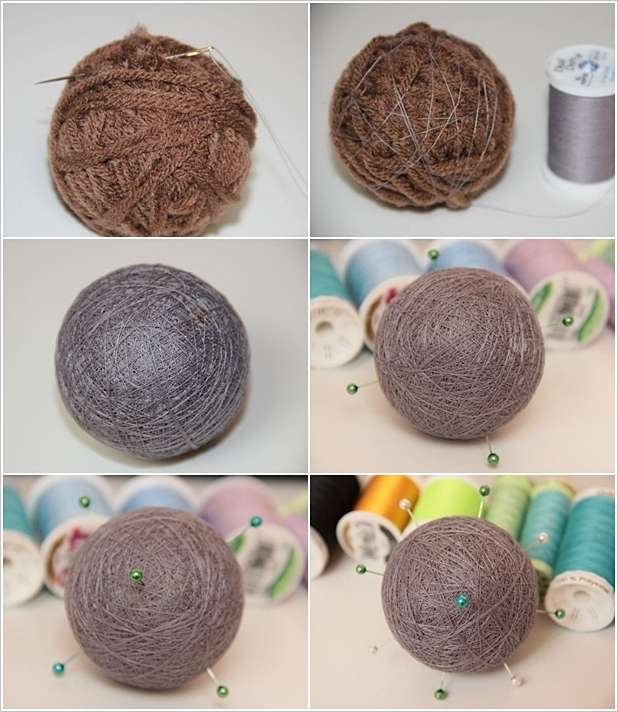 We have found a tutorial to a beautiful pattern. To start with first you have to make a ball of yarn in any color. Then make stitches in the ball to give it a shape. Wrap the ball with thread in the color of your choice as shown. Then you have to start the marking for embroidery. For that first poke two pins in the balls at the two ends of diameter. Then poke two more pins at the ends of diameter line that is perpendicular to the first line. Then poke pins in the poles. After that divide the sectors at the equator by poking pins.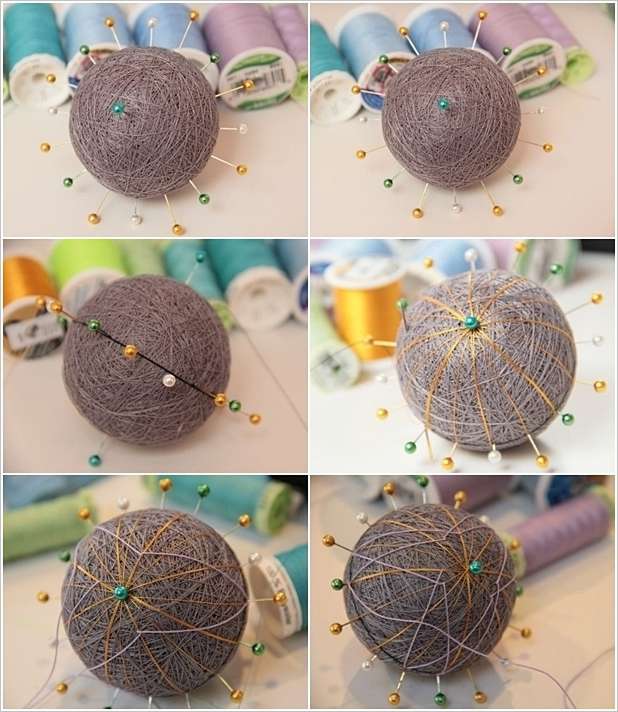 Divide them once again. Then wrap a second color thread along the equator and sew. Using the pole pin make lines originating from the pole to the pins at the equator. Make a 3 petal pattern as shown. Repeat it again with different lines. Do the same to the other side of the sphere.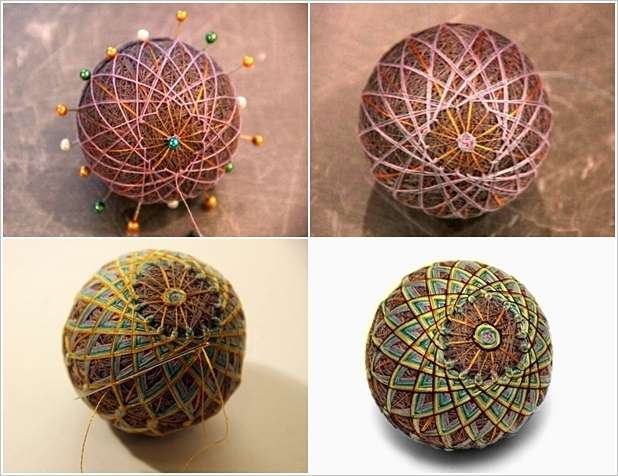 Keep on repeating and sewing this until the sphere is covered. You can use different shades of thread too. For further details view the tutorial available at instructables.