Take me to my country home, is not only a title of country song but can be also a sentence that will describe your living room. If you are fan of the warm and pleasant feeling that you always had when you used to visit your grandparents on the country side, than you will be thrilled to know that you can have that feeling everyday if you manage  to decorate the living with country furniture. The country furniture most often include different patterns and colors matched in one room, which is providing the room with really eclectic and warm note.  You can make the country furniture to be the trademark to your living room and  provide it with a authentic identity.  In order to inspire you we have gathered couple of cool country furniture  design ideas.
1.Different colors and pattern country furniture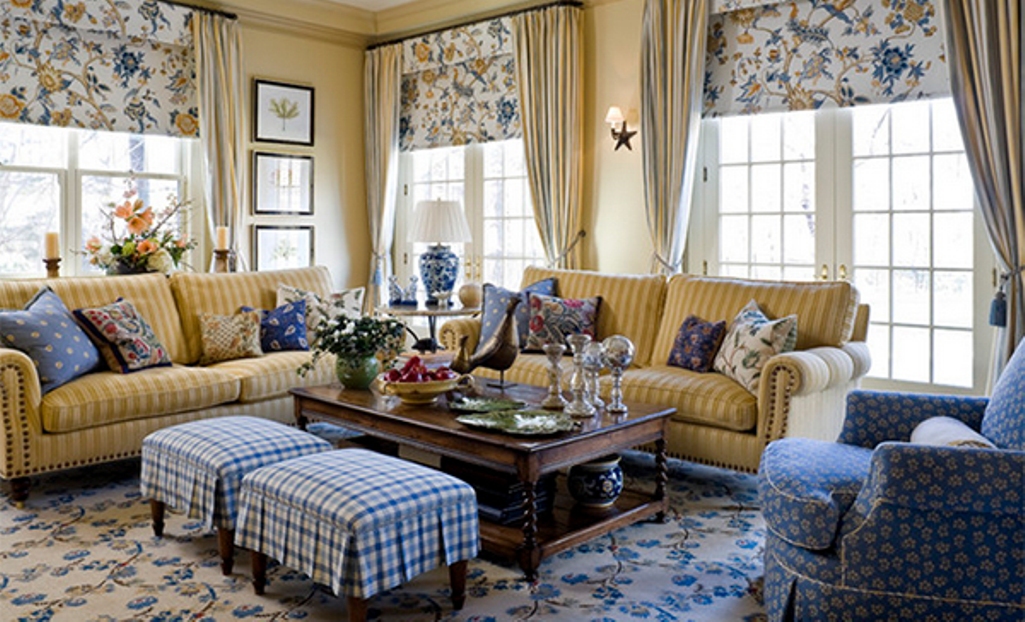 The different prints, colors and patterns of the furniture is making this living room  rich and country themed. you can feel the warmness and the smell of the fresh baked cookies just looking at the picture.
If you want something rustic, you can add some rustic elements to your country-style home, such as a rustic coffee table or display shelf in your living room. Companies like BestRusticFurniture.com offer a wide range of rustic furniture that come in different colors and patterns to perfectly match your rustic country theme.
2.Dreamy Country Home Furniture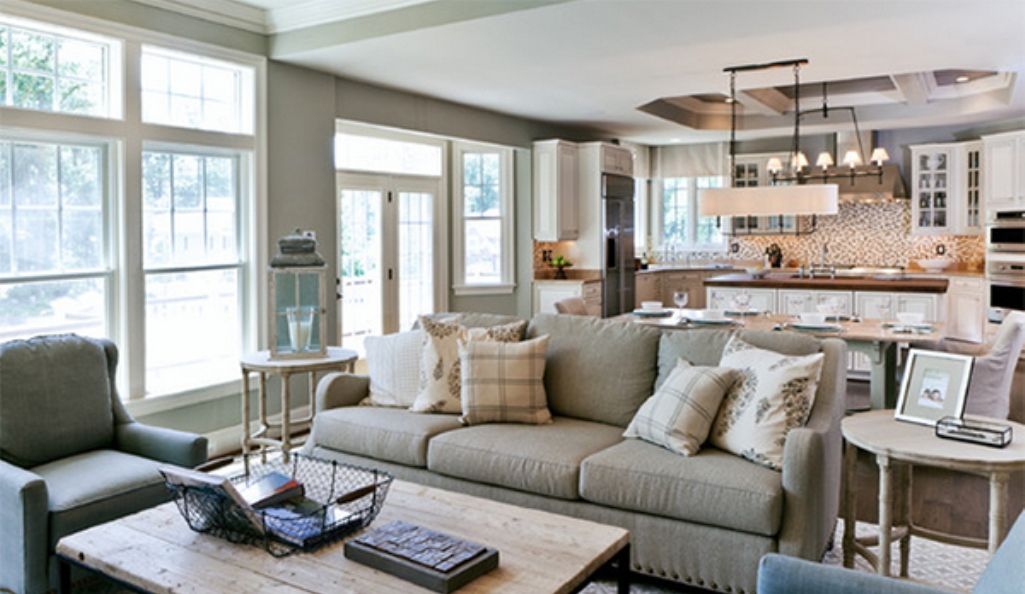 The decorating level is on low key here, but you can still notice the  elegance and sophistication of the furniture , and the pillows are just adding to the  harmony. Take into account the colors of your appliances too, so you can perfectly match them with your furniture pieces. For a modern look, black and white are always the way to go. Strike a perfect balance with neutrals and accessorize your home with some colorful pieces.
3.Pale Yellow Stripped Country Furniture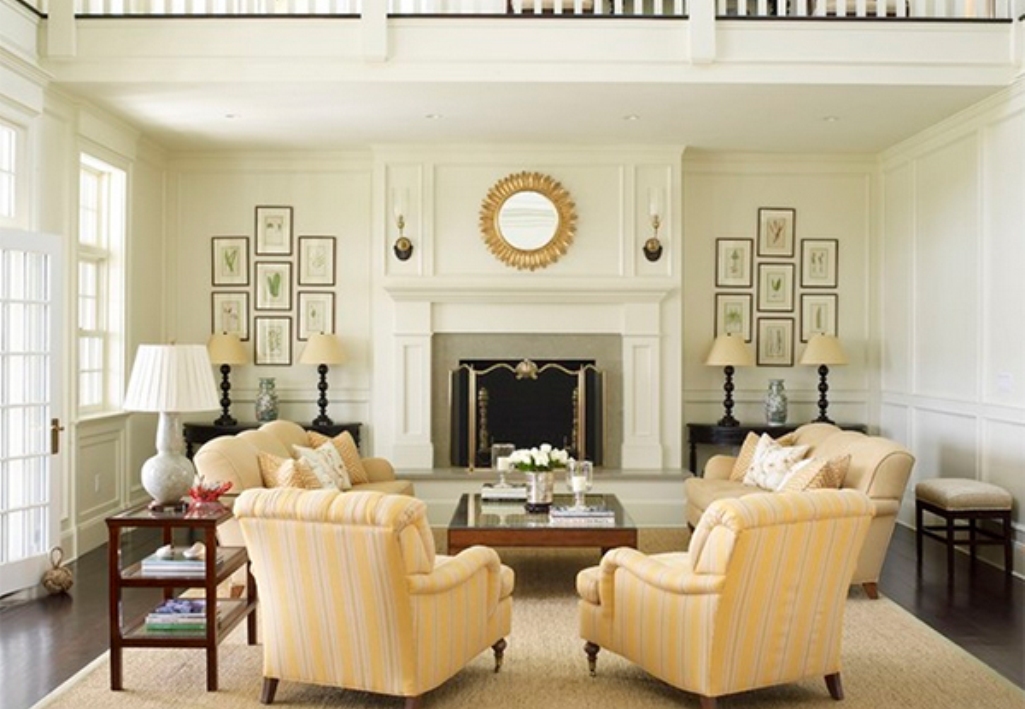 In this place you can feel the calm note and the fresh natural contribution of the  pale yellow furniture. It captures the summer feel but not so bright, perfectly complementing a relaxing mood with happy notes. Adding some indoor plants is a good idea to increase the cool and calming ambiance of the room.
4.French Themed Country Furniture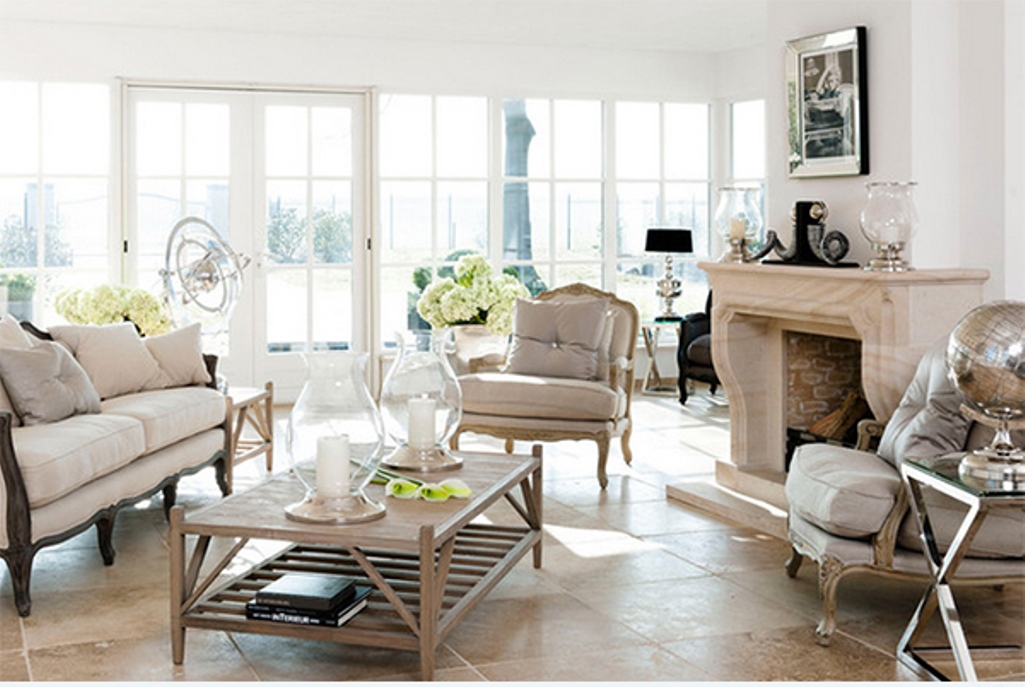 What is better then country home? A French themed country home. The sophistication and the eclectic design are obvious element in this room.
French-style homes include rustic wood elements, as well as wrought iron, cabriole legs, gold accents, parquetry, and natural warm tones. 
Choose a color palette for a French style living room by drawing inspiration from nature. The most popular colors for a French country interior include neutrals, whites, greys, blushes, creams, and light blues.
Parquetry is an essential feature of any French country style home. Adding parquetry in a herringbone pattern will truly make your living room French-looking. You can also opt-in a more elaborate pattern for your living room flooring, in French oak.
5.Retro Living Room with country furniture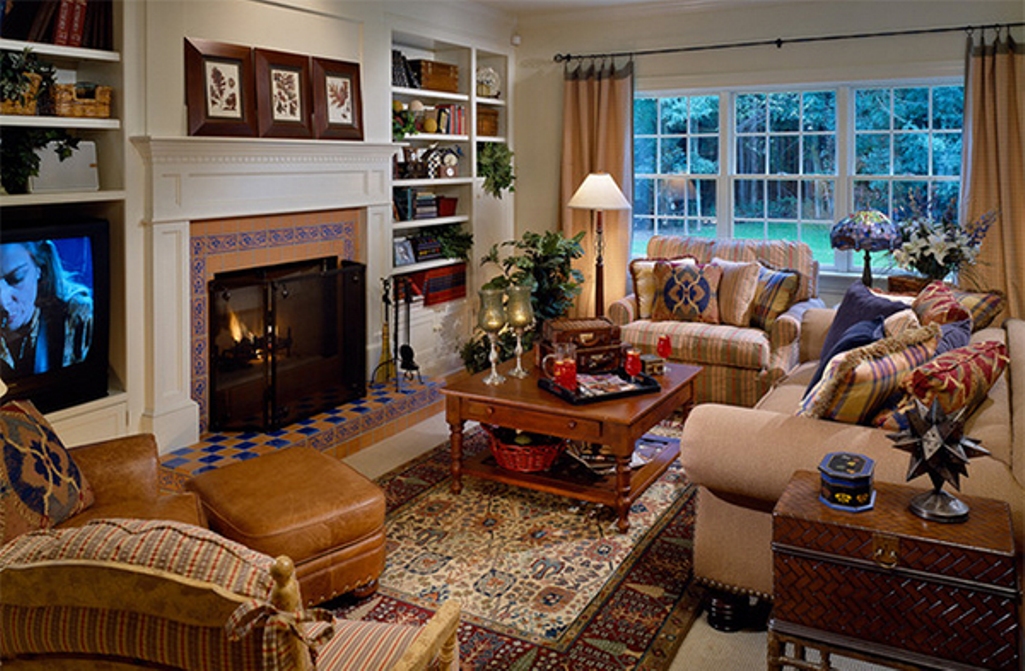 Fun and colorful country home with different patterns of the country furniture. Make the room airy and relaxing by installing a chandelier ceiling fan. It will surely captivate your senses and warmly welcome guests and visitors.
6.Stunning Printed Country Furniture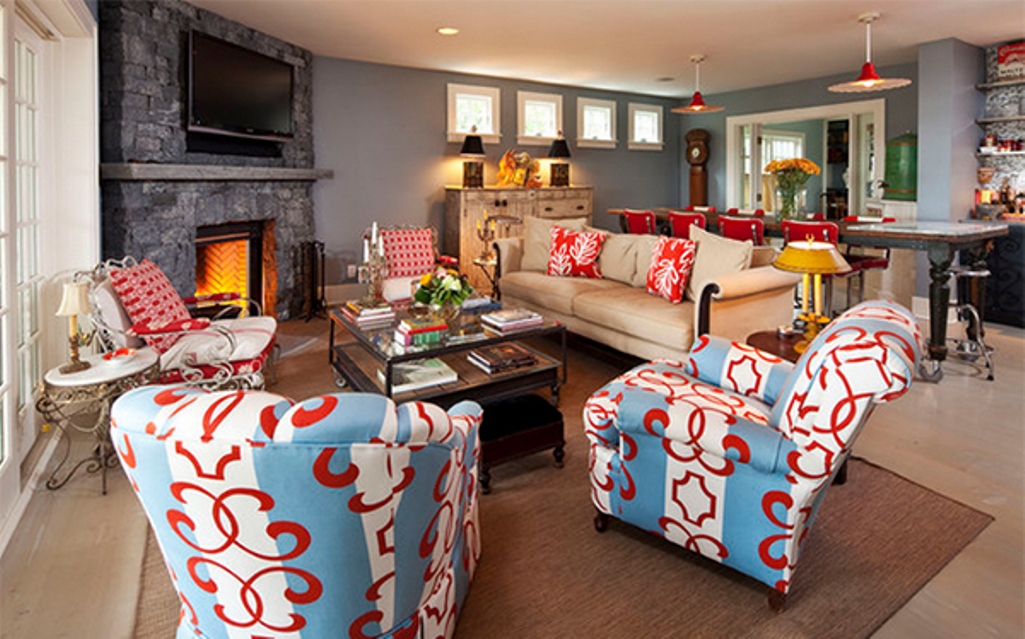 Just Amazing, this room is filled with class and warmth thanks to the creative and elegant country furniture. The color combination is stunning, giving the living room a lively feel. Installing a family portrait in this lovely room will make it more welcoming. This living room interior style is perfect for starting families with children getting amazed with the prints and colors. 
7.Striped red Country Furniture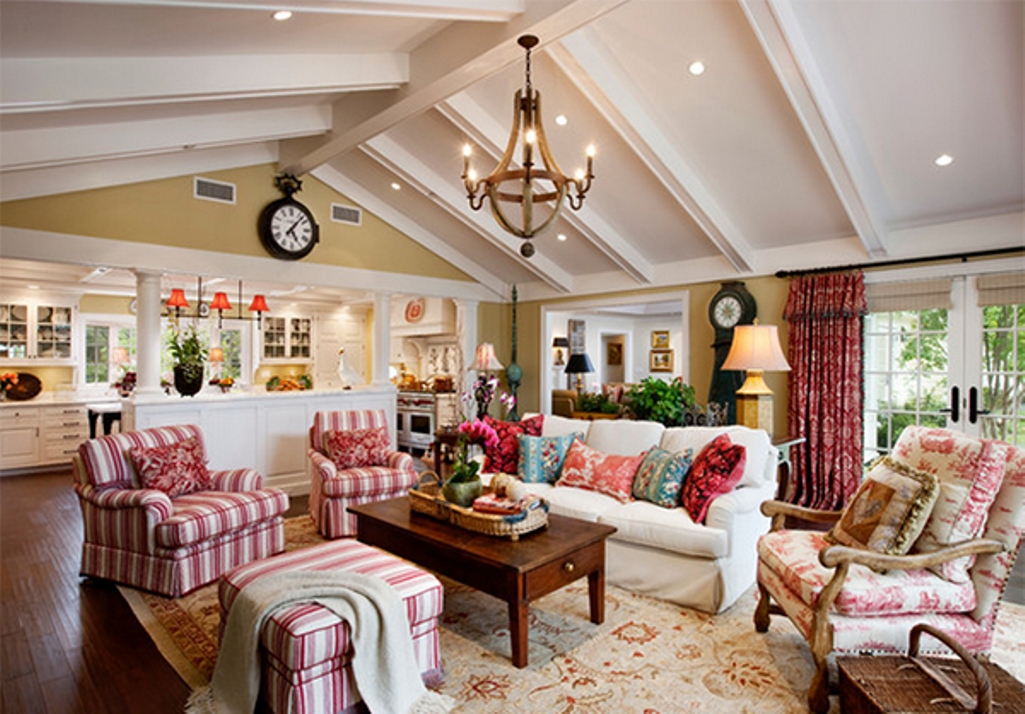 Playful prints and bright colors make this living room style very comfortable to get entertained with and relaxed after a hectic day at work. If you want to step up from neutrals and try something exciting, reds are beautiful.
As you can see, there are many different ways you can style your living room, from trying out different colors and prints to upgrading your furniture pieces. Be inspired by the country style home combined with French style, rustic, modern, and elegant interior designs, whatever that pleases you.