It is truly rewarding to know that family and friends feel welcome in your home and more than anything that you feel much comfortable and relax in your own nest. Making your home feel welcoming and inviting, colors you use for the places where you gather play a big roll making it successful. Depend on the color scheme you choose, that you could adapt to make your space gracious and all above all welcoming.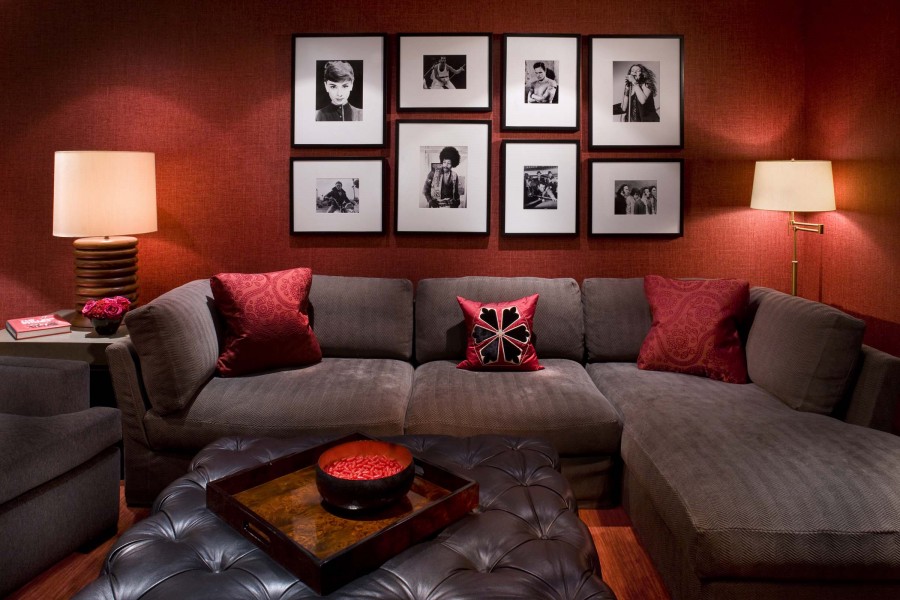 Then let's see one of the best all in all welcoming color scheme we will not go wrong at any time. The neutral ground earthy tone is the best color scheme which will reward your nest with warmth, elegance and simplicity all the time.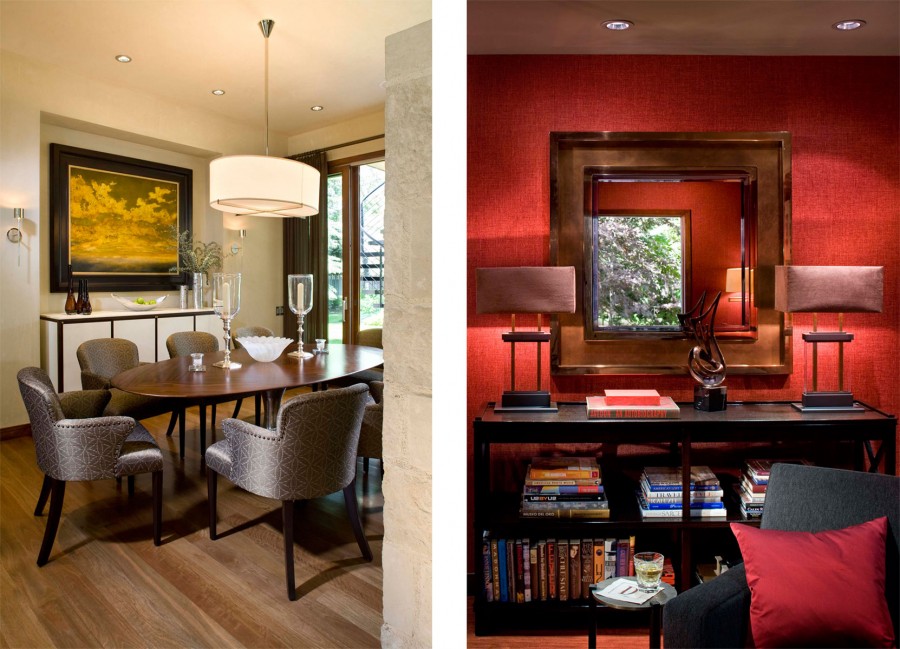 When combined with naturally warm, earthy hues, certain accent colors can create an irresistibly inviting environment at your home. From classic designs to contemporary interior designs, natural colors range from delightful cream to brick red and deep bronze. Selecting the right earth tone and mix accent colors along with it, will create the look and feeling you want for your home. Here are some of amazing earthy warm designs and hope you will enjoy as much as we did.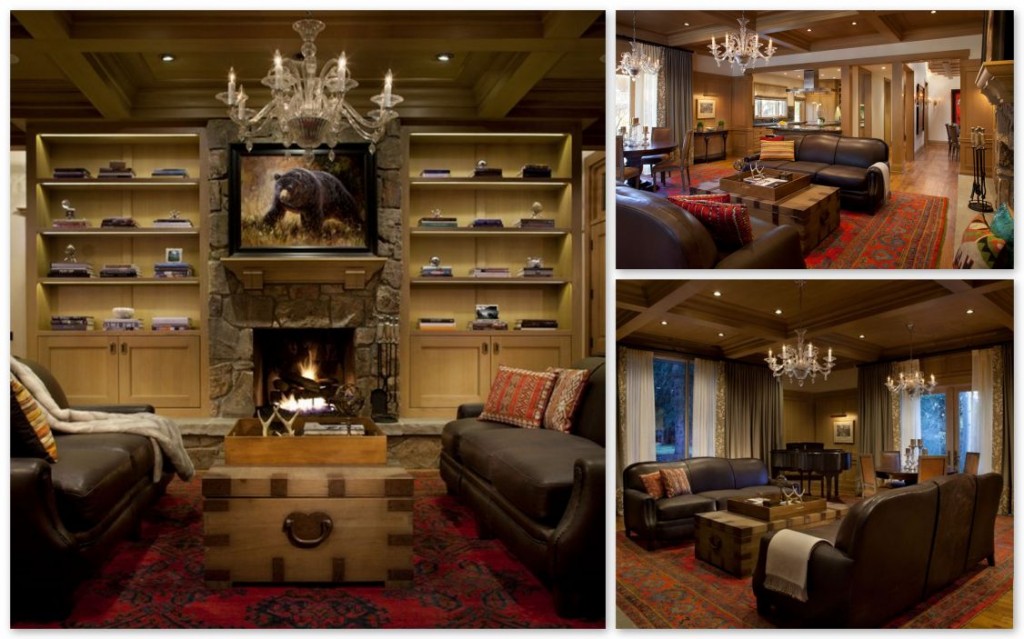 With natural beige walls, this living space's mood is defined by the accent colors found in the furnishing. The beauty of neutral walls is that they give you the freedom to decide specifically where and how you want to add other earthy hues, whether to introduce it through fabric, furniture, art work or accessories. Here they have added deep chocolate brown along with rusty red detail rug along with some cushions to make the living more warmer and cozier.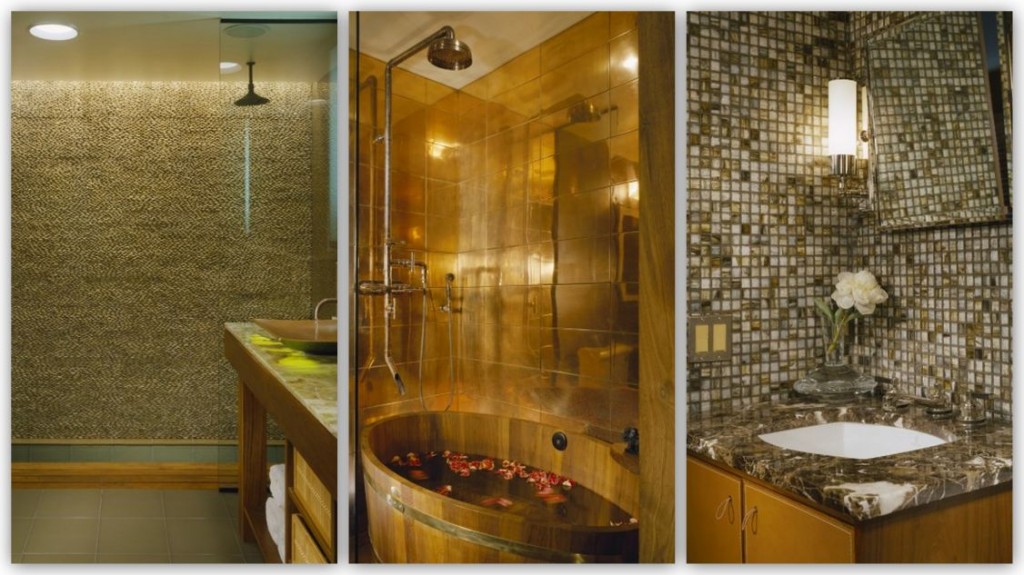 Metallic gold can be the exotic touch in a room while the tones of olive green gives off the sense of age. A visual surprise, the shimmering movement of metallic gold will add a luxurious formal touch to any room and olive green adds up the depth and the contrast. In this combination of both hues, this spa looking bathroom has got all what you need to be relax and comfortable.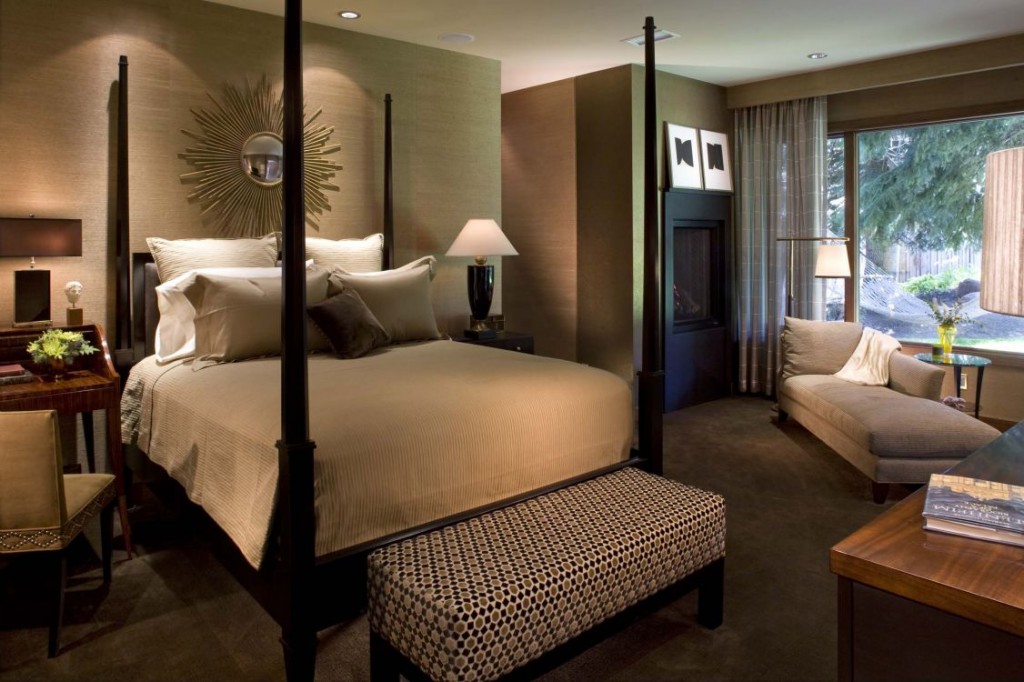 A romantic room that's lavish with charm takes its all from the background color and the accents. With a warmth and coziness, the overall taupe and coffee color theme perfectly establishing the earthy mood in this bedroom. While dark wood four pole bed stand proud in the middle, other perfectly themed up furniture with accent colors and textured detailing grab your attention and establish room's intimate style proudly.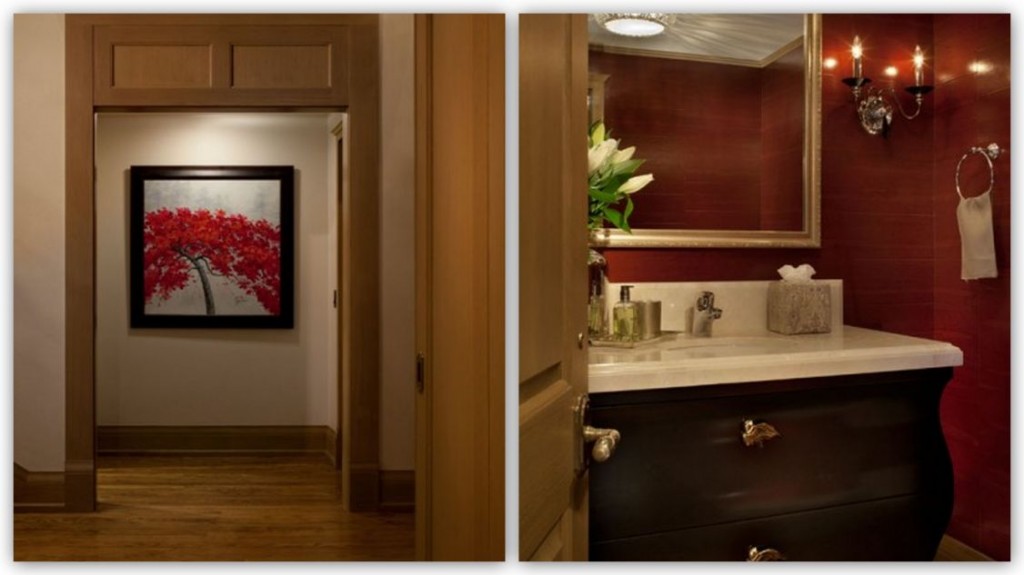 Rich red accent pieces and wall look exquisite in this entry way to the bathroom. Luscious and bold, it makes a strongest design statement, and this is one of a best example for same.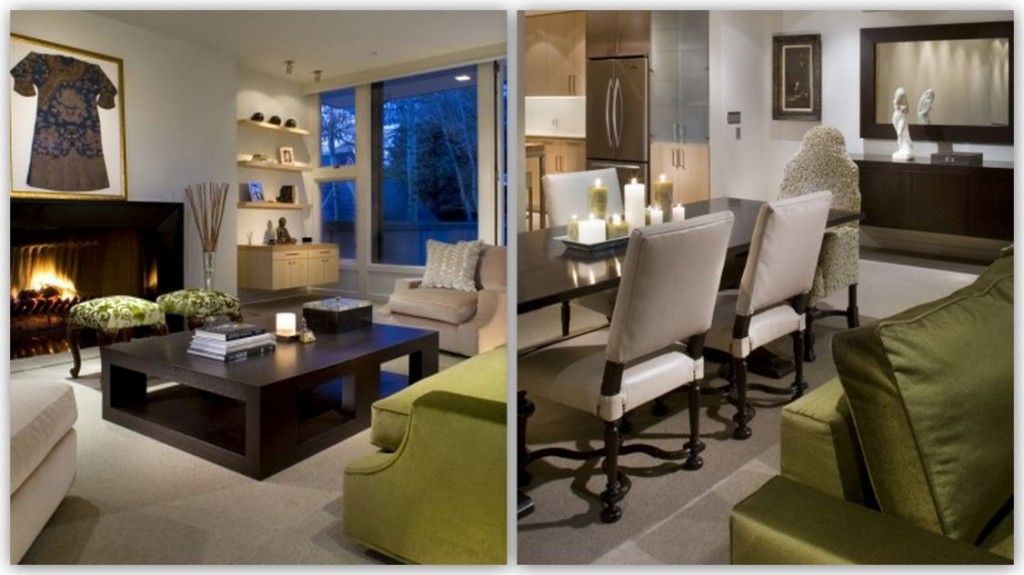 This contemporary room is a classic example for a neutral cream, off white color. Comfortable and uncluttered, this simple decorating palette allows the design elements in the room to capture your attention. Contrast deep lime green accept sofa and stools have added a joyful touch to this creamy room adding up more inviting look. All these cream whites, lime green to chocolate browns and brick red tones always create more warmer and earthy environment to live in comfortably.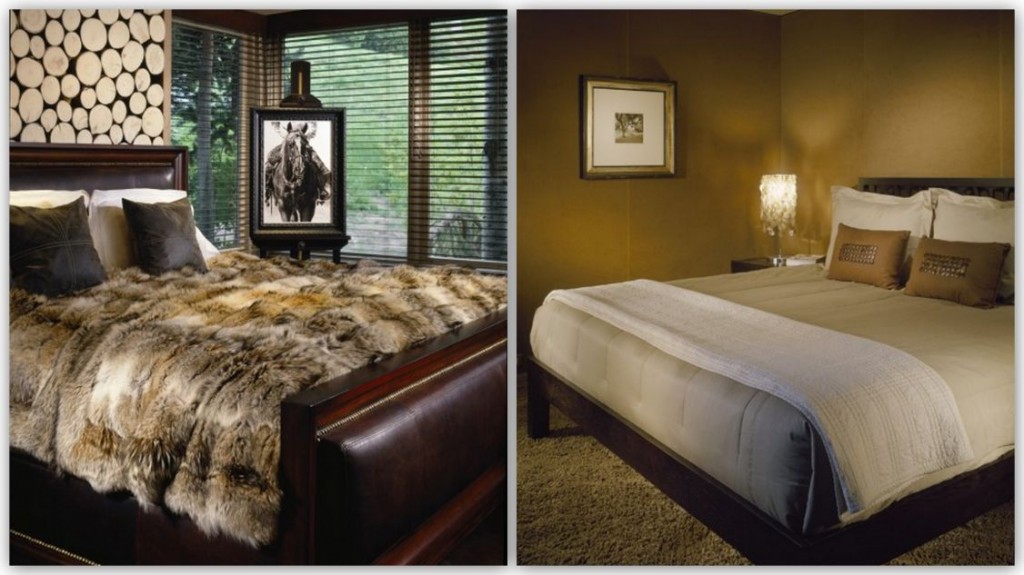 Pics via –rowlandbroughton