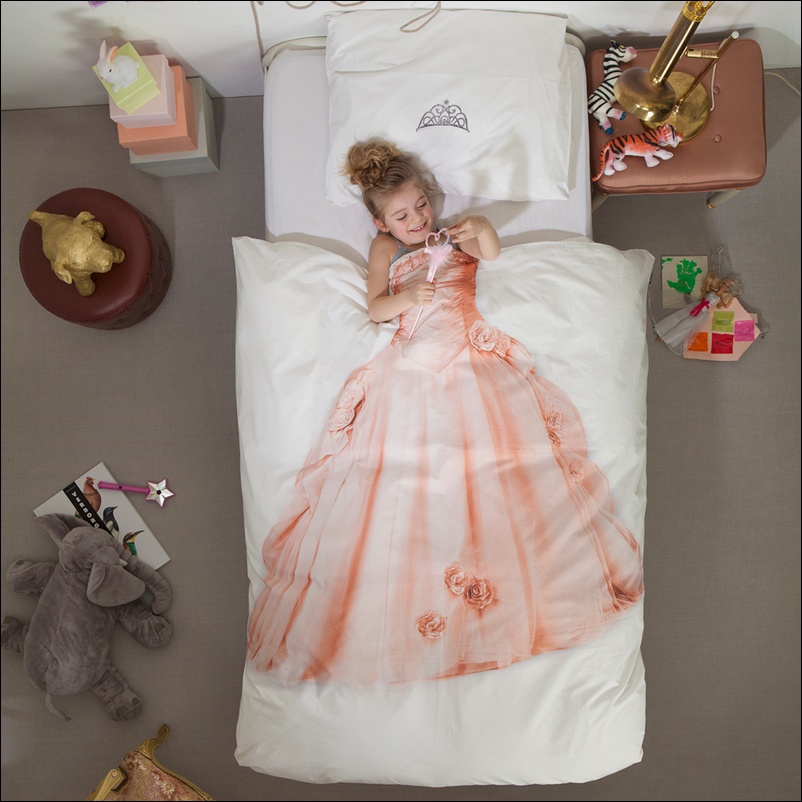 Here is a duvet for your little princess that is having a peach coloured dress fit for a princess. Imagine your little girl will turn a princess each time she will go to sleep in the coziness of this duvet. Your girl will not stop thanking you for this gift. It can be ideal for a room that you want to decorate in a princess theme.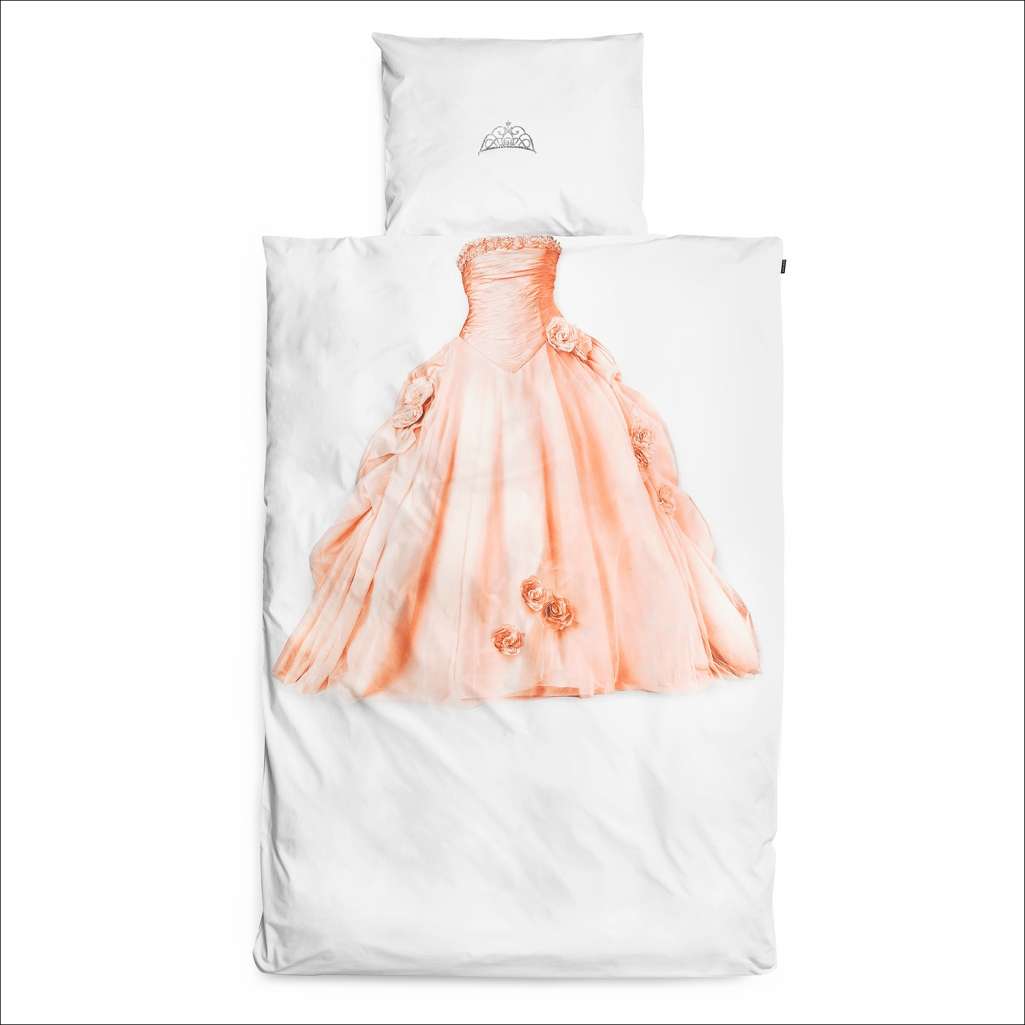 Grab this uberly creative princess themed duvet for a sum of € 59.95 to € 109.95 depending upon the size at the online store of snurk.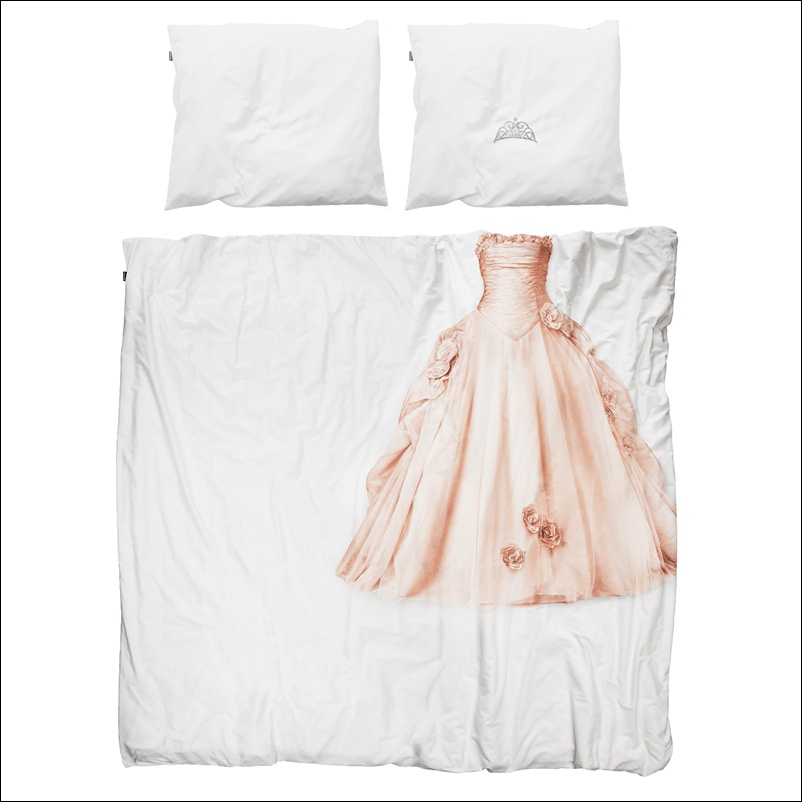 Your little fairy truly deserves this whimsical duvet to be a part of her room.