When you look at your colors in your home, do you love them? Do you think or feel they are reflection of your personal life? Do they make you house proud. If the answer is no, may be its time for a change. The right color can make a room or house feel warm and cozy, bright and sunny, sophisticated or inviting to anyone. You can create any of these moods in a room by selecting the perfect color / hues. The colors in a home make a statement about the people who live there. What would be your color favorite color and how do you want to reflect your personality through this color of your room or house? Lets see the meaning of each color or the psychology of each basic colors which effect the mood of a room and choose what you want your room to feel like!!!!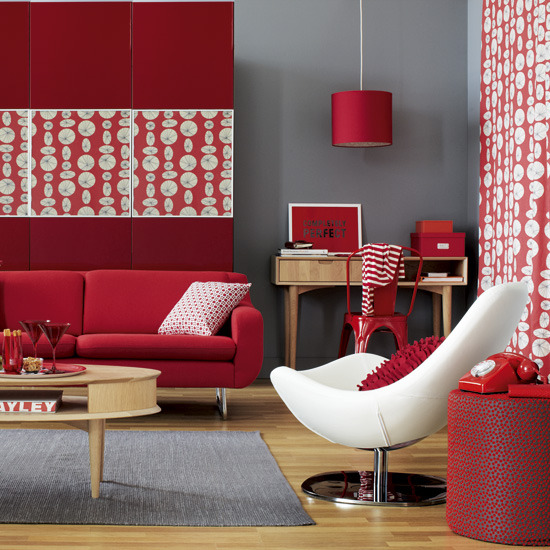 Pic via –minimalisti
RED – Red is the color that stimulates the strongest emotional response. A very much powerful color and it is an energetic color which symbolize romance and also it represents the core of earthy tonality with rustic textures. Deep red have a traditional feeling of importance and stature and bright reds imparts the feeling of adventure. However the way you use this color whether on a wall or as an accent color, it will attract most attention and you'll get lot of drama from it. For a really vibrant pop look, you can mix red with primary yellows, greens and blues.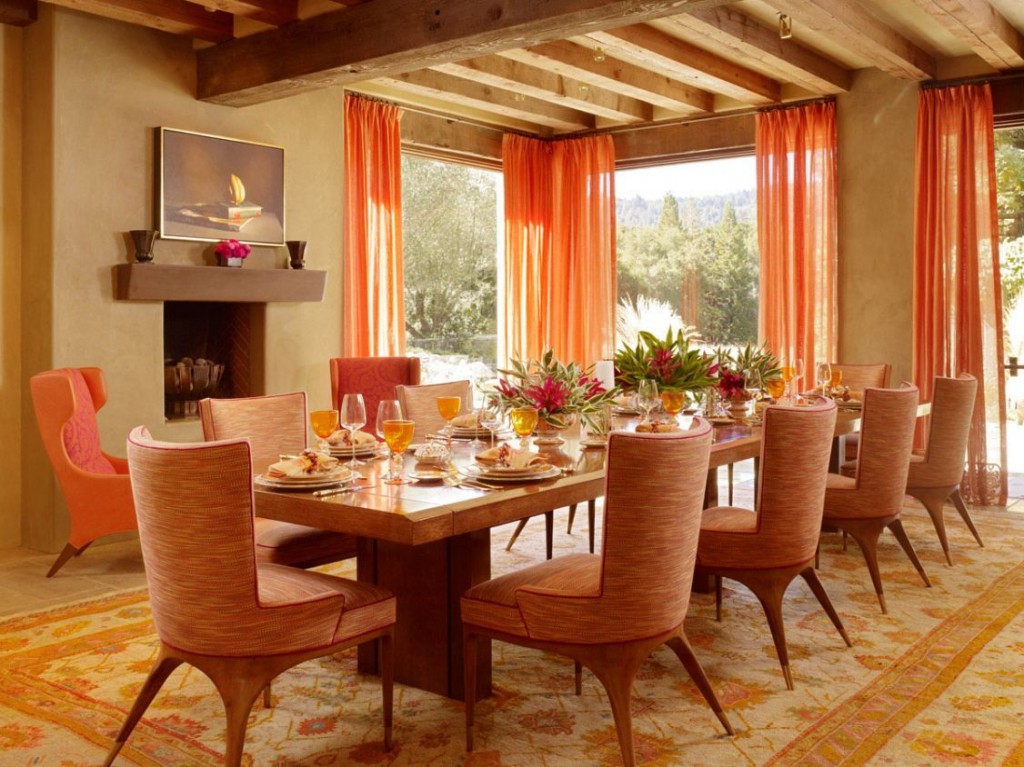 Pic via – themaisonette
ORANGE – Orange is the color of enthusiasm. Orange can range from bright yellow oranges to deep terra cotta and rust. The orange family of colors relays the refreshing feeling of fun and warmth. A vibrant color, orange is associated with health and wellness and used as a dominant color as light orange can be cheerful and whimsical while dark orange theme can be nutty and comforting. Again orange brings optimism and adds a welcoming note to entryways and hallways.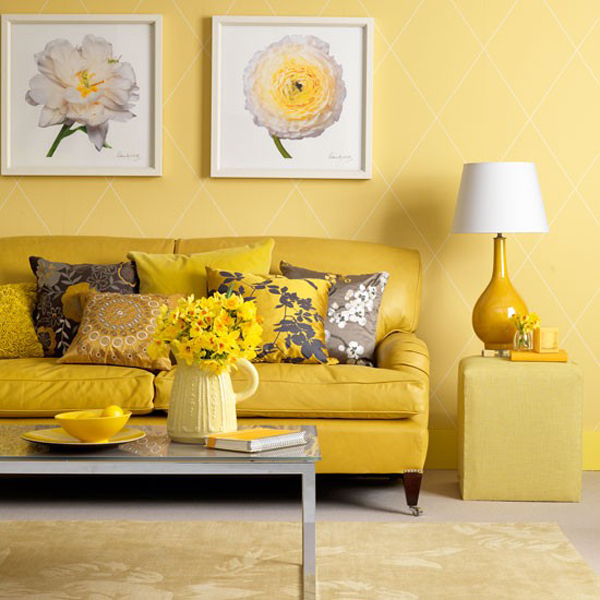 Pic via –fancycribs
YELLOW – When we think of yellow, we know it represents the sunshine. Bright and enthusiastic, yellow can be an optimistic color that is upbeat and bright eyed. Coordinating with almost any other color, soft yellows always have the homely quality that makes you feel easy and comfortable. now a days lots of people use this color for dining rooms and kitchens, pale warmer hues such as lemon, invite friends and family to gather in these rooms and use the darker shades like saffron and sunflower, as accent colors on doors and window trims.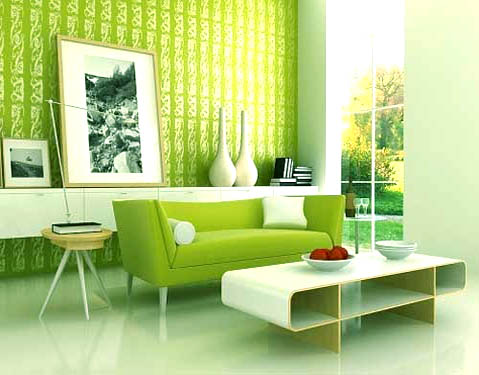 Pic via –fancycribs
GREEN – Green is relaxing, soothing and is used in places where people feel comforted. Lighter soft greens recall nature and soothing earth tones, while dark greens inspire a more conservative, traditional environment. Although usually considered a color that is calming, new versions of different shades of greens play different roles in different environments, making places more energetic and youthful.