Coffee tables are the essential part of the living room, since you cannot create a functional living room without a coffee table in it, right? However, coffee tables usually come with a fat price tag on them, so not everyone can afford a contemporary and cool coffee table. Anyway, there is always a great alternative that will both save you money and provide you with super cool element such as wire coffee table. We found this project and decided to share with you because it is highly practical and easy to complete and in return it will provide you with super modern coffee table with superb design. Take a look at the project below.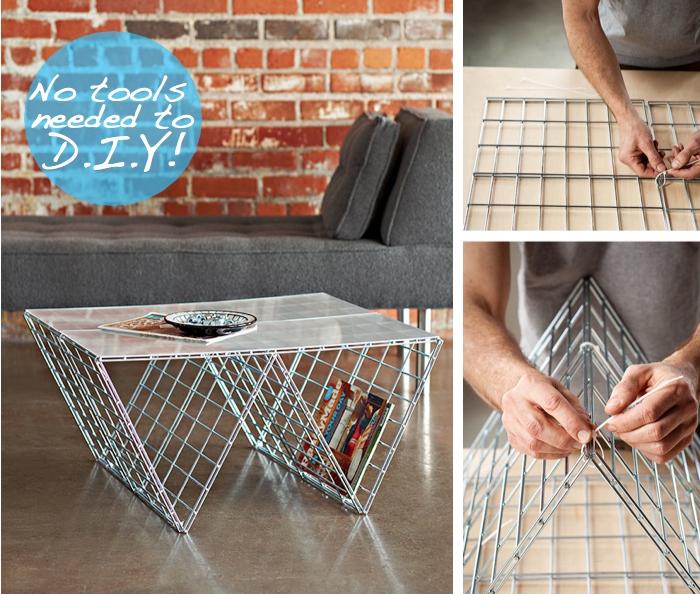 Image Source: the Fun Crafts
It looks really beautiful and contemporary right? If you want to learn how to make this awesome project,  look at the detailed tutorial here.