The most beneficial thing about recycling old furniture and repurposing it was the fact that you will spend less money, show your creativity and utilizing the maximum of your old furniture. In case you have an old dresser which you are sentimentally connected to and you cannot allow to throw away you can at least repurpose it and give it a new function. For instance, why don't you make your old dresser into a super cool bench, which can stand out in the hallway or your sitting area. Below you can check out the tutorial and see our idea that will help you to transform your old dresser into a new functional bench.  Enjoy!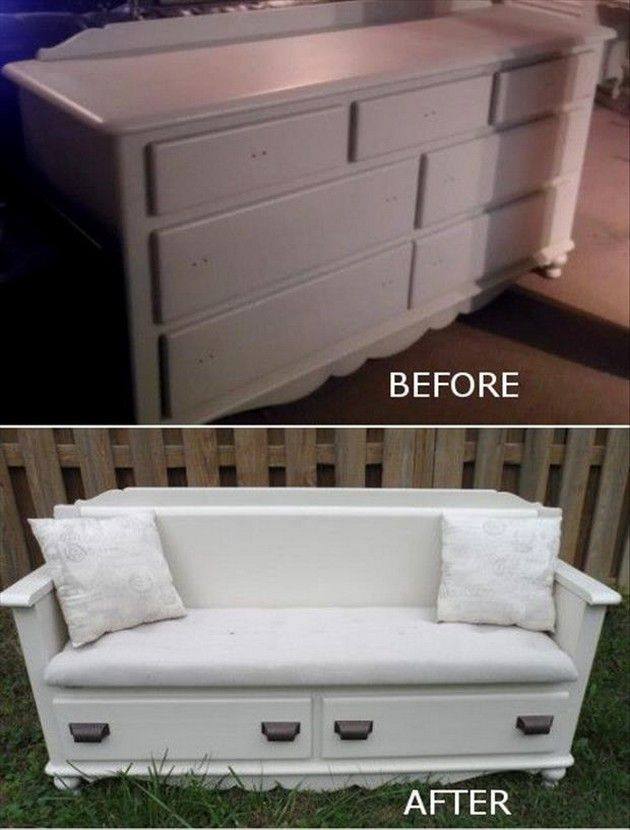 Image Source: My Repurposed Life
To attain this bench you will need a solid tool box and maybe a help of a carpenter, but if you are handy enough you can comfortably do it yourself. To learn how to make this super creative bench you can read the entire and over all tutorial, here, which will help you to learn how to transform your old dresser into a cool bench. Enjoy!