Halloween is around the corner, and if you still don't have the highlight pumpkin of this year, no need for panic, you still have time, and we have a super cool and creative idea for you.  Tinkerbell  is adored character , that most often remind us to our childhood, and besides that Tinkerbell on a pumpkin will look extremely cute and adorable. Therefore, if you feel like you lack a creativity in pumpkin carving this year, you are saved. Take a look in these easy step guide, pick up your carving tools, and get ready for super creative Halloween.
Needed supplies:
1 Pumpkin of an average size
Tinkerbell Image Template
Hot knife
Cordless drill
Artificial carving saws
1.Apply the image of Tinkerbell on the pumpkin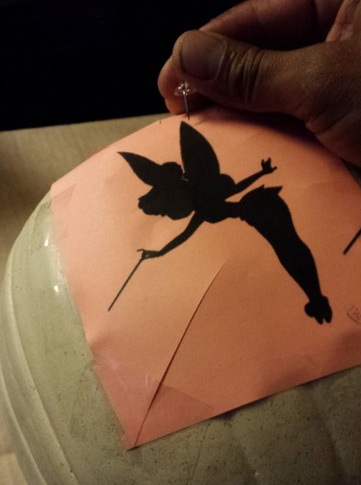 Image Source: Handimania
Apply the image of Tinkerbell on the pumpkin, it is advisable to put the template on the center of the pumpkin.You can download the  template image below in the article.
2..Pock on the image with a pushpin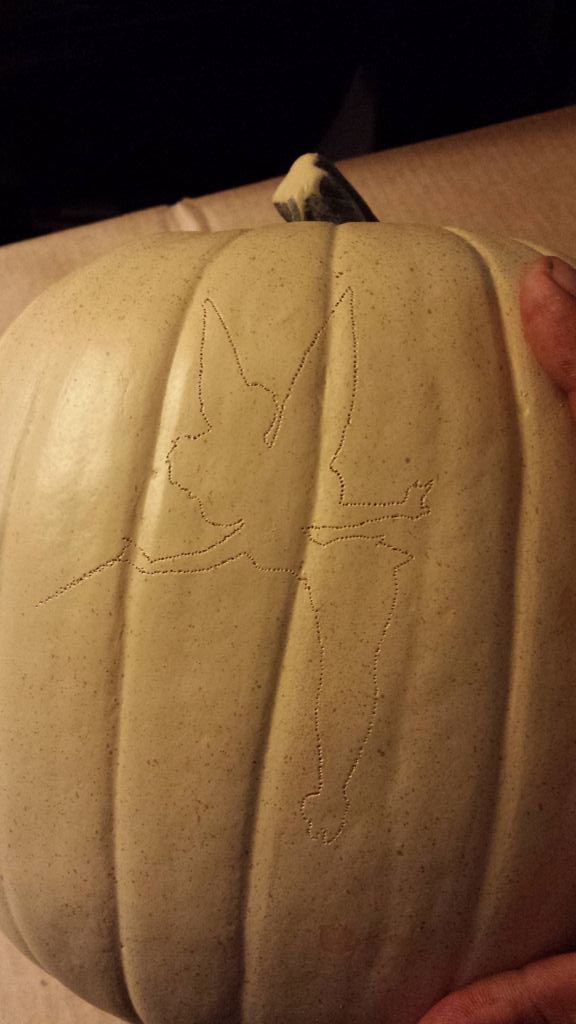 Image Source: Instructables
Follow the outer line of  Tinkerbell's and with a pushpin pock the silhouette. When you are finished with the pocking you can remove the image. In addition, use the pushpin to pock the pixie dust, beginning from the front to the back of the pumpkin.
3.Use a hot knife to carv the image of tinkerbell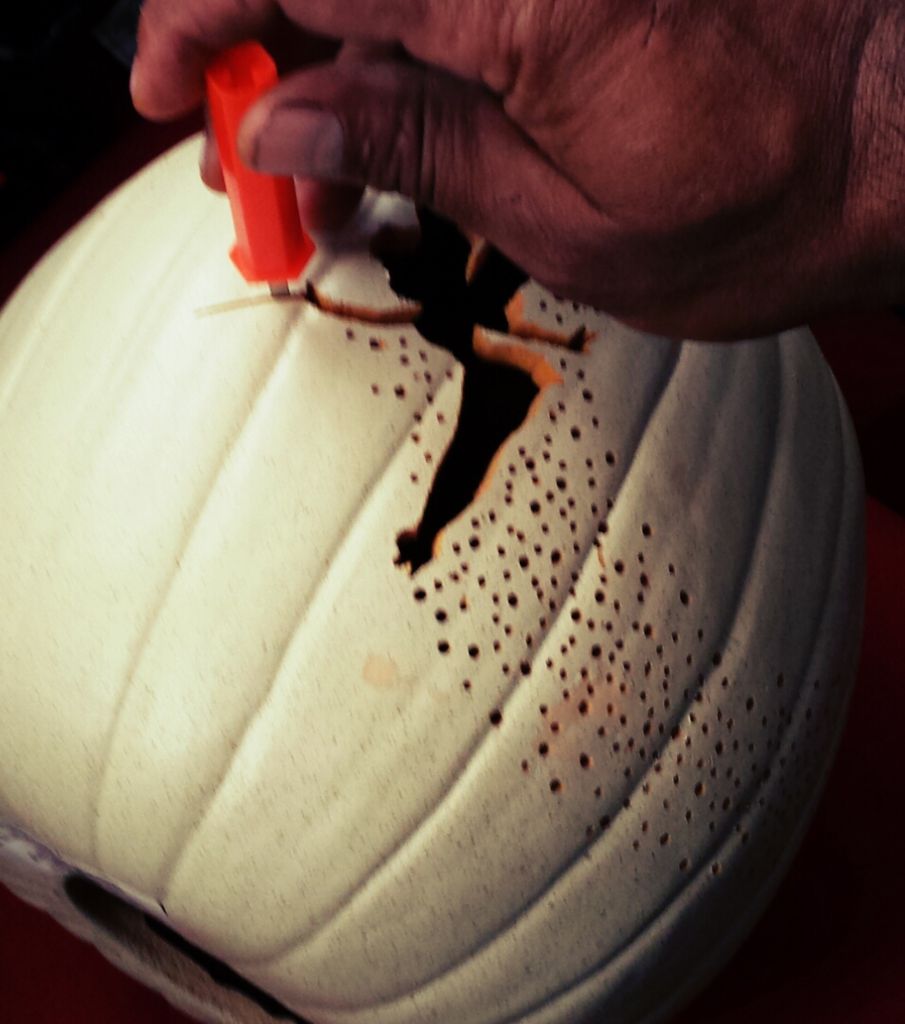 Image Source: Instructables
By following the outer line, use a hot knife to carve out the image of Tinkerbell.
4.Make the pixie dust with a cordless drill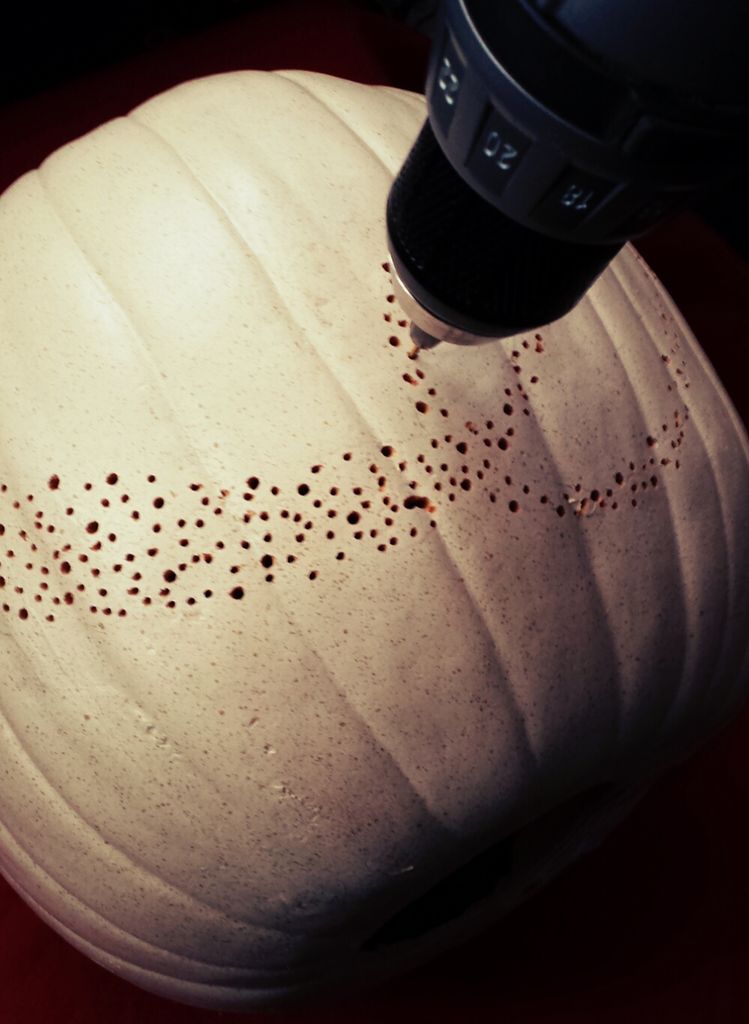 Image Source: Instructables
Use a cordless drill to make the Tinkerbell's pixies dust  all over the pumpkin.
5.Put a small light  bulb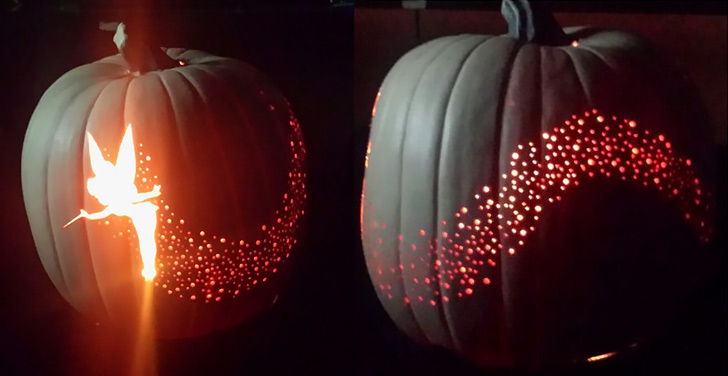 Image Source: Handimania
Like it? Please 'Pin it'
Put a small light-bulb inside of the pumpkin and light up the magical dust of Tinkerbell.
Here is  the image template of Tinkerbell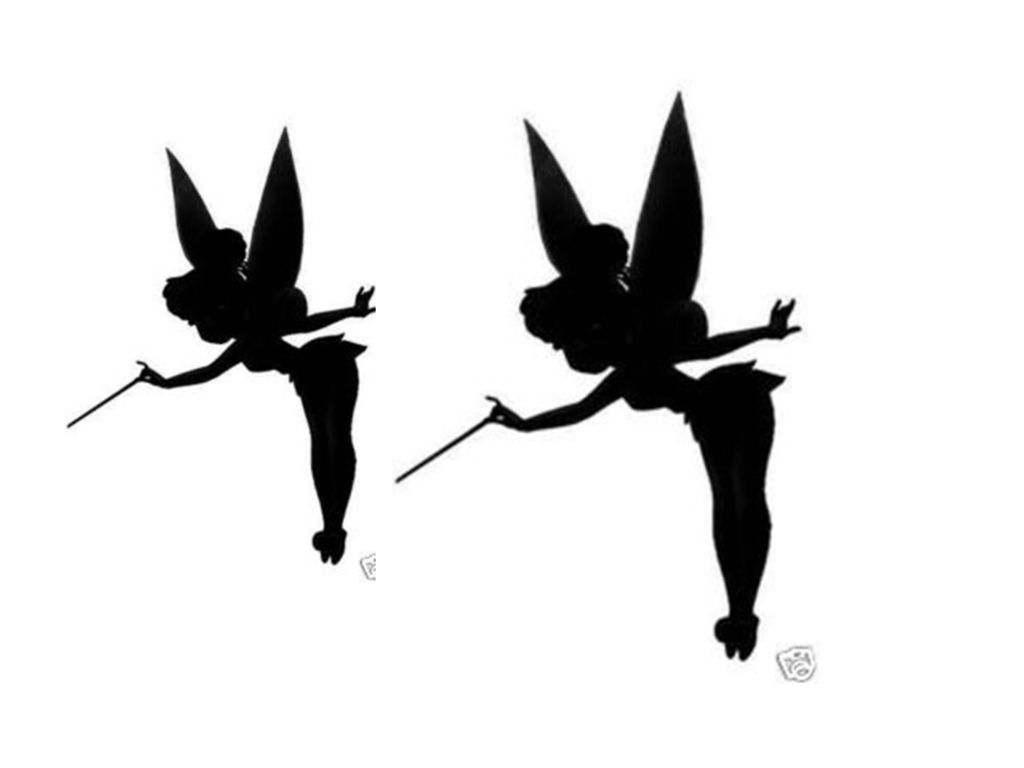 Use this image as a template for the carving.
Have fun carving your magical dust pumpkin and have Blistfull Holiday.
Don't forget to share your results with us in the comments below.