The beauty of art is to see art in something not so beautiful and create a masterpiece from it. Art is seeing beauty in everything like for example an egg carton. The rough and aesthetical form of the egg carton may seem like unusable for nothing but if you see through and analyze its rough structure you can create a merely beautiful  mirror frame from a simple egg carton. Create a statement mirror  from a simple egg carton. Follow the below easy guide and start preparing for your new beautiful framed mirror.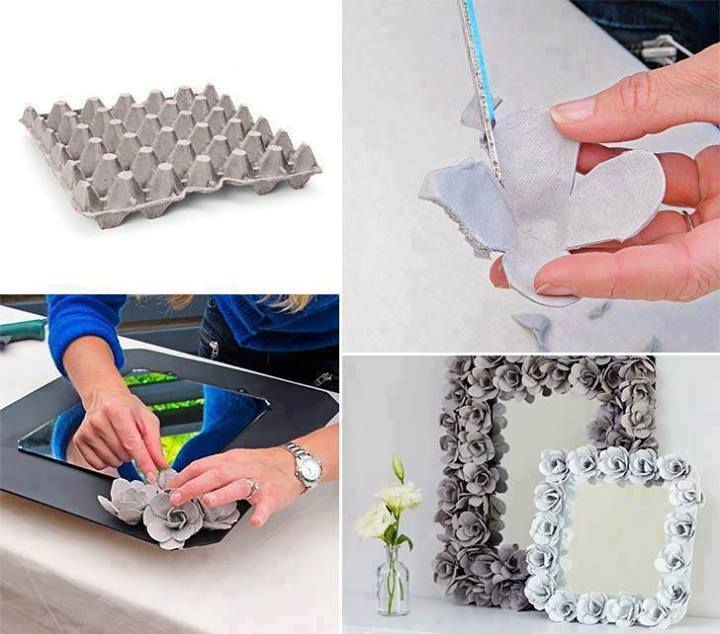 Image Source: Lifestyle
To make this mirror frame you will need the following supplies:
12-cup egg cartons
Hot glue
Plain mirror frame and mirror
Scissors
Step 1: Slit one cup of the egg carton and cut it on the corners in order to make a flower.
Step 2: Glue the flower made out of the carton to the mirror tile
Step 3: Repeat the process with all of the egg carton cups.
Step 4: Glue them one to another to make a beautiful flower frame.
Mirror Mirror on the wall who is the prettiest of them all? – My mirror frame, replied the mirror.