You as a parent know how important it is to provide to your child the best room with the best possible organization and neat appearance, and shelves are most often as a synonym for organization. You can never have enough shelves in your child's bedroom and besides organization shelves can work as a great decorative element in the interior. Thanks to the immense increased creativity in the furniture design, now you can find a shelves with super creative and fun design. However, better than purchasing an ordinary shelve you can utilize your craft abilities and create a super fun and interesting sheep shaped shelf that will surely act as a main charmer in your kid's bedroom. Take a look in the project below.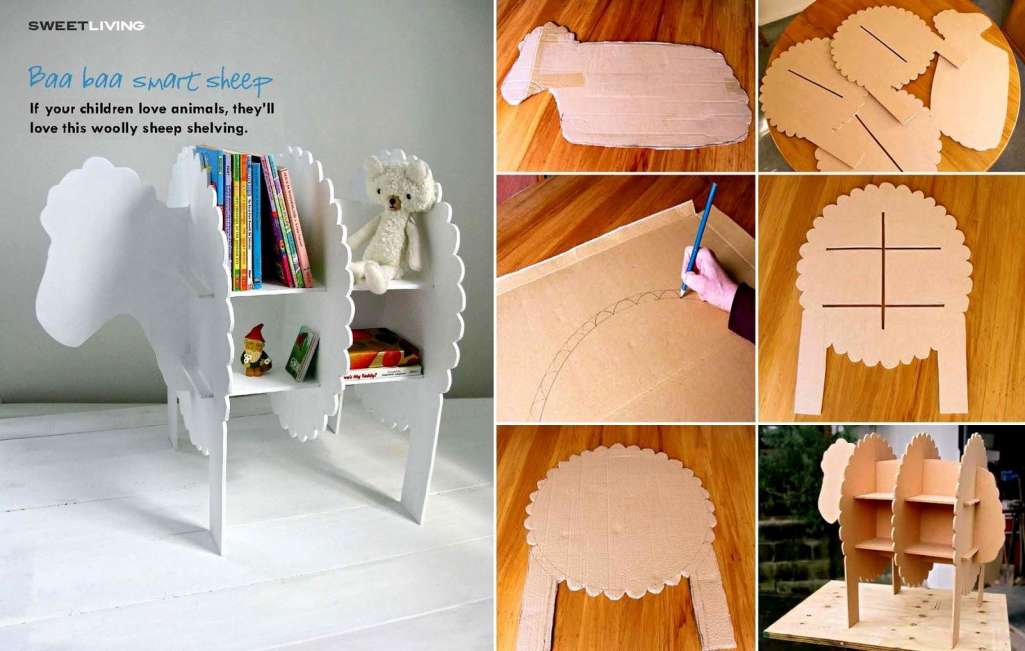 Image Source: Mag hanerat
How adorable and cool is this super cool sheep shaped shelving, right?  This sheep shelf will surely create super interesting and neat appearance in your kid's bedroom. If you want to learn how to make this project, take a look at this link. Have Fun!