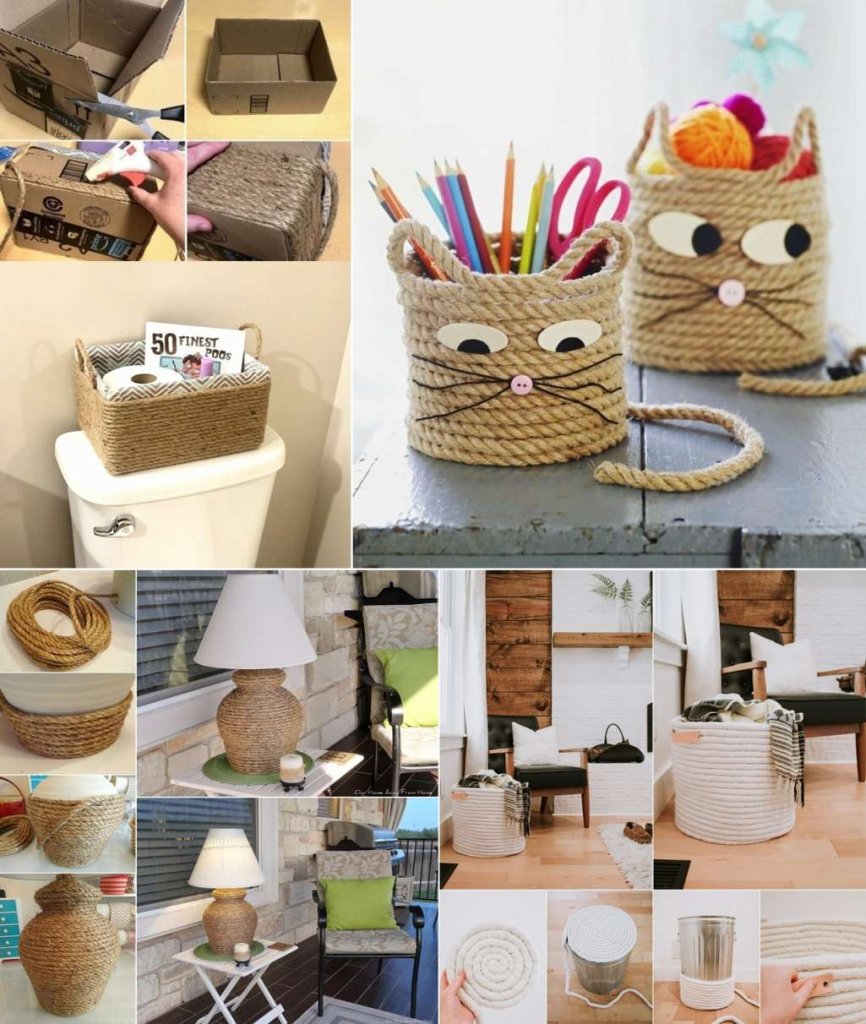 Want some nautical themed home decor or something that can bring texture and style to your abode? If yes then, here are some DIY rope projects.
Rope Pencil Holders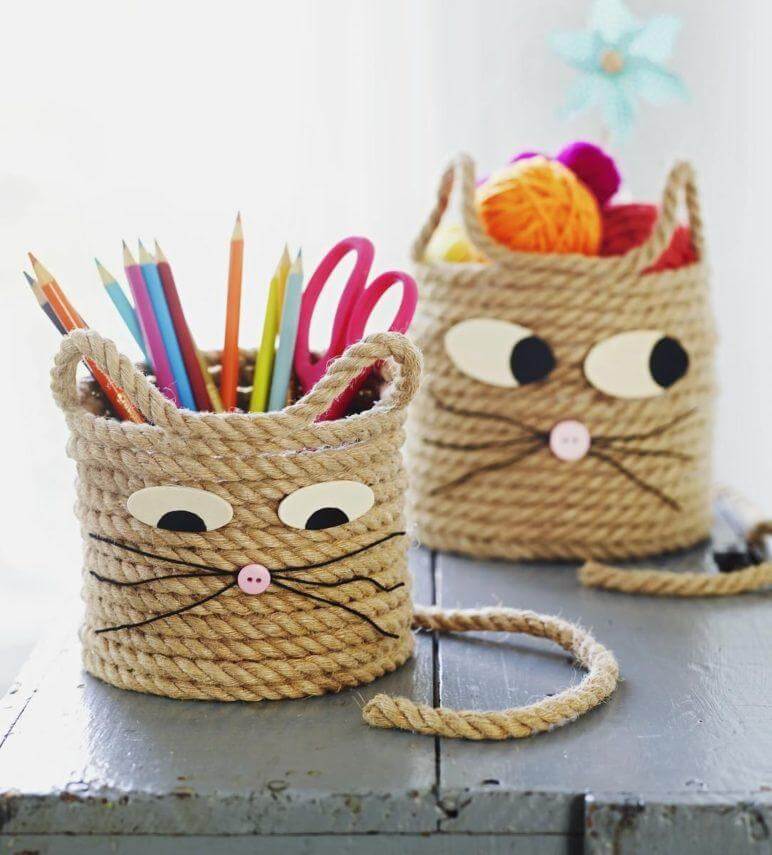 Grab a hot glue gun. And start wrapping some recycled tin cans in rope. Make ears of the animals by looping and glueing the rope. Use felt, buttons, and yarn to detail the animal faces.
A Storage Caddy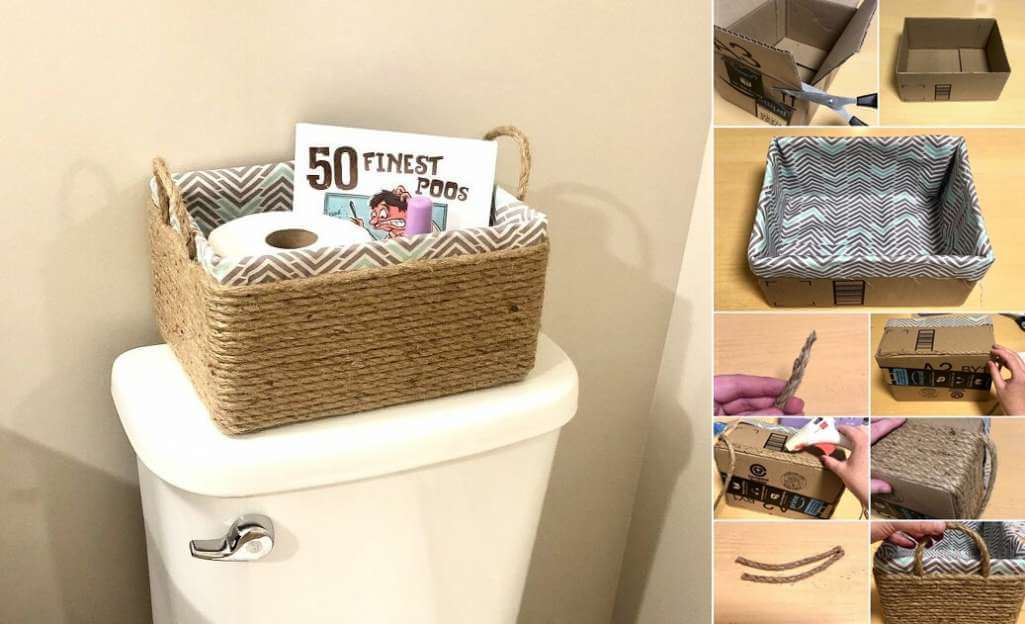 Cover a cardboard box in twine rope to use as a storage basket for your bathroom.
A Rug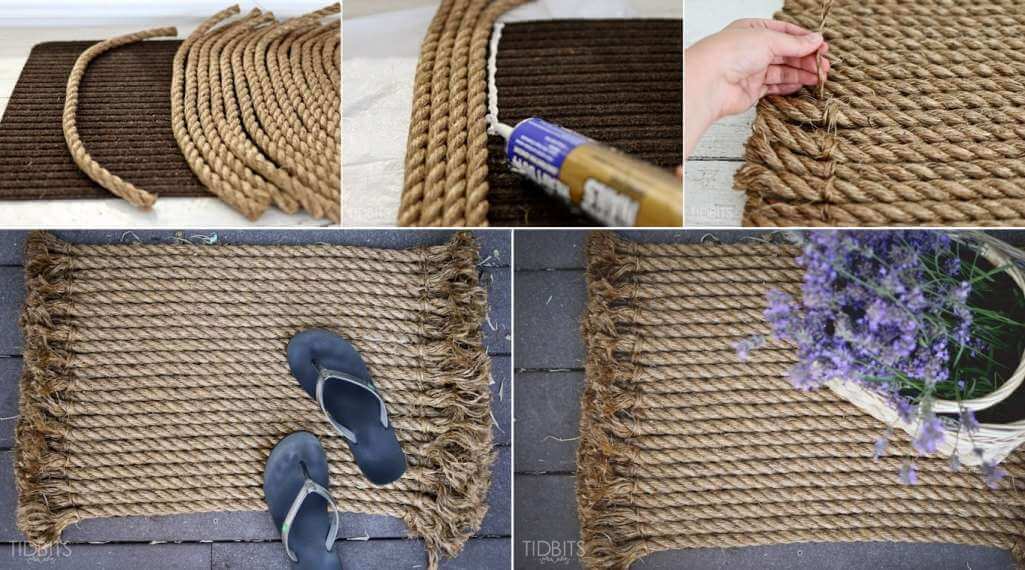 Cut rope into equal-sized pieces according to the size of an outdoor mat. Use liquid nails adhesive to put the rope pieces in rows. Use twine to weave the ends of the rug.
A Lamp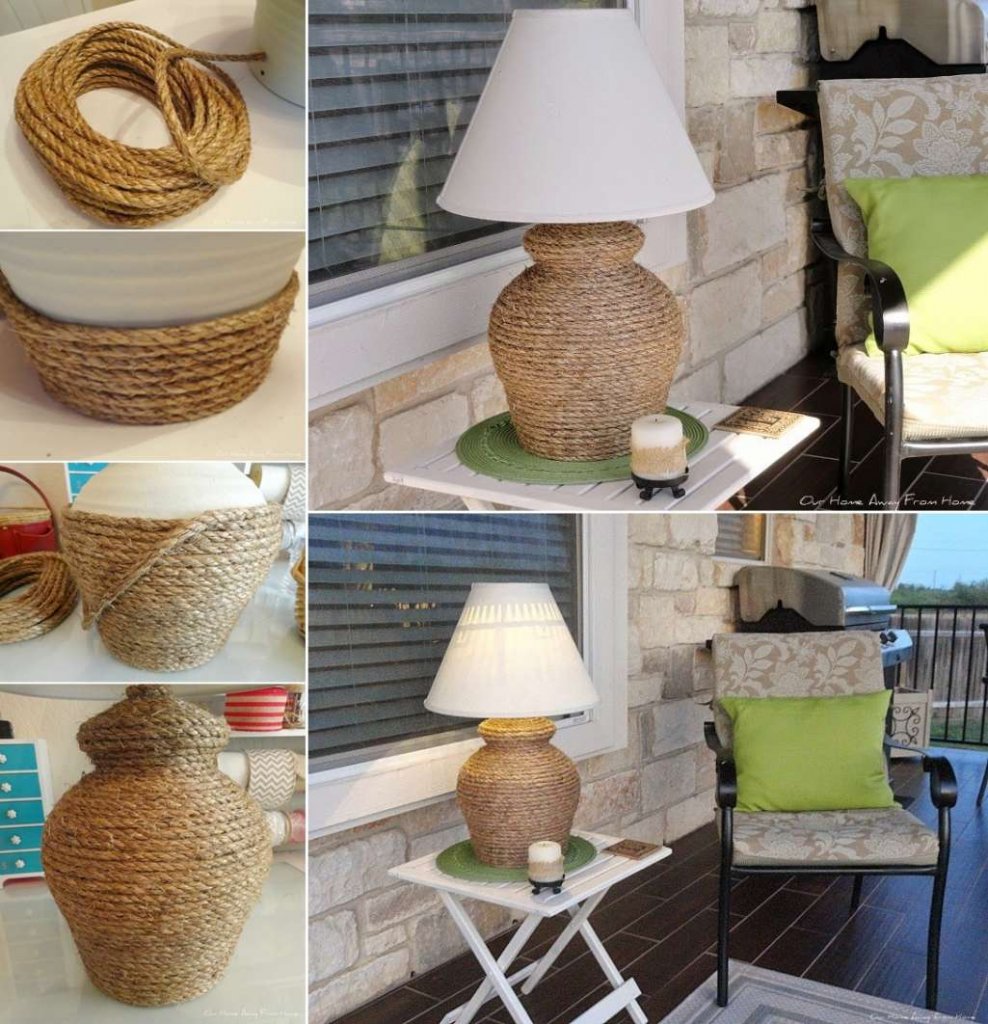 Give a quick makeover to an old lamp by covering it in rope using a hot glue gun.
A Planter Hanger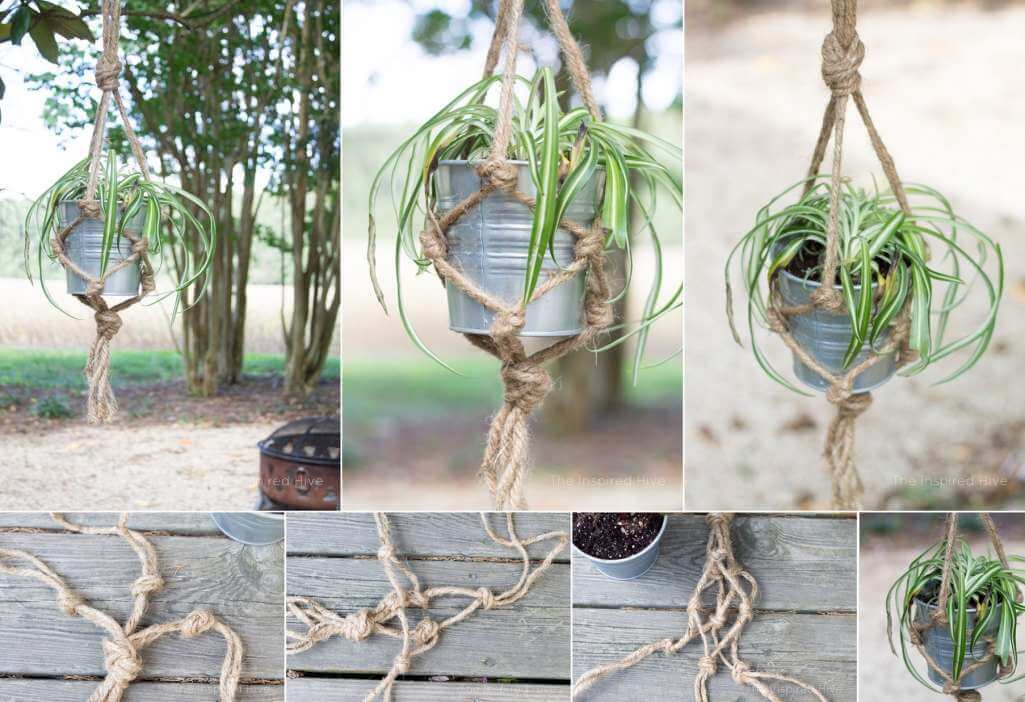 If you know how to do macrame then make a jute rope macrame planter hanger for your home's indoor or outdoor.
Monkey Fists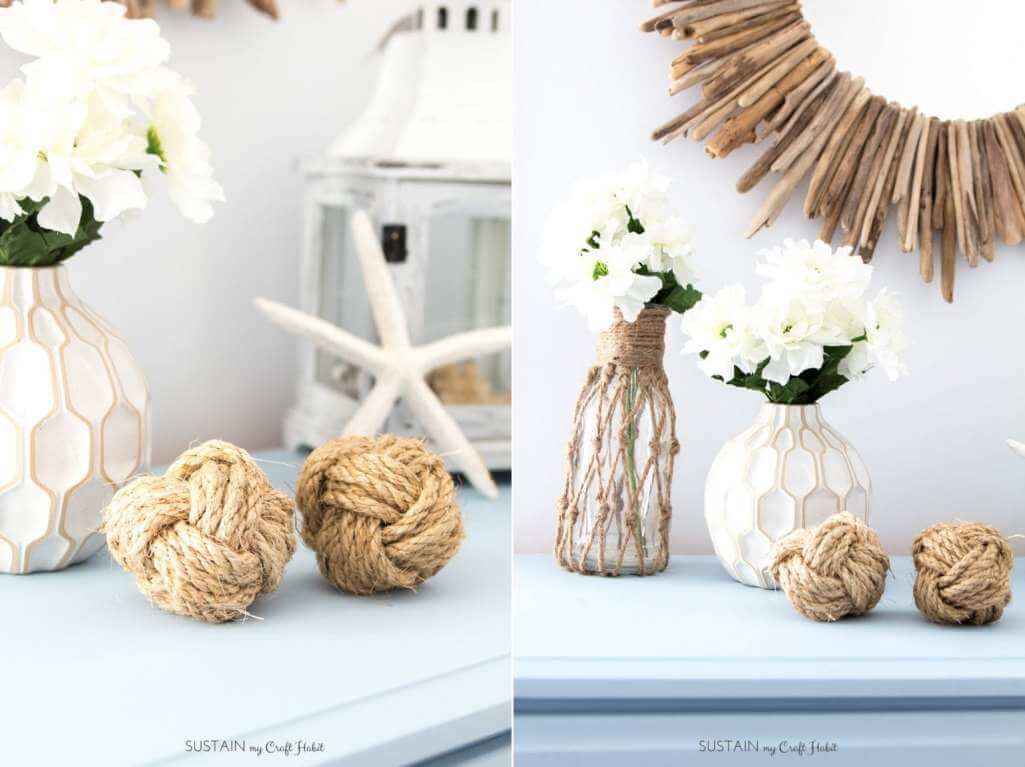 Follow this video tutorial for making these nautical rope balls also known as monkey fists.
A Nautical Candle Holder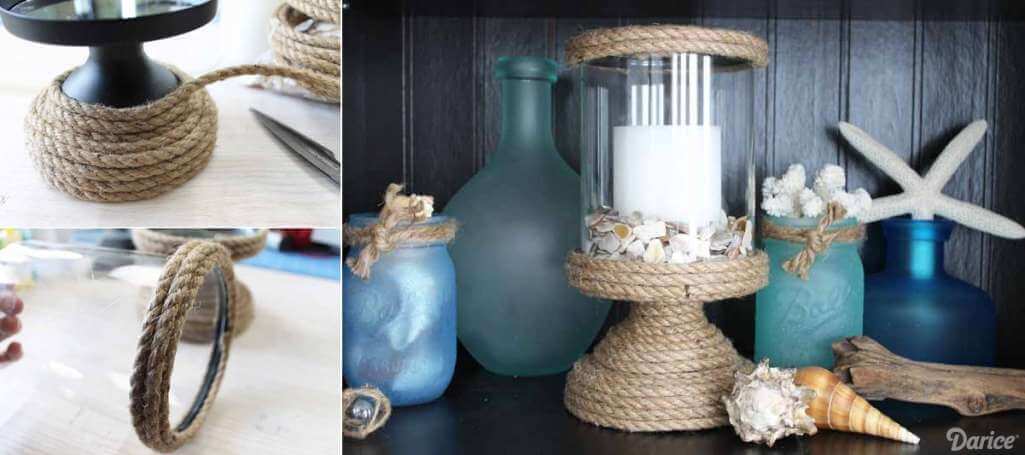 Make a nautical candle holder by wrapping jute rope around it.
A Nautical Wreath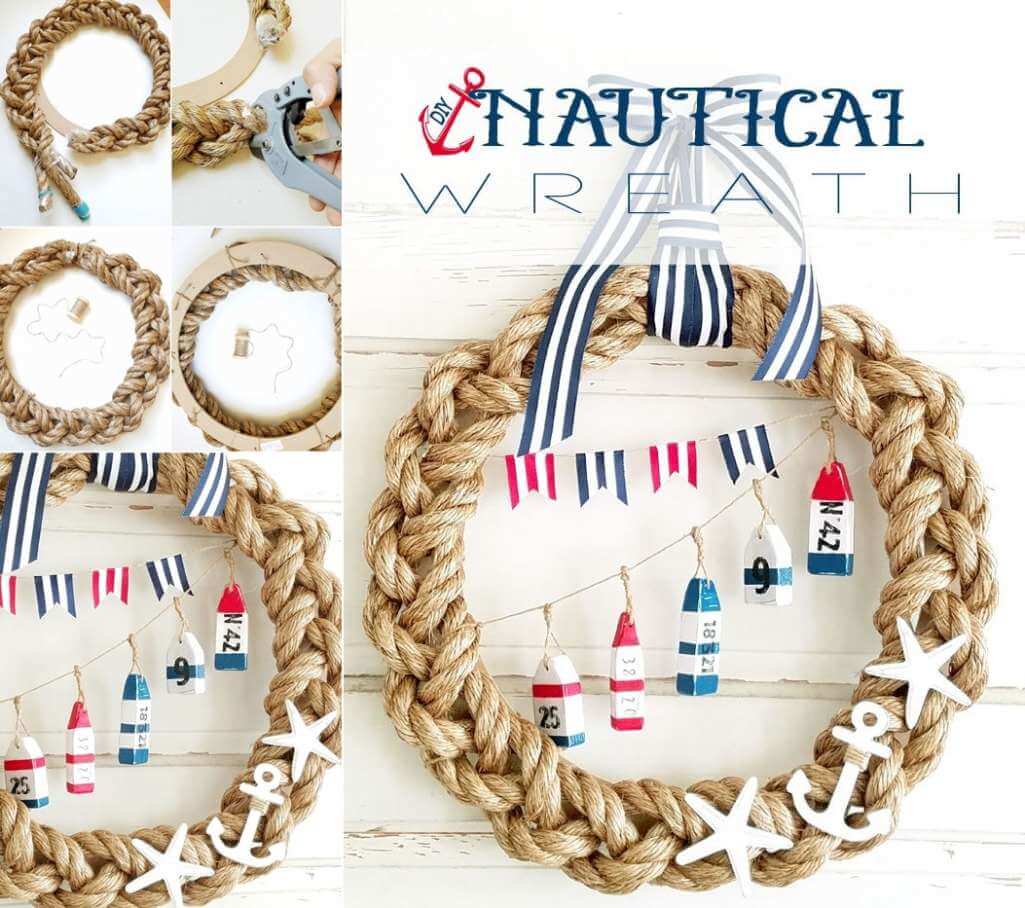 Make a braid of a thick jute rope. Cut it with a cutter and glue the ends. Then fasten the rope ring to a cardboard craft wreath base.
Curtain Ring Alternatives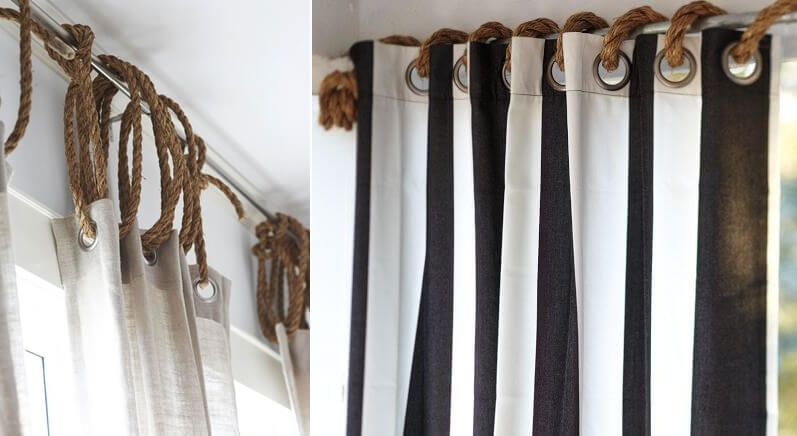 Use rope loops as a curtain ring alternative. You can also use rope loops as curtain tie backs.
A No-Sew Storage Basket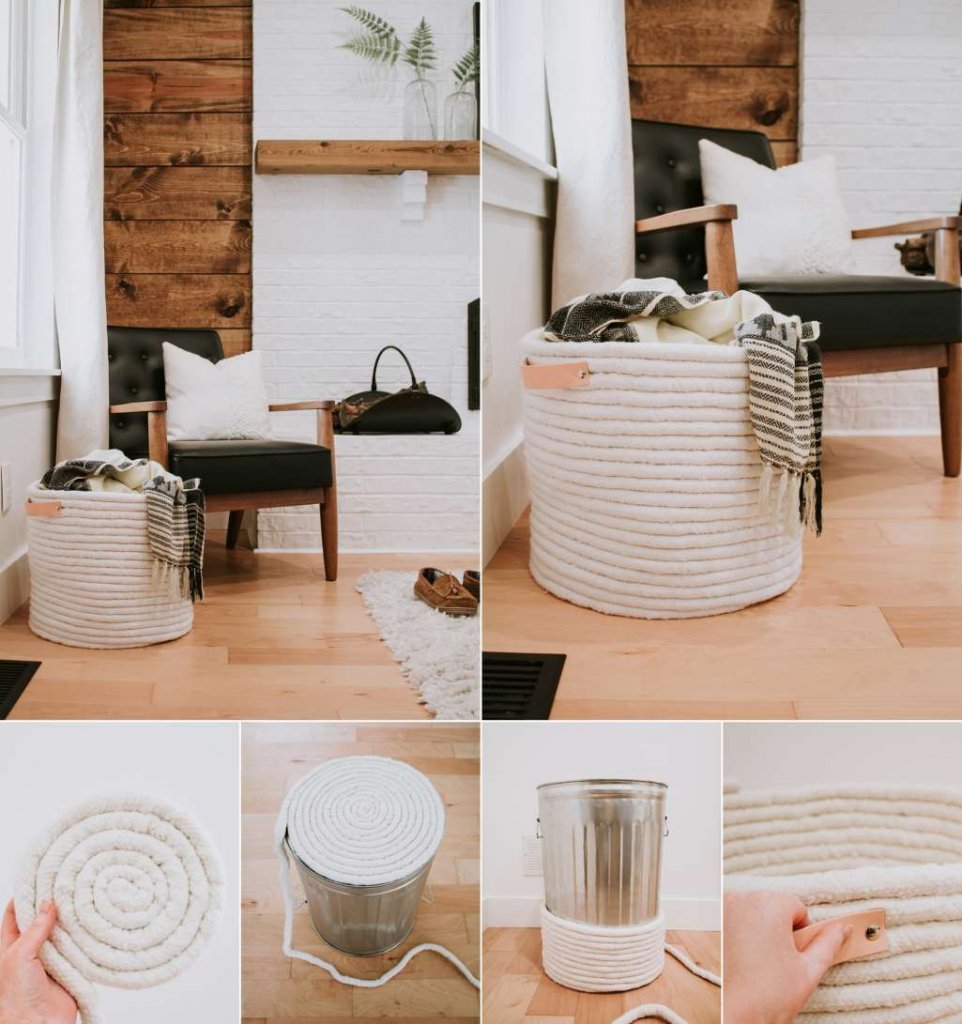 Wrap a metal trash can in chunky rope. Put leather loops with screws once the basket is done.