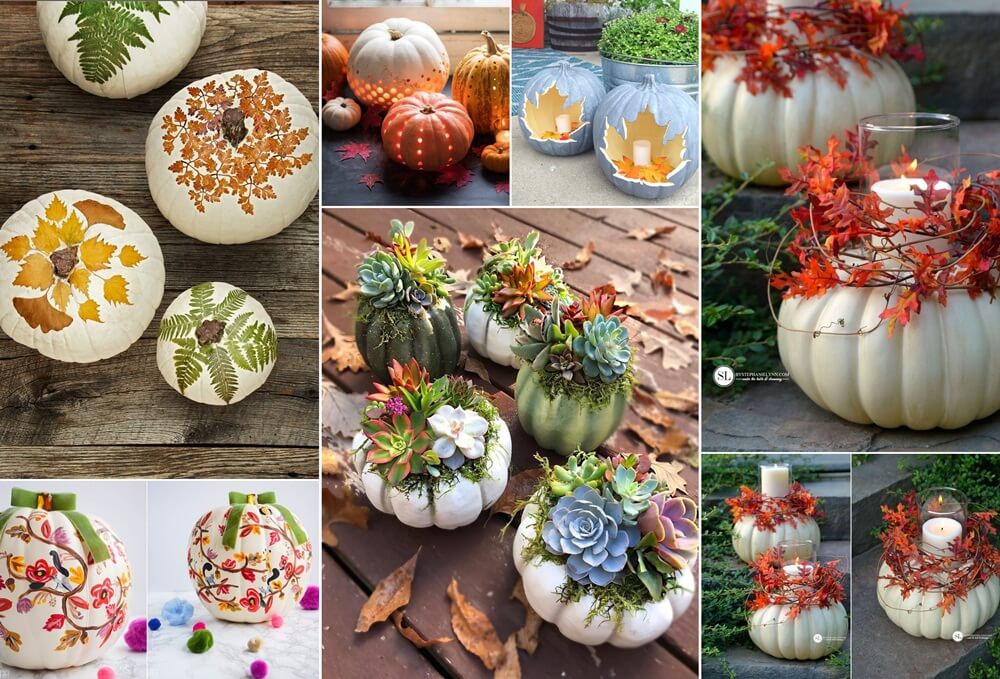 Fall has arrived and it is the season to decorate with pumpkins. If you are bored of the traditional pumpkin carvings then here are some creative ideas.
1. Make Pumpkin Candle Holders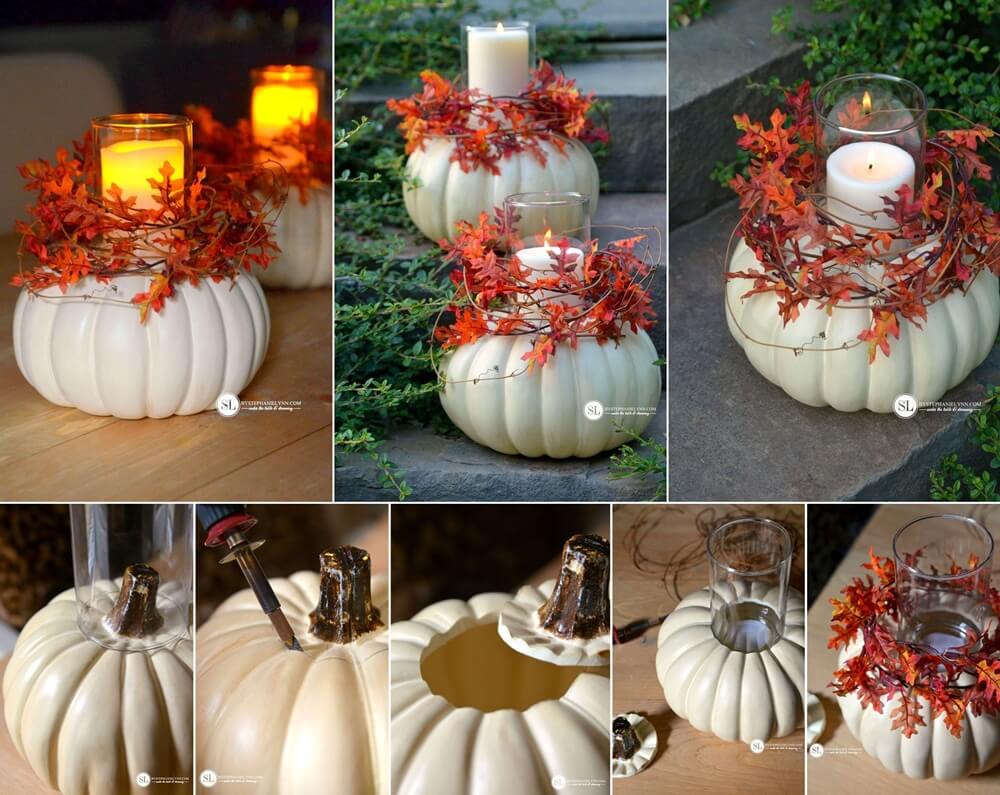 Cut a hole in a pumpkin equal to the diameter of a candle holder. Put the candle holder inside the pumpkin. Embellish it with leaves. Put real or faux candles in the vases.
2. Plant The Pumpkins with Succlents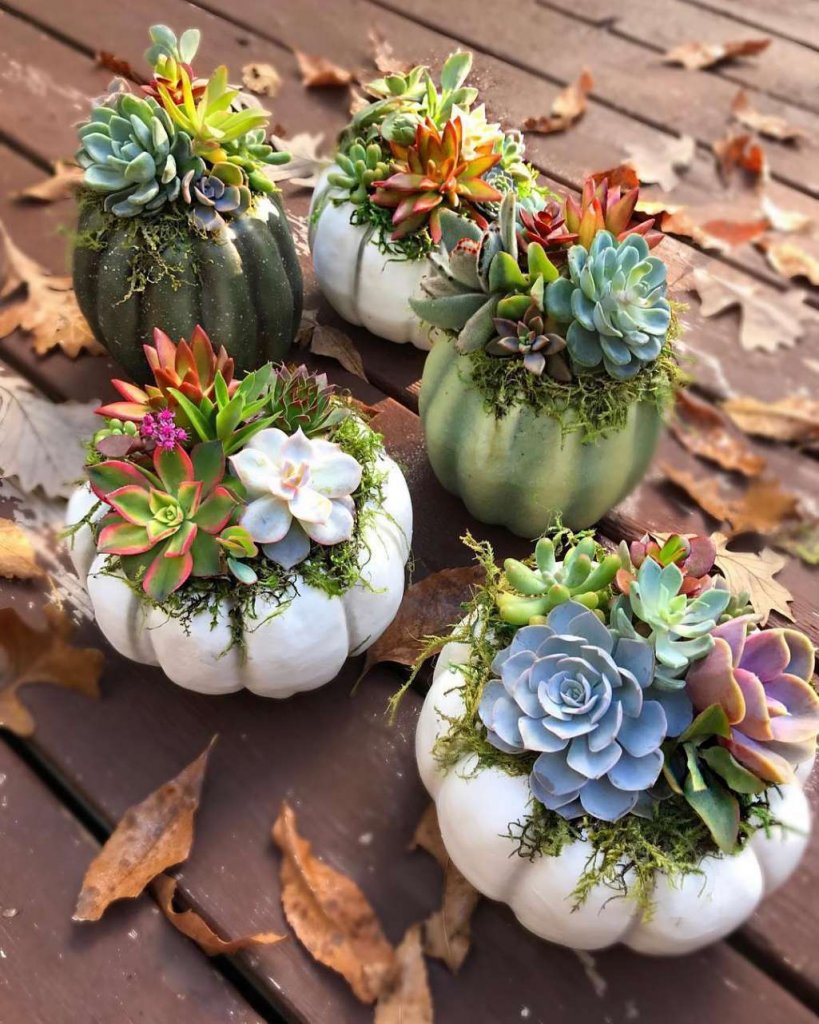 3. Decorate the Pumpkin with Flowers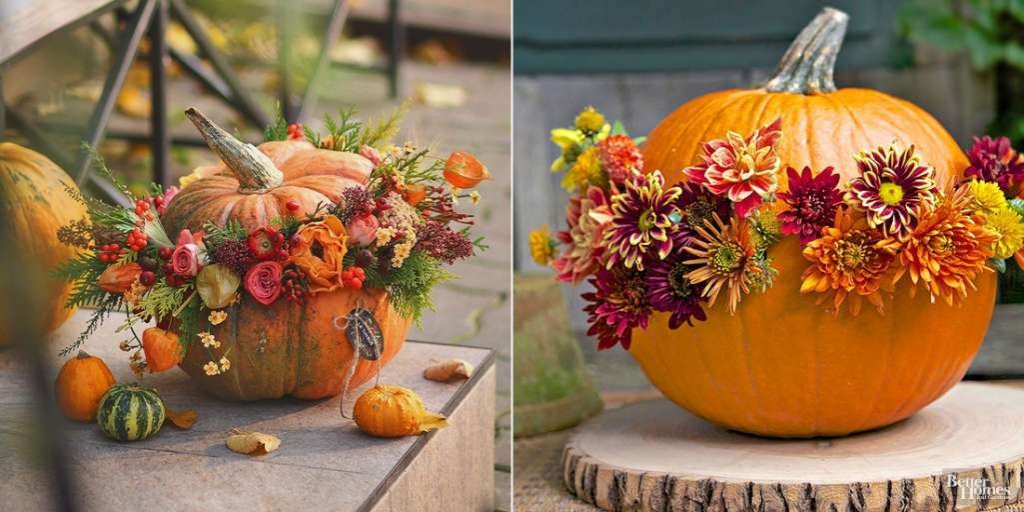 Make holes in the pumpkin. Put flowers in the holes. And put the stems of the flowers in florist vials placed inside the pumpkin.
4. Make Maple Leaf Carved Pumpkins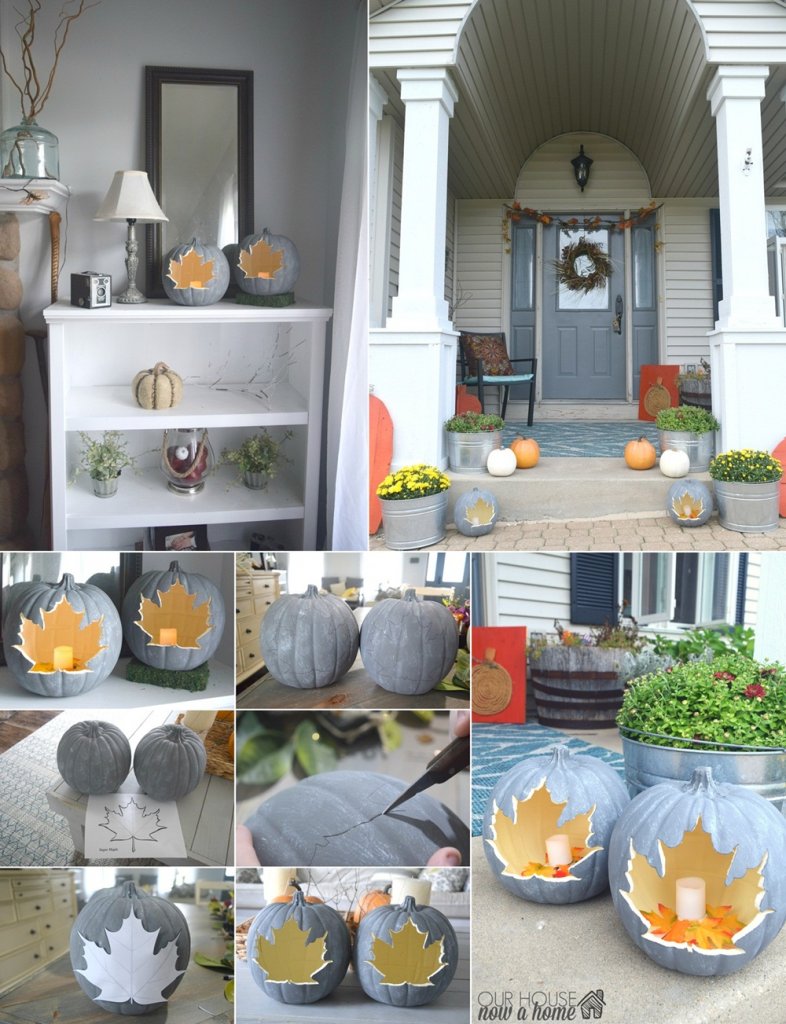 Draw a maple leaf outline on the pumpkins. Cut with a x-acto knife. Place faux candles with faux maple leaves inside.
5. Decorate a Pumpkin with a Crochet Doily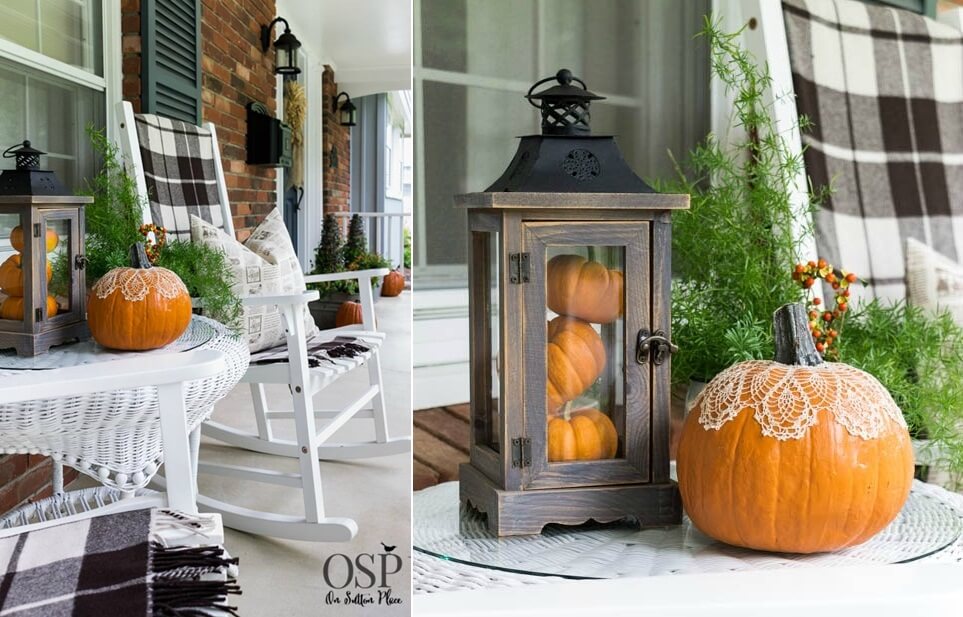 6. Decorate The Pumpkins with Puffy Fabric Paint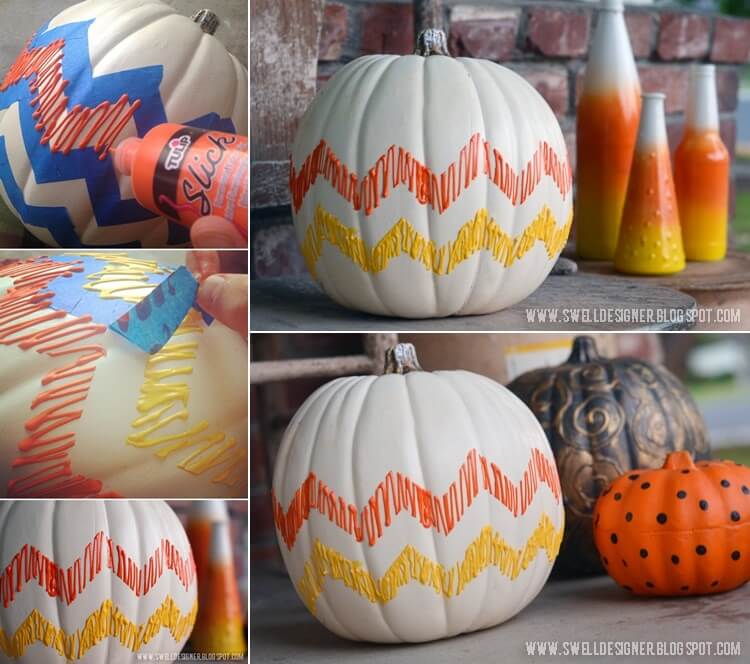 Make chevron stripes with painter's tape. And create patterns between the stripes with embossed fabric paint tubes.
7. Make Fretwork Pumpkins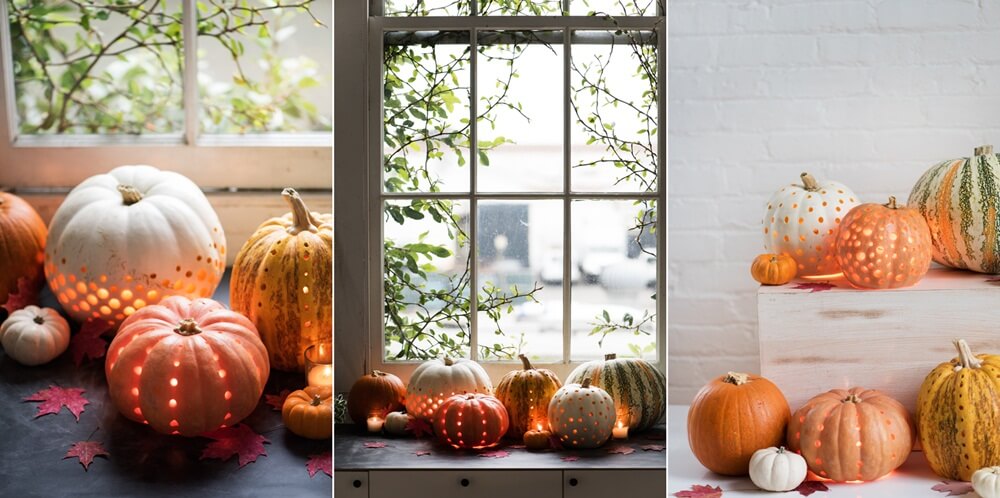 Use different tools such as screwdriver and drills for making patterns on the pumpkins.
8. Hand Paint a Pumpkin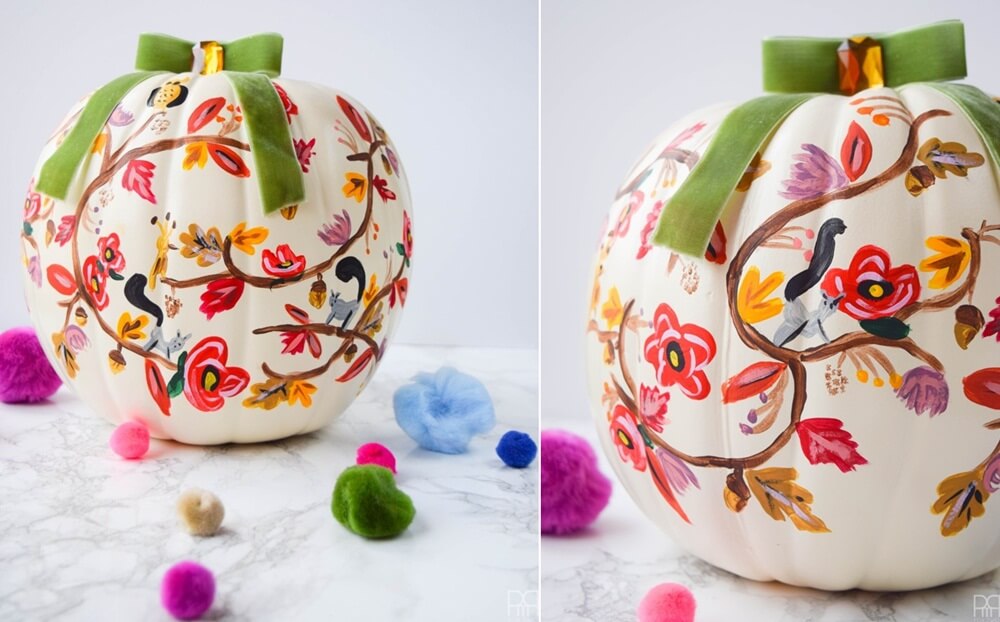 9. Embellish The Pumpkin with Gold Washi Tape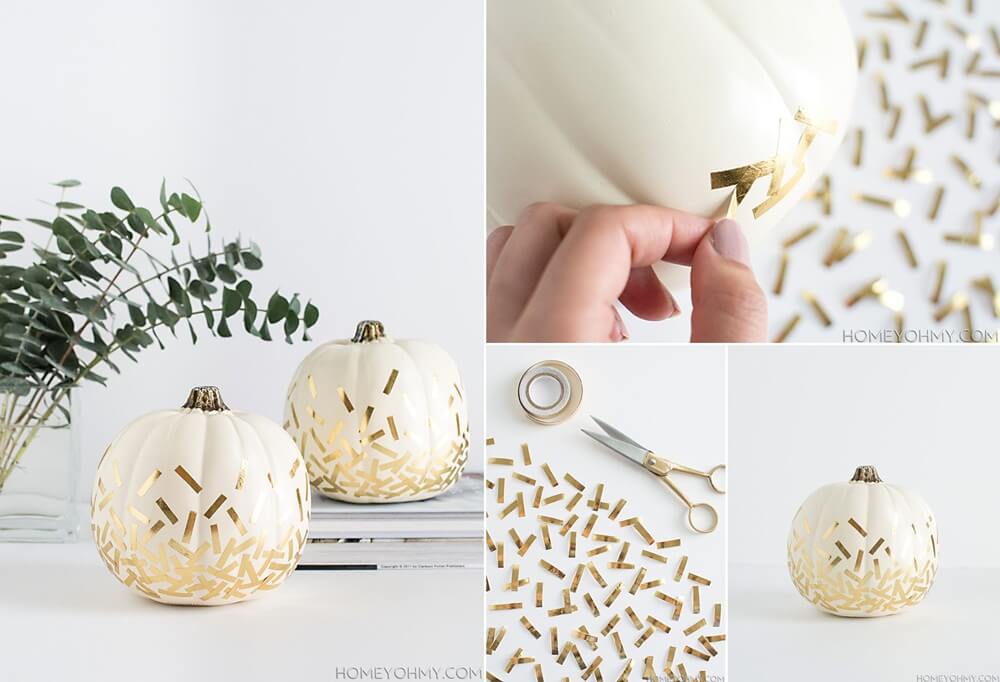 Gold washi tape will look like confetti on the pumpkin. You can try more colors too.
10. Decorate The Pumpkins with Dried Leaves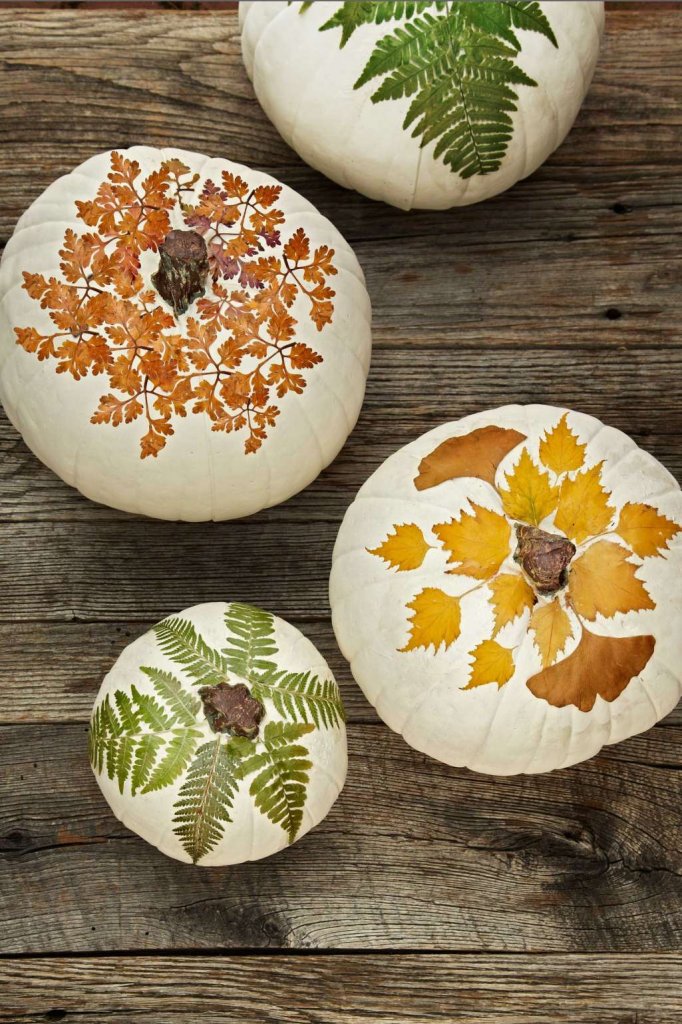 Use mod podge to decoupage the leaves on the pumpkins.