The design and style of the lamp can surely works as an accent in your home and provide the place with super modern and contemporary statement.  Lamps tend to enhance the overall aesthtic appearance of the interior and provide the place with cool and modern touch. However, lamps tend to be expensive and not everyone can pruchase a super modern lamp. Anyway, if you cannot purchase a luxury lamp, you can make it by yourself and provide your interior with super cool and bold ambiance. paper lace doily lamp can work as a great decorative piece in your home and enhance the overall appearance of your interior. Check out the diy project below.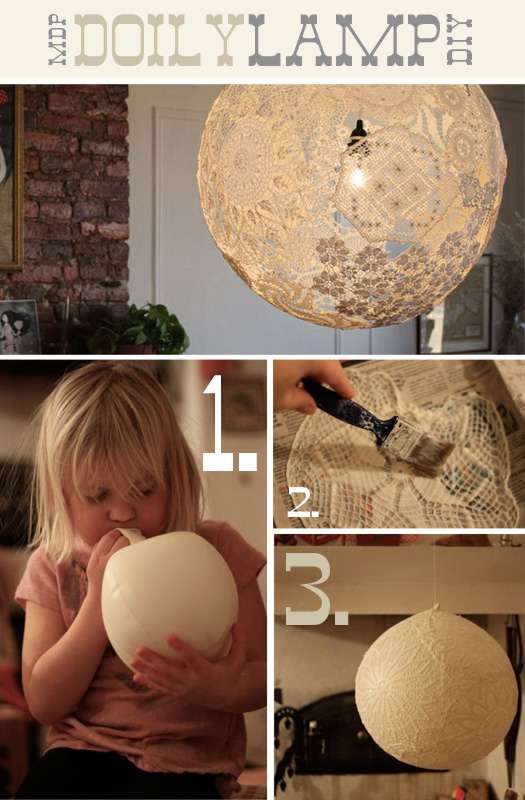 Image Source: How to live lovely
This project will be incredible easy to be done and you will have a super cool and modern lamp in your home. All you need for this project is saloon, paper lace and glue. Howerver to learn how to make this super cool lace doily lamp, check out this link in order to see the detailed tutorial. Have Fun!