The landscape in your garden can hold a really artistic and aesthetically advanced appearance if you just used a little bit of creativity. Stepping stones are inventive element of the garden and can really work in way of beautifying the garden and providing the place with a nice decorative touch.  Mosaic stepping stones look really creative and artistic, so they can add a nice decorative touch in the garden. The mosaic stepping stones can break through the plain grass in the garden and provide the place with ecstatic and lively appearance. We have a found a super creative and interesting mosaic stepping stone project that you can do by yourself, which will take a little of your time and provide your garden with nice lively appearance.  Take a look at the project below.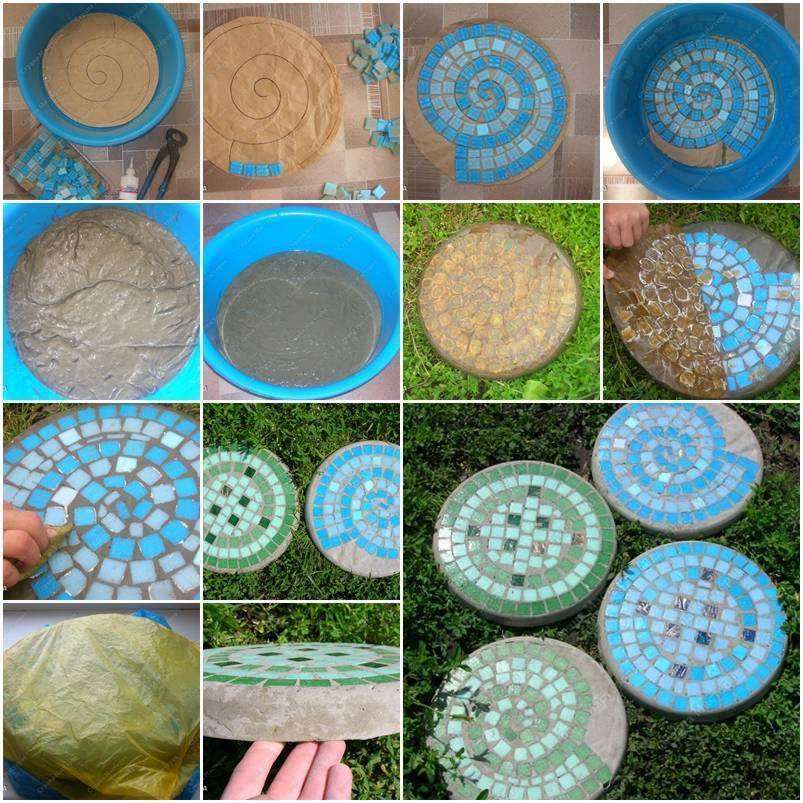 Image Source: I creative
These stepping stones look super easy to make and if you want to learn how to make them, check out the detailed tutorial here.