Decorating the Christmas tree is always fun and creative process, especially if you came up with cool and interesting ornaments that you've made by yourself.  What do you say about super adorable mini mitten ornaments for this year's Christmas?– You'd better say hell yeah, because this super cute mitten ornament will surely be  a super fancy outfit for your Christmas Tree. This project is super easy to make and we bet that you have a bunch of old sweaters, that you don't know what to do with. Well, here is a Solomonian solution, start cutting that sweater and make yourself a super adorable mini mitten ornament.
1. The Needed Supplies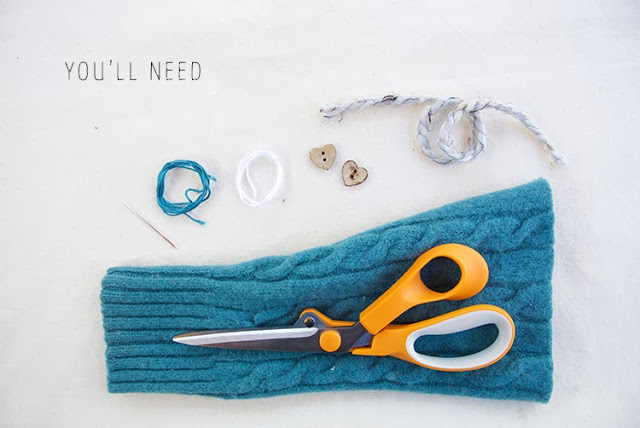 Image Source: CremeDeLaCraft
-Old Wool Sweater;
-Scissors
-Embroidery floss
-Yarn (8 inches)
-Buttons, Ribbon(Optional)
2. The Process
Image Source: CremeDeLaCraft
Step1- Prepare the sweater by washing and drying it.This is advisable because it will put together the wool fibers  and they will not fall apart when cutting the sweater.
Step 2- FInd an appropriate part of the sweater that will be later cut out in a mitten. The sleeves are recommended.
Step 3-Cut out two parts of the sweater in a form of a mitten.
Step 4- Sew the two pieces together.
Step 5- Additionaly sew a yarn to the mitten as a hanger.
Step 6-Decorate the mitten with buttons and ribbon.
3. The Result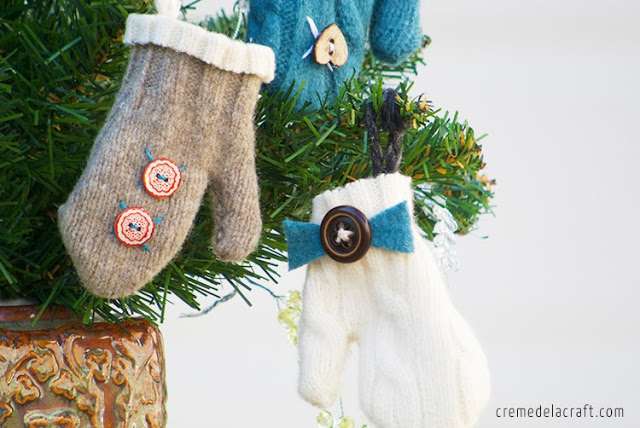 Image Source: CremeDeLaCraft