The Christmas clock is ticking and if you feel  bored with the last year's ornaments and you want to refresh this year Christmas tree with new cool ornaments, then this article will be  the light bulb moment. Well litterlary, because we are going to show you how to create super fun snowman ornaments from a basic light bulb. This project is easy and fun to make, because the light bulb has the perfect shape of an ornament and all you have to do is put your "creativity hat" and start  transforming light bulbs into awesome snowman ornaments.
The needed supplies:
-Plain Light Bulb
-Acrylic Paint
-Alcohol
-Glue
-Sock
-Buttons
-Ribbon
The process is easy and simple. First you have to rub alcohol to the light bulb, because the acrylic paint will stick much better. When the paint is dried out, you can start decorating the bulb with ribbons, black paint and sock.
Check some creative ideas of snowman light bulbs.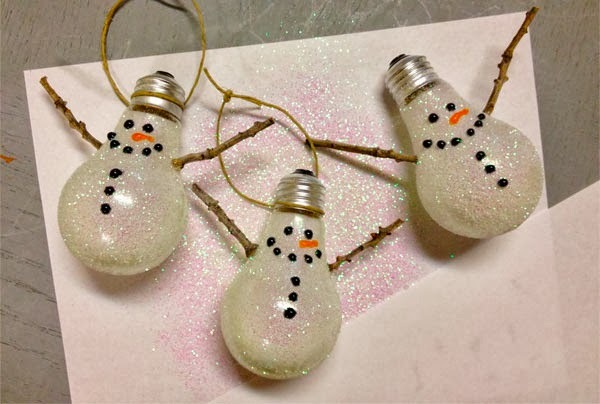 Image Source: GoodHomeDesign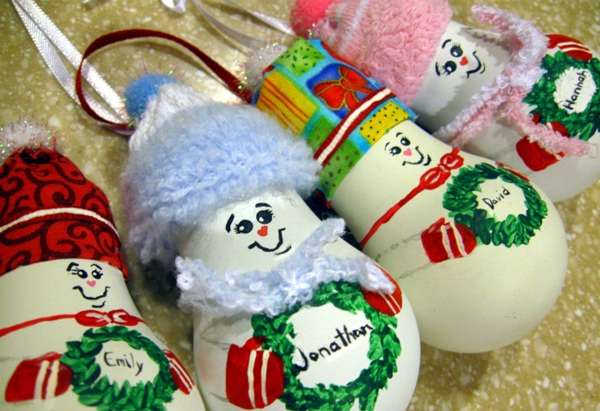 Image Source: GoodHomeDesign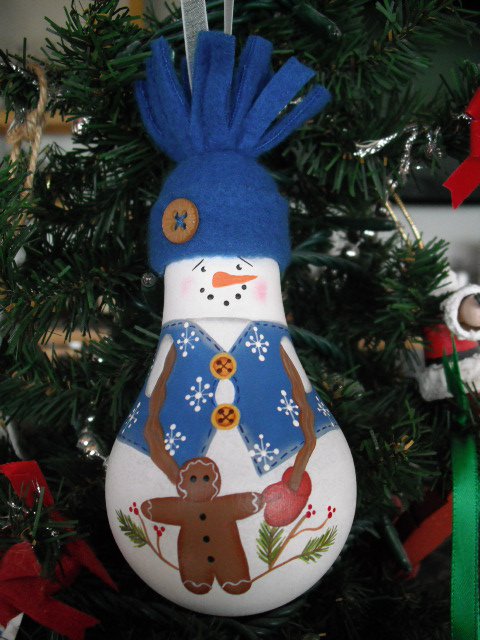 Image Source: GoodHomeDesign