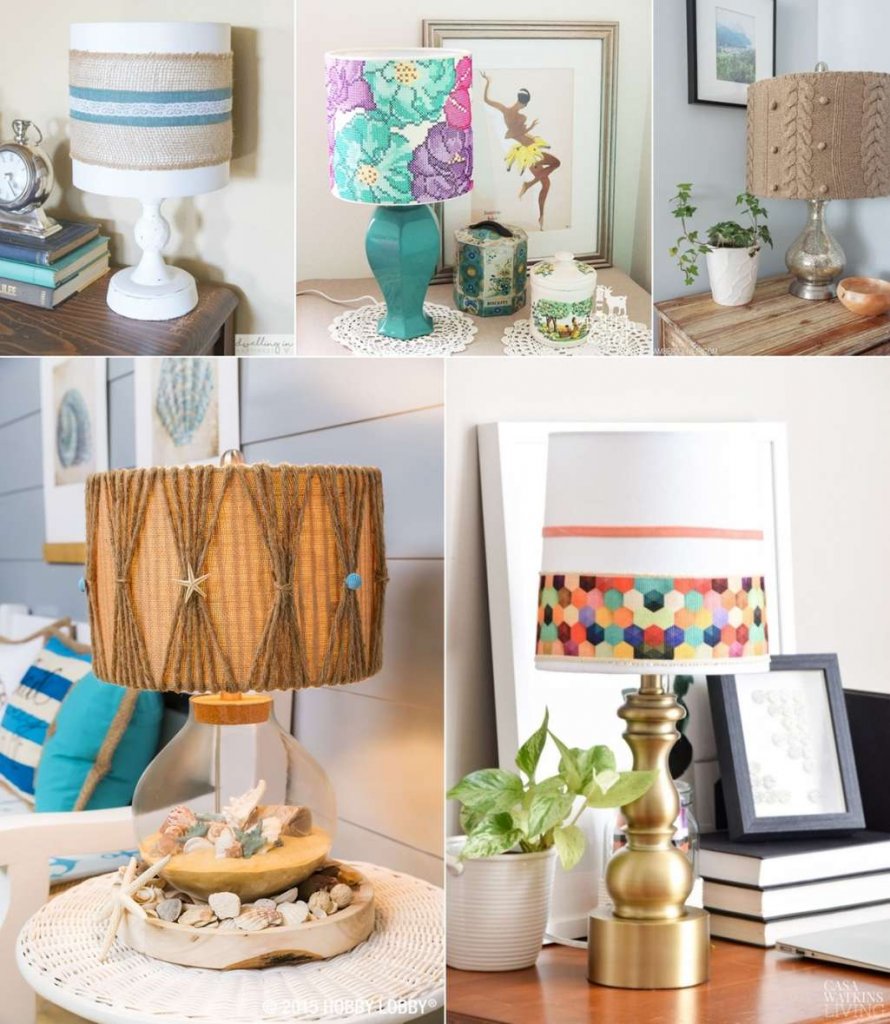 There is a lot of difference between a plain and a decorated lampshade. Usually statement lampshades are costly. But you can make yourself by following these ideas.
1. Make a Rustic Lampshade with Twine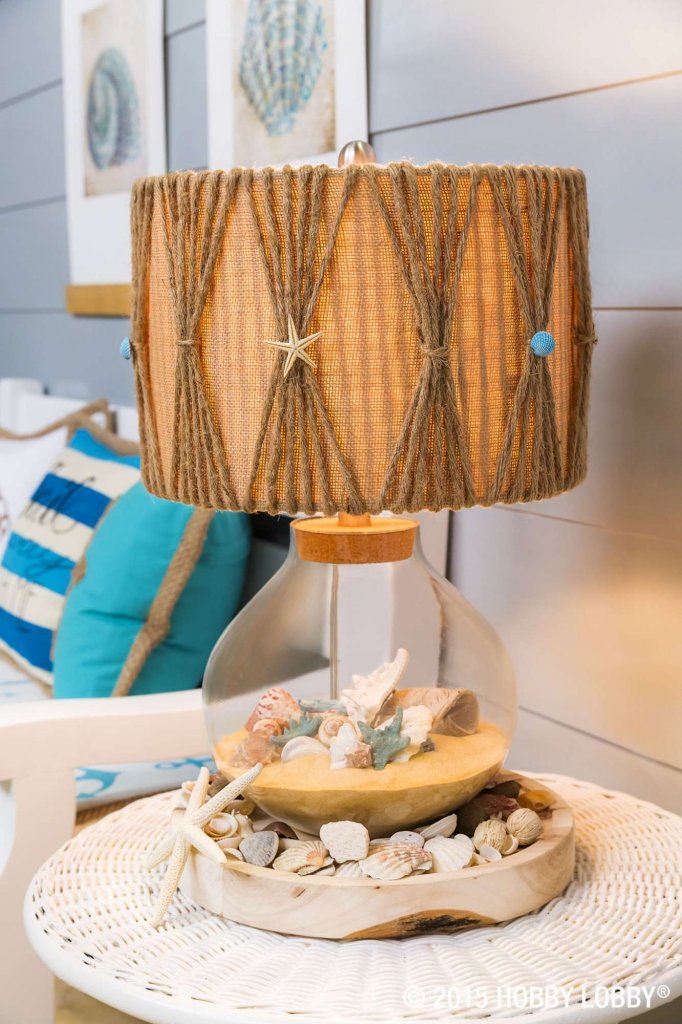 Wrap twine around the lampshade. Then tie every four to five strings of twine to make bow like pattern on the lampshade. Embellish the centers of the bows with shells and beads.
Decorate with Burlap, Ribbon and Lace Trim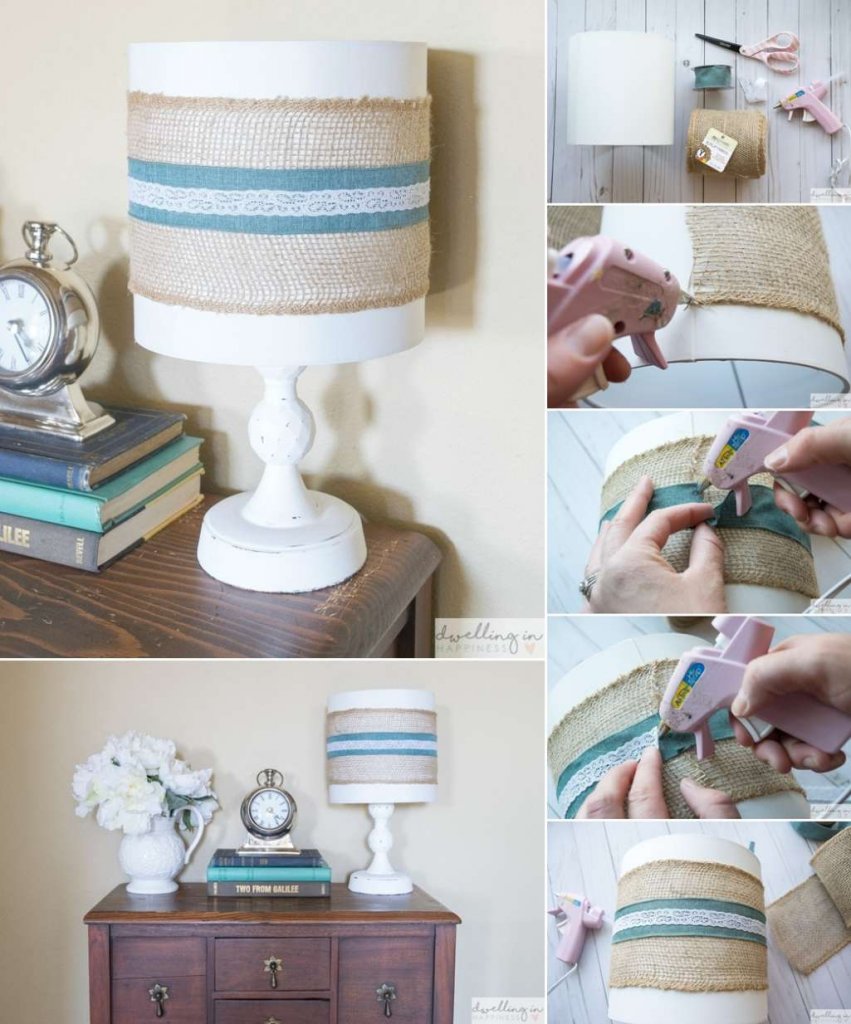 Use a hot glue gun to wrap a burlap ribbon around the middle of the lampshade. Put a turquoise ribbon in the center of the burlap followed by a thin lace trim.
3. A Gold Leaf Lampshade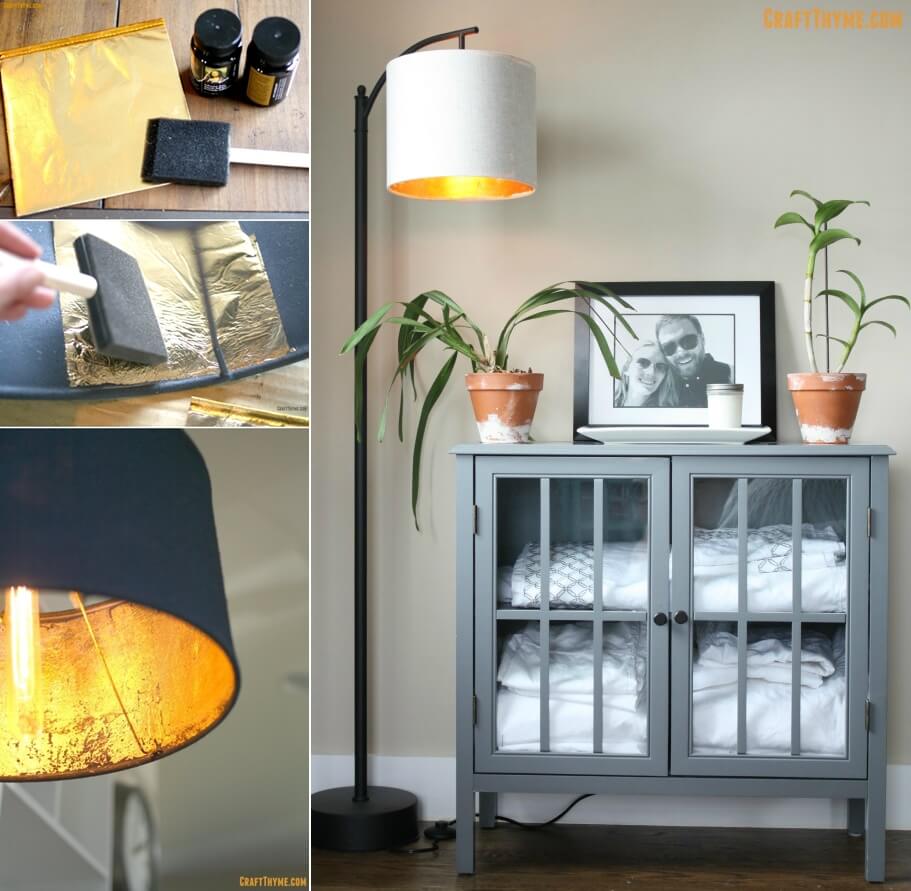 To make this lampshade with gold leaf layer inside, you will need a gold leaf kit. Once you are done with the application of gold leaf, you will need to seal it with a sealer. The inner side of the lamp will glow due to the reflection of light.
4. A Cross Stitch Lampshade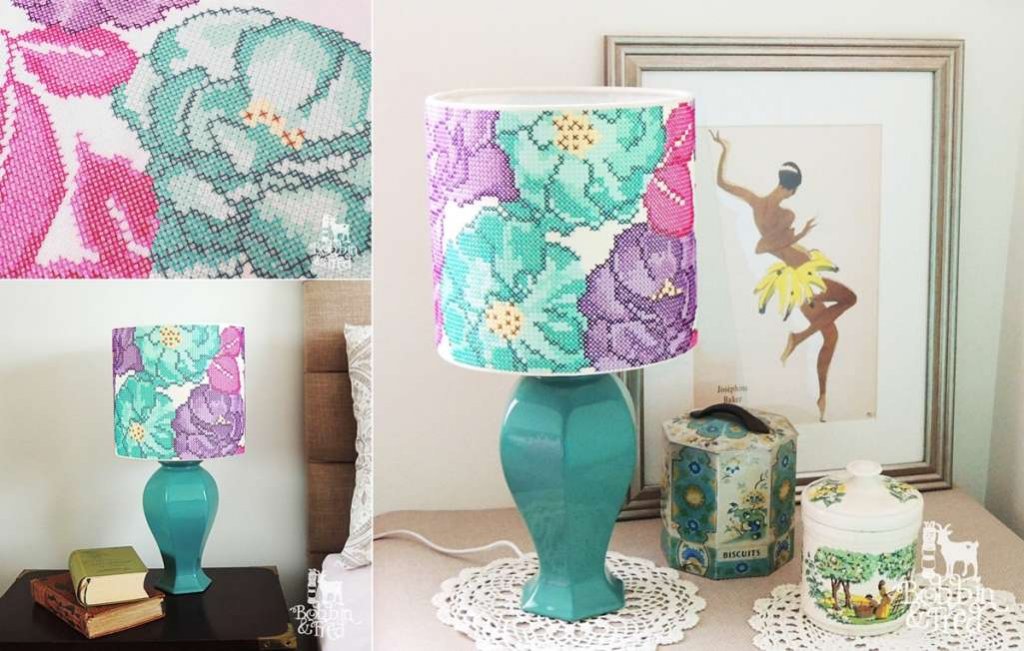 Embroidered lampshades come with hefty price tags. But you can make a lampshade too precious for even a price tag. Do cross stitch embroidery on a fabric and wrap it around a plain and boring lampshade.
5. A Lampshade with a Slipcover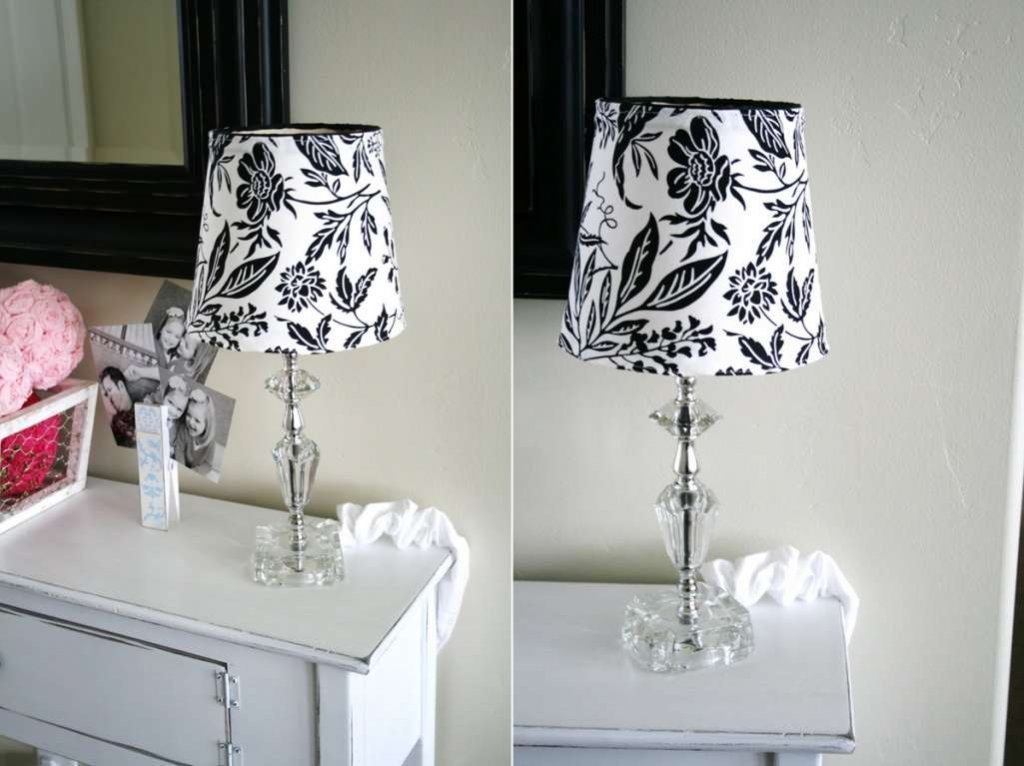 If you know how to sew, then you can make a slipcover for your lamp. The benefit is that you can make two to three. And keep changing them for a new feel everytime.
6. A Boho Chic Lamp Makeover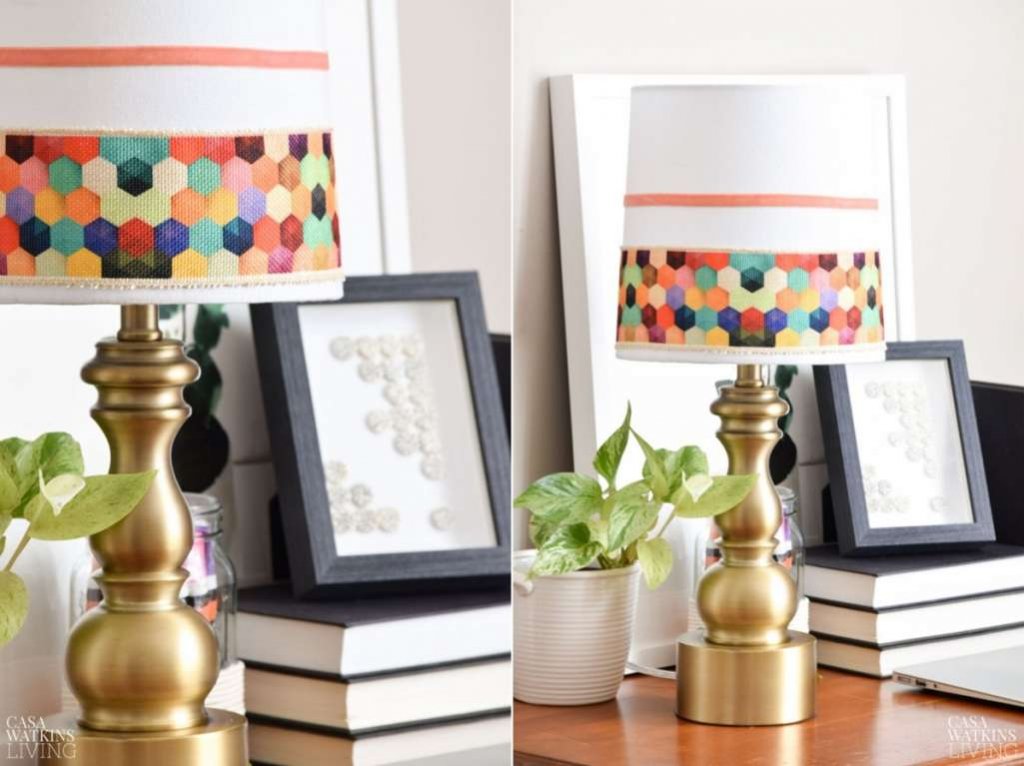 Burlap ribbons also come with prints. So get a multi colored burlap ribbon and wrap it around a lampshade. A Boho chic lamp will be made.
7. A Pom pom and Cut Out Scrapbook Paper Makeover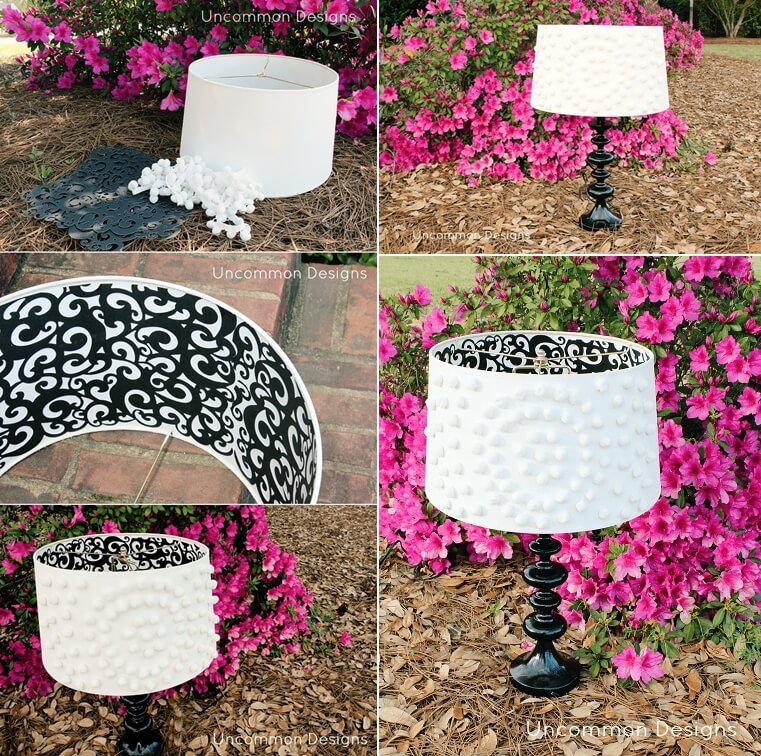 Apply satin finish paint on the lampshade. Apply cut out scrapbook paper to the inner side of the lampshade. Glue pom poms to the outer surface of the lampshade.
8. An Upcycled Sweater Lampshade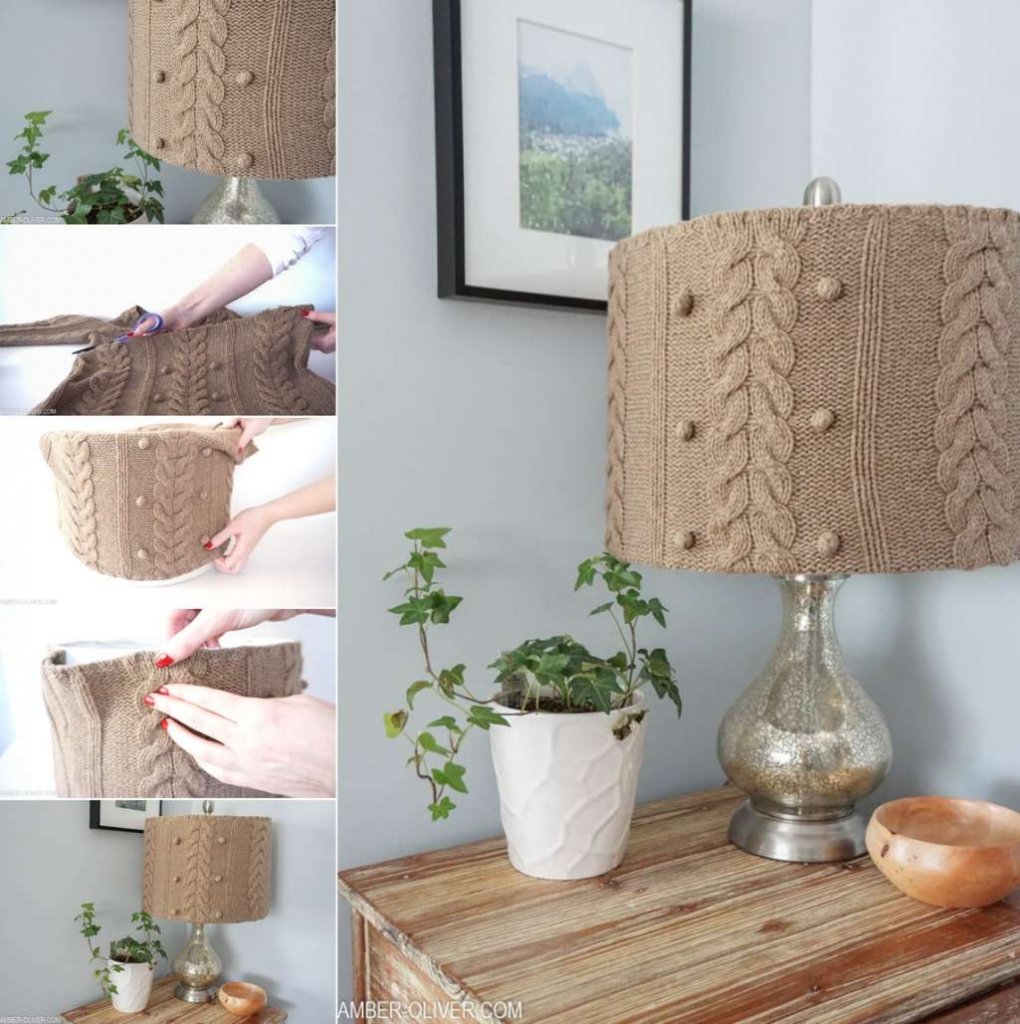 If you have an old sweater, then cut it and wrap it around a lampshade. Such a lampshade will look cozy in winter.
9. An Ombre Lampshade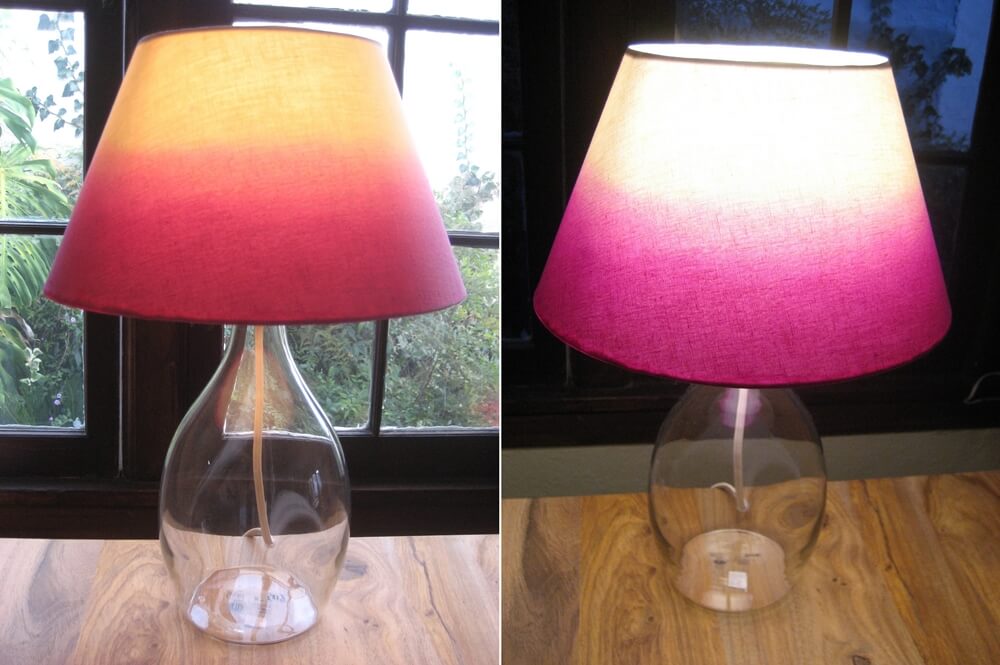 You won't believe this lampshade is dyed with hair dye. Give it try and see how it turns out.
10. A Yarn Wrapped Lampshade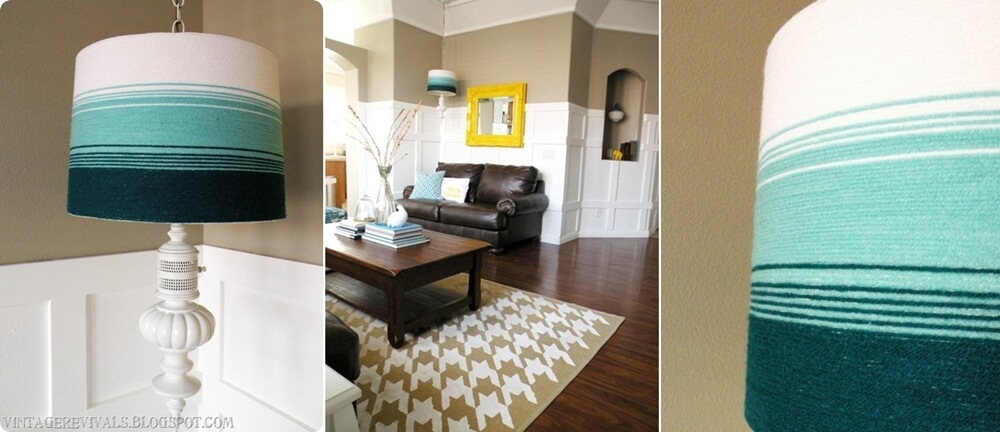 Wrap yarn around a lampshade using fabric glue. Play with different colors.