Keeping all the keys in one place makes sure, you never get late or go through a tedious task of finding them. So, here are some DIY key holder ideas for your inspiration.
A Cactus Key Organizer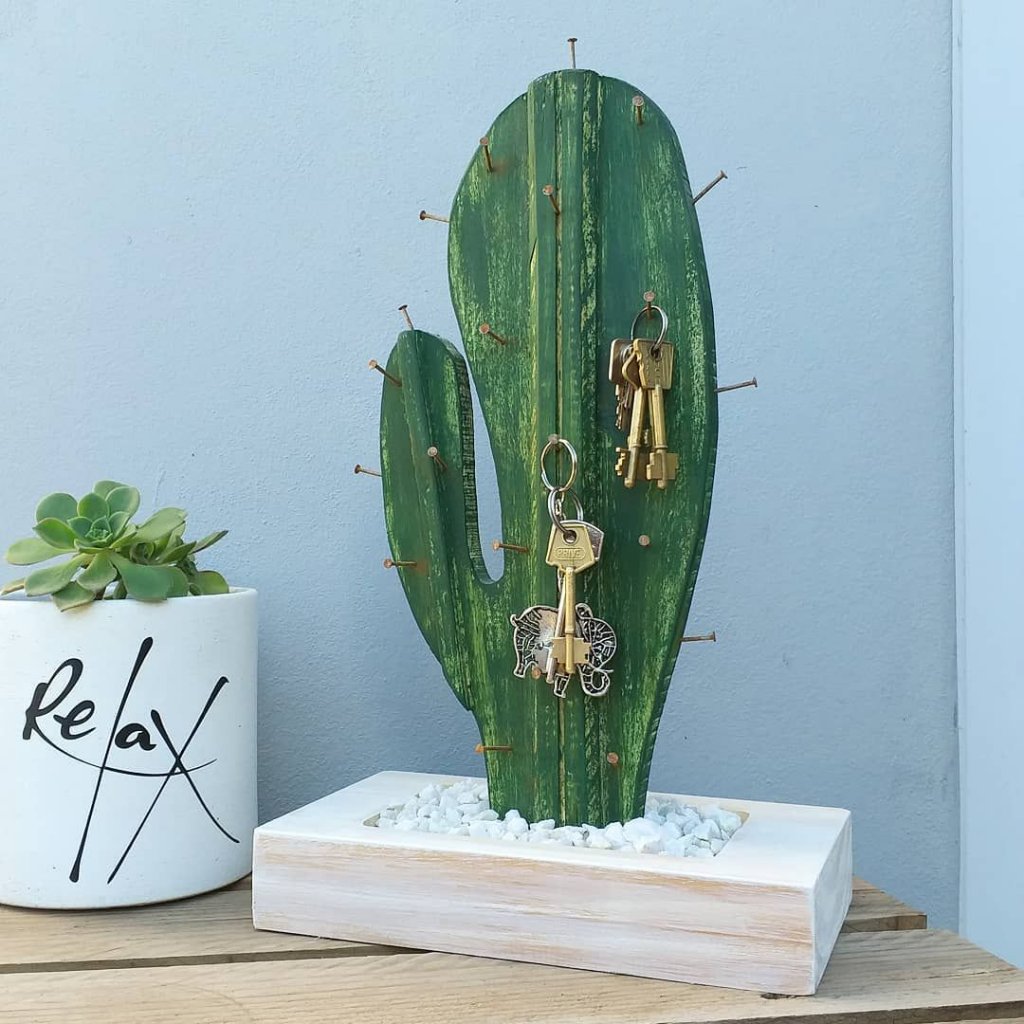 Cut scrap wood or pallet wood in a cactus shape. Apply green varnish to it. Then hammer nails to mimic the pricks of a cactus. Support it in some container with pebbles or polymer clay.
A Picture Frame Key Holder
To make this all you need is a picture frame and a few hooks.
A Driftwood Keyholder
Fix hooks in a piece of driftwood to make a key rack. You can embellish the driftwood with anything that you have at home. You can paint houses of scrap wood. Make pebble crafts and glue them. Or try fabric flowers.
A Woodland Animal Key Holder
Paint a plank of wood. Cut plastic animals in half and spray paint them. Use a heavy adhesive to glue the animals to the wood plank.
A Tennis Ball Key Holder
A tennis ball with a slit can become a super fun key holder for your entryway.