Either you have to do decoration of a party or a wedding, centrepieces are the most important part. So here is an idea for you that will surely make you say wow. Have a look…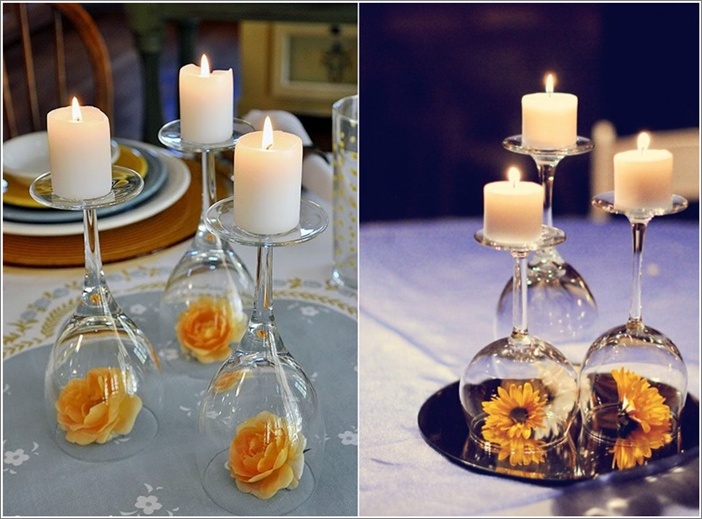 To do this you need wine glasses, flowers and candles. Then invert the glasses, put flowers inside and put candles on them.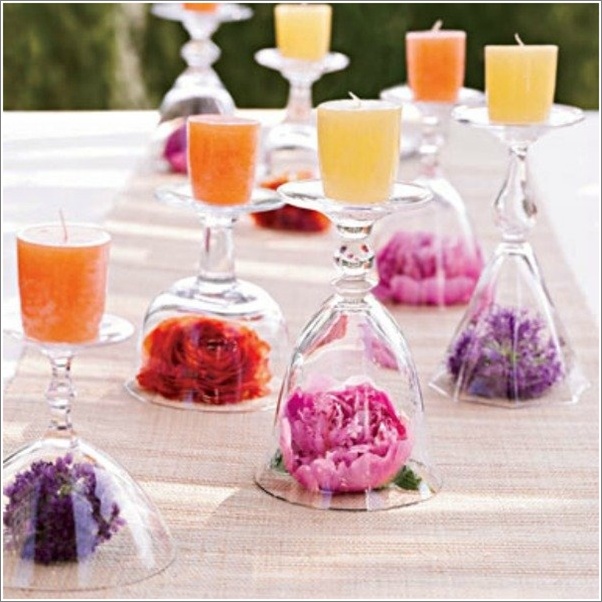 We would also like to give you a suggestion that in order to keep the flowers fresh, place the candles and glasses already and put the flowers in the glasses at the last moment.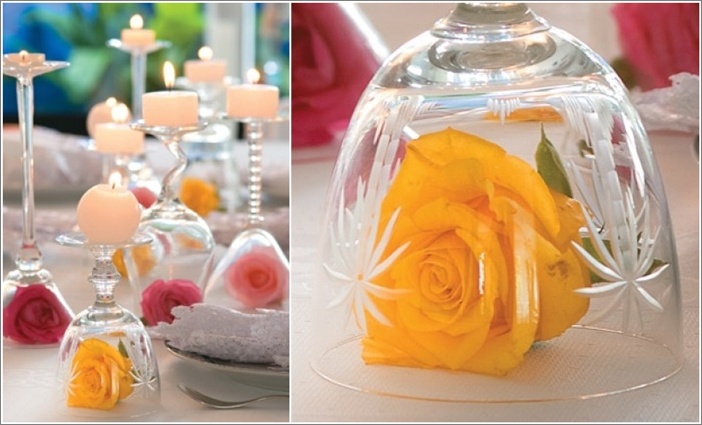 See the magic that combination of glasses, flowers and the light of lit candles create. Enjoy decorating!