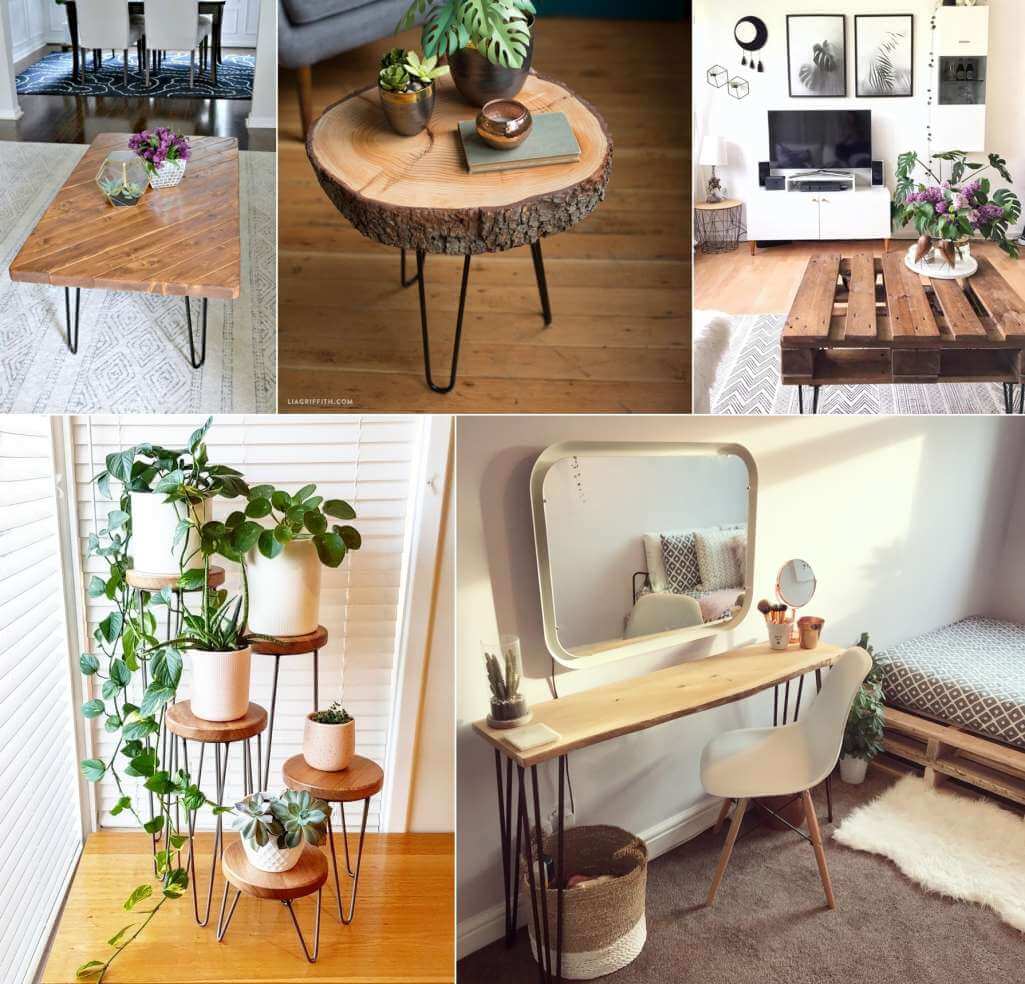 It's very easy to create furniture using hairpin legs. You can attach them to so many things including readymade tabletops to create furniture. So, here are hairpin leg furniture ideas.
Plant Stands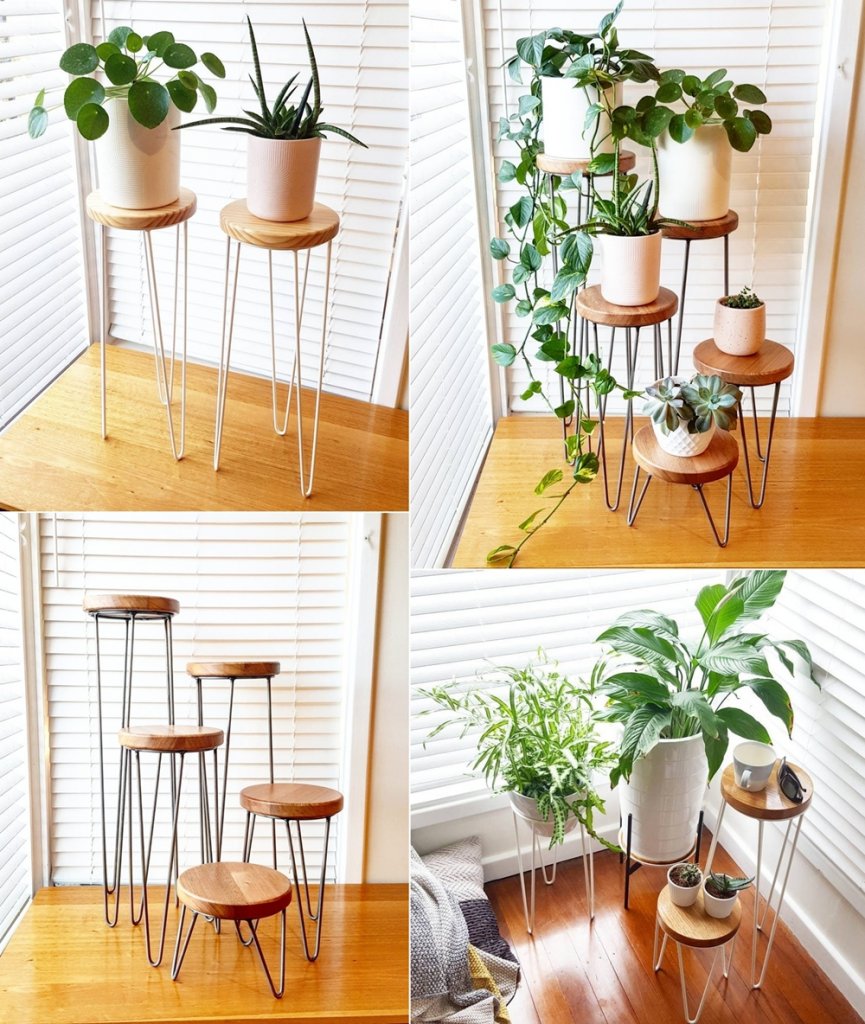 Select some round wood tabletops and three hairpin legs each for every one stand you will create. To create some variation you can mix different stains of tabletops with different colors of hairpin legs.
A Vintage Suitcase Side Table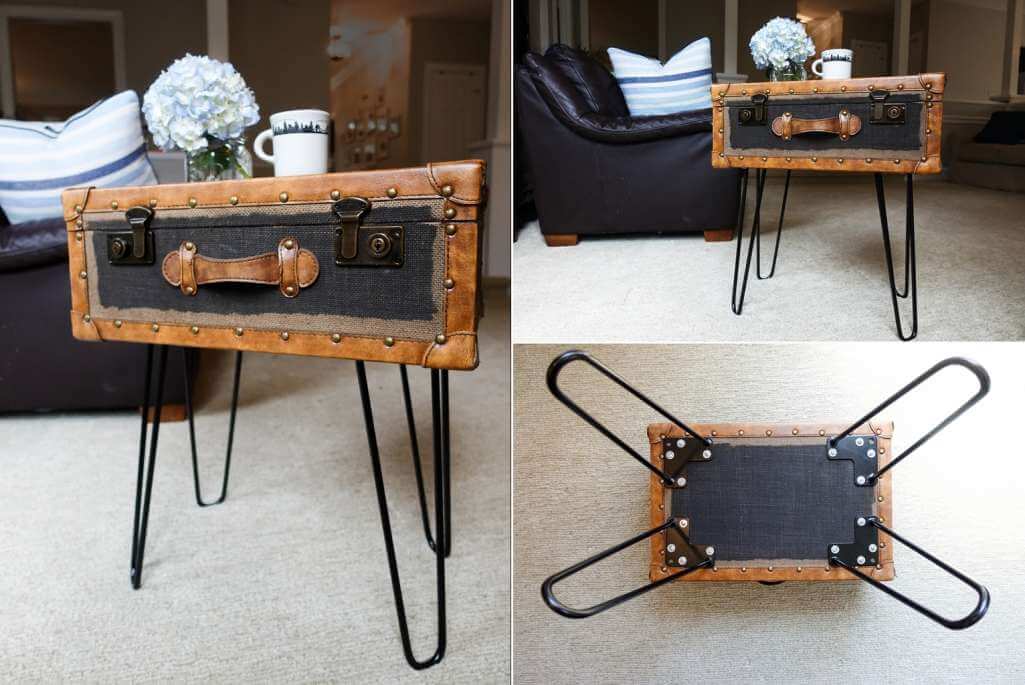 A vintage suitcase can become a perfect accent piece in your living room as a side table.
A Cable Reel Table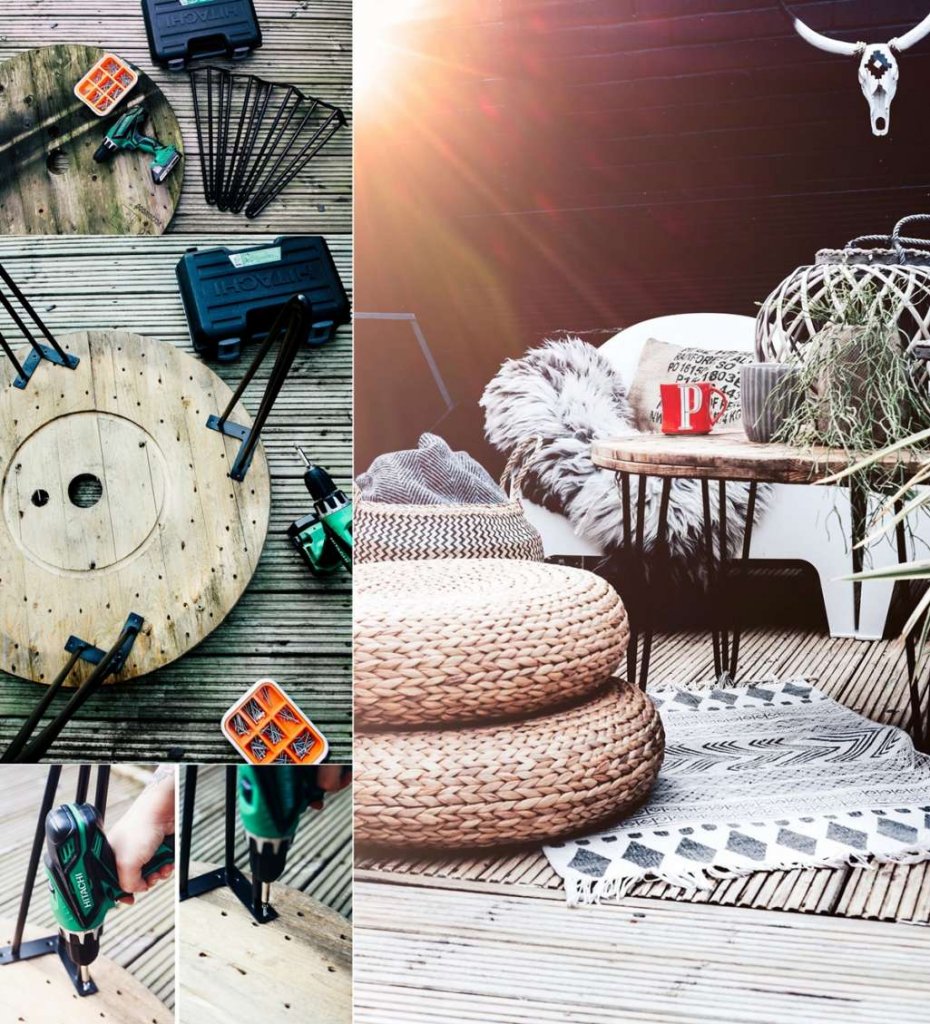 The top and bottom parts of an electric spool is a perfect tabletop material. Such a table will look good equally indoor and outdoor.
A Multipurpose Table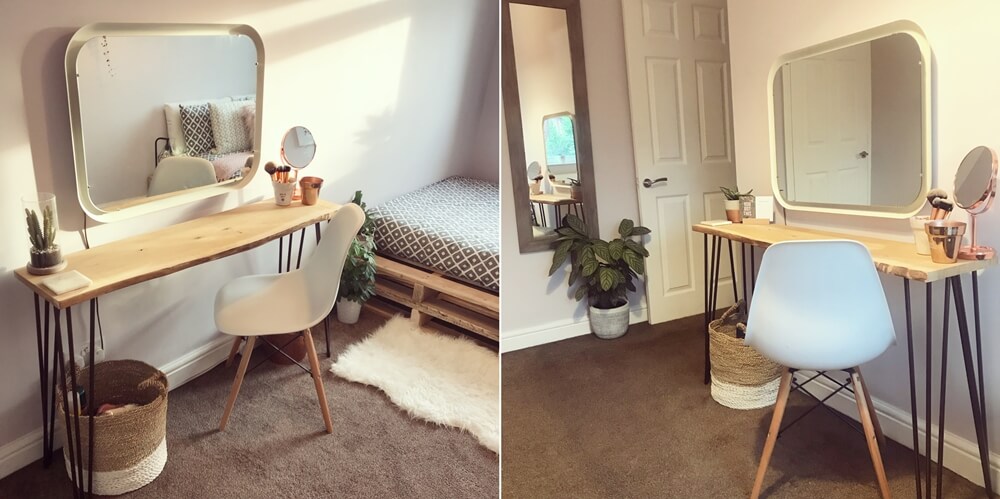 Head over to a lumber yard and pick a lengthwise cut live-edge wood board. Fix hairpin legs to it and use it as a work or vanity table.
An Old Door Table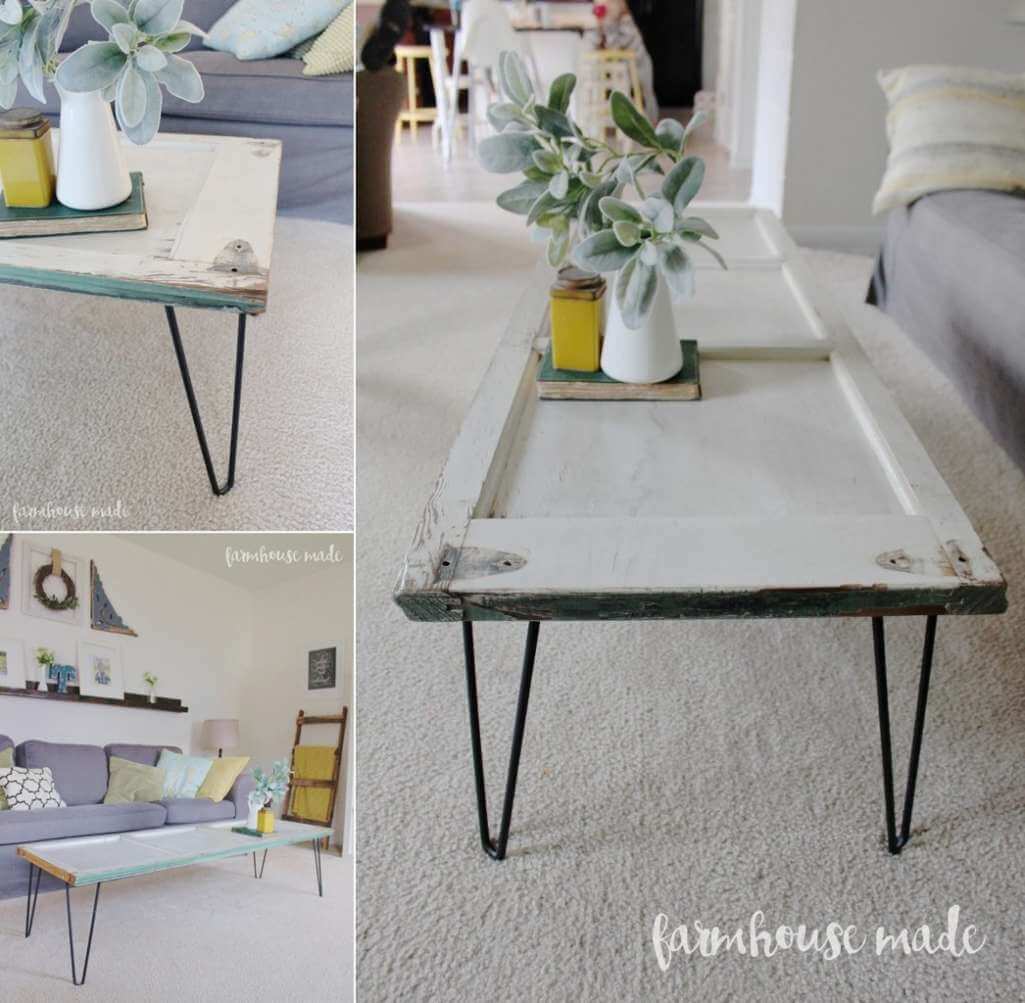 An old door is the right size to use as a living room coffee table. You can paint it to refresh its look or leave it as it is for a distressed furniture look.
A Scrapwood Coffee Table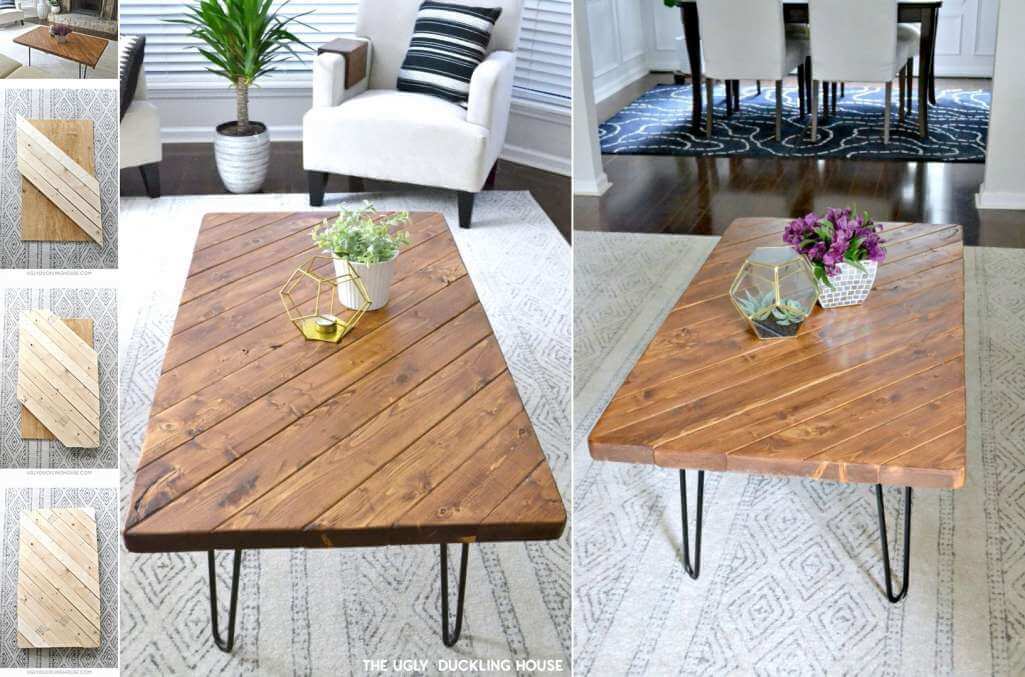 Cover a low-cost plywood board with scrap lumber planks. Put hairpin legs and apply stain to create a beautiful coffee table for your living space.
A Pallet Coffee Table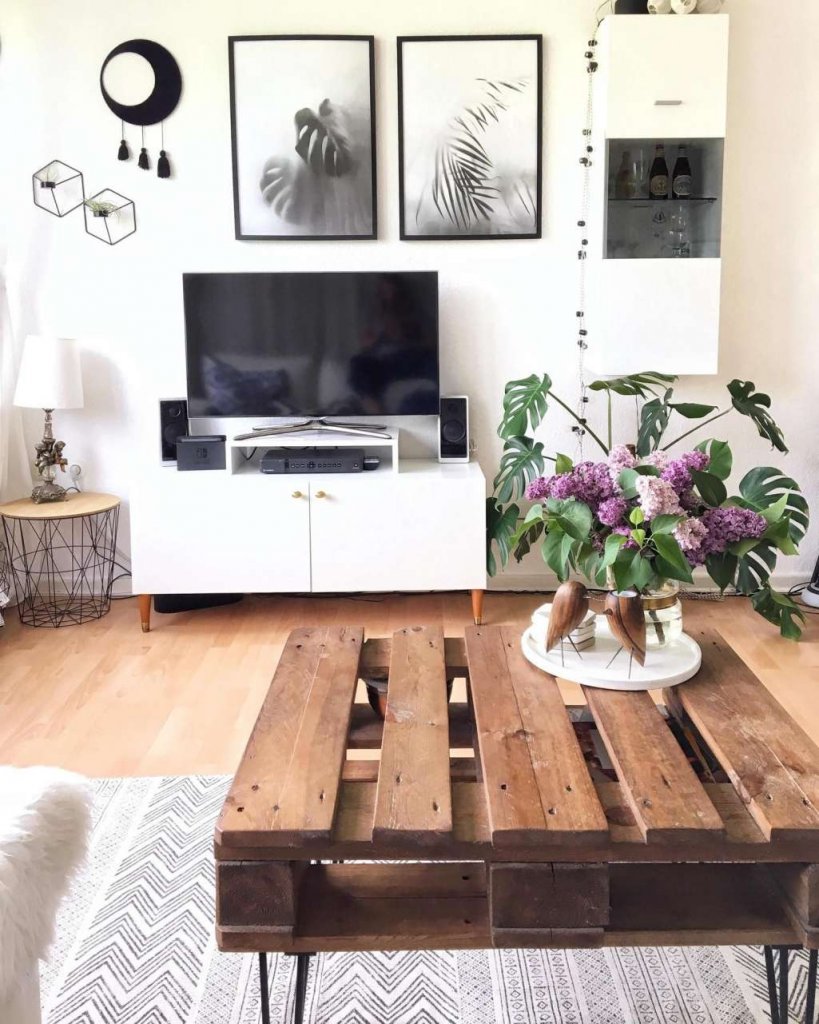 Here is another easy DIY table project. Clean and dust a shipment pallet unit. Then apply varnish and sealer to it. Fix hairpin legs and a coffee table suitable for all types of living room sizes will be ready.
A Wood Crate Side Table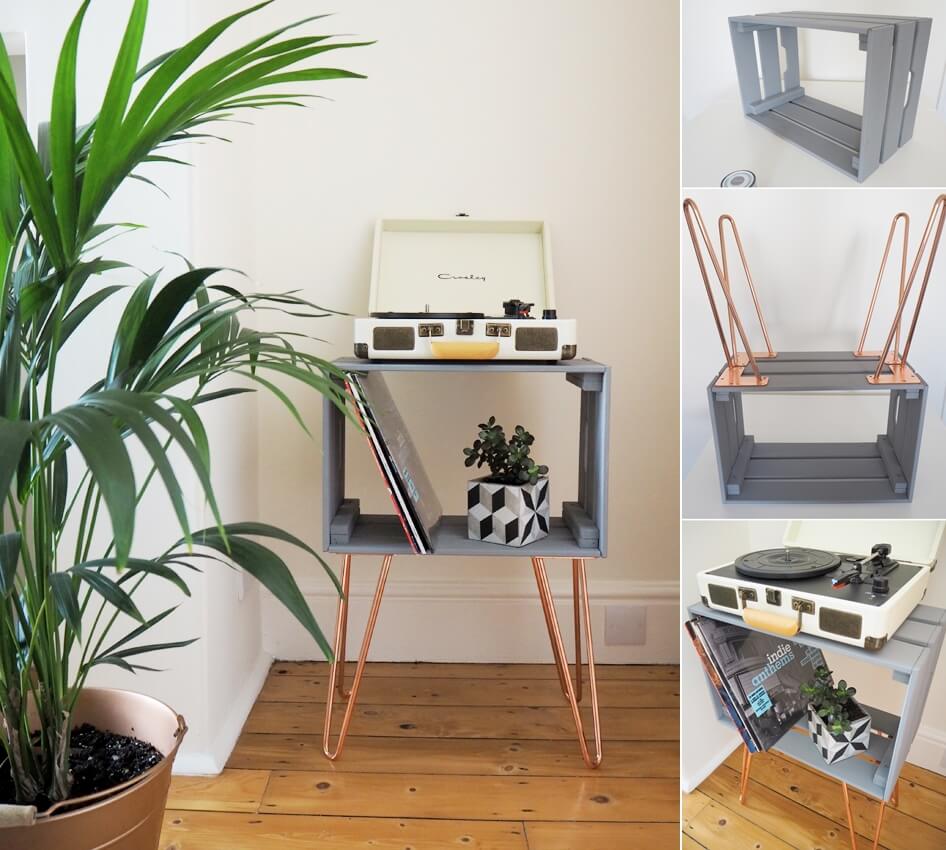 Who wouldn't love a side table that has storage inside it too? So, rethink a wood crate with hairpin legs into a storage end table.
A Wood Slice Table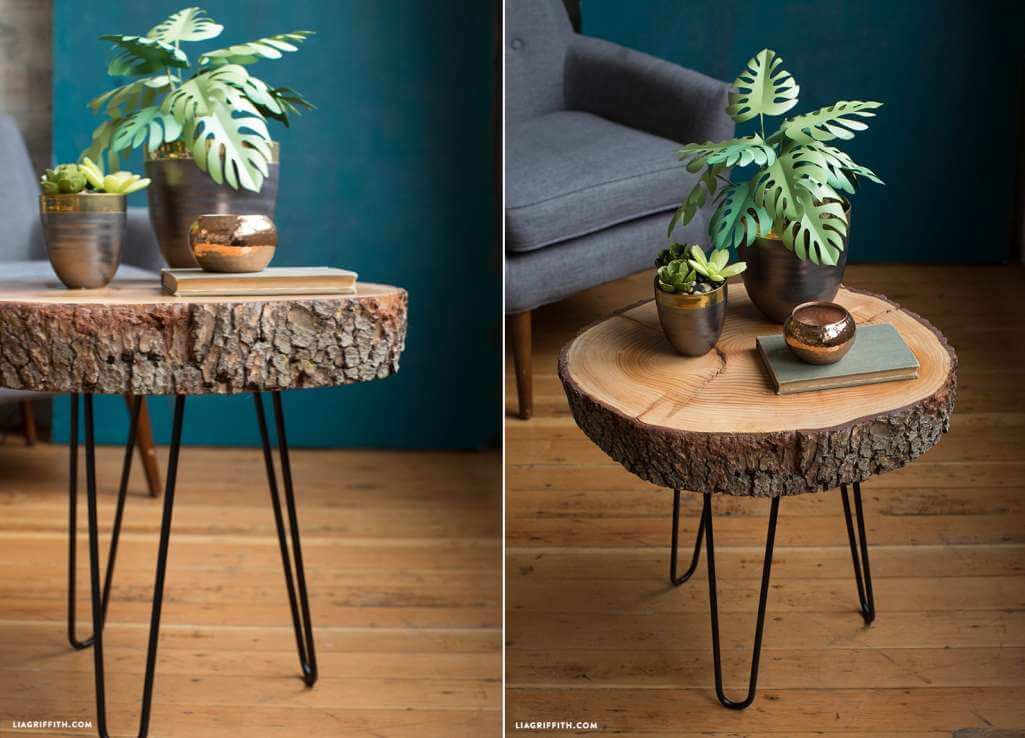 Make a rustic end table with a wood slice and hairpin legs.
A Tufted Leather Bench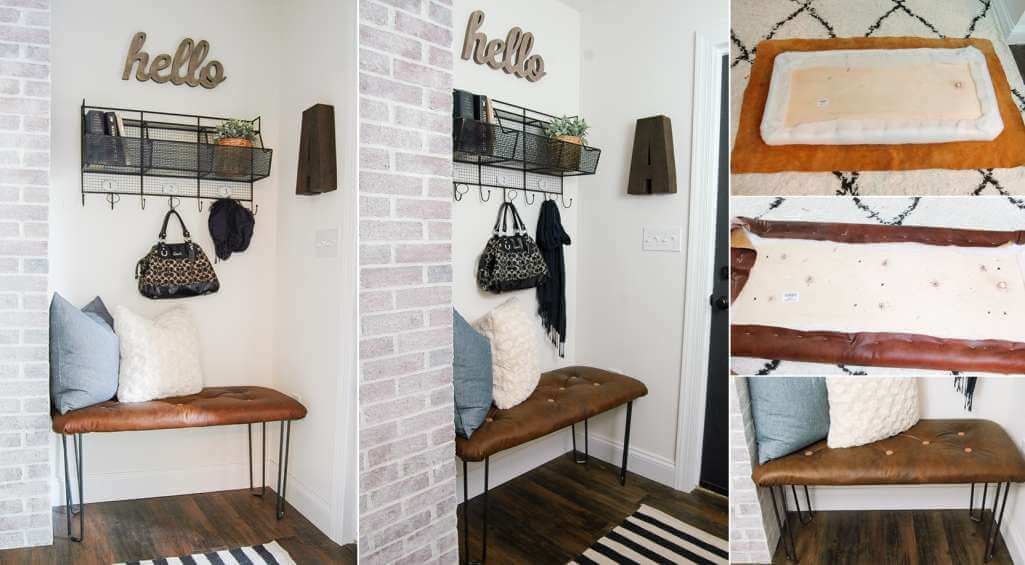 Create a bench by covering a wood board in foam and leather. Then attach hairpin legs to it.