Naturally, preparation for Christmas includes a ridiculous amount of  time playing with glitter, which is what everybody love about this holiday. Regardless how many ornaments you will display on the Christmas tree, it will still look plain, if there is no at least one glittery and sparkly ornament that will make a statement. Therefore, in our Santa's crafting workshop, have decided to provide you with the idea to create this sparkling piece  of heaven in a shape of a pear. Isn't that just adorable? – Of course it is, and the best thing about this project is the fact that is very easy to make, and you will need just a pear, paint and glitter. The process consists of a couple of steps including  painting the pear, applying the glitter , adding a decorative bow and voila your glittery pear shaped ornaments is ready for the tree.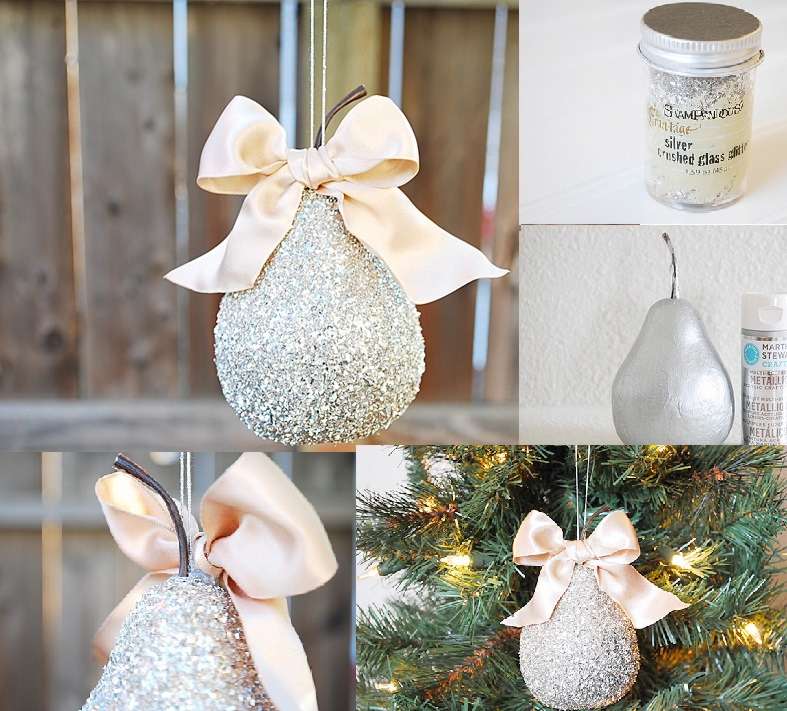 Image Source: PumpkinPrincess
Enjoy doing this project and Have yourself A Glittery Merry Christmas!