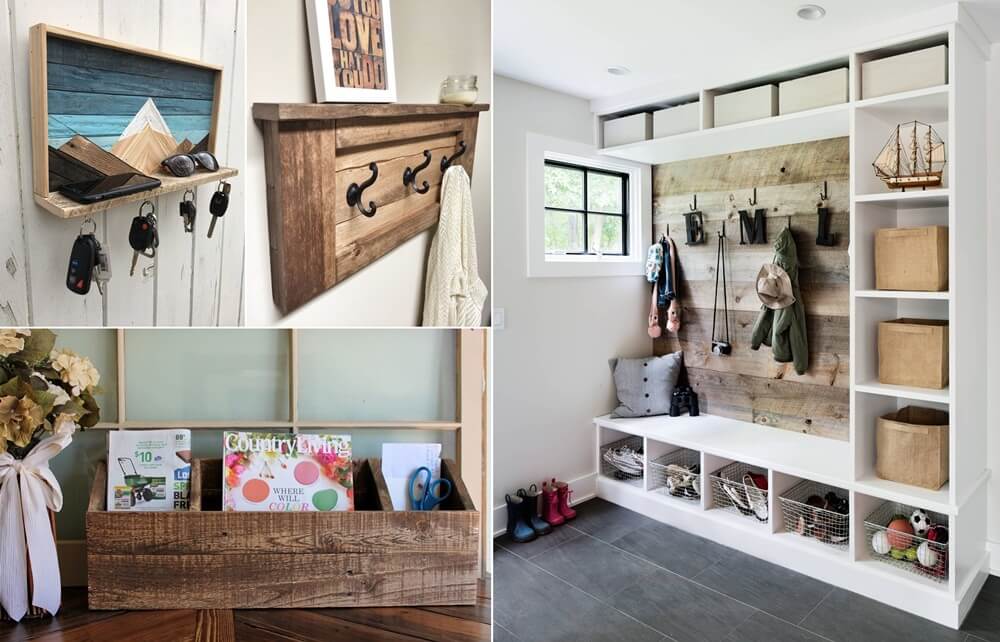 Decorating with reclaimed wood is a trend loved by many. It not only adds a rustic flair to your home, but it also lets you save some bucks that you can put to use for other more important purposes. So, here are some reclaimed wood projects for your home's entryway.
1. Cover The Wall of Your Entryway with Planks of Reclaimed Wood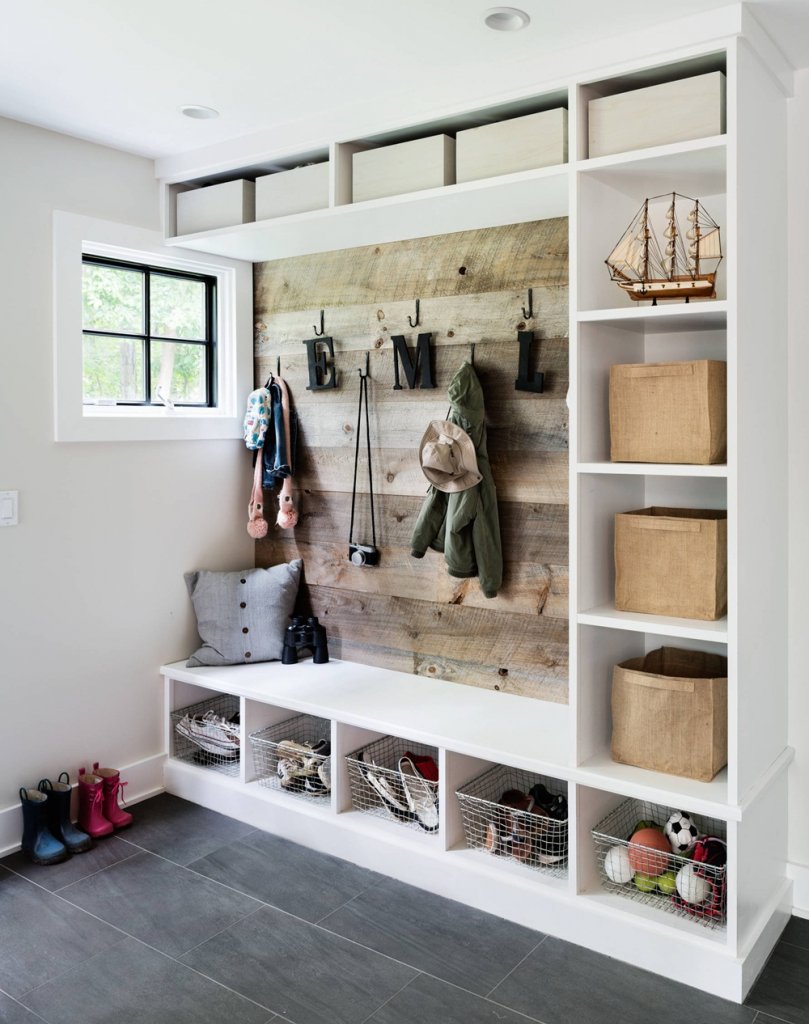 via here
2. Build a Bench with Recycled Wood for Your Entryway and Extend It into a Coat Rack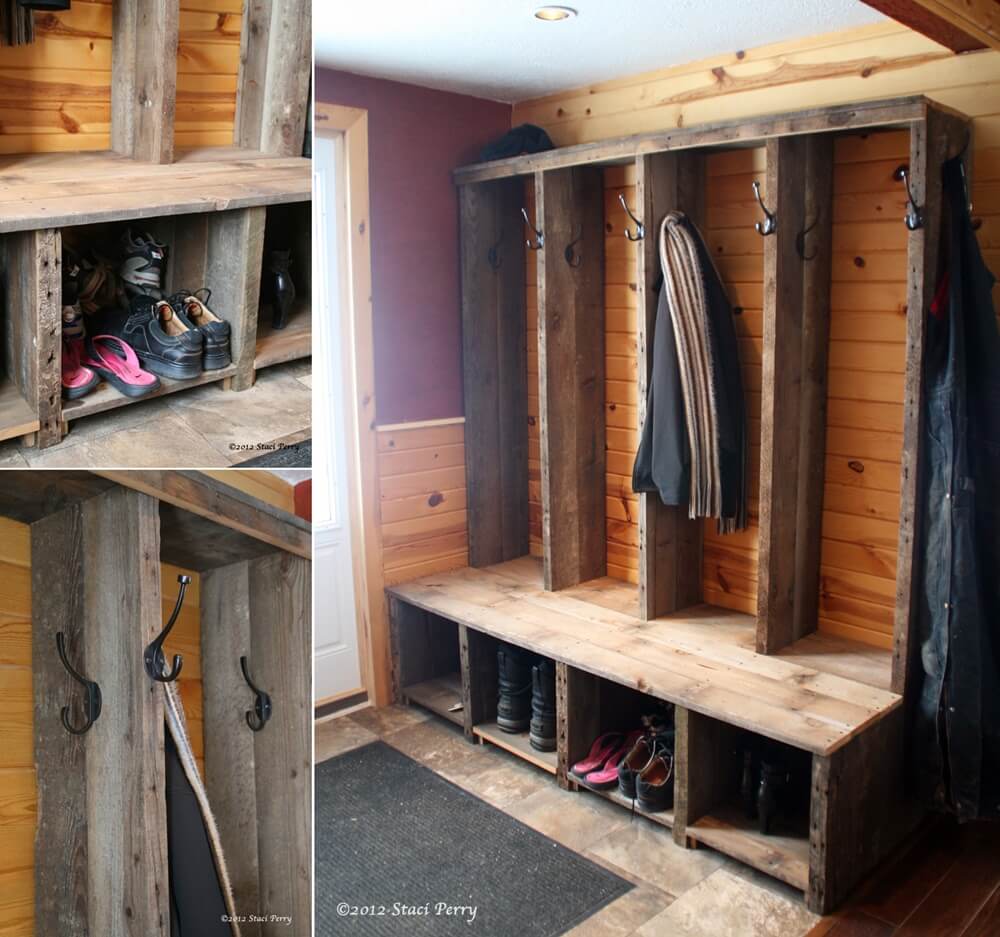 via here
3. Attach Hairpin Legs to a Plank of Recycled Wood for Making a Console Table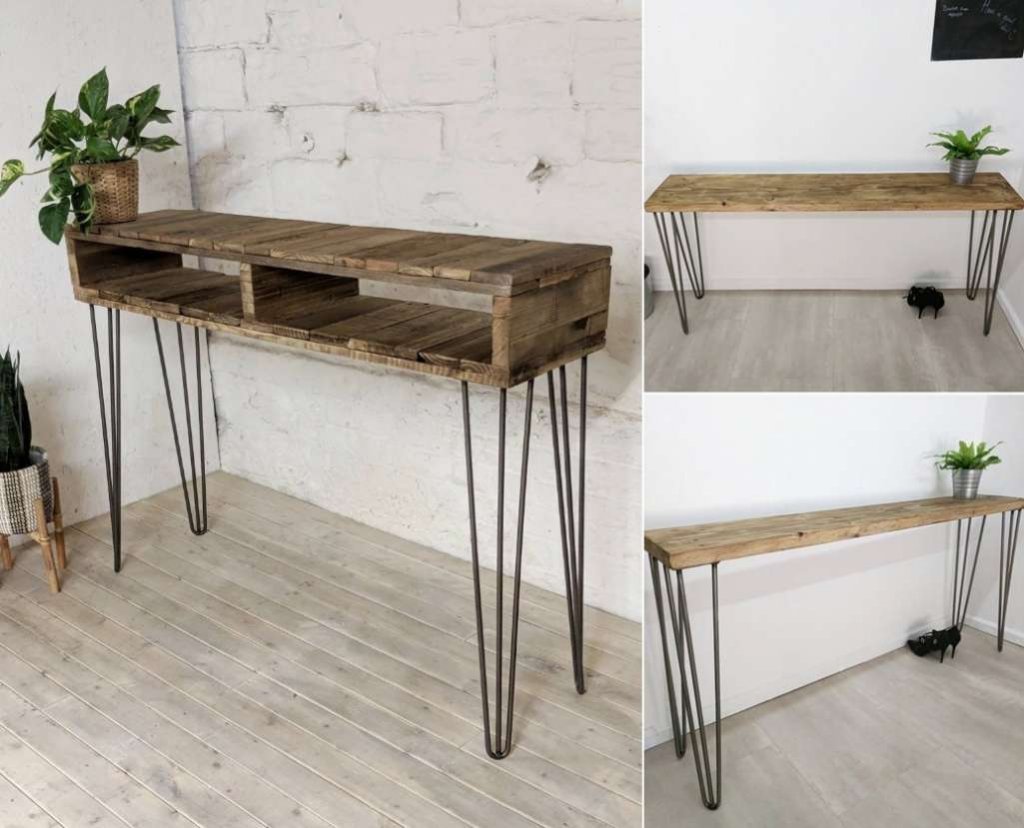 You can also make a table with reclaimed wood planks in the form of a box.
4. Make a Shoe Rack from Recycled Pallet Wood to Keep The Clutter and Dirt in Your Home in Control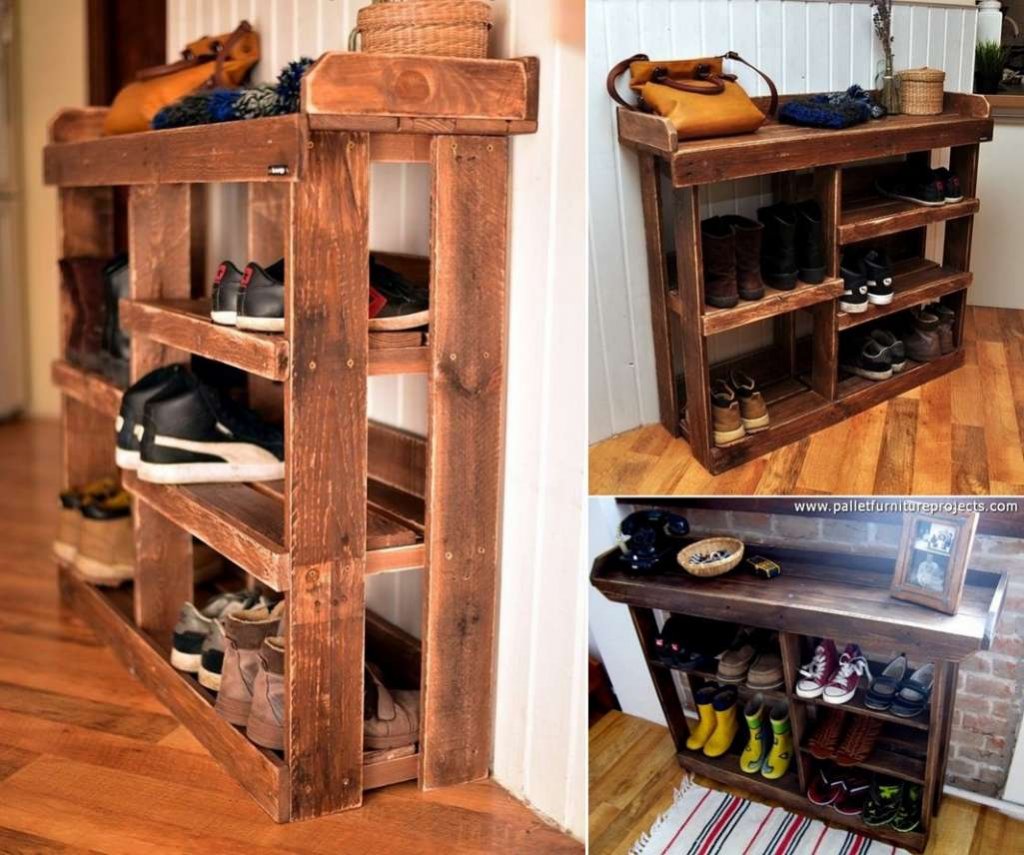 via here
5. Make an Organizer for Snail Mail That You Can Keep on The Entryway Table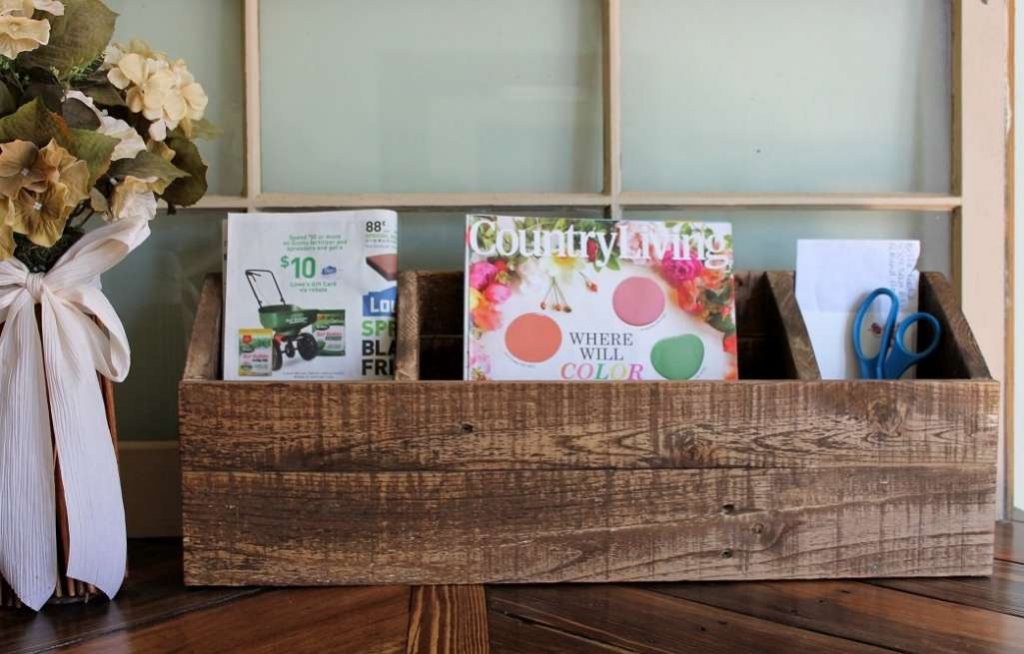 via here
6. Build a Wall Mounted Coat Rack for Your Mudroom with Upcycled Timber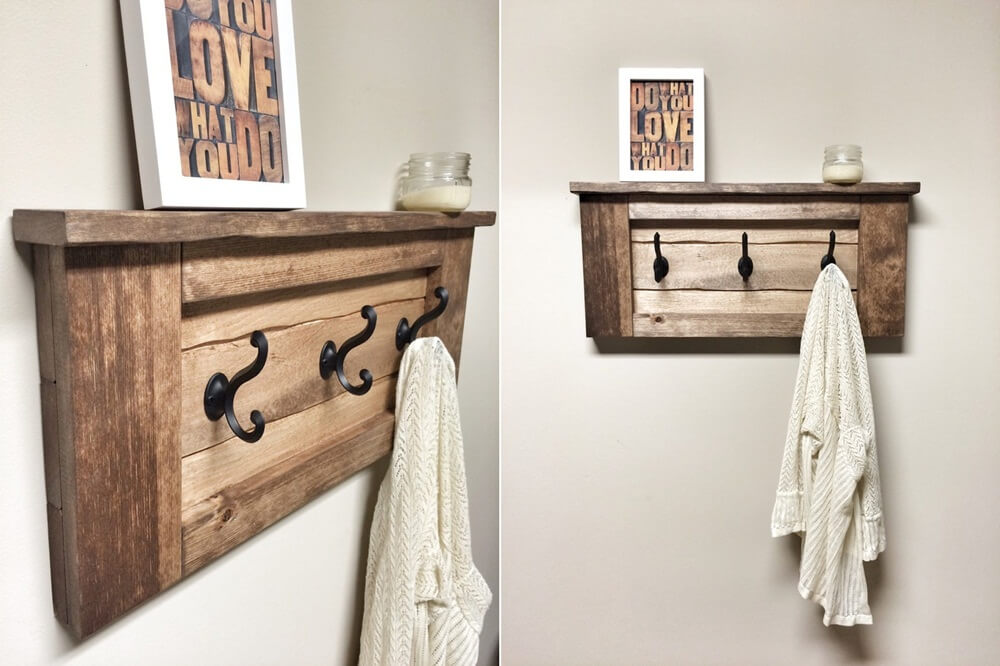 via here
7. Craft a Wall Art Shelf with Wood Stain and Upcycled Wood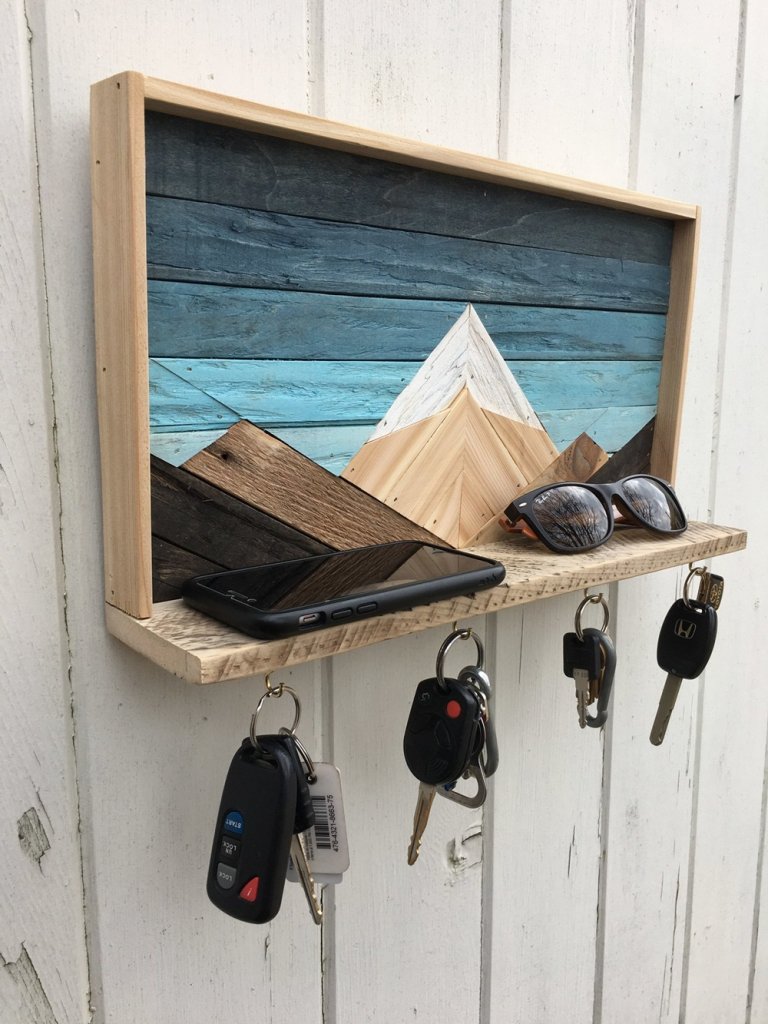 via here
8. Make Rustic Wall Art with Reclaimed Lumber and Mason Jar Vases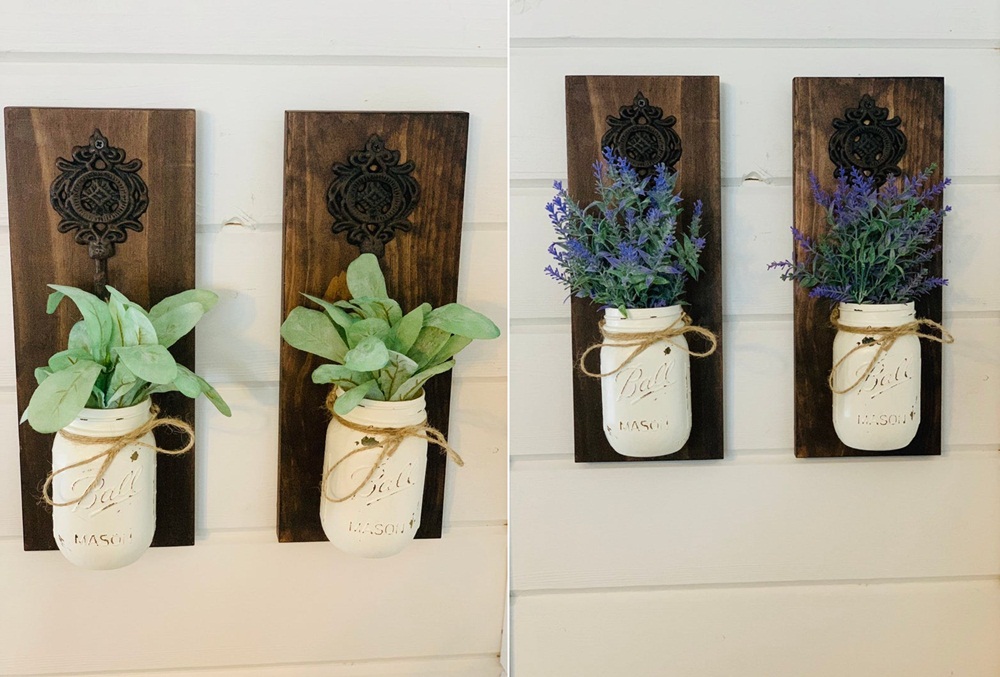 via here
9. Make a Hallway Storage Chest from Recycled Wood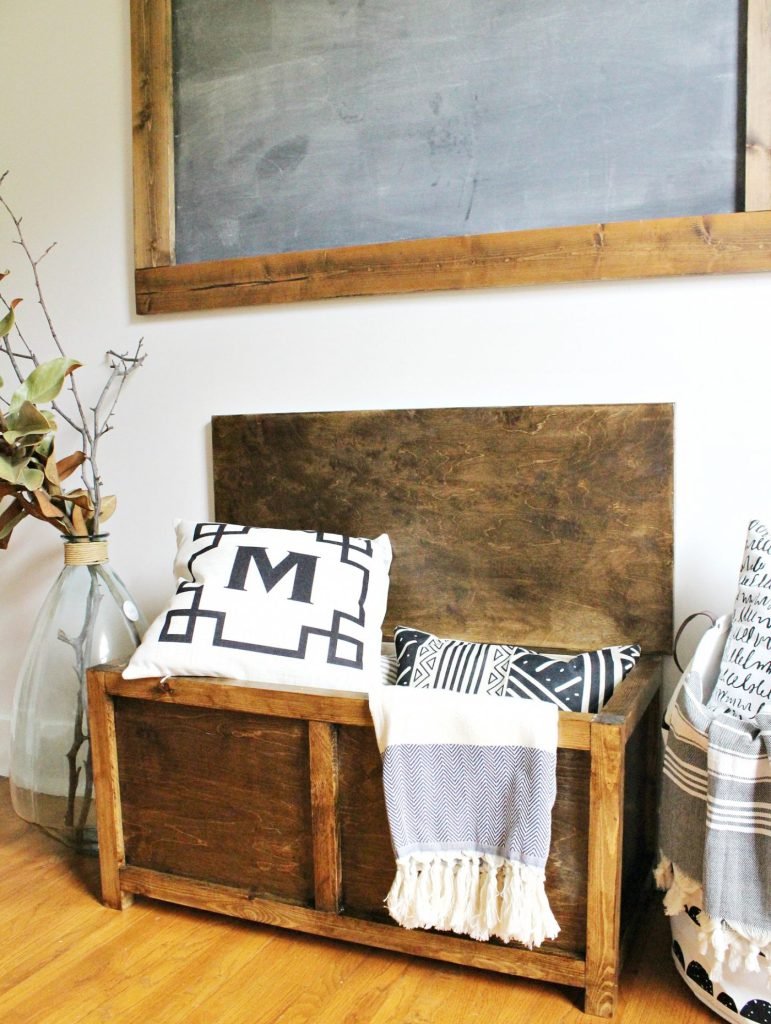 via here
10. Boost Storage with a Salvaged Barn Wood Shelf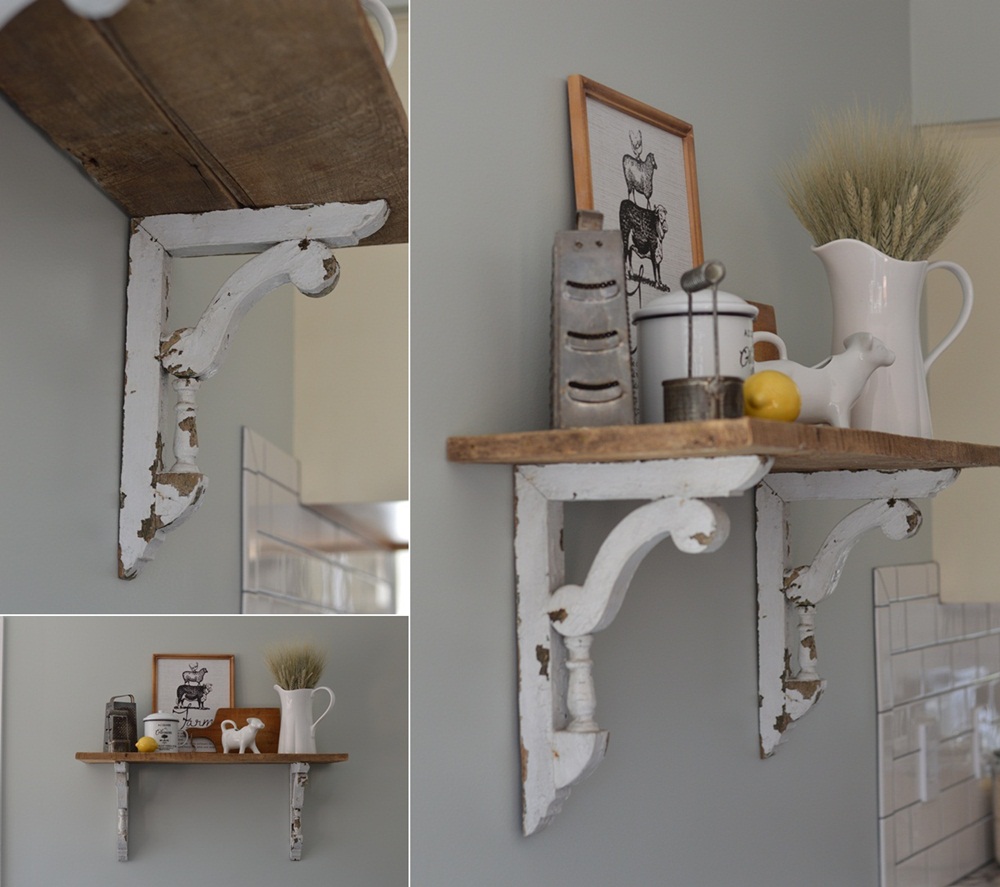 via here