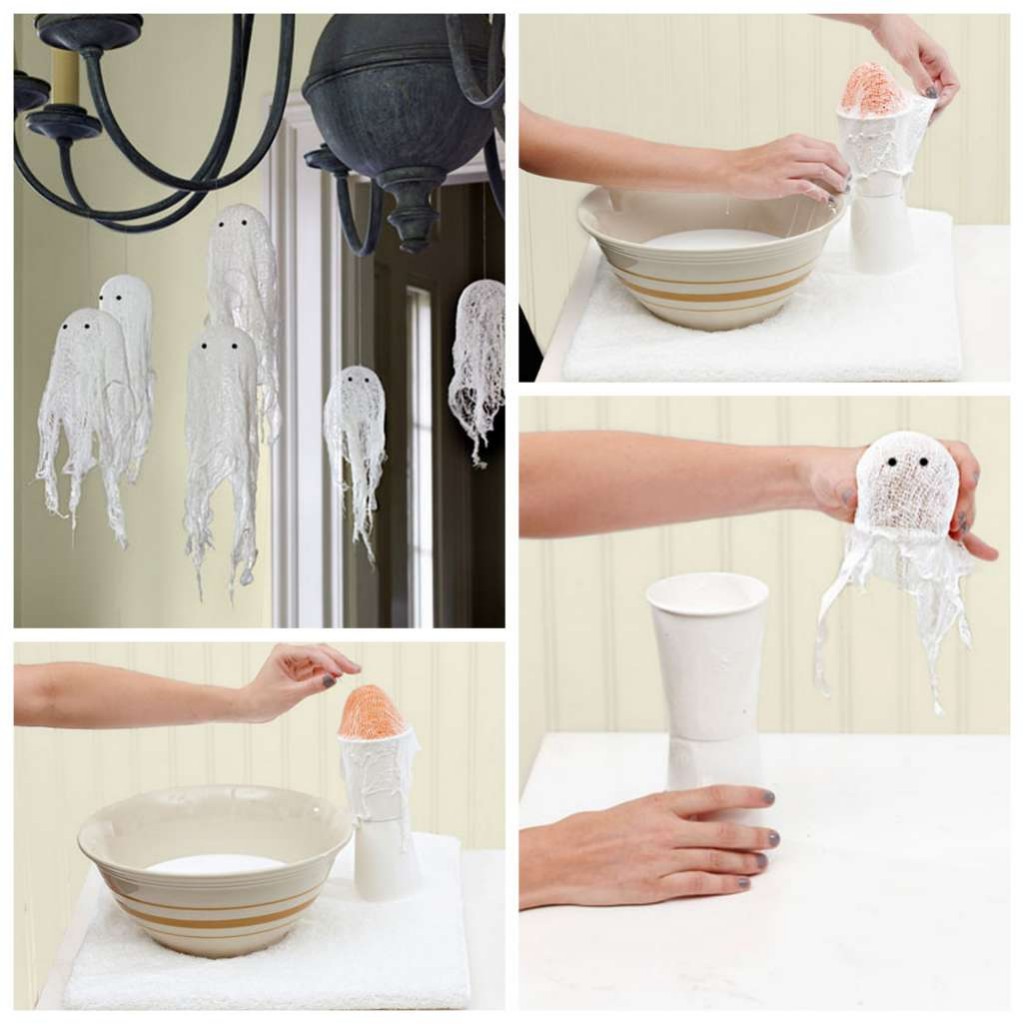 Via : countryliving
It's the month of October and all are busy finding ways to prepare for Halloween celebrations and finding ways to do the same. Came across with these DIY cute little ghosts and trust you can try it for this Halloween too.
First set up your work station to create these spirited little fellows and keep all the necessary tools aside for easy access, such as paper cups, balloons, cheese cloths and fabric stiffeners.
First stack one small paper cup atop another that's turned upside down  and for or extra stability you can tape the cups together. As the second step, inflate a small balloon and rest it in the top cup.
After placing the balloon, cut cheesecloth into pieces that measure about eight inches square and fill a bowl with fabric stiffener. Soak a piece of cheesecloth in fabric stiffener and immediately drape it over the balloon. Let dry for 10 minutes.
This is going to be really interesting with next step as we are going to pop the balloon with a pin to reveal a hardened shape.
Finally cut two tiny circles out of black felt for eyes and affix them to the ghost with tacky glue.Remove the ghost from cup and use your fingers to rough up the ends. Thread fishing line through the top of each ghost, securing with a knot to hang.
You can hang these anywhere anyway you want to have a spooky and spirited halloween.